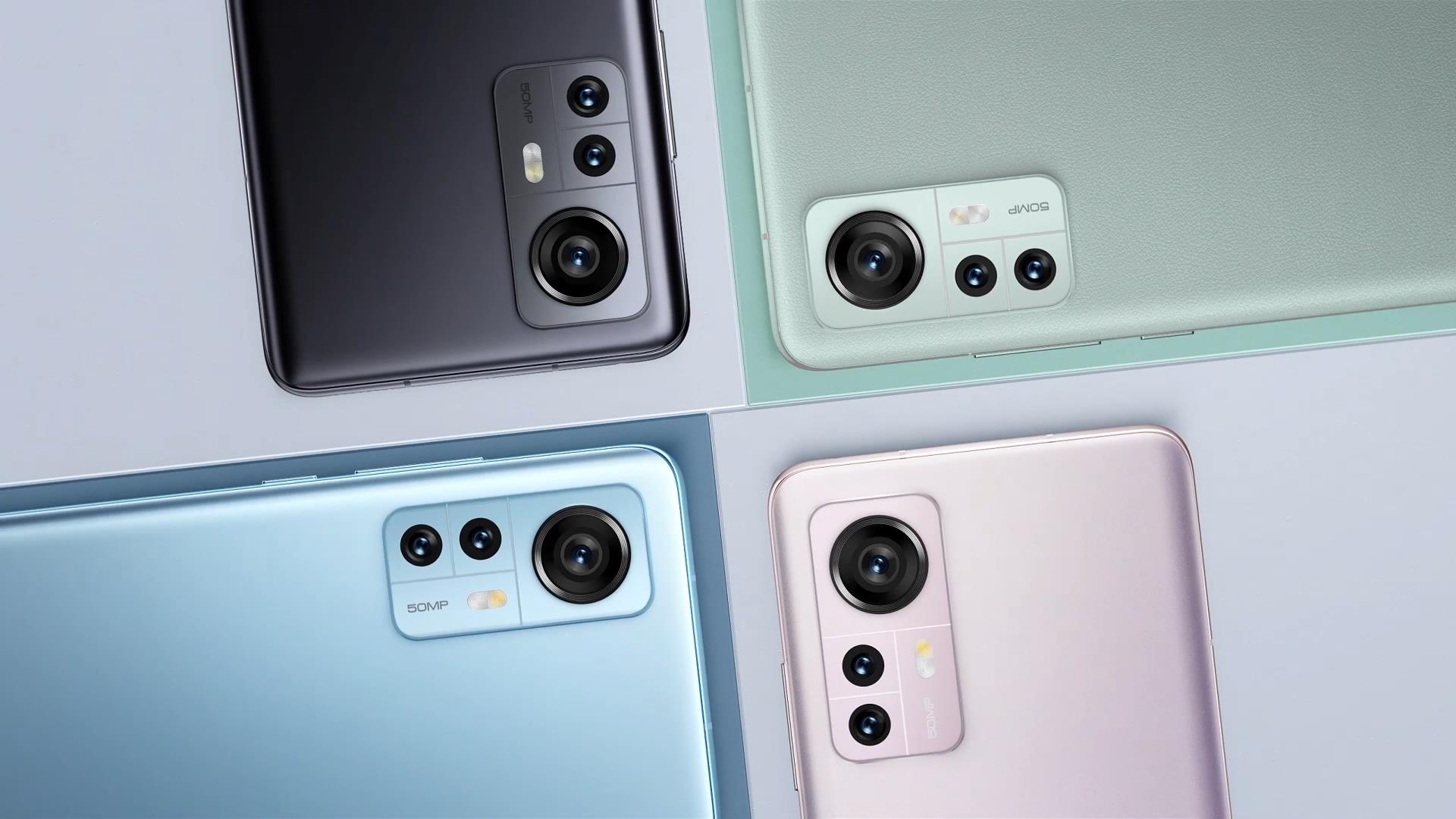 The Xiaomi Mi 12 series smartphones. /Xiaomi
Chinese smartphone maker Xiaomi on Tuesday released its latest flagship series, the Mi 12 and Mi 12 Pro, with the fully revamped Snapdragon 8 Gen 1 chip.
The company's founder and CEO Lei Jun said on Weibo a week ago that they have "formally set Apple as the target" in the high-end smartphone market. But what have they done with the Mi 12 series to fulfill the promise?
The first big change is the new system-on-a-chip (SoC). The new chip from U.S. giant Qualcomm adopts the Armv9-A architecture. It's worth noting that the last architecture, Armv8-A, was introduced back in 2011 and was first built into a smartphone in 2014.
It's widely believed by gadget fans that architecture upgrade means big performance boost. Xiaomi claimed on its website that Snapdragon 8 Gen 1 is 20 percent faster than its predecessor Snapdragon 888 at general computing, 52 percent faster at graphics and four times faster at AI calculations.
But the change may also remind users of the time when Qualcomm first used Armv8-A in the Snapdragon 808 and 810 chips, which caused a widespread overheating problem with many flagship Android phones.
Can Xiaomi control the fire dragon? It depends on the company's hardware and software design.
The company said they used 10,345 square millimeters of graphite to guide the heat out of the chip. But we need to see more tests to make sure if it works.
To cope with the performance beast, Xiaomi also put a slightly bigger battery in the phone, together with 67-watt fast charging, which is faster than the max speed of iPhone 13 Pro Max. The max wireless charging speed was set at 50 watts.
On software side, Xiaomi upgraded their Android customization version from 12.5 to 13. But the company talked more about linking all smart devices together than how to put the new SoC under control.
Another big feature about the Mi 12 series is the screen. The Pro version's 6.76-inch 2K screen can go as bright as 1,500 nits, which is better than a lot of flagship TVs. The company also added Dolby Vision support to show off the screen's performance. And of course, it has a 120 hertz refresh rate.
Xiaomi has given up being a mid-range cost-effective brand for a long time. But it's still not long enough for the company to convince buyers that Xiaomi can make high-end products.
Let's see if Mi 12 can help them turn the tide around and take some high-end market share from Huawei and Apple.