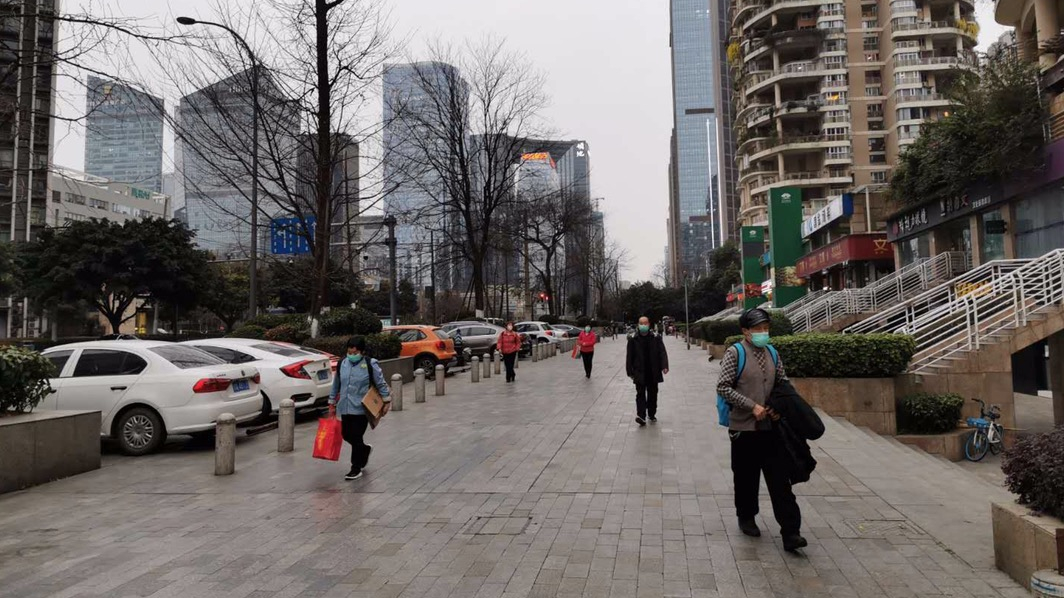 Chengdu, the capital city of southwest China's Sichuan Province, may be located about 1,000 kilometers – by car and flight – away from Wuhan, the epicenter of the novel coronavirus outbreak, but the bleak sentiments carry through to this city known for its spicy hotpot and pandas.
The feisty scene and sounds of locals speaking Sichuan dialect have all but mellowed. The drive from Chengdu Shuangliu International Airport into the city offers empty streets and closed restaurants and the clatter of mahjong sessions in teahouses is no more.
The happiest and most livable city in China has not been spared during this disease outbreak.
As of February 19, there have been 74,185 confirmed cases. Thus far, Sichuan Province had 514 cases and 3 deaths; Chengdu, 141 cases.
There are an estimated 17,000 foreigners living in Chengdu. While they make up less than 0.5 percent of the city's urban population of 12 million (as per 2018 local government figures), many of them have chosen to stay back in the city for various reasons.
'A moment to reflect,' says Italian wine businessman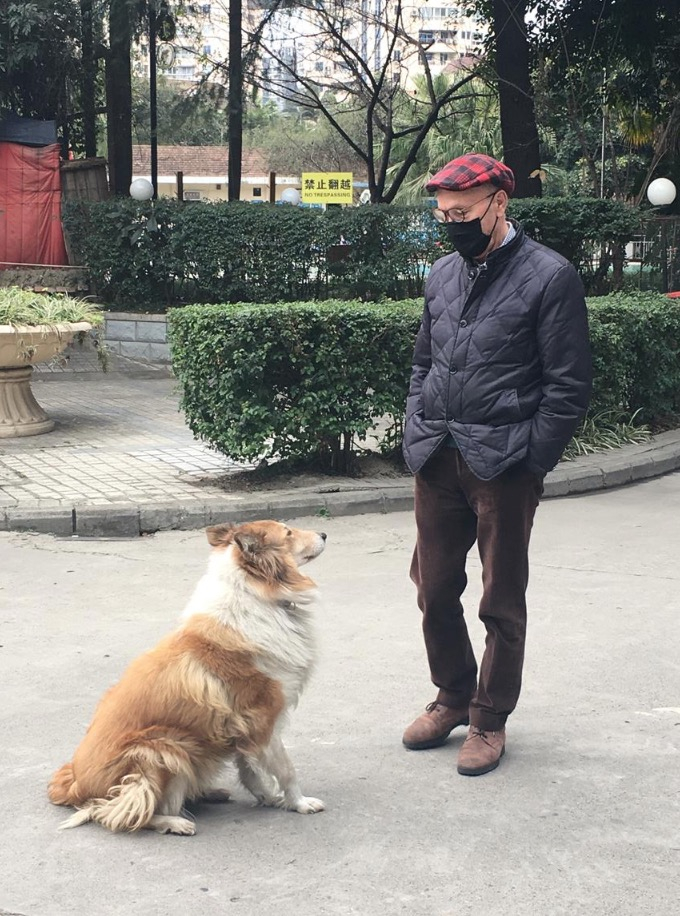 Italian wine businessman Vito has chosen to stay in Chengdu, his second home. Vito/CGTN
For Italian Vito Lo Castro, he decided to stay in Chengdu despite having to put his business on hold and being in his 70s.
"Chengdu is my second home... I spend about 8 months in a year in China. I have many friends here so we can help each other out. The host country China must have my full solidarity," Vito told CGTN via a phone call.
Vito usually goes back to Sicily – where he's from – during the summer every year to pick harvested wine and olive oil that's exported to China. His family of at least three generationsrun a vineyard and he has been selling wine to China for about 8 years now.
In Chengdu, Vito operates a "club" in Tongzilin, a traditional foreigner stronghold area, where he promotes Italian cuisine and culture to people via events and private dining occasions. These have all stopped now.
"I'm not worried as people here are asked to follow directions. I'm totally confident that the authorities, with their massive capillary action, will be able to circumscribe, control and defeat the epidemic," Vito said.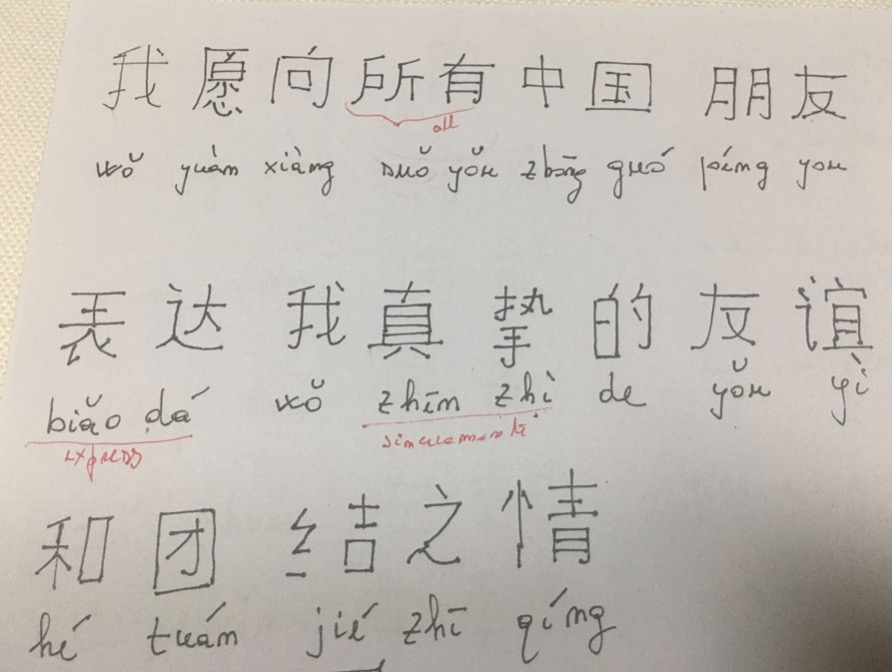 What Vito has learned, extending wishes to his friends in China, during his downtime during the outbreak. Vito/CGTN
How has he been spending his free time?
He says he walks his three dogs and tries to improve his craft in the Chinese language. This, considering that Vito already speaks conversational Chinese – having worked in Beijing for a decade previously as a commercial director with an Italian telecommunications company.
"I stay home most of the time, principally. And if I go outside, it is to buy food, such as cheese and ham," he said.
"This period may seem black, but I believe it is useful for us to reflect, to discover the value of solidarity... the value of life. It reminds us that life is not all just about material value, but also moral values."
'Having a purpose' matters, says Australian-trained doctor
For Dr. Jerome Liew, a Malaysian-born and Australian-trained family physician based at Parkway Shenton Chengdu, being back in the southwestern Chinese city was important.
"For me I had ample time to think if I wanted to return (as I was holidaying overseas at that time) and I decided that the people, community needed me more in Chengdu, which is why I chose to come back to see how I can best be of service to them during this difficult time," Liew told CGTN in an email.
He arrived in Chengdu on the 7th day of the Chinese New Year, and has since provided online education and telephone consultation and support to those in need. "Advice is given either in English and Chinese to cater for the wider community. Options have been far and in between to be honest, due to the current circumstances."
Just last week, Liew gave a "talk" on WeChat to a group consisting of over 100 Malaysians in Sichuan. He sent out dozens of voice notes and PowerPoint slides in image forms in a one-hour session.
"The sharing, apart from the Malaysian group, has also been through Go Chengdu and Chengdu Expat platforms. That has reached more than 800 people in the heart of Chengdu," he said.
"This has been a trying time for everyone, I think especially so if one is living in China. The uncertainty and fear of COVID-19 is real."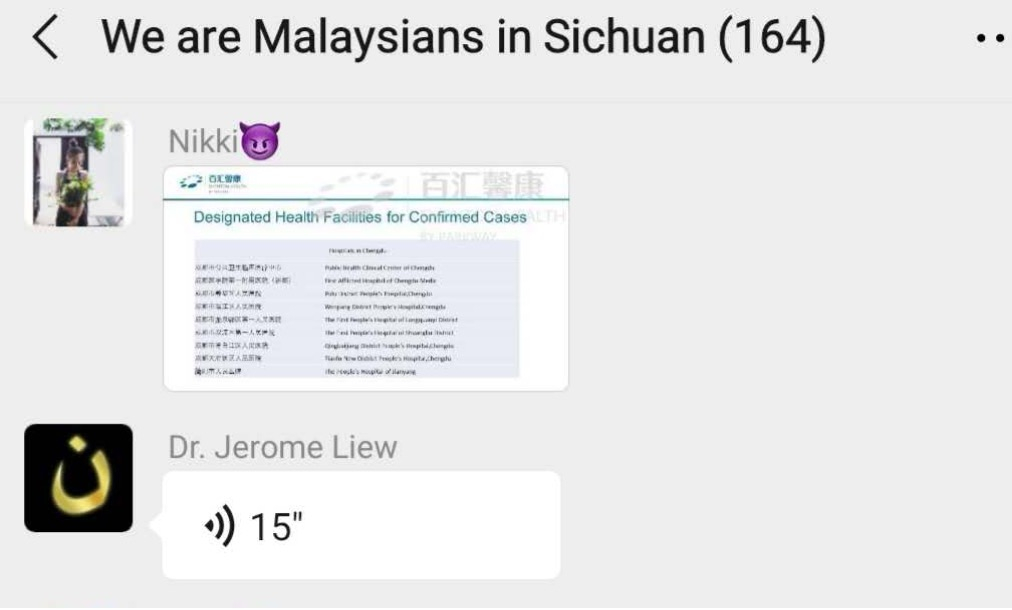 A cropped photo of a talk given by Dr. Jerome Liew on the novel coronavirus on WeChat. Wei Lynn/CGTN
Liew said that due to the novelty of the virus, he is mainly concerned about the human body's innate ability to respond to this virus and "our current limited knowledge in fighting this infection including clinical and epidemiological understanding."
That said, he feels very supported and cared for by friends, colleagues, and staff.
"I have never tried 'Bing Fen' in the past and it has become one of my favorite desserts," he said when I asked if he tried anything new during his downtime now.
"While there are inconveniences, being able to purchase groceries and food online, 'Wai Mai' has been a "rose among the thorns during this time. This is a temporary measure, it's difficult but I for one understand that it is for the best interest for everyone."
'I feel safer in China,' says Malaysian finance professional
Szetoo Yuway, a Malaysian who works in finance in Tianqi Lithium, flew back to Chengdu on February 6 despite being aware that he has to self-quarantine at home for two weeks before going into the office.
"I did not have any hesitation at all to go back to Chengdu, as I believe the Chinese government has done a good job in controlling the virus outbreak," he told CGTN via email.
"I cannot use the outbreak as an excuse to keep staying on in Malaysia, when my Chinese colleagues have started work in the office. We should lead by example, to do our part to run the company and fight the virus together."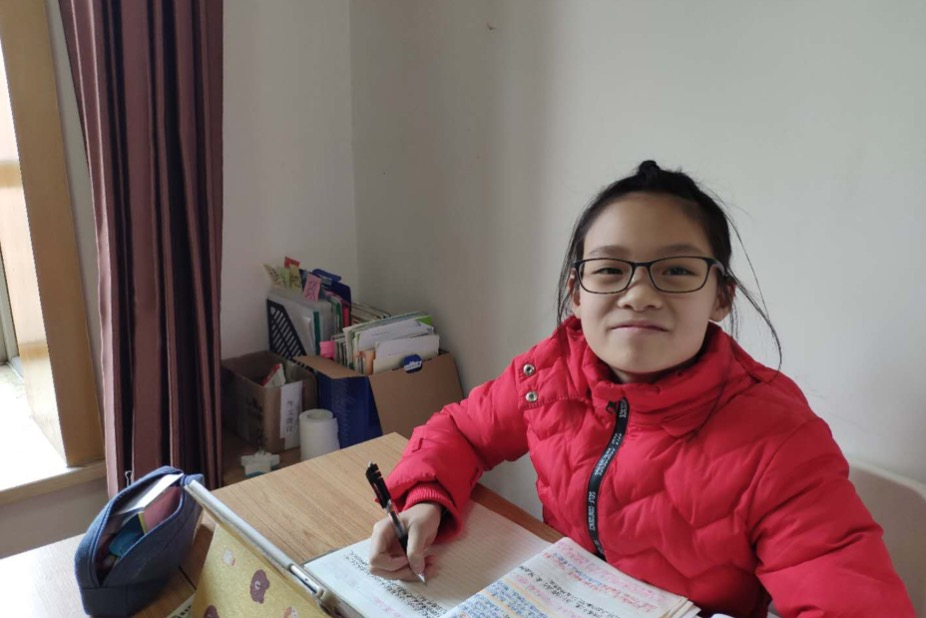 Szetoo's daughter is proceeding with her study via online classes. Szetoo Yuway/CGTN
In fact, Szetoo said he "feels safer in China," with the strict measures implemented by the community towards returnees from outside.
"My entire family stays at home. I can focus on my job, while my daughters continue with their studies via online classes. My wife is able to buy our daily needs online. We have no problem here at all."
Szetoo relocated to Chengdu in 2016 after having been based in Beijing since 2005 – that's almost 15 years in China.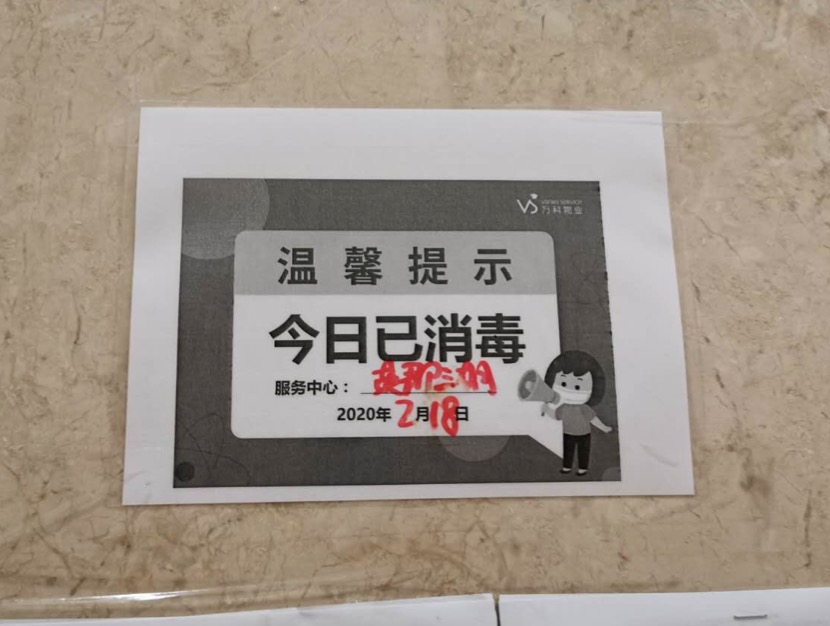 A notice that the lift in my residential apartment building has been disinfected today. Wei Lynn/CGTN
He strongly believes China will not just overcome this outbreak, but do so in a short time.
"Residents are willing to stay at home as much as possible. People are calm, and they support the government's initiatives.
"In short, I believe the Chinese government has a strong execution power to solve major issues, they are fast in action and well organized in manner. Plus with the support from the people, unity, nothing is impossible."
These foreigners are touched by how medical personnel are risking their lives on the front line in Hubei Province saving lives.
And for them, having a good group of friends here in China, a sense of purpose, and still being to live rather conveniently make it all worthwhile. Most of all, though, it's their strong belief that China will defeat this virus, without a single shadow of doubt.