Every weekend, Asia Pacific Daily will provide you with a run-down of the latest hot news.
This week, the following hot news you should know:
---
Top 1 | Trump floats election 'delay' amid claims of voting fraud
President Donald Trump is for the first time floating a "delay" to the Nov. 3 presidential election, as he makes unsubstantiated allegations that increased mail-in voting will result in fraud.
The dates of presidential elections — the Tuesday after the first Monday in November in every fourth year — are enshrined in federal law and would require an act of Congress to change. The Constitution makes no provisions for a delay to the Jan. 20, 2021 presidential inauguration.
Trump tweeted Thursday: "With Universal Mail-In Voting (not Absentee Voting, which is good), 2020 will be the most INACCURATE & FRAUDULENT Election in history. It will be a great embarrassment to the USA. Delay the Election until people can properly, securely and safely vote???" His tweet came on a day of bad economic news — the government reported that U.S. economy shrank at a dizzying 32.9% annual rate in the April-June quarter, by far the worst quarterly plunge ever, as the coronavirus outbreak shut down businesses, threw tens of millions out of work and sent unemployment surging to 14.7%.
---
Top 2 | US to bring 6,400 troops home from Germany, move 5,600 more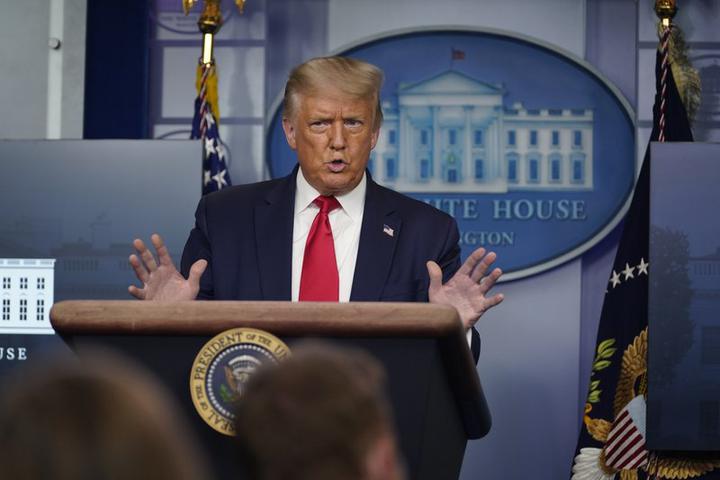 Spurred on by President Donald Trump's demand to pull troops out of Germany, the U.S. will bring about 6,400 forces home and shift about 5,600 to other countries in Europe, U.S. defense leaders said Wednesday, detailing a Pentagon plan that will cost billions of dollars and take years to complete.
The decision fulfills Trump's announced desire to withdraw troops from Germany, largely due to its failure to spend enough on defense. A number of forces will go to Italy, and a major move would shift U.S. European Command and Special Operations Command Europe from Stuttgart, Germany, to Belgium.
Defense Secretary Mark Esper said that some moves will begin in months and will leave about 24,000 troops in Germany. He said that while the decision was "accelerated" by Trump's orders, the moves also promote larger strategic goals to deter Russia, reassure European allies and shift forces further east into the Black Sea and Baltic regions.
---
Top 3 | Trump says he never confronted Putin about Russia bounty reports: Axios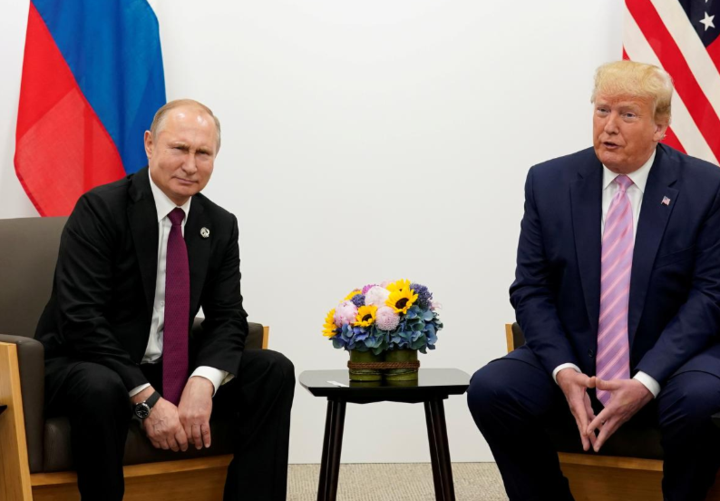 President Donald Trump said he never questioned Russian leader Vladimir Putin about U.S. intelligence reports that Moscow paid the Taliban to kill American troops in Afghanistan, casting doubt on the reports in an interview.
Trump, who has sought to cultivate warmer relations with Moscow, has said he was not briefed on the matter before it emerged in news media in late June. He has called the reports a hoax and casts doubt on them. Russia has denied the reports.
Asked why he did not confront Putin on the issue in their call last Thursday, Trump told Axios, "That was a phone call to discuss other things, and frankly that's an issue that many people said was fake news." He said he and the Russian president discussed nuclear nonproliferation in that phone call.
---
Top 4 | Putin: Russian Navy to be armed with hypersonic strike systems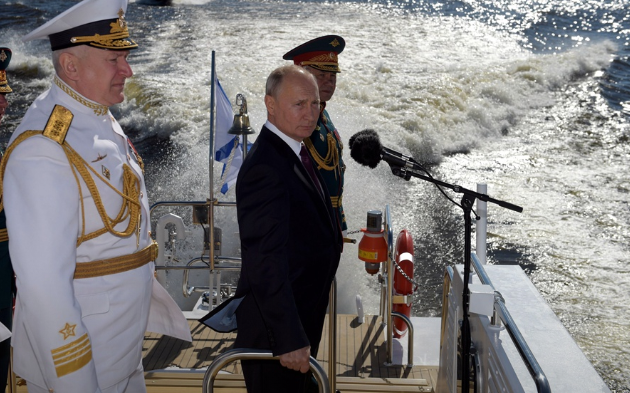 Russian President Vladimir Putin said on Sunday that the Russian Navy would be armed with hypersonic nuclear strike weapons and underwater nuclear drones, which the country's Defense Ministry said were in their final phase of testing.
The weapons, some of which have yet to be deployed, include the Poseidon underwater nuclear drone, designed to be carried by submarines, and the Tsirkon (Zircon) hypersonic cruise missile, which can be deployed on surface ships.
The combination of speed, maneuverability and altitude of hypersonic missiles, capable of traveling at more than five times the speed of sound, makes them difficult to track and intercept. Speaking in St. Petersburg at an annual Navy Day parade that showcases Russia's best ships, nuclear submarines and naval aviation, Putin said the navy's capabilities were growing and it would get 40 new vessels this year.
---
Top 5 | Trudeau's ratings slide as third ethics scandal of premiership bites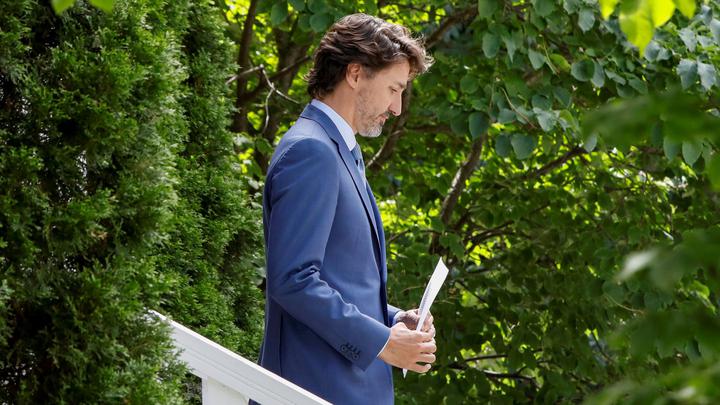 Justin Trudeau is engulfed in the third ethics scandal of his premiership and on Thursday will give highly-anticipated testimony to the House of Commons Finance Committee.
The 48-year-old Canadian prime minister is set to be quizzed about his role in awarding a government contract to a charity that paid his family hundreds of thousands of dollars. Trudeau's approval ratings have plummeted since the revelations emerged and opposition calls for him – and his finance minister – to step down from the country's minority government are growing.
The scandal revolves around WE Charity, which was awarded a government contract to run a program worth 912 million Canadian dollars providing students and recent graduates with grants to do voluntary work if they couldn't find paid jobs as a result of the COVID-19 pandemic.
---
Top 6 | Malaysia's ex-PM Najib guilty in 1st trial for 1MDB looting
Former Prime Minister Najib Razak was convicted Tuesday of crimes involving the multibillion-dollar looting of a Malaysian state investment fund that brought down his government in a shocking election ouster two years ago.
Najib was calm and stone-faced as he became the first Malaysian leader to be convicted. He has vowed to appeal the verdict that could bring many years in prison. The ruling in the first of his five corruption trials came five months after Najib's Malay party returned to government as the biggest bloc in an alliance that took power from the reformist government that ousted Najib's in 2018.
Analysts said the ruling would bolster the prosecution's case in Najib's other trials and would signal to the business community Malaysia's legal system has strength in tackling international financial crimes. But others cautioned the ruling could be overturned and his political party remains in office.
---
Top 7 | EU's Barnier confident deal with Brexit Britain is possible: sources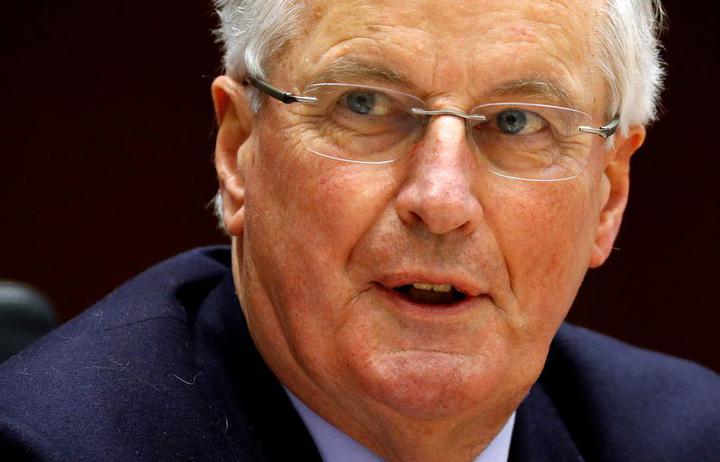 The European Union's Brexit negotiator Michel Barnier expressed confidence at a closed-door meeting with national envoys to the bloc that a new deal with Britain was possible, diplomatic sources told Reuters.
Barnier's comments after the latest round of EU-UK negotiations last week stand in sharp contrast with the downbeat assessment he delivered publicly in saying that London's rigid positions on fisheries and the level playing field guarantees of fair competition meant a deal was "unlikely" for now.
Further highlighting that the internal EU analysis of the latest in the tortuous Brexit process may be more sanguine than some officials have suggested in public, Barnier's comments were echoed by Ireland and the Netherlands, according to the sources, who are familiar with last Friday's discussions.
---
Top 8 | DPRK steps up coronavirus prevention after first possible infection
The Democratic People's Republic of Korea (DPRK) imposed tougher prevention measures against COVID-19 on Tuesday, after it locked down the border town of Kaesong to tackle what could be its first publicly confirmed case of the coronavirus, state news agency Korean Central News Agency (KCNA) reported.
Strict quarantine measures and the screening of districts were in progress, and test kits, protective clothing, and medical equipment were being rapidly supplied. The measures came after DPRK's leader Kim Jong Un declared an emergency on Sunday after a person was suspected to be infected with the coronavirus.
KCNA also added that the Central Military Commission of the Workers' Party of Korea (WPK) would "administer a severe punishment and take necessary measures" after an investigation of the military unit responsible for the "loose guard" in the runaway case.
---
Top 9 | Philippine president appeals for support, cooperation in fight against COVID-19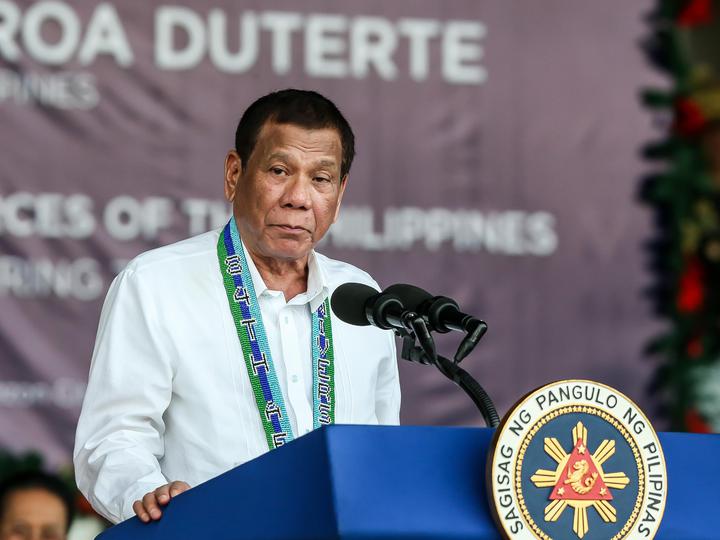 Philippine President Rodrigo Duterte on Monday stressed the need to strengthen cooperation and support in the fight against the COVID-19 epidemic amid its rapid rise in the Southeast Asian country.
During his national address, Duterte said the government needs the support and cooperation of the people if it is to succeed in battling the highly-infectious disease.
"It jolted us to realize that gains made after spending so much planning, effort, cost and time could diminish considerably and quickly for reasons beyond one's anticipation; that it is much easier to destroy than to build; that in a crisis of national proportions that affects every aspect of human life, governments need to have the support and cooperation of the people if it is to succeed in battling the cause of that crisis, that there are people who ask for compassion but show none themselves; that life, after all, is fickle like the weather," he said.
---
Top 10 | Modi says coronavirus risk persists in India, recoveries rise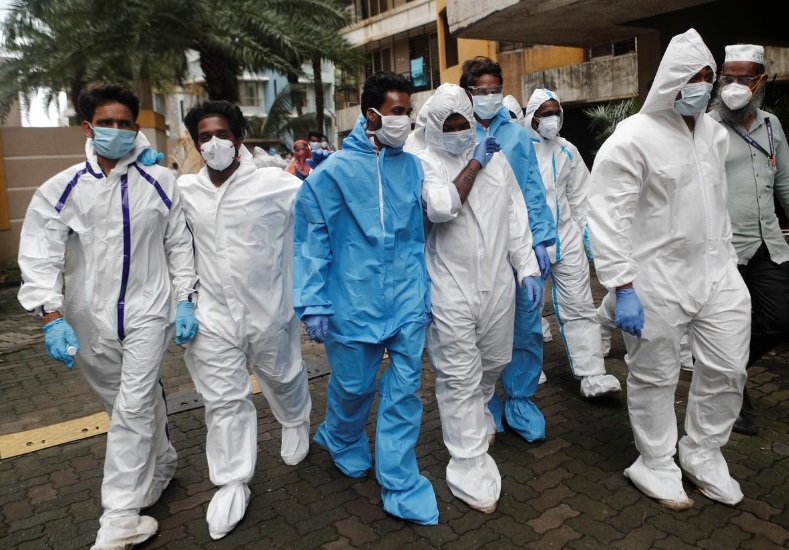 India needs to be "extra vigilant" as the novel coronavirus threat persists, Prime Minister Narendra Modi said in a public address on Sunday, even as the country registered a record number of patient recoveries in a day.
Infections from the coronavirus have risen rapidly in India, the world's second-most populous country, with more than 48,000 cases recorded in the last 24 hours. India has so far recorded nearly 1.4 million cases and more than 30,000 deaths.
On Sunday, the Indian government said 36,145 patients had recovered and been discharged in the last 24 hours, marking a record number of single-day recoveries. At the same time, a record number of tests in a single day - more than 440,000 - were conducted, it added. Modi, in his monthly radio broadcast to the nation, sounded caution, saying it was important to practise social distancing and wear masks to fight the virus.
---
Related news:
APD | Can US, China afford a direct military clash?
APD | China overtakes Russia to become US's No.1 rival
(ASIA PACIFIC DAILY)