Every weekend, Asia Pacific Daily will provide you with a run-down of the latest hot news.
This week, the following hot news you should know:
---
Top 1 | Trump, top officials defend response to Russia bounty threat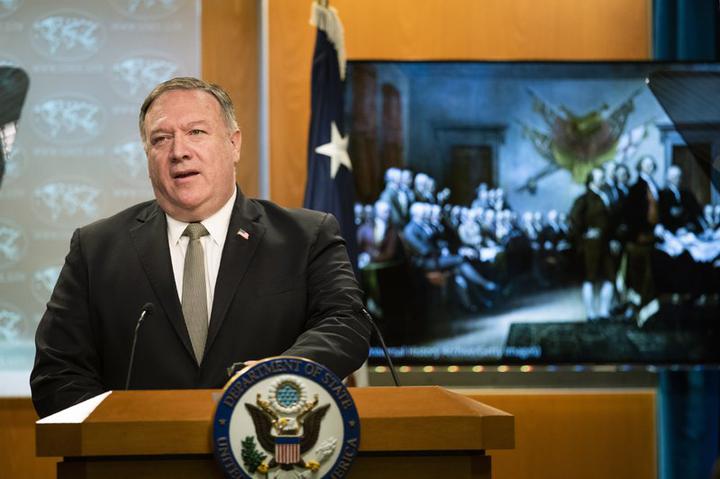 Criticized for inaction, President Donald Trump and top officials on Wednesday stepped up their defense of the administration's response to intelligence assessments that Russia offered bounties for killing U.S. troops in Afghanistan. Trump's national security adviser said he had prepared a list of retaliatory options if the intelligence proved true.
Trump, meanwhile, called the assessments a "hoax" and insisted anew he hadn't been briefed on them because the intelligence didn't rise to his level. However, National Security Adviser Robert O'Brien said both the CIA and Pentagon did pursue the leads and briefed international allies.
At a State Department news conference, Secretary of State Mike Pompeo said the situation was handled "incredibly well" to ensure the safety of U.S. troops. Pompeo added that Russian activity in Afghanistan is nothing new and that Russia is just one of many nations acting there. He said that Congress has had similar information in the past, and that he often receives threat assessments that don't rise to the level of a presidential briefing.
---
Top 2 | Three in four Russians vote to approve constitutional reforms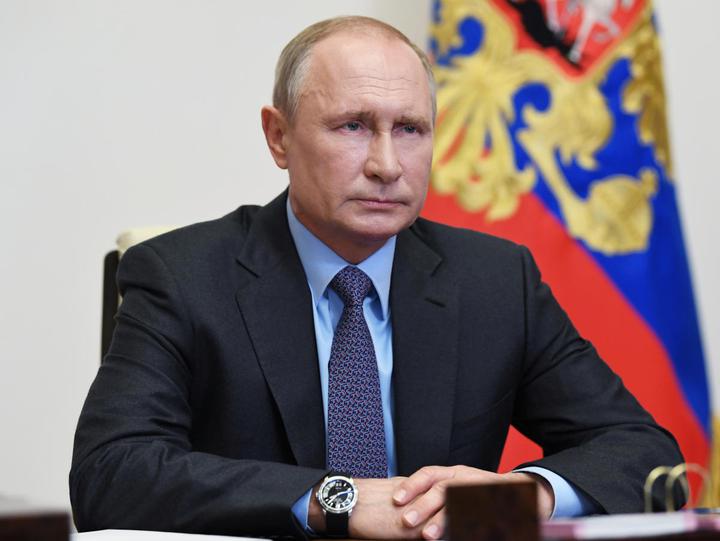 Russians look to have approved a package of constitutional changes in a nationwide vote, early results showed Wednesday, allowing president Vladimir Putin to potentially extend his two-decade rule until 2036.
With almost 30 percent of polling stations reporting after the end of six days of voting, 74 percent of voters had supported the reforms, the central election commission said. Turnout as of 17:00 GMT was just under 65 percent, the election commission said.
The amendments, announced earlier this year, had been passed weeks ago by Russia's parliament and copies of the new constitution were already on sale in bookshops, but Putin said voter approval was essential to give them legitimacy. The reforms reset presidential limits, allowing Putin to run for president for two more terms when his current six-year term expires in 2024.
---
Top 3 | Obama slams Trump's "kung flu" language, saying it "shocks and pisses me off': reports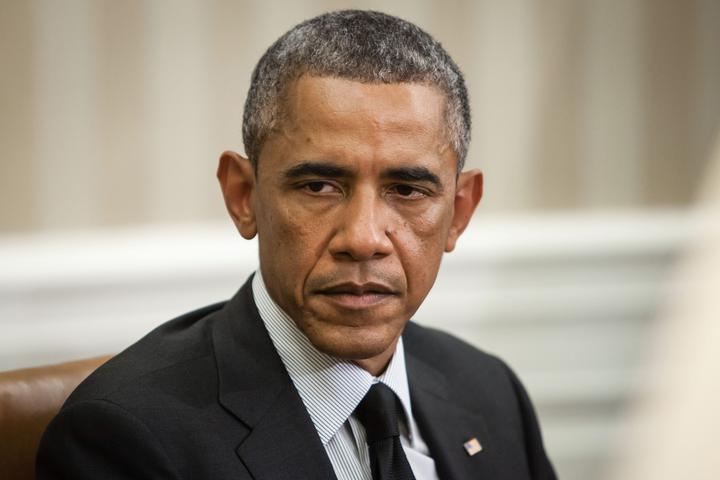 Former U.S. President Barack Obama has slammed his successor Donald Trump who tries to promote anti-Asian sentiment by using racist language "kung flu" to call the coronavirus during campaign rallies, U.S. media reported on Monday.
"I don't want a country in which the president of the United States is actively trying to promote anti-Asian sentiment and thinks it's funny. I don't want that. That still shocks and pisses me off," Obama reportedly said in an invite-only fundraiser last week for presumptive Democratic president nominee Joe Biden.
Trump at least used the racist term twice this month, first at his Tulsa rally and later at a youth rally in Arizona. Some people have warned that rhetoric from Trump and other officials blaming China for the disease's spread has lead to a rise in harassment and mistreatment of Asian Americans, according to media reports.
---
Top 4 | Top DPRK leader guides Political Bureau meeting over COVID-19 protection measures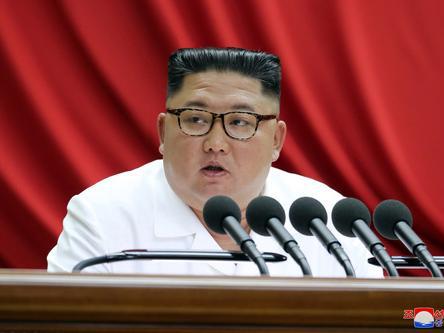 Kim Jong Un, top leader of the Democratic People's Republic of Korea (DPRK), guided an enlarged Political Bureau meeting here on Thursday over COVID-19 protection measures, the official Korean Central News Agency reported Friday.
After analyzing in detail the six-month-long national emergency anti-epidemic work, Kim said, "we have thoroughly prevented the inroad of the malignant virus and maintained stable anti-epidemic situation" despite the worldwide health crisis, which is a "shining success" achieved by the Party leadership and a high sense of voluntary spirit of the people.
The DPRK has claimed that there are no COVID-19 cases in the country so far due to the timely and strict protection measures taken by the government. At the meeting, Kim stressed the need "to maintain maximum alert without a slight self-complacence or relaxation on the anti-epidemic front, and rearrange and practice stricter anti-epidemic effort under the prevailing situation."
---
Top 5 | Trump signs executive order to protect monuments from vandalism
U.S. President Donald Trump Friday said on social media that he has signed an executive order to protect the country's monuments.
The order enforces laws prohibiting the desecration of public monuments, the vandalism of government property, and recent acts of violence, withholds federal support tied to public spaces from state and local governments that have failed to protect public monuments, and withdraws federal grants for jurisdictions and law enforcement agencies that fail to stop their desecration, said a Fox News report.
It also provides assistance for protecting federal statues, according to the report. Also on Friday, Attorney General Bill Barr directed the creation of a task force to counter anti-government extremists, specifically naming those who support the far-right "boogaloo" movement and left-wing radicals who identify as Antifa.
---
Top 6 | Iran says to sue U.S. president, officials for assassination of Soleimani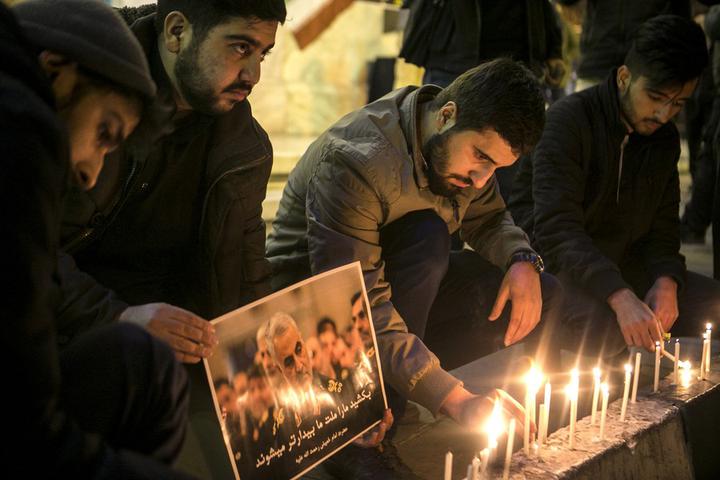 Iran has filed a case with the Interpol to arrest a number of U.S. political and military officials "who were involved in the assassination" of Iranian General Qassem Soleimani in January, Tehran Prosecutor General Ali Qasi Mehr said on Monday.
Qasi Mehr said that the list of 36 U.S. individuals, including President Donald Trump, has been availed to the Interpol. These people have been accused of murder and terrorist acts against the Iranian senior commander, he was quoted as saying.
A U.S. airstrike on January 3 killed Soleimani, former commander of the Quds Force of Iran's Islamic Revolution Guards Corps, along with an Iraqi militia commander, near Baghdad International Airport.
---
Top 7 | Japan objects to Trump's plan to add South Korea to G7: Kyodo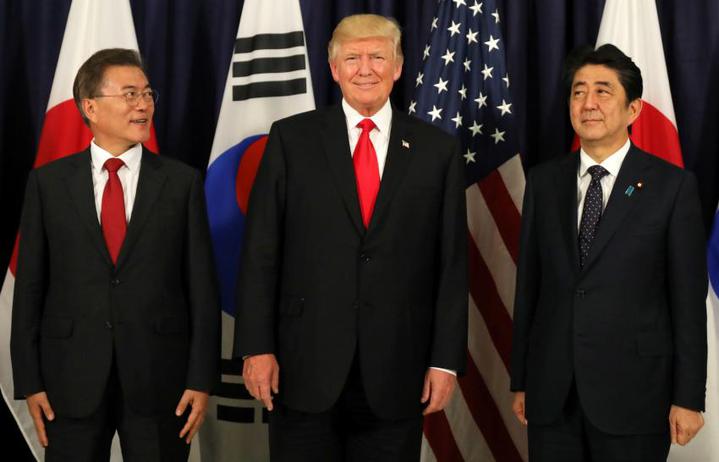 Japan has conveyed to the United States its objection to President Donald Trump's idea of adding South Korea to the Group of Seven summit, Japan's Kyodo News reported Sunday citing diplomatic sources.
In late May, Trump said he would postpone the G7 summit until at least September and expand the list of invitees to include Australia, Russia, South Korea and India.
Kyodo reported that Japan conveyed the objection immediately after Trump raised the prospect, saying that South Korea is not "in lockstep with G7 members on China and North Korea (Democratic People's Republic of Korea) issues." According to the sources, the Japanese government has refrained from publicly expressing its opposition to South Korea's participation, thinking that the G7 expansion proposal may be just "a thought" of Trump that could fizzle out.
---
Top 8 | New Zealand to host virtual APEC meeting in 2021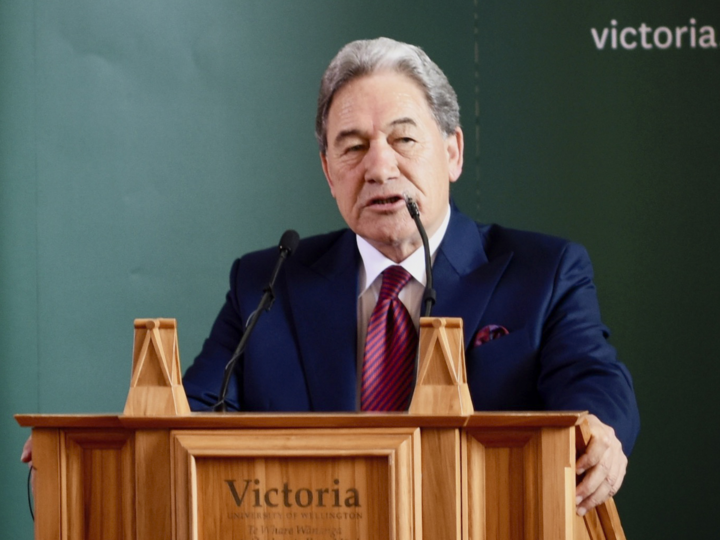 New Zealand will host a virtual Asia-Pacific Economic Cooperation (APEC) meeting in 2021.
The global disruption caused by COVID-19, including resultant border restrictions, had been the major factor in the decision, Deputy Prime Minister and Foreign Minister Winston Peters said in a statement on Tuesday.
"COVID-19 has seriously impacted how we conduct international diplomacy. That includes hosting APEC. As has occurred with many other international government-to-government events, APEC 2021 will proceed using virtual digital platforms," Peters said. "Given the current global environment, planning to have such a large volume of high-level visitors in New Zealand from late 2020 onwards is impractical," he said.
---
Top 9 | 'Get Britain moving again', PM Johnson to unveil new infrastructure plan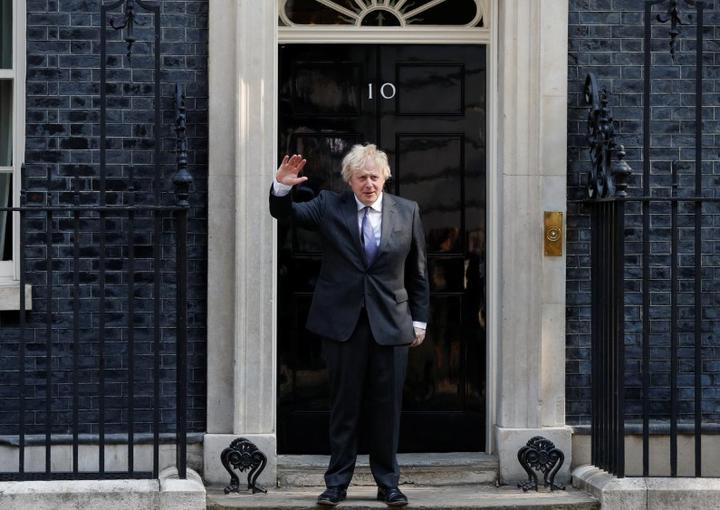 Prime Minister Boris Johnson will launch a plan this week to get Britain "moving again" after the coronavirus lockdown, when the government will set out measures to boost infrastructure construction, interior minister Priti Patel said on Sunday.
Johnson will make a speech on Tuesday to set out plans to fast-track building projects such as hospitals, schools, housing, and road and rail infrastructure, part of efforts to try to stem a fall in support for his government.
The British leader has been criticised for his response to the coronavirus crisis, with opposition parties and some scientists saying the government was too slow to bring in a lockdown, too slow to carry out widespread testing and not clear in its messaging. But Johnson, who won a large majority at last year's election, hopes to revive his fortunes by returning to his pledges to "level up" Britain by focusing spending on traditional Labour-supporting areas that backed his Conservative Party.
---
Top 10 | America's relationship with Germany may never be the same again, Berlin warns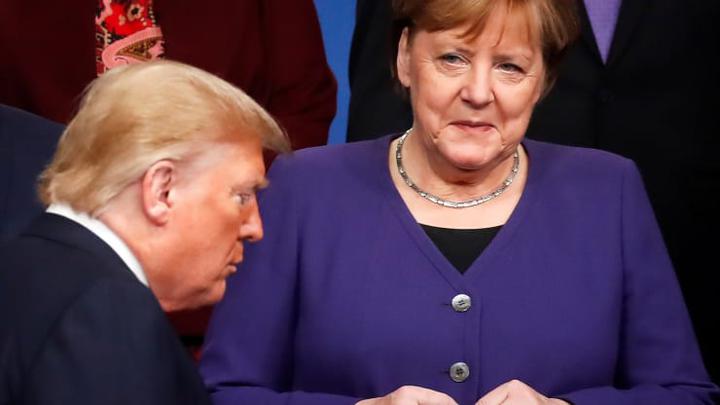 Diplomatic ties between Washington and Berlin have declined markedly in recent years and Germany's foreign minister has appeared to warn that relations between the two countries may never be the same again.
In the biggest signal yet of how strained relations have become, Heiko Maas said this weekend that the alliance with the U.S. — which is important in terms of economics, defense and security — might not recover even if President Donald Trump's rival for the White House, Democrat Joe Biden, won the forthcoming election.
Arguably the Western world's most influential economies and political blocs, the U.S. and Germany have seen their relationship deteriorate during Trump's time in office. Defense spending, a brewing trade war between the U.S. and Europe and the threat of U.S. tariffs on German car exports are all bones of contention, as well as the mega gas pipeline Nord Stream 2 (a German-Russian project) and, most recently, the Group of Seven (G-7) alliance and the U.S.′ decision to withdraw troops from Germany.
---
Related news:
APD | India toeing US line while banning Chinese firms?
APD | Experts say it will be economic "suicide" if India confronts China
(ASIA PACIFIC DAILY)