Every weekend, Asia Pacific Daily will provide you with a run-down of the latest hot news.
This week, the following hot news you should know:
---
Top 1 | China's "Two Sessions"opens in Beijing
The third session of the 13th National Committee of the Chinese People's Political Consultative Conference (CPPCC) opened Thursday afternoon at the Great Hall of the People in Beijing. The third session of the 13th National People's Congress (NPC) opened Friday morning.
Xi Jinping and other Chinese leaders attended the opening meeting of the third session of the 13th National People's Congress, held at the Great Hall of the People.
Attendees at the meeting paid a silent tribute to martyrs who died fighting COVID-19 and compatriots who lost their lives in the epidemic.
After the mourning, Premier Li Keqiang delivered a government work report on behalf of the State Council to the legislature for deliberation.
---
Top 2 | Trump threatens to permanently freeze U.S. funding to WHO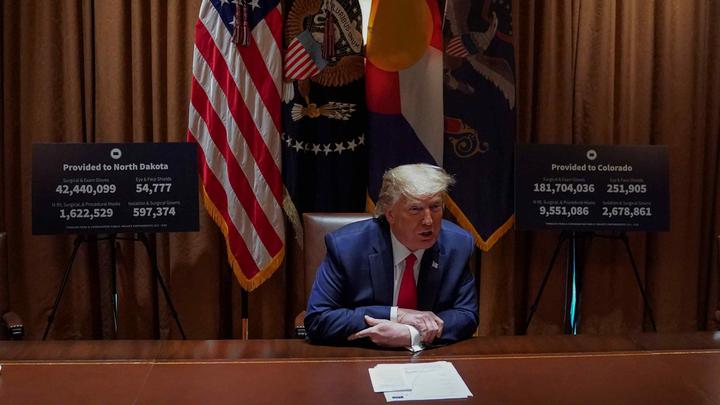 U.S. President Donald Trump on Monday threatened to permanently cut off the nation's funding to the World Health Organization (WHO) if the body does not commit to what he called "substantive improvements within the next 30 days."
In a letter to WHO Director-General Tedros Adhanom Ghebreyesus, a copy of which was published by Trump on Twitter, the president added that he could reconsider the U.S. membership in the organization.
The threat came as the world continues to combat the COVID-19 pandemic, which has infected more than 4.8 million people globally and killed over 318,000.
---
Top 3 | Netanyahu presents new Israeli power-sharing gov't to parliament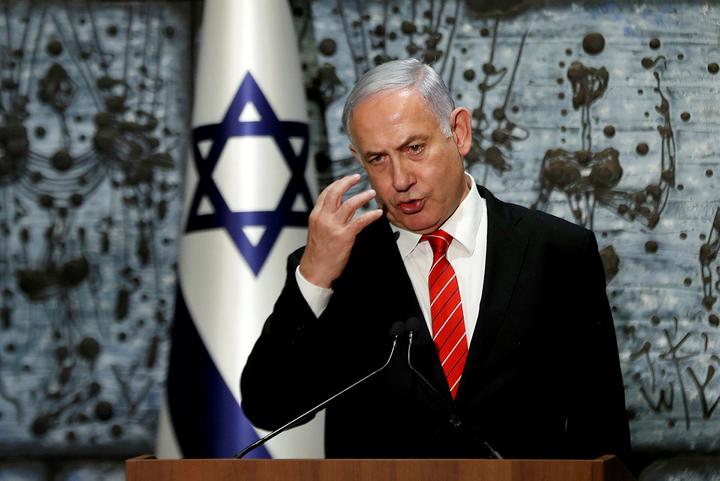 Israeli Prime Minister Benjamin Netanyahu presented his new power-sharing government to the parliament on last Sunday, breaking one and a half year of political stalemate.
Under the power-sharing deal agreed in April, the right-wing leader will remain prime minister for 18 months before being replaced by his former rival Benny Gantz, leader of the centrist Blue and White party.
During the 18 months, Gantz, Israel's former military chief, will serve as defense minister and alternate prime minister, a title that has never existed before in Israeli politics.
---
Top 4 | South Sudan VP and his wife test positive for COVID-19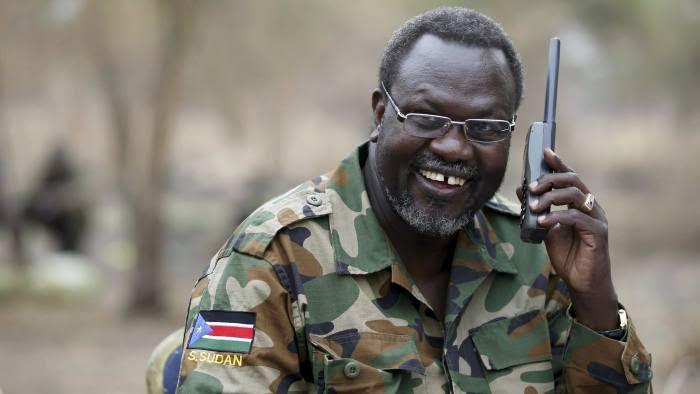 South Sudan Vice President Riek Machar and his wife Angelina Teny have both tested positive for the coronavirus, according to a statement from the government office that was released Monday.
The press release also adds that a number of his "office staff and bodyguards," have also tested positive for COVID-19.
Machar issued a statement confirming he had tested positive and would be in self-quarantine in his residency for two weeks, along with the rest of the staff that has test positive.
---
Top 5 | Xi Jinping: China to provide $2 bln of int'l aid over two years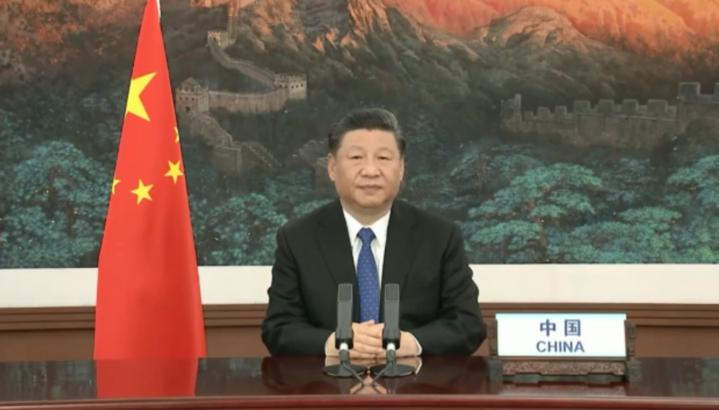 China will provide 2 billion U.S. dollars over two years to help with COVID-19 response and with economic and social development in affected countries, especially developing countries, said Chinese President Xi Jinping on Monday.
Xi made the remarks at the opening of the 73rd session of the World Health Assembly (WHA) via video link at the invitation of the World Health Organization (WHO) Director-General Tedros Adhanom Ghebreyesus.
The 73rd session of the WHA, scheduled for Monday and Tuesday, is being held online because of the coronavirus pandemic. The COVID-19 and selection of executive board members are on the agenda.
---
Top 6 | Palestine exits all agreements with Israel, U.S. to protest against West Bank annexation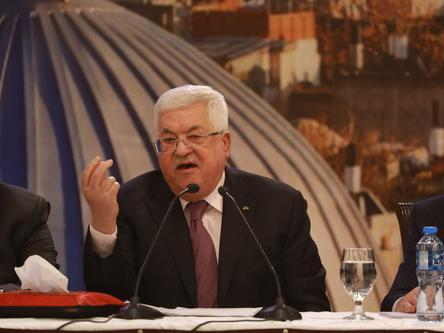 Palestine on Tuesday declared the abolition of all agreements and understandings with Israel and the United States in protest against the Israeli plan to annex parts of the West Bank.
"The Palestine Liberation Organization and the State of Palestine are absolved, as of today, of all the agreements and understandings with the American and Israeli governments and of all the obligations based on these understandings and agreements, including the security ones," Palestinian President Mahmoud Abbas said at the end of an urgent leadership meeting held in Ramallah.
From now on, the Palestinian leader called on Israel to shoulder all responsibilities and obligations as an occupying power, with all its consequences and repercussions based on international law and humanitarian law, particularly the Fourth Geneva Convention of 1949.
---
Top 7 | US Air Force F-35 crashes during 'routine' training flight in Florida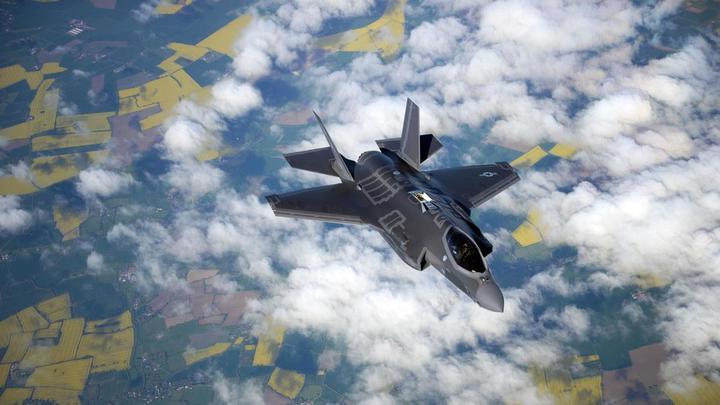 A US Air Force F-35 Lightning II combat aircraft was lost during a training mission in Florida. The incident comes just days after another military jet crashed near the same airbase.
The jet belonging to the 58th Fighter Squad crashed at around 9:30pm local time while conducting a "routine" night training flight, Eglin Air Force Base in Florida said.
The pilot ejected to safety and is in stable condition. The crash did not cause any damage on the ground, the airbase noted. An investigation has been launched into the incident.
---
Top 8 | Cyclone batters coast of India, Bangladesh, millions flee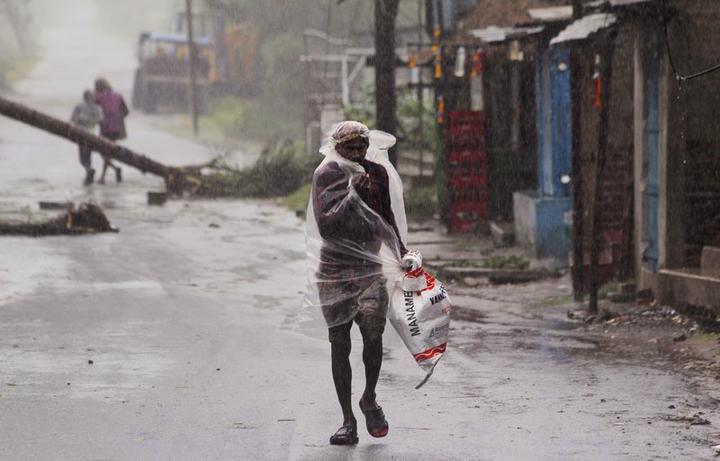 A powerful cyclone slammed ashore Wednesday along the coastline of India and Bangladesh, where more than 2.6 million people fled to shelters in a frantic evacuation made all the more challenging by the coronavirus pandemic.
Cyclone Amphan, the equivalent of a category 3 hurricane, was packing winds of up to 170 kilometers (105 miles) per hour with maximum gusts of 190 kph (118 mph). Authorities warned it could cause extensive damage to flimsy houses and a storm surge could push seawater 25 kilometers (15 miles) inland, flooding cities including Kolkata.
Coconut trees swayed wildly, electric poles lay scattered on the roads of Kolkata, rain pounded fishing villages, and rivers surged as the storm battered the coast. "The next 24 hours are very crucial. This is a long haul," said M. Mohapatra, India's meteorological chief.
---
Top 9 | Maduro Accuses Colombian President of Ordering to 'Infect' Venezuela With Coronavirus - Report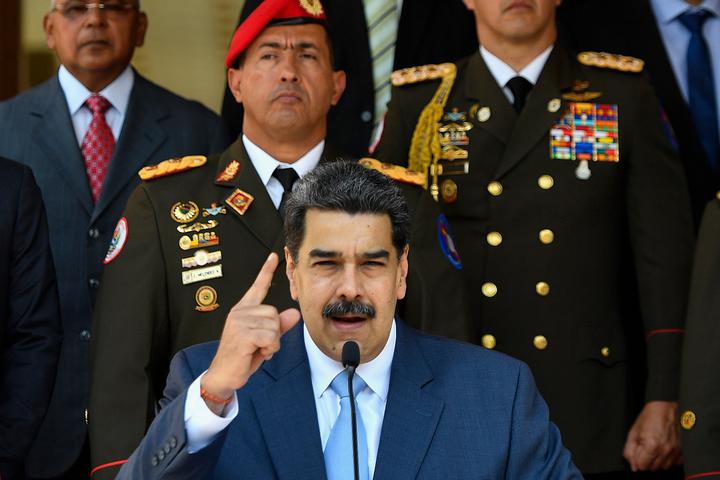 Venezuelan President Nicolás Maduro has accused his Colombian counterpart, Iván Duque, of intentionally infecting Venezuelans returning home from Colombia with coronavirus, EFE agency reported, citing the official's comments during a cabinet meeting in Caracas on Wednesday.
"Two weeks ago, I denounced the order given by Ivan Duque. [There was] a very ill-fated meeting that ordered to do everything that could be done to infect Venezuela," Maduro said as quoted by EFE.
According to the president, 66 cases of coronavirus out of 75 registered on Wednesday, were "imported" from Colombia, as "informal steps" were taken by "organised gangs" to infect the country's citizens with COVID-19. Maduro, noting that the situation is still under assessment, suggested that Venezuelans could have been infected on the buses used to transfer them to the border area between two countries, as they were allegedly healthy when leaving Bogota and only in contact with their relatives.
---
Top 10 | In a First, Indian President Accepts Diplomatic Credentials Digitally Amid Pandemic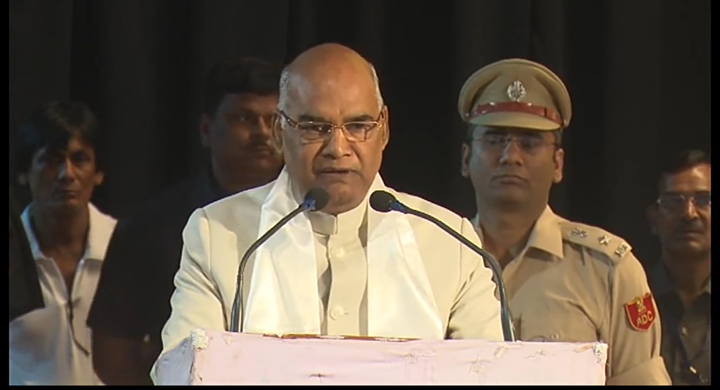 India has entered the fourth phase of lockdown which is supposed to last until 31 May. Digital platforms have emerged as an alternative for carrying out indispensable high-profile meetings.
Indian President Ram Nath Kovind has become the first head of state to receive and accept diplomatic credentials from seven foreign envoys digitally at a time when country is adapting to social distancing norms in the wake of the COVID-19 pandemic.
President Kovind accepted credentials from Ambassadors and High Commissioners from the Democratic People's Republic of Korea, Senegal, Trinidad & Tobago, Mauritius, Australia, Cote d'Ivoire and Rwanda through video conference on Thursday.
---
Related news:
APD | Post-COVID-19 world economy: Many challenges ahead
APD | Platform provides virtual drinking parties for Japanese at home amid pandemic
(ASIA PACIFIC DAILY)