Former U.S. President Barack Obama will give a televised speech to the country's high school graduates later this month and will be joined by his wife Michelle Obama in addressing graduates worldwide in a virtual commencement event slated for June.
Scheduled for 8:00-9:00 p.m. ET on May 16, the "Graduate Together: America Honors the High School Class of 2020" event will be aired simultaneously by ABC, CBS, Fox and NBC, according to U.S. media reports on Tuesday. The primetime special will also be aired by over 20 other broadcast and digital streaming partners.
The Obamas, joined by celebrities and former senior government officials, will participate in the multi-hour "Dear Class of 2020" virtual commencement event to be premiered on June 6, when the former president and first lady will each give speeches to graduates worldwide missing commencement ceremonies due to the coronavirus pandemic. The event is organized by YouTube.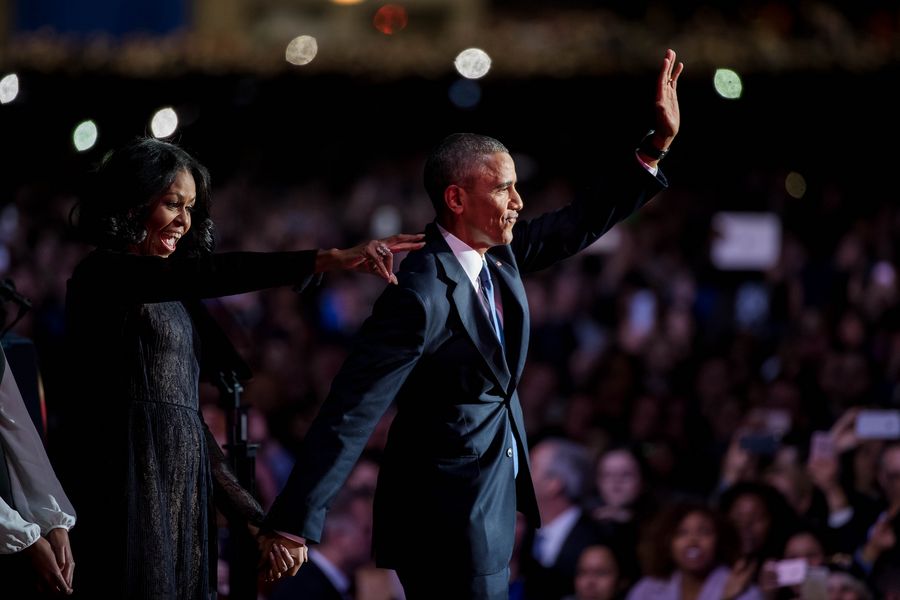 Photo taken on Jan, 10, 2017, shows U.S. President Barack Obama (R) waving to the audience with First Lady Michelle Obama after delivering his farewell address in Chicago, Illinois, the United States. (Xinhua/Shen Ting)
"Graduation is a tradition that students and families look forward to and with the current state of the world, YouTube is lending some inspiration in the form of a virtual commencement," said Susanne Daniels, global head of content for YouTube.
Also among the speakers are South Korean boy band BTS, pop singer Lady Gaga, former Secretary of Defense Robert Gates, Alphabet and Google CEO Sundar Pichai, and former Secretary of State Condoleezza Rice.
"We hope bringing together noteworthy, influential speakers along with performances from some of their favorite artists will provide encouragement for the students who have worked so hard to get here," said Daniels.
(ASIA PACIFIC DAILY)