Every weekend, Asia Pacific Daily will provide you with a run-down of the latest hot news.
This week, the following hot news you should know:
---
Top 1 |Riots Erupt in Uganda After Arrest of Presidential Candidate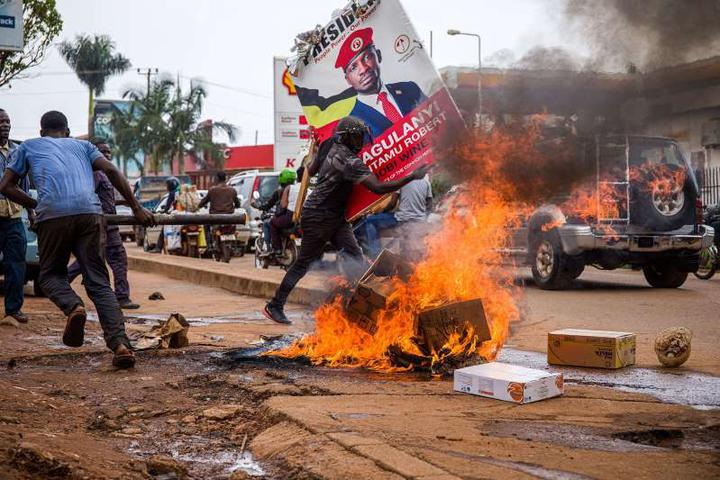 Riots erupted in the Ugandan capital after the authorities arrested Bobi Wine, a pop star-turned-politician who's running against President Yoweri Museveni in elections scheduled for January.
At least three people died and dozens more sustained injuries, the Uganda Police Force said in a statement on its Facebook page. The riots started in Kampala and spread to the cities of Jinja and Masaka.
Tension had been building in Uganda over the conduct of political campaigns, since the electoral commission said earlier this month that the number of people at political meetings shouldn't exceed 200. Critics said the guidelines favor President Museveni, partly because he dominates prime time on radio and television. Police had warned it would enforce the directives.
---
Top 2 | Pakistan's PM goes to Afghanistan as U.S. prepares drawdown, peace talks stall
Pakistan's Prime Minister Imran Khan arrived in Kabul on Thursday to meet with Afghan President Ashraf Ghani, at a time when peace negotiations between the Afghan government and Taliban representatives have stalled and violence is rising.
This will be Khan's first visit to Afghanistan since assuming office over two years ago. It is the highest profile visit by a Pakistani official to Kabul since peace talks began between the Taliban and the Afghan government in the Qatari capital of Doha.
And it comes days after the Pentagon announced it would reduce the number of U.S. military personnel in Afghanistan from 4,500 to 2,500 by mid-January.
---
Top 3| Judge orders Trump administration to stop expelling unaccompanied migrant children at US-Mexico border
A federal judge in Washington, D.C., has barred President Donald Trump's administration from deporting any more migrant children who arrived to the U.S.-Mexico border by themselves, chipping away at a policy that U.S. border officials have been using for months to quickly remove more than 200,000 migrants during the COVID-19 pandemic.
U.S. District Judge Emmet Sullivan issued a preliminary injunction on Wednesday ordering the U.S. Department of Homeland Security to stop expelling unaccompanied migrant children using an emergency order published by the U.S. Centers for Disease Control and Prevention under Title 42 of the U.S. Code.
That policy has allowed U.S. border and immigration officials since March to hold migrant children in custody — in holding facilities or hotels in border states like Texas and Arizona — and then quickly expel them to Mexico or other countries, without the possibility to seek asylum and in defiance of court-mandated protections for unaccompanied minors in the U.S.
---
Top 4 | Biden Urged to Make Haaland First Native American in Cabinet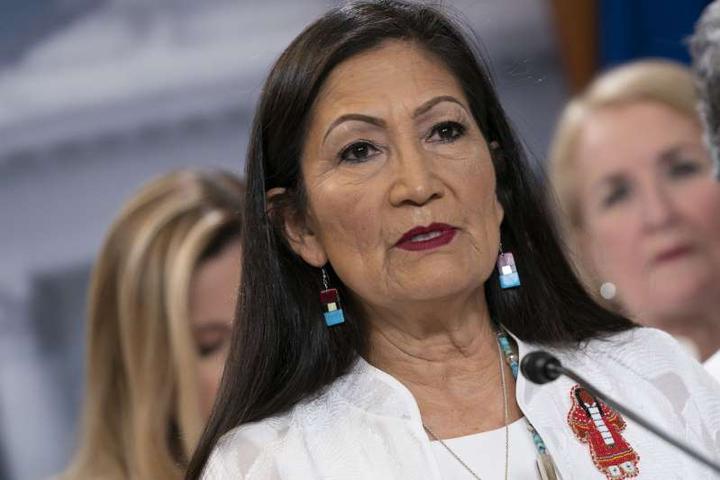 A campaign to pressure President-elect Joe Biden to put Representative Deb Haaland in charge of the Interior Department -- and make her the first American Indian cabinet secretary in U.S. history -- is gaining ground in Washington.
The effort, which involves lawmakers, tribal leaders and some environmentalists, also is making headway with Biden transition officials, according to three people familiar with the matter who asked not to be named discussing deliberations over personnel.
Haaland, who was just elected to her second term in the House, is a top contender for the post of Interior secretary along with retiring Senator Tom Udall, the people said. Both are Democrats from New Mexico.
---
Top 5 | Malaysia's Najib seeks to depose Goldman Sachs, ex-banker in 1MDB defence
Former Malaysian prime minister Najib Razak asked a U.S. court on Tuesday for permission to seek documents and testimony from investment bank Goldman Sachs to help in his defence against criminal charges in Malaysia over the 1MDB financial scandal.
Najib, who is on bail after being sentenced to 12 years in jail in July on charges of corruption and money laundering, is expected to appeal the conviction in February and faces four more trials related to the scandal.
The U.S. Justice Department has said about $4.5 billion was misappropriated from state fund 1Malaysia Development Berhad (1MDB), which Najib co-founded in 2009, including some funds Goldman had helped raise for the firm.
---
Top 6 | UK, EU in last moments of Brexit trade deal: EU official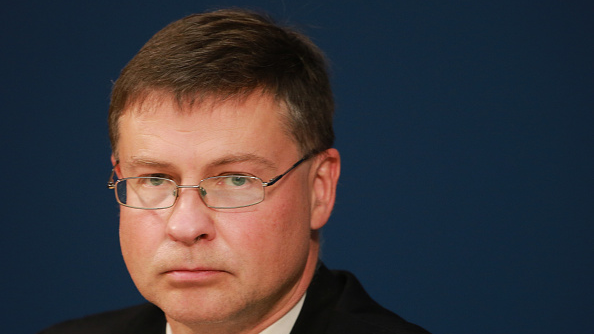 The European Union's Trade Commissioner Valdis Dombrovskis on Wednesday said the U.K. and the E.U. were in the last moments to reach a trade deal which will regulate their relationship after the U.K.'s transition period ends.
Dombrovskis, however, did not hypothesize regarding any deadlines for ending the trade negotiations.
He only said the only deadline that could not be moved was January 1, 2021. That date is when the U.K.'s transition period after its exit from the E.U., which happened on January 31, ends.
---
Top 7 | Leading medical groups urge Trump to share Covid data with Biden to 'save countless lives'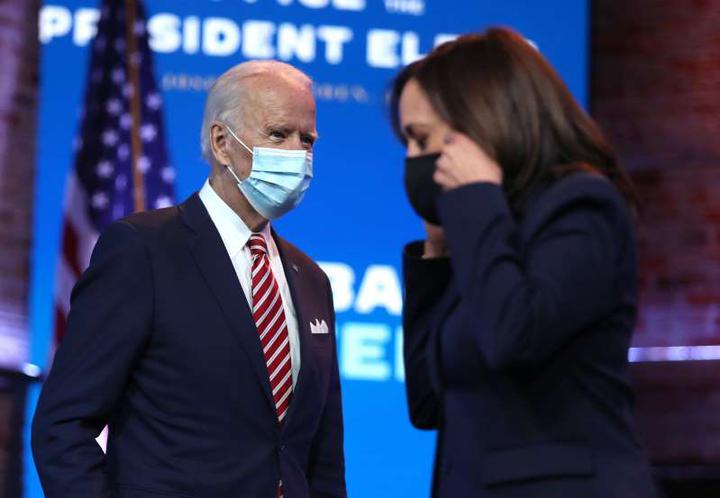 Top officials from organizations representing American hospitals, doctors and nurses are calling on President Donald Trump to share critical Covid-19 data with President-elect Joe Biden's transition team "as soon as possible" to "save countless lives."
In a letter released Tuesday, the CEOs of the American Hospital Association, the American Medical Association and the American Nurses Association urged the Trump administration to "work closely with the Biden transition team to share all critical information related to Covid-19."
---
Top 8 | U.S. announces withdrawal from Iraq, Afghanistan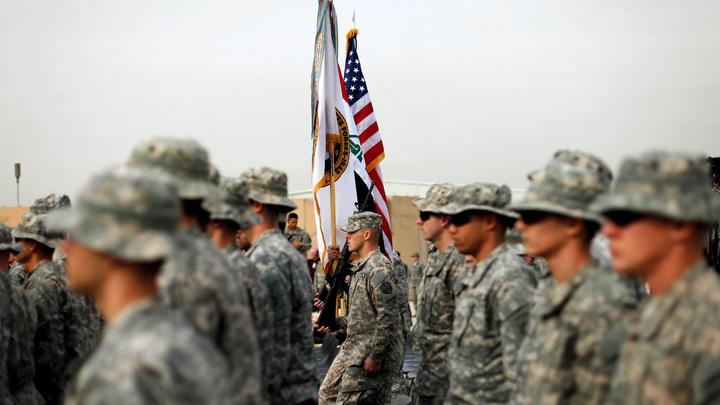 The U.S. announced it intends to withdraw 2,500 troops from both Iraq and Afghanistan by January 15th.
It's a campaign promise from President Donald Trump, but some Republicans, including Senate Majority Leader Mitch McConnell, are advising against it.
Currently, there are about 4,500 U.S. troops in Afghanistan and 3,000 in Iraq.
---
Top 9 | Michigan's largest county certifies election results after Republicans earlier blocked certification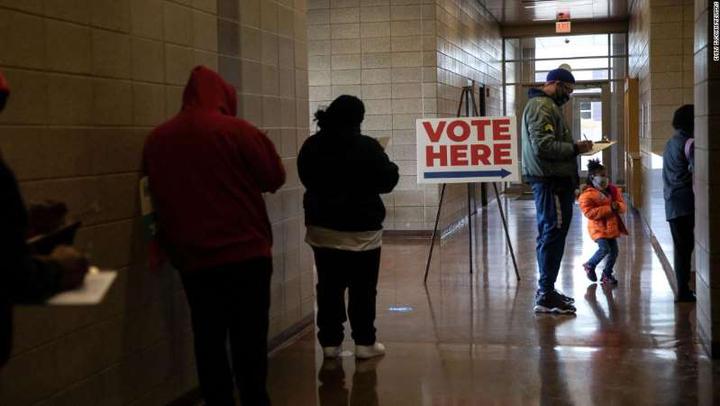 A bipartisan panel in Michigan's largest county unanimously certified its presidential results on Tuesday night, a stunning reversal hours after Republicans had temporarily blocked certification based on dubious claims of voting irregularities in Detroit.
The Wayne County Board of Canvassers initially deadlocked 2-2 on whether to certify the results, with two Democrats voting to certify and two Republicans voting against it, citing concerns of examples where Detroit precincts found discrepancies during their post-election review process. That vote was immediately condemned by Democratic officials and nonpartisan experts, who said the election in Detroit had been conducted cleanly.
President-elect Joe Biden won Michigan by more than 148,000 votes, a victory made possible by a strong showing in Wayne County, where he netted more than 322,000 votes over President Donald Trump.
---
Top 10 | FDA authorizes first COVID-19 test that gives results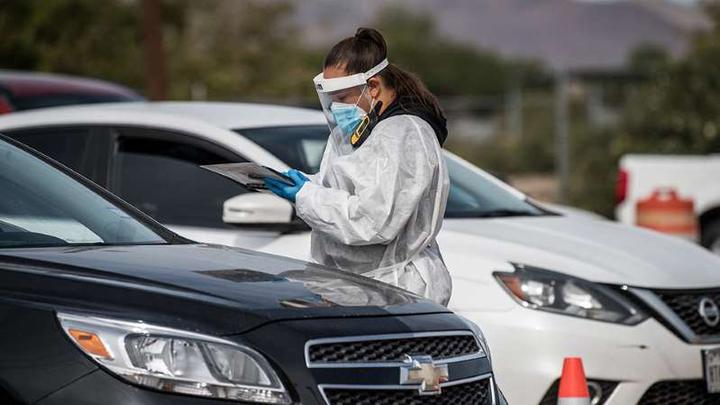 The Food and Drug Administration (FDA) has issued an emergency use authorization for the first COVID-19 diagnostic test that it said can be fully administered at home.
The agency announced the authorization on late Tuesday for Lucira's COVID-19 All-In-One Test Kit, which can be used for individuals at least 14 years of age or older.
The test, the agency said, works "by swirling the self-collected sample swab in a vial that is then placed in the test unit."
---
Related news:
APD | International Community may not keep silent after Pakistan provided "irrefutable evidence"
APD | RCEP challenges US influence in Southeast Asia
(ASIA PACIFIC DAILY)