Shanxi Loongs overwhelmed Sichuan Blue Whale 88-76 here on Wednesday night, securing two straight wins after the resumption of the 2019-20 Chinese Basketball Association (CBA) season.
Both sides ran with all-domestic rosters. In the first quarter, Shanxi got the upper hand with long distance pointers and ended the quarter 22-15 ahead.
The gap was enlarged in the second quarter as Sichuan found their hands were tight on offense. Shanxi built a 17-point lead by half-time.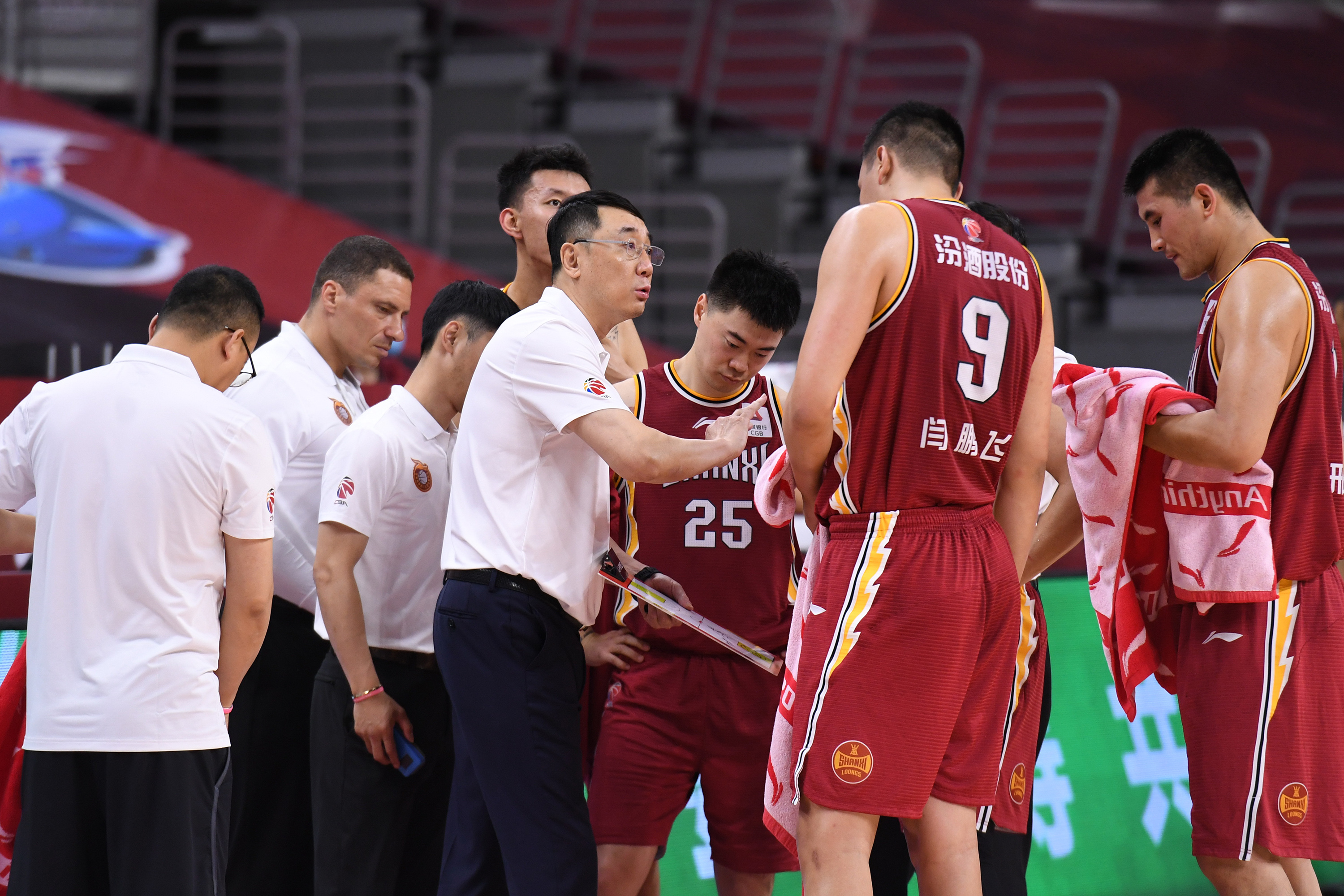 In the third quarter, Sichuan strived to make a comeback with a 7-0 run, pressuring Shanxi coach to call a time out, but they could not stop Shanxi's fierce attacks from long distance. Shanxi enjoyed a 72-54 lead at the end of the third quarter thanks to guard Yuan Shuai's outstanding performance.
Shanxi overwhelmed their opponents with a 9-0 run at the beginning of the last quarter and maintained their dominance until the end.
Yuan Shuai, backbone player of Shanxi, grabbed a game-high 21 points including six 3-pointers from his 33 minutes on court. Sichuan's Chen Chen scored a team-high 19 points.
"Although it is an easy win, we did make some mistakes, such as losing 15 defensive rebounds and committing 19 turnovers," Yuan said.
Without Jamaal Franklin, Yuan Shuai still managed to deliver an impressive match. "We have to get used to the all-domestic roster and it takes time to adjust to the situation," he added.
Sichuan's Chen Chen attributed the defeat to low 3-pointer accuracy and excessive turnovers, but he was confident that his team would do better as the season progressed.
Next up, Shanxi will take on Beijing Royal Fighters on Thursday, while Sichuan will meet Shandong Heroes on Saturday.
(CGTN)