The Chinese Basketball Association (CBA) and the Basketball Federation of Serbia (KSS) came close to reach a cooperative agreement over basketball development in China.
The CBA President Yao Ming met his KSS counterpart Predrag Danilov earlier this week during his visit to the organization. The two discussed a series of programs and events, including holding basketball training camps for Chinese teenagers in Serbia, arranging training programs and practice games for Chinese youth teams in Serbia, training Chinese referees, launching cooperation programs between Chinese and Serbian basketball clubs.
After the meeting, Danilov gave Yao a jersey that had Yao's name and his player number as a gift.
China's women's national basketball team, which just finished the 2020 FIBA Women's Olympic Qualifying Tournament with a perfect 3-0 record, decided to stay in Serbia for further training sessions.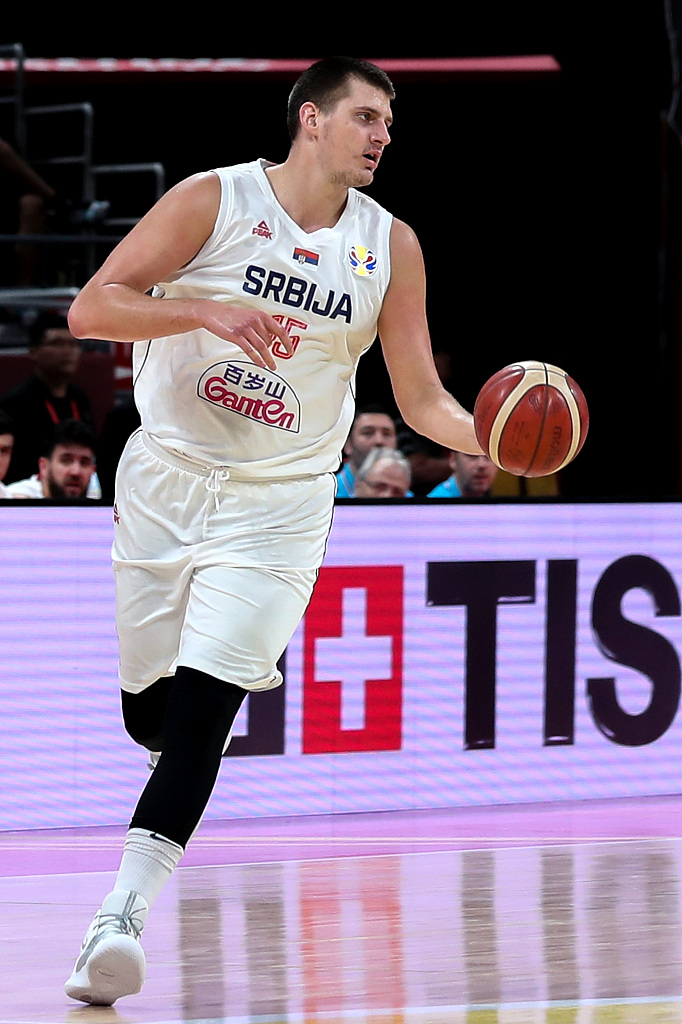 Nikola Jokicmof Serbia handles the ball in the FIBA Basketball World Cup game against the Czech Republic in China, September 14, 2019. /VCG Photo
Serbia has one of the world's best basketball teams. They have several NBA players in their franchise including Nikola Jokic from the Denver Nuggets and Bogdan Bogdanović from the Sacramento Kings. Serbian players have outstanding physical conditions and more importantly, know how to play as a team.
China's men's national basketball team have suffered painful losses at the FIBA Basketball World Cup at home last year. Though they will attend the Olympic qualifiers June, they are unlikely to survive the tough competitions against Canada and Greece.
One lesson Yao learned from the team's failure is that Chinese players lack the correct, scientific way of training and modern lecturing about basketball tactics. Besides, a truly strong team comes from a well-operating domestic league and youth development system. China has a lot to learn from Serbia in these areas.
(CGTN)