While Hangzhou is located in Zhejiang Province instead of Hubei, the city has been combating the spread of novel coronavirus (COVID-19) with new and digitalized measures, some of which are acclaimed heavily on social media.
One of the latest measures involves classifying residents with tiered, QR code-based passes.
One can apply for a pass online by filling in some necessary personal information like ID, contact history with the virus, and health condition. The computer-based system will check the info and give a green, yellow, or red pass to the applicant.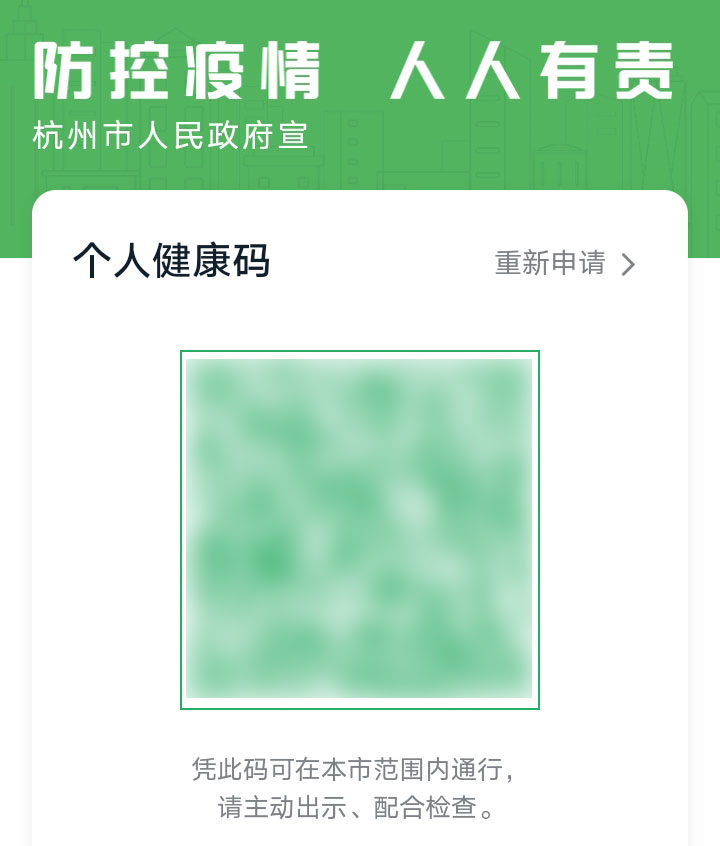 A green-colored pass
With a green pass, one can go freely across Hangzhou without worrying about coronavirus-related traffic restrictions.
A yellow pass will prevent the holder from passing certain checkpoints before the seven-day quarantine is done.
A red pass will force the holder to be put in quarantine for two weeks.
Yellow and red passes can be turned into green ones after quarantine time, but the holders must do a daily online health check to make the quarantine progress.
"The system determines the color of a pass with three criteria," said Zhang Zhonshan, deputy secretary of the city's CPC committee, during a live interview with CCTV. "First is location, or whether you have been to the town with confirmed infections; Second is time, or how long have you stayed in the town; The last is interpersonal relations, or what kind of people did you have close contact with."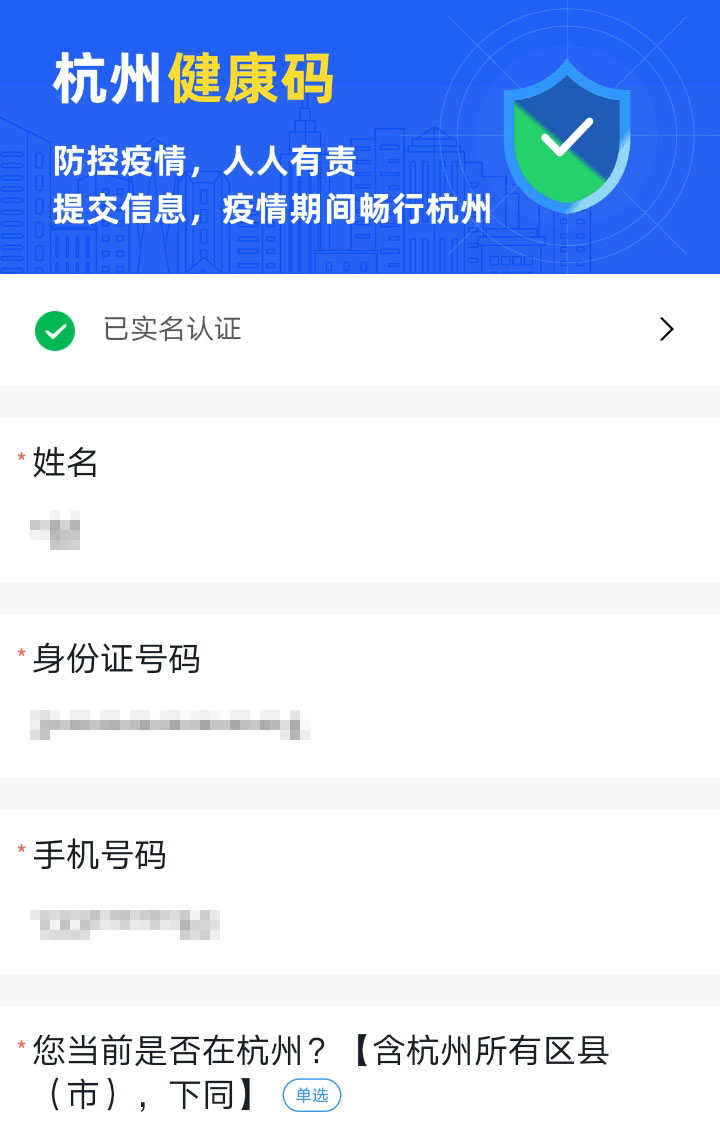 The application form
The city government said lying in the application form, or the daily health check will result in an instant red, and more punitive measures will be enforced.
A total of 16 people has been found lying, and the government has promised to enforce the punishment after details are investigated. In the announcement on Weibo, the surnames and last four digits of ID numbers of the lying residents were revealed on Wednesday.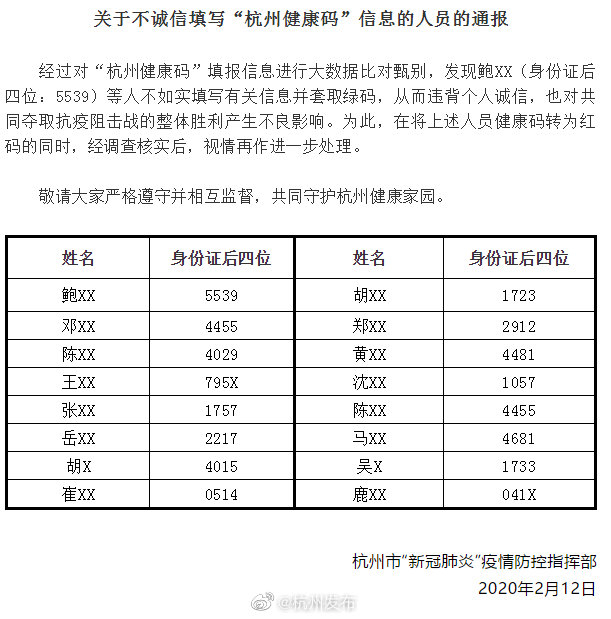 Picture from Hangzhou City Government
Hangzhou brands itself as one of the most digitalized cities in China with Alibaba's headquarters in the city.
"We created this system based on our unique advancement of digitalized service," Zhang told CCTV.
Zhang speaks on live TV about the passes. /Screenshot from CCTV
As China slowly resumes normal order, about five million people will travel back to the city for work after the extended Spring Festival. Total residents in the city were estimated to be around 16 million.
As of 11:40 BJT on Thursday, a total of 162 novel coronavirus infections have been confirmed in Hangzhou, none of which died of the virus, and 63 have recovered.
(ASIA PACIFIC DAILY)