Every weekend, Asia Pacific Daily will provide you with a run-down of the latest hot news.
This week, the following hot news you should know:
---
Top 1 | China's top political advisory body opposes U.S. bill on Hong Kong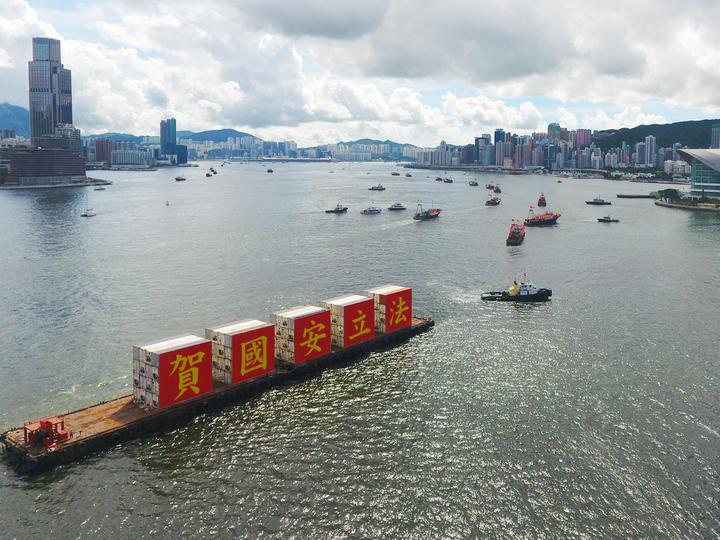 The Foreign Affairs Committee of the Chinese People's Political Consultative Conference (CPPCC) National Committee Thursday strongly condemned and resolutely opposed the passage of the so-called "Hong Kong Autonomy Act" by the U.S. Congress.
The U.S. move gravely interferes in China's internal affairs, and grossly tramples on international law and basic norms governing international relations, the foreign affairs committee said in a statement.
National security is a basic precondition for the existence and development of a nation and it concerns the nation's core interests, the statement stressed.
"No country in the world would ever turn a blind eye to acts and activities severely undermining its national security," said the statement.
The Law of the People's Republic of China on Safeguarding National Security in the Hong Kong Special Administrative Region has won firm support from all Chinese people including Hong Kong compatriots, read the statement.
The U.S. move is not about democracy or freedom of Hong Kong residents, but about containing China's development, said the statement, underlining that the plot of the anti-China forces in the United States will never succeed.
---
Top 2 | Election Commission: Russian Constitutional Changes Approved by 77.92% as 100% of Ballots Counted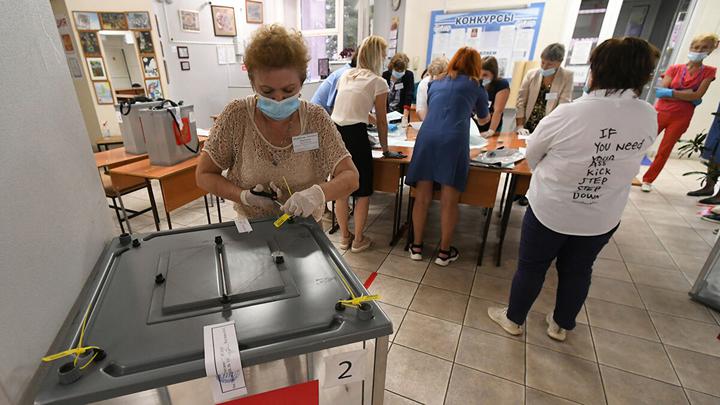 The all-Russian vote was originally scheduled for 22 April 22, but was then postponed to 1 July due to the COVID-19 outbreak.
A total of 77.92 percent of Russians have backed amendments to the country's constitution, and 21.27 percent have voted against them, the Central Election Commission (CEC) said on Thursday, after 100 percent of the ballots were processed.
"There is no doubt that it is legitimate, but this will be officially confirmed at a CEC session that will take place very soon," Russian Central Election Commission (CEC) head Ella Pamfilova said on Thursday.
Pamfilova revealed on Wednesday that, according to the preliminary data, almost 65 percent of Russian citizens cast their ballots in the vote on constitutional amendments.
The CEC chairwoman noted that the extremely low number of violations were detected in the course of the vote, adding that the online format of voting that was available in Moscow and the Nizhny Novogorod Region proved to be popular among their residents.
Pamfilova also said that Russia's CEC would take all necessary measures to crack down double voting attempts.
The turnout includes the votes cast from June 25 until polls close at 8:00 p.m. local time.
---
Top 3 | India, Pakistan Exchange Lists of Civilian Prisoners as Part of 2008 Agreement, New Delhi Says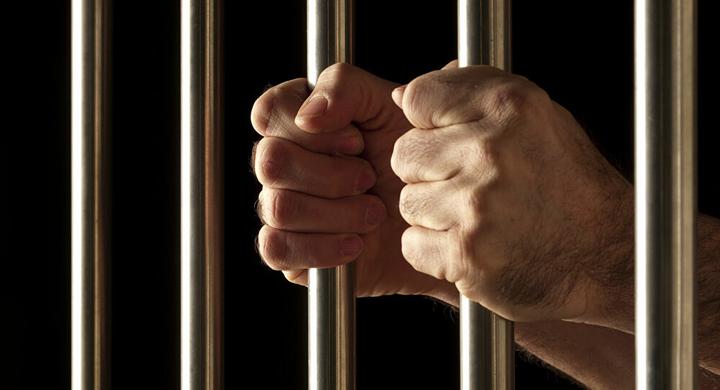 India and Pakistan have exchanged the lists of civilian prisoners and fishermen in their custody under the bilateral agreement on providing consular access to each others' prisoners, the Indian Ministry of External Affairs said in a press release on Wednesday.
"India and Pakistan today exchanged, through diplomatic channels simultaneously at New Delhi and Islamabad, the lists of civilian prisoners and fishermen in their custody. This is in keeping with the provisions of the 2008 Agreement under which such lists are exchanged every year on 1st January and 1st July," the press release said.
According to the press release, New Delhi handed over a list of 265 Pakistani civilian prisoners and 97 fishermen in its custody to Islamabad, which, in its turn, shared a list of 54 civilian prisoners and 270 fishermen in its custody, "who are Indians or believed-to-be Indians."
"The Government has called for early release and repatriation of civilian prisoners, missing Indian defence personnel and fishermen, along with their boats, from Pakistan's custody. In this context, Pakistan was asked to expedite the release and repatriation of 7 Indian civilian prisoners and 106 Indian fishermen to India whose nationality has been confirmed and conveyed to Pakistan. In addition, Pakistan has been asked to provide immediate consular access to Indian Fishermen and 18 believed-to-be Indian civilian prisoners who are in Pakistan's custody," the press release added.
---
Top 4 | Pentagon Says No Proof of Russia's Alleged 'Deal' With Taliban as New Details Emerge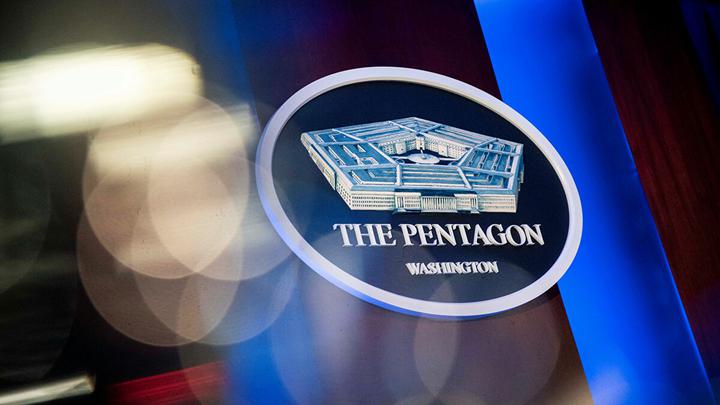 According to The New York Times, the US intelligence community concluded that Russia may have offered bounties to Afghan militants for killing US troops deployed to the Central Asian country. Both Russia and the Taliban have denied the accusations. The White House also stated the reports are not verified.
The US Department of Defence has no evidence to back up allegations about collusion between Russia and the Taliban, according to Pentagon spokesman Jonathan Hoffman.
"The Department of Defense continues to evaluate intelligence that Russian GRU operatives were engaged in malign activity against the United States and coalition forces in Afghanistan," Hoffman said in a statement.
"To date, the DoD has no corroborating evidence to validate the recent allegations found in open-source reports. Regardless, we always take the safety and security of our forces in Afghanistan — and around the world — most seriously and therefore continuously adopt measures to prevent harm from potential threats."
---
Top 5 | Iran says to sue U.S. president, officials for assassination of Soleimani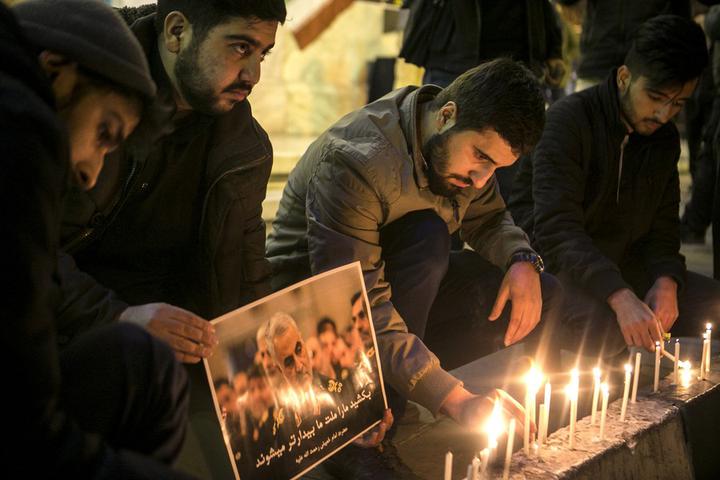 Iran has filed a case with the Interpol to arrest a number of U.S. political and military officials "who were involved in the assassination" of Iranian General Qassem Soleimani in January, Tehran Prosecutor General Ali Qasi Mehr said on Monday.
Qasi Mehr said that the list of 36 U.S. individuals, including President Donald Trump, has been availed to the Interpol.
These people have been accused of murder and terrorist acts against the Iranian senior commander, he was quoted as saying.
A U.S. airstrike on January 3 killed Soleimani, former commander of the Quds Force of Iran's Islamic Revolution Guards Corps, along with an Iraqi militia commander, near Baghdad International Airport.
---
Top 6 | America's relationship with Germany may never be the same again, Berlin warns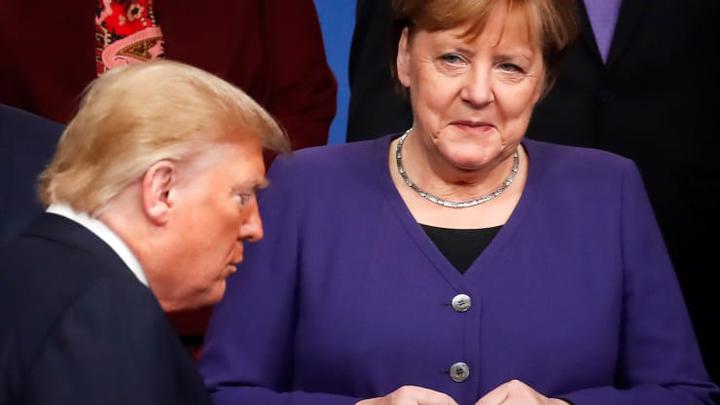 Diplomatic ties between Washington and Berlin have declined markedly in recent years and Germany's foreign minister has appeared to warn that relations between the two countries may never be the same again.
In the biggest signal yet of how strained relations have become, Heiko Maas said this weekend that the alliance with the U.S. — which is important in terms of economics, defense and security — might not recover even if President Donald Trump's rival for the White House, Democrat Joe Biden, won the forthcoming election.
"Everyone who thinks everything in the trans-Atlantic partnership will be as it once was with a Democratic president underestimates the structural changes," Maas told German press agency DPA Sunday, Deutsche Welle reported.
"The trans-Atlantic relations are extraordinarily important, they remain important, and we are working to ensure they have a future," Maas said."But with the way they are now, they are no longer fulfilling the demands both sides have for them."
Arguably the Western world's most influential economies and political blocs, the U.S. and Germany have seen their relationship deteriorate during Trump's time in office.
Defense spending, a brewing trade war between the U.S. and Europe and the threat of U.S. tariffs on German car exports are all bones of contention, as well as the mega gas pipeline Nord Stream 2 (a German-Russian project) and, most recently, the Group of Seven (G-7) alliance and the U.S.′ decision to withdraw troops from Germany.
---
Top 7 | Trump denies briefing on reported bounties against US troops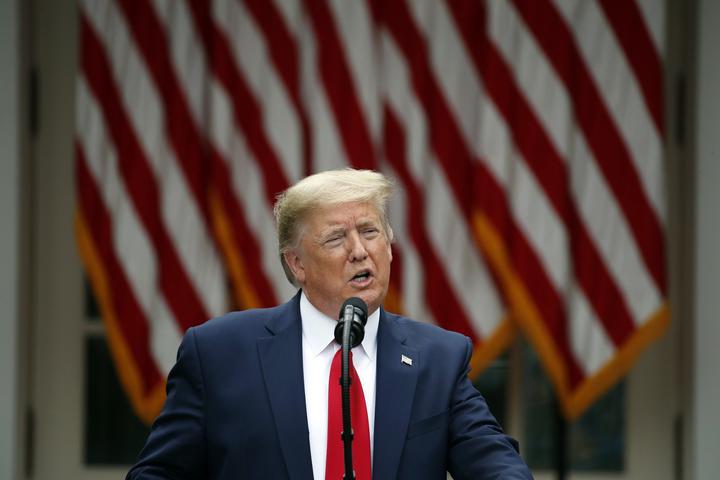 President Donald Trump on Sunday denied that he had been briefed on reported U.S. intelligence that a Russian military intelligence unit secretly offered bounties to Taliban-linked militants for killing American troops in Afghanistan, and he appeared to minimize the allegations against Moscow.
American intelligence officials concluded months ago that Russian officials offered rewards for successful attacks on American service-members last year, at a time when the U.S. and Taliban were holding talks to end the long-running war, according to The New York Times.
Trump, in a Sunday morning tweet, said "Nobody briefed or told me" or Vice President Mike Pence or chief of staff Mark Meadows about "the so-called attacks on our troops in Afghanistan by Russians."
"Everybody is denying it & there have not been many attacks on us," he said.
The White House had issued a statement Saturday denying that Trump or Pence had been briefed on such intelligence. "This does not speak to the merit of the alleged intelligence but to the inaccuracy of the New York Times story erroneously suggesting that President Trump was briefed on this matter," press secretary Kayleigh McEnany said.
---
Top 8 | Japan objects to Trump's plan to add South Korea to G7: Kyodo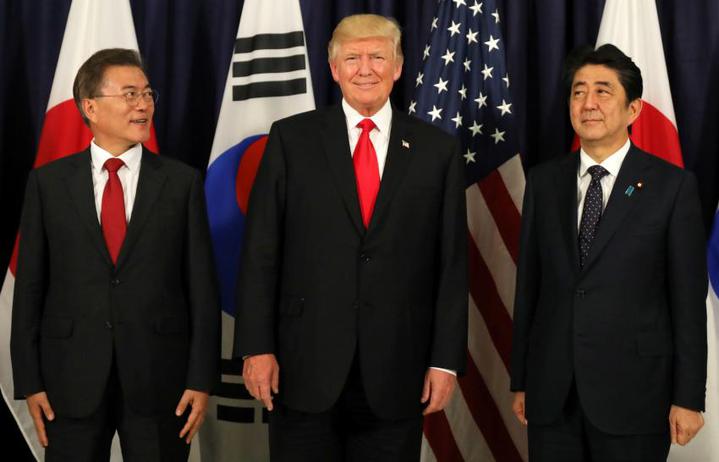 Japan has conveyed to the United States its objection to President Donald Trump's idea of adding South Korea to the Group of Seven summit, Japan's Kyodo News reported Sunday citing diplomatic sources.
In late May, Trump said he would postpone the G7 summit until at least September and expand the list of invitees to include Australia, Russia, South Korea and India.
Kyodo reported that Japan conveyed the objection immediately after Trump raised the prospect, saying that South Korea is not "in lockstep with G7 members on China and North Korea (Democratic People's Republic of Korea) issues."
According to the sources, the Japanese government has refrained from publicly expressing its opposition to South Korea's participation, thinking that the G7 expansion proposal may be just "a thought" of Trump that could fizzle out.
The G7 groups the United States, Britain, France, Japan, Germany, Italy and Canada, and the European Union also attends.
Japan's top government spokesman Yoshihide Suga said at a press conference on June 1 that the G7 is an "important framework" for coordination in tackling global challenges.
---
Top 9 | EU narrows down border list, US unlikely to make the cut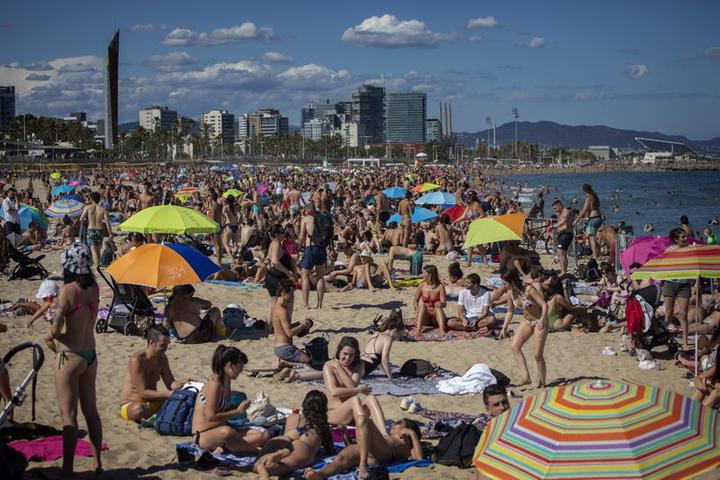 European Union envoys are close to finalizing a list of countries whose citizens will be allowed to enter Europe again, possibly from late next week, EU diplomats confirmed Saturday. Americans are almost certain to be excluded in the short term due to the number of U.S. coronavirus cases.
The envoys were expected to have narrowed down later Saturday the exact criteria for countries to make the list, which include the way the spread of the virus is being managed. Another key condition is whether the country has a ban on citizens from European nations.
The number of cases in the United States has surged over the past week, with an all-time high of 45,300 confirmed new daily infections just reached. President Donald Trump also suspended the entry of all people from Europe's ID check-free travel zone in a decree in March.
The EU diplomats confirmed that an official agreement on the criteria — likely to include a limit on the infection rate per 100,000 citizens — is expected late on Monday or early Tuesday. The diplomats spoke on condition of anonymity because the procedure is ongoing and politically very sensitive.
---
Top 10 | WHO-led coalition needs $31.3 bln to fight COVID-19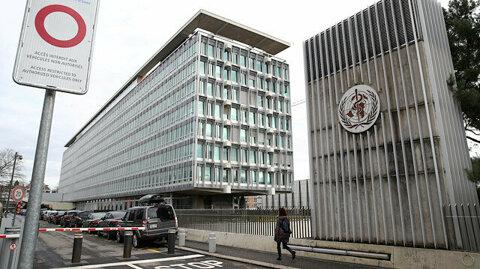 The World Health Organization (WHO)-led coalition fighting the coronavirus needs 31.3 billion U.S. dollars over the next 12 months to develop and roll out tests, treatments and vaccines, it said on Friday.
Today, 3.4 billion U.S. dollars had been collected, leaving a funding gap of 27.9 billion U.S. dollars, of which 13.7 billion was "urgently needed".
The WHO initiative aims to scale up delivery of 500 million tests and 245 million courses of treatments to low- and middle-income countries by mid-2021, as well as two billion vaccines doses, including one billion to be bought by low- and middle-income countries, by the end of 2021, it said in a statement.
The WHO is working with a large coalition of drug-development, funding and distribution organizations under what it is calling the ACT-Accelerator Hub.
In an update on the ACT-Accelerator initiative, launched in April to speed up R&D for the new disease, the WHO and global health groups said the coronavirus pandemic is still threatening millions of lives and scores of economies.
---
(ASIA PACIFIC DAILY)