Every weekend, Asia Pacific Daily will provide you with a run-down of the latest hot news.
This week, the following hot news you should know:
---
Top 1 | Senate filibuster test over Asian-American hate crime bill
The Senate is poised to start debate on legislation confronting the rise of potential hate crimes against Asian Americans, a growing problem during the coronavirus crisis that will also test whether the chamber can push past partisanship on an issue important to many constituents.
Typically, the Democratic-sponsored COVID-19 Hate Crimes Act might quickly face a filibuster, opposed by Republicans who prefer a different approach. But under the Senate leaders' agreement struck at the start of the year, Republicans and Democrats pledged to try to at least try to debate bills to see if they could reach agreement through the legislative process.
Ahead of Wednesday's initial votes, several leaders of the Asian American and Pacific Islander community in Congress gave personal and heart-wrenching stories of the racism they and their constituents have faced, incidents on the rise during the virus outbreak.
---
Top 2 | Japan to start releasing Fukushima water into sea in 2 years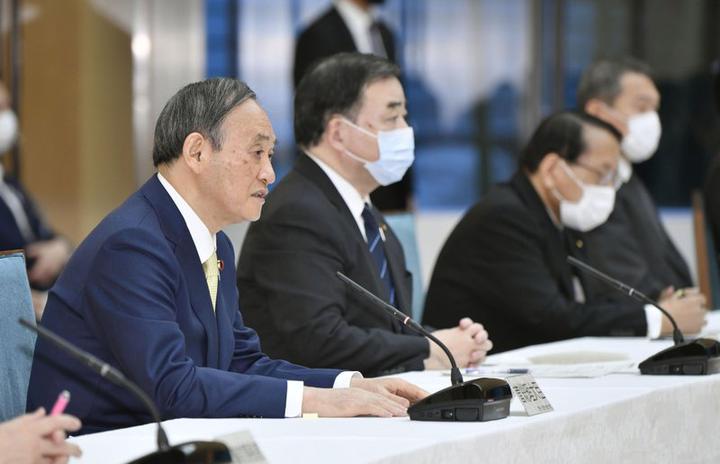 Japan's government decided Tuesday to start releasing treated radioactive water from the wrecked Fukushima nuclear plant into the Pacific Ocean in two years — an option fiercely opposed by fishermen, residents and Japan's neighbors.
The decision, long speculated but delayed for years due to safety concerns and protests, came at a meeting of Cabinet ministers who endorsed the ocean release as the best option.
The accumulating water has been stored in tanks at the Fukushima Daiichi plant since 2011, when a massive earthquake and tsunami damaged its reactors and their cooling water became contaminated and began leaking. The plant's storage capacity will be full late next year.
---
Top 3 | Denmark Becomes First in Europe to Strip Syrian Refugees of Residence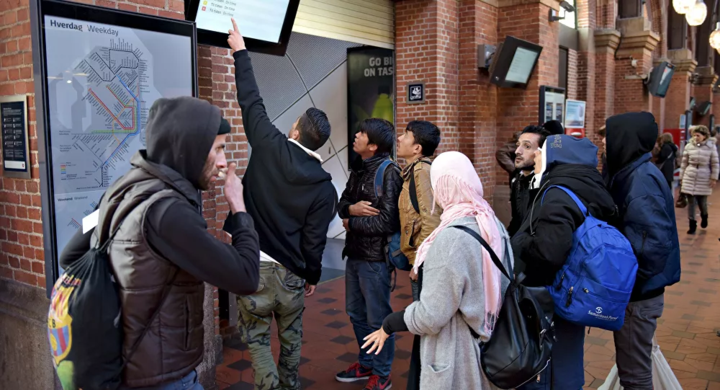 Denmark has become the first European country to deny residence permits to Syrian refugees.
In recent weeks, 94 Syrians were informed that they will have their residence permits revoked in Denmark. Many more are expected to receive the same message in the future.
"There is still civil war in many places in Syria, but there are parts of the country where the situation is different," Danish Foreign Minister Jeppe Kofod told the newspaper Politiken.
---
Top 4 | EU proposes six-month tariff freeze with United States - Der Spiegel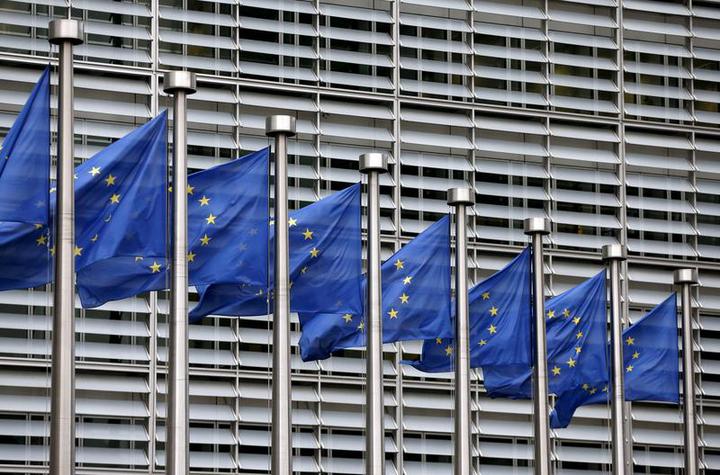 The European Union has suggested that it and the United States suspend tariffs imposed on billions of dollars of imports for six months, EU trade chief Valdis Dombrovskis was quoted as telling Germany's Der Spiegel on Saturday.
That would go beyond a four-month suspension agreed last month, and send a signal that Brussels is seeking compromise in a 16-year-old dispute over aircraft subsidies.
"We have proposed suspending all mutual tariffs for six months in order to reach a negotiated solution," Dombrovskis told the news magazine.
---
Top 5 | Iran Says 60% Enrichment is Answer to Israel's 'Nuclear Terrorism'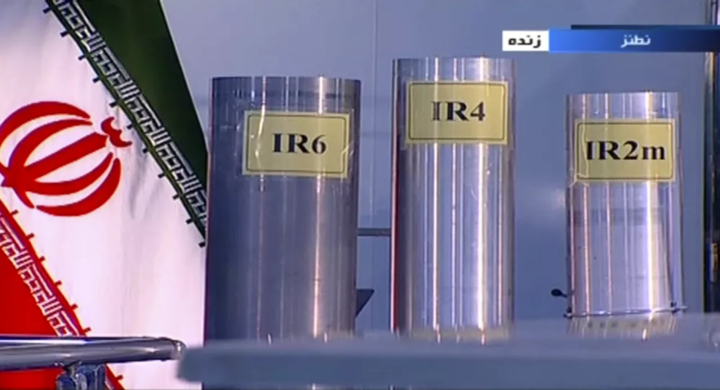 Iranian President Hassan Rouhani said on Wednesday that raising its uranium enrichment levels to 60% was a response to Israel's "nuclear terrorism", as quoted by AFP.
"What you did was nuclear terrorism. What we do is legal," Iran's president reportedly said during a Cabinet meeting. His comments were broadcast on TV.
According to Rouhani, there are those who tried to "empty" Iran's hands during the talks in Vienna in regards to the 2015 Joint Comprehensive Plan of Action (JCPOA), but the country's "hands are full".
---
Top 6 | LegCo hears 1st, 2nd readings of HKSAR electoral reform bill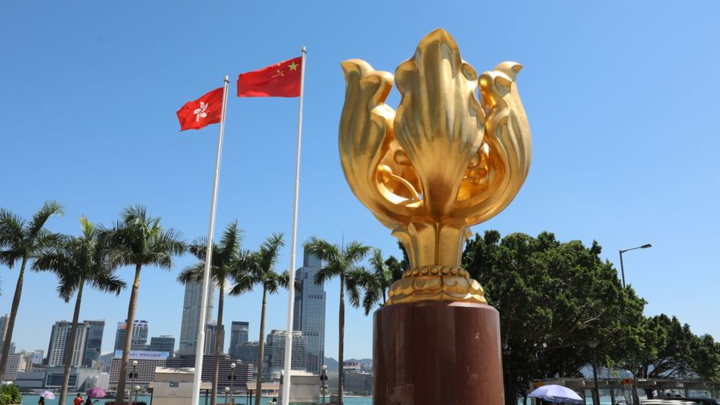 An amendment bill on improving the Hong Kong Special Administrative Region (HKSAR)'s electoral system was introduced to the Legislative Council (LegCo) on Wednesday for the first and second readings.
The executive council on Tuesday approved the local electoral amendment bill.
Three important elections are lined up for the coming 12 months, with the exact dates already settled. The election for the HKSAR's Election Committee has been set for September 19. The election for LegCo will take place three months later on December 19, and the election for the chief executive will be on March 27, 2022, the HKSAR government said.
---
Top 7 | India hits 100 million vaccinations as Covid-19 cases surge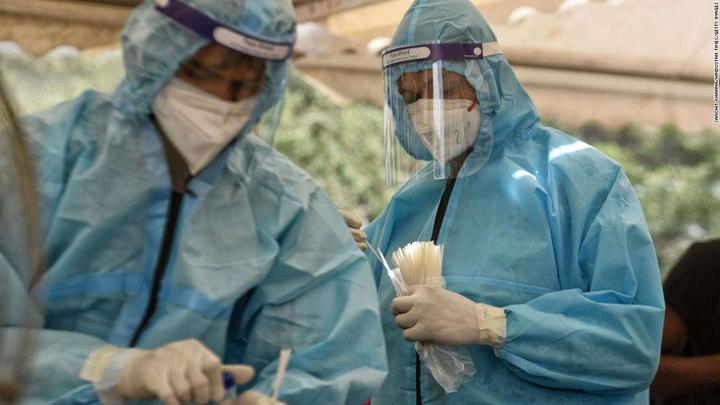 India has been gripped by a life or death race against Covid-19, as the country of nearly 1.4 billion people rolls out one of the fastest vaccination drives in the world while recording all-time high tallies of infections.
The country reported a record-high daily total of almost 153,000 coronavirus cases Sunday with 839 new deaths, according to health ministry figures. India's total caseload stands at more than 13.5 million -- second only to the United States and Brazil -- including nearly 170,000 fatalities.
On the same day, vaccinations topped 100 million, with India being the fastest country globally to reach that milestone, reaching the figure in just 85 days, said the health ministry.
---
Top 8 | Western Australia braces for 'worst case scenario' as cyclone Seroja nears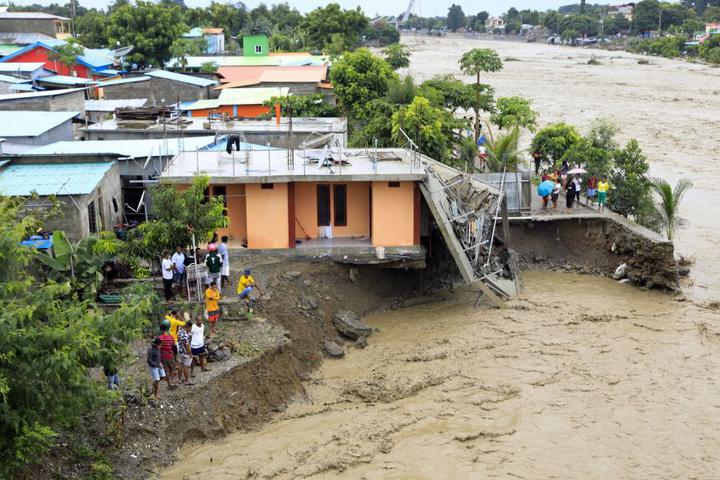 Authorities in Western Australia were urging residents of its Mid West coast to find safe shelter or leave on Saturday as cyclone Seroja barrelled towards a coastal region that is usually too far south to fall in the path of cyclones.
Residents in Western Australia's Mid West and Gascoyne regions are being urged to finalise their emergency plans, as the cyclone is expected to intensify to a category three overnight, battering a region where buildings are not made to withstand cyclonic winds.
"This is a very serious situation. The potential for widespread devastation is high," state Emergency Services Minister Fran Logan said on the Australian Broadcasting Corporation (ABC).
---
Top 9 | Cambodian PM threatens quarantine-breakers with jail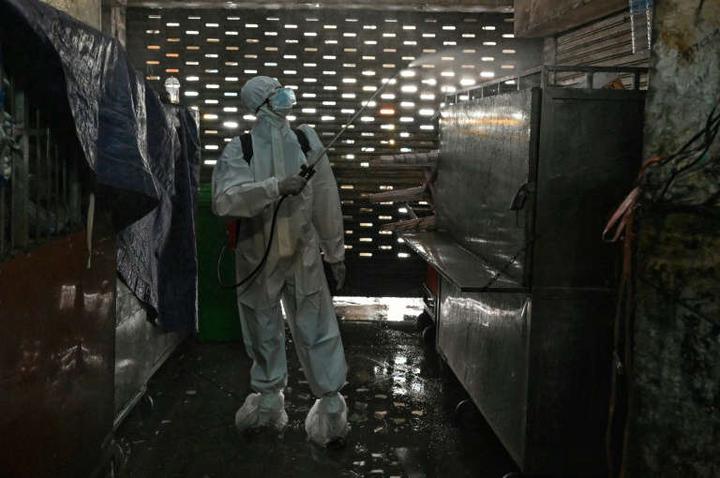 Cambodia's strongman premier Hun Sen threatened quarantine-breakers with jail time Saturday and warned civil servants they could lose their jobs if they go unvaccinated, as the country grapples with a growing coronavirus caseload.
In the past two days Cambodia has registered more than 1,000 infections -- many among garment workers and market vendors -- bringing the country's tally to 4,081 cases and 26 deaths.
Authorities this week banned travel between provinces, imposed a night-time curfew in the capital Phnom Penh and shut down popular tourism sites including the famed Angkor Wat archaeological park.
---
Top 10 | Saudi Crown Prince Urged PM Johnson to Interfere in Newcastle United Takeover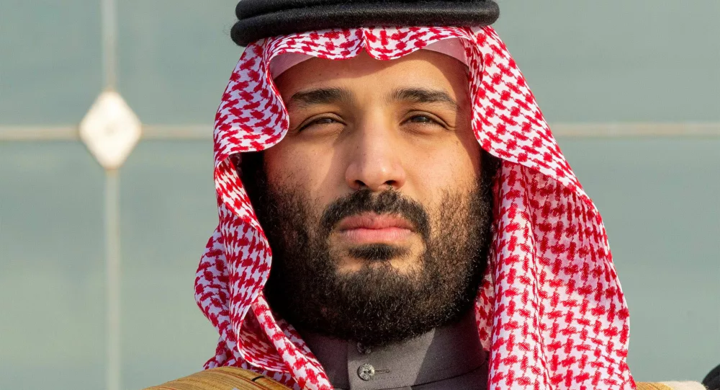 After being directly lobbied by Saudi Arabia's crown prince Mohammed Bin Salman, the UK prime minister Boris Johnson interfered in a Saudi attempt to purchase a top English football team, The Daily Mail reported on Wednesday.
According to the report, last year Mohammed Bin Salman asked BoJo in a letter to "correct and reconsider" a "wrong" decision made by the Premier League, which is accused of blocking a £300 million takeover of Newcastle United. The crown prince reportedly warned the prime minister that unless the situation was reversed, UK-Saudi ties would suffer.
"We expect the English Premier League to reconsider and correct its wrong conclusion," he said.
(ASIA PACIFIC DAILY)