On November 19, 2020, all New York City students bid farewell to schools as the second wave of COVID-19 cases approached. No more yellow school buses running on the street, no more face-to-face interactions with teachers and people around, the city with the largest number of students in the country seems to be missing its vibrant energy of youth.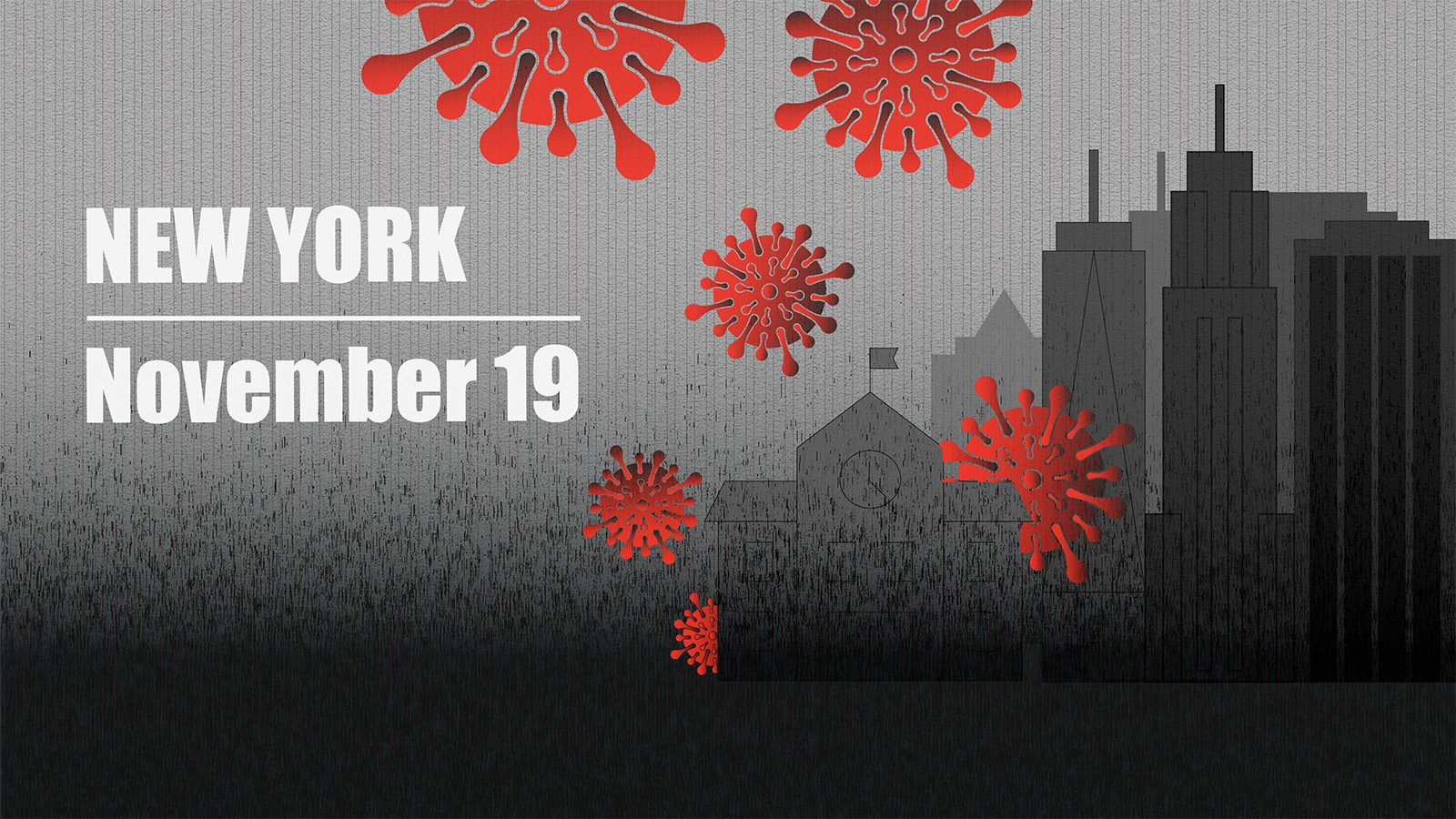 NYC is not alone. In past months, most schools across the U.S. have replaced in-person teaching with online learning. While many students have adapted, there are a large number from minority families in the U.S. who are unable to access the internet or digital devices and are therefore being left behind.
The Pulse Survey from the U.S. Census Bureau indicates that only 60.9 percent of Black families and 63.6 percent of Hispanic families have internet available at all times for educational purposes, whereas 78.9 percent of white households have constant access.
The underlying reason is the financial strain on minority families, who often have lower earnings. In 2019, Hispanic and Black homes comprised 49.2 percent of total low-income households, making them the least advantaged racial groups in terms of socioeconomic status.
The COVID-19 pandemic has made that situation even worse. It has contributed to job losses among 57.3 percent of Black families and 56.8 percent of Hispanic families. Another wave of layoffs could follow as a surge in cases may lead to more business closures, and 38.4 percent of Hispanic households have foreseen at least one family member being unemployed, almost two times the rate of white homes.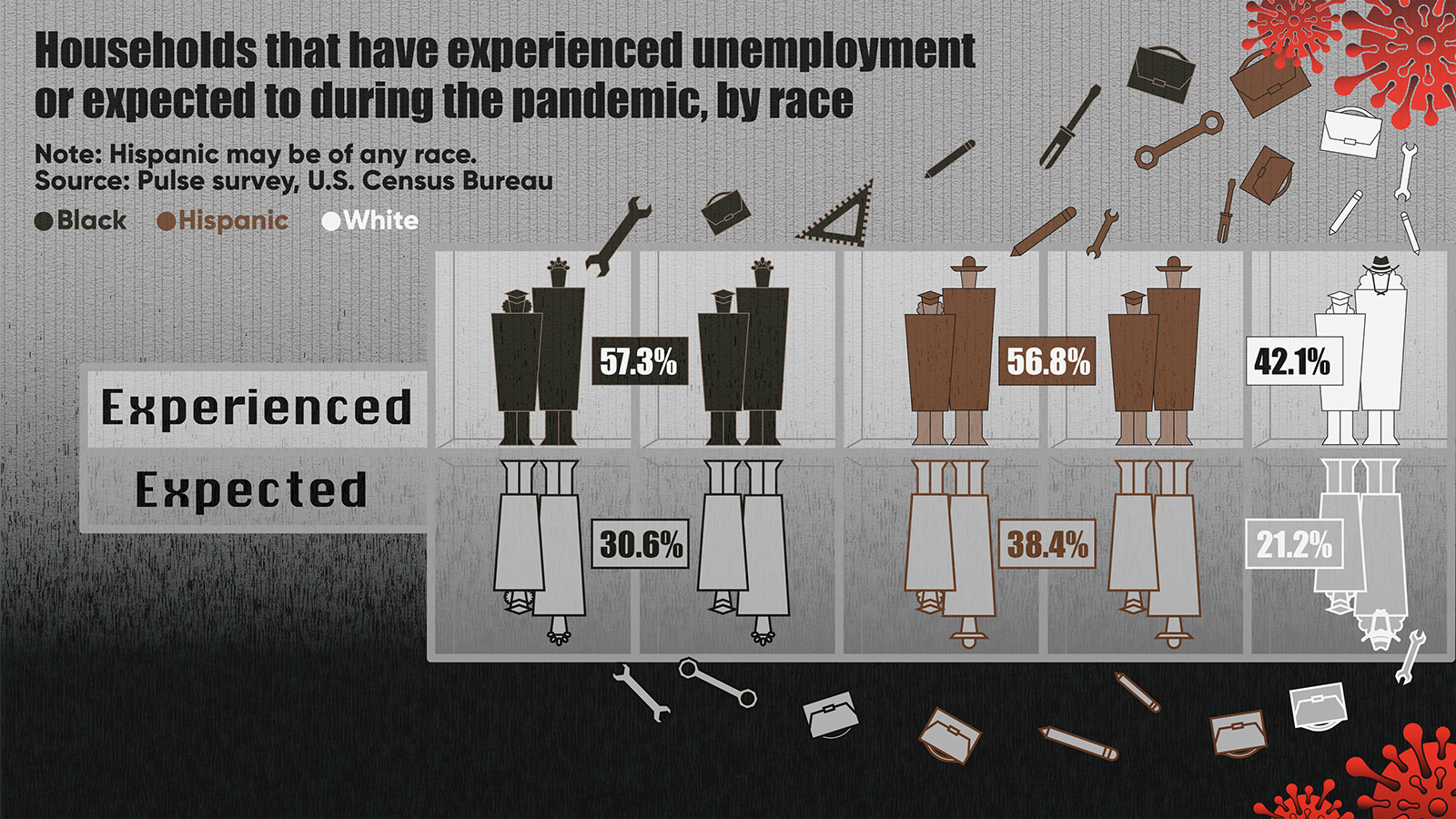 Besides digital access, low-income Hispanic and Black students may also have poorer learning outcomes due to factors that downgrade the education quality, including unstable internet connections, lack of study spaces, and insufficient quiet time.
Lower-quality education translates to greater learning loss. McKinsey reports that only 14 percent of low-income Black students received average and above-average online education, the lowest of all races, and 40 percent had none, the highest among all.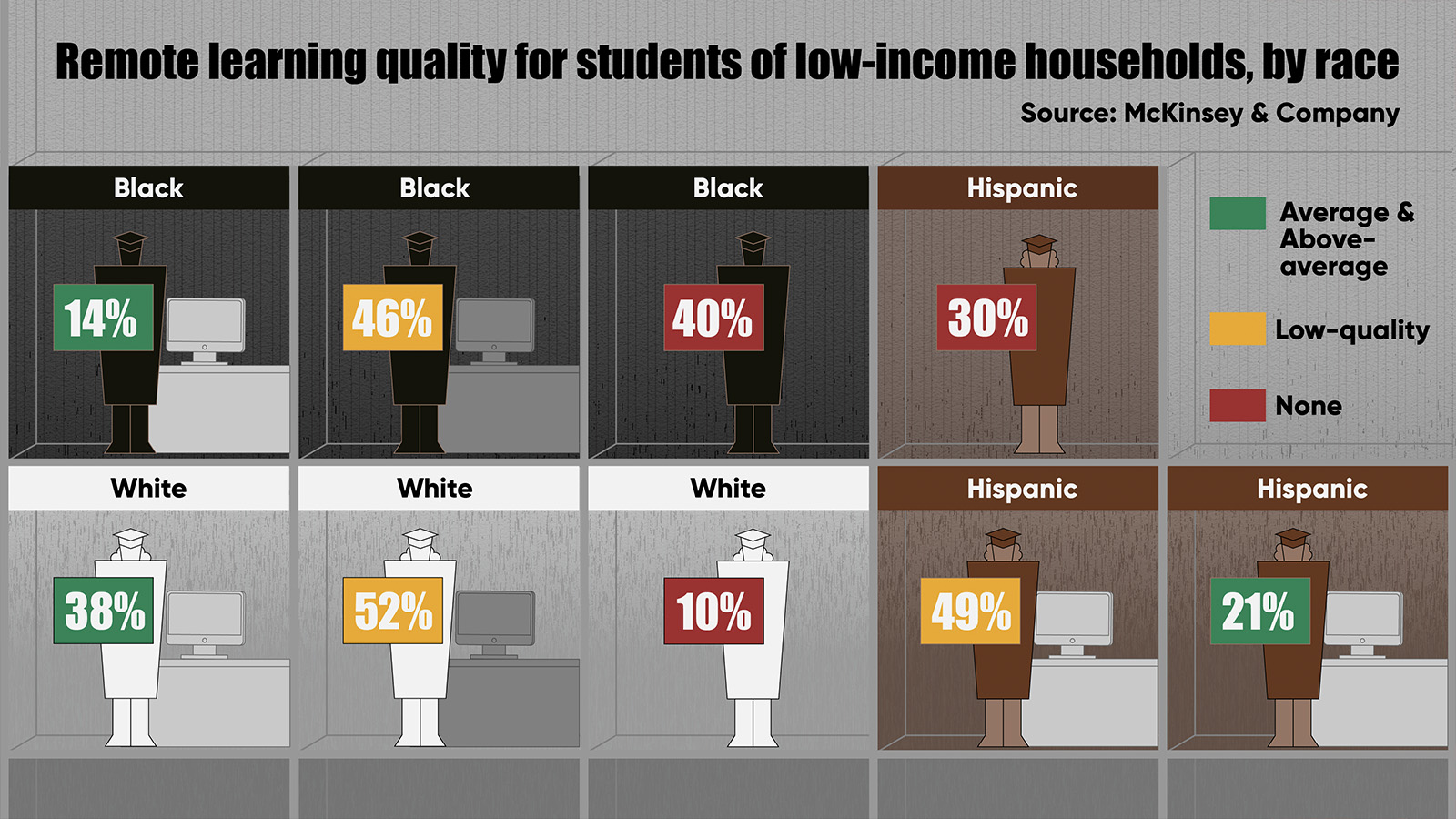 When studying at home without a teacher's supervision, students may need parents' help. In a national educator's survey conducted online in May, among instructors who teach classes with more than two-thirds of low-income students, 39 percent said that students' class participation and engagement was worse in virtual classrooms than physical ones. Also, 30 percent noted that only a few students have guardians or family members to assist with learning as needed.
Potential solutions, such as hiring a tutor, are out of reach for most families. And for low-income parents, finding time to teach their children by themselves may be too difficult a task.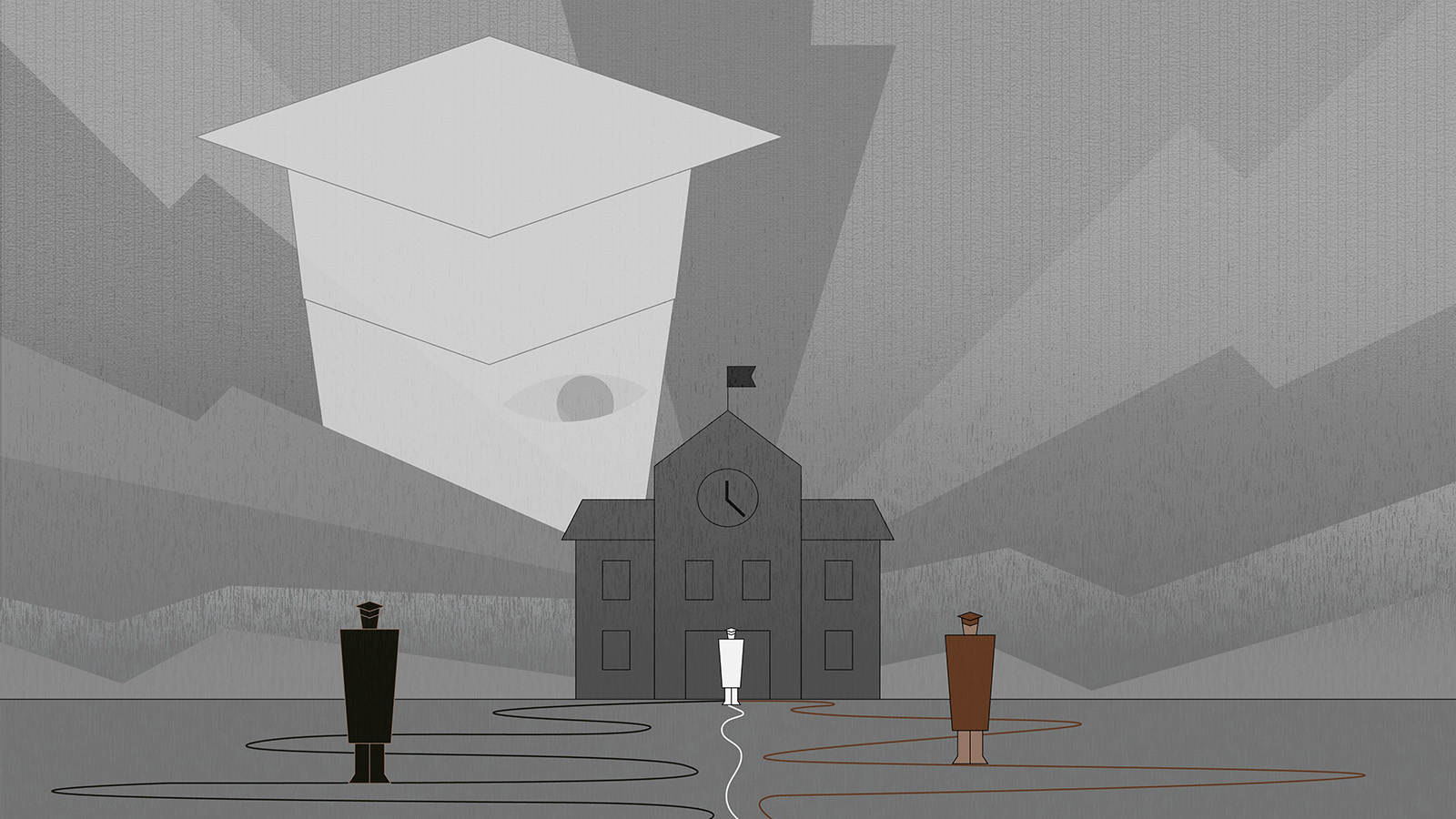 No one can guarantee when it will be the time to transition back to regular school settings. But as underprivileged students continue to struggle with the online education system, it is predictable that once they return safely to schools, the starting line will be repainted, and some students of color will have to wait at the end of the queue again.
(CGTN)