Every weekend, Asia Pacific Daily will provide you with a run-down of the latest hot news.
This week, the following hot news you should know:
---
Top 1 | Johnson & Johnson's one-shot Covid vaccine effective, FDA review says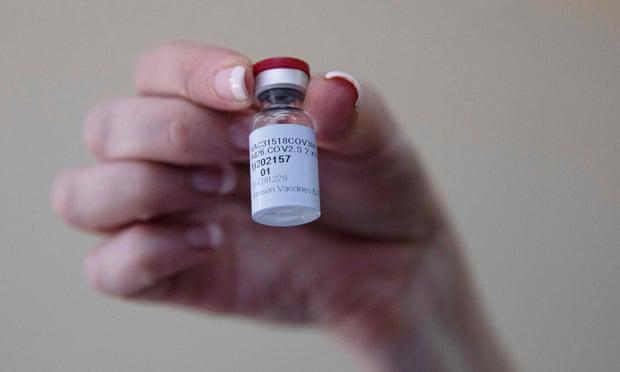 Johnson & Johnson's one-shot coronavirus vaccine appeared safe and effective in trials, US Food and Drug Administration (FDA) staff said in documents published on Wednesday, paving the way for emergency authorization in the US.
An advisory panel of independent experts will meet on Friday to decide whether to recommend the vaccine be authorized. While the FDA is not bound to follow the advice of its experts, the agency did so when authorizing the Pfizer and Moderna vaccines late last year.
The vaccine was effective in reducing the risk of Covid-19 and preventing PCR test-confirmed Covid-19 at least 14 days after vaccination, the FDA said in its briefing documents.
---
Top 2 | Garland expected to face tough questions during confirmation hearing to be Biden's attorney general
Judge Merrick Garland, President Joe Biden's nominee for attorney general, is expected to face questions Monday about how he would navigate some daunting challenges, including investigations of Biden's son and the actions of former President Donald Trump and his close advisers.
During a confirmation hearing before the Senate Judiciary Committee, Garland is likely to stress protecting the independence of the Justice Department from White House political interference in investigations after Trump's attorney general, William Barr, was frequently accused by federal judges and others of putting Trump's interests ahead of the department's.
When his nomination was announced last month, Garland said he would strive to make sure that "like cases are treated alike, that there not be one rule for Democrats and another for Republicans, one rule for friends, the other for foes."
---
Top 3 | Boeing 777s grounded around world after Denver engine failure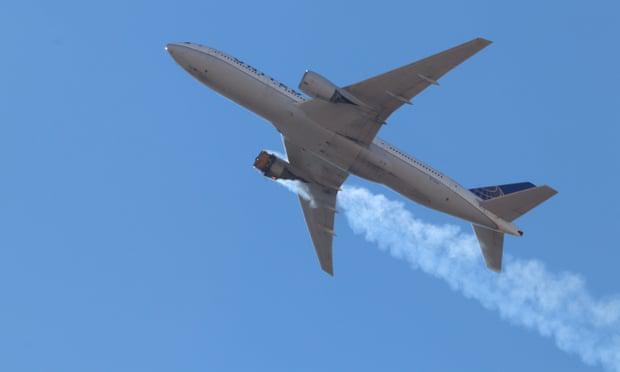 Boeing has recommended grounding more than 120 of its 777 jets worldwide following a catastrophic engine failure on a United Airlines plane in Denver.
The company said on Sunday night that airlines using the same type of engine that scattered debris across Denver before making an emergency landing should suspend operations until inspections could be carried out.
Flight 328 was flying from Denver International Airport to Honolulu with 231 passengers and 10 crew on board on Saturday when one engine failed shortly after take-off. Police in Broomfield, Colorado posted photos of pieces of debris from the plane near houses and other buildings. There were no reports of any injuries on the ground or among the passengers.
---
Top 4 | Britain May Declare 'Water Wars' Against EU in Tit-for-Tat Over Brussels' Ban on UK Shellfish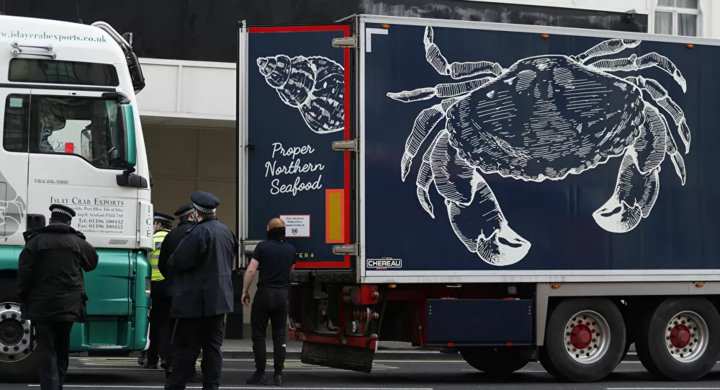 Last week, a senior UK government minister suggested that by introducing a permanent ban on imports of live British shellfish, the EU is seeking to punish Britain "for daring to become a nation-state" following Brexit.
The British government may restrict the import of European bottled mineral water into the country in retaliation for the EU's refusal to end its blockade on UK shellfish, The Telegraph cited unnamed sources as saying on Sunday.
The sources claimed ministers are considering tit-for-tat measures that include proposals dubbed "Water Wars" stipulating the UK ending a spate of "continuity arrangements" that London earlier concluded with Brussels.
---
Top 5 | WHO chief calls on Tanzania to combat Covid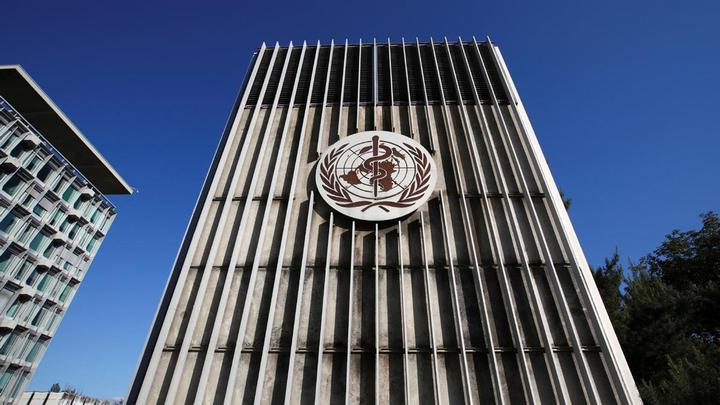 The head of the World Health Organization on Sunday appealed to Tanzania to take "robust action" to combat Covid-19 in the country, where the president has long played down the virus.
President John Magufuli has claimed coronavirus has been has fended off by prayer in Tanzania, and refused to take measures to curb its spread.
And Magufuli on Friday appeared to admit the coronavirus was circulating in his country after months of denial.
---
Top 6 | Egypt sees 2 pc rise in manufacturing, extractive index in Dec 2020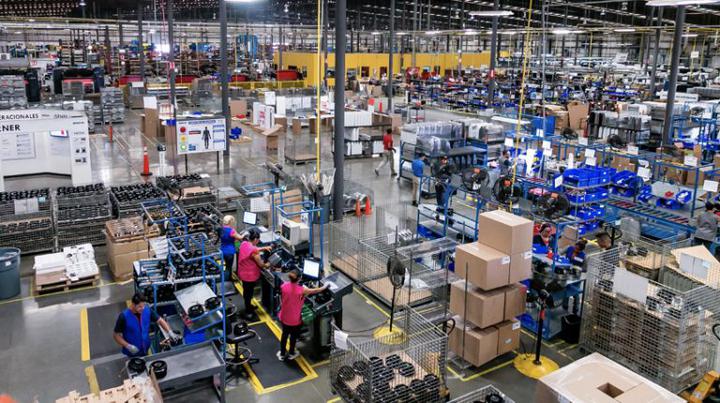 The Central Agency for Public Mobilization and Statistics (CAPMAS) has issued the primary data for manufacturing and extractive industries of production index for December 2020.
CAPMAS has used the updated index methodology from the base year 2012/2013 at the level of main industrial activity indices, according to the Industrial Activity Manual (ISIC Rev.4), and by using the monthly price index on the basis of 2012/2013.
Egypt's manufacturing and extractive industries index (excluding crude oil and petroleum products) reached 99.15 during December 2020 (primary data). This compared to the 97.23 recorded during November 2020 (final figures), reflecting an increase by 2.0 percent.
---
Top 7 | Facebook 'refriends' Australia after changes to media laws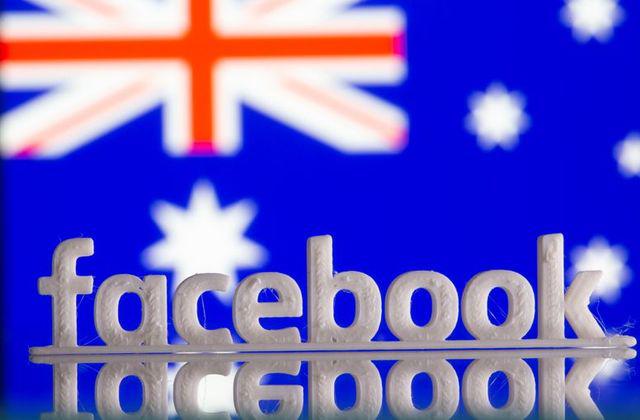 Facebook said on Tuesday it will restore Australian news pages after negotiating changes with the government to a proposed law that forces tech giants to pay for media content displayed on their platforms.
Australia and the social media group have been locked in a standoff for more than a week after the government introduced legislation that challenged Facebook and Alphabet Inc's Google's dominance in the news content market.
Facebook last week blocked Australian users from sharing and viewing news content on its popular social media platform, drawing criticism from publishers and the government.
---
Top 8 | More German state workers to get AstraZeneca jab as doses go begging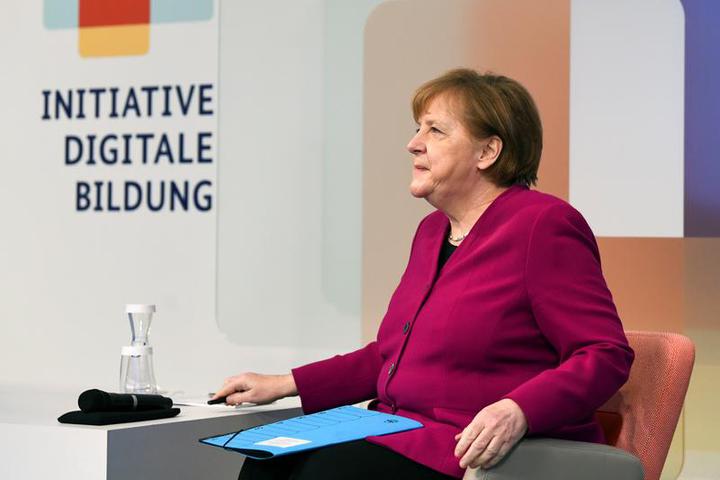 The German government is reworking its strategy to vaccinate the nation against COVID-19 as its campaign, which has faltered due to a lack of supply, also faces public resistance to the shot from AstraZeneca Plc.
As schools and kindergartens start to reopen from a lockdown imposed in November, federal and state health ministers on Monday reworked vaccination rules so that teachers will now get priority access to the AstraZeneca vaccine.
Health Minister Jens Spahn has also requested that the AstraZeneca shot be given to the police force and army, after some health and other frontline workers baulked at receiving it.
---
Top 9 | Biden upends Trump's calculation of who gets federal vaccination help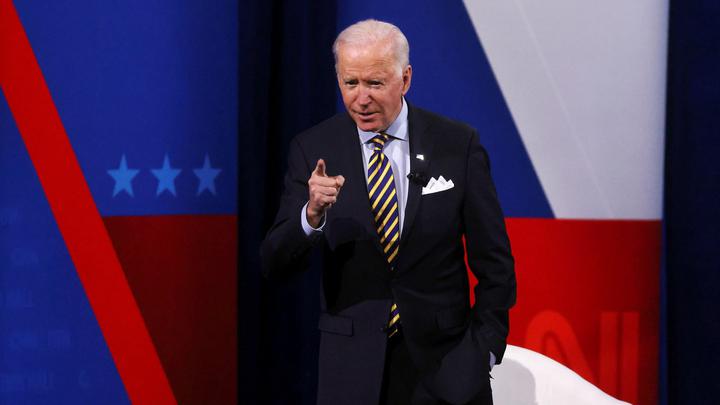 When the Biden White House started looking for sites for four small vaccination centers across New York state, federal agency officials ranked the best spots based on a county-by-county "social vulnerability index" that measures average income, unemployment, race and a dozen other factors.
The data said Chautauqua County, a sparsely populated expanse known primarily for its wine-industry vineyards, was a leading candidate to get vaccine shots to the underserved.
But state officials said no. There were better places than Chautauqua to achieve the White House goal of vaccinating more Black and brown people, they said. They pushed back against the Federal Emergency Management Agency and the Centers for Disease Control and Prevention, which are expanding the federal footprint in the country's race to vaccinate, a Biden administration official familiar with the fight said.
---
Top 10 | Security officials testify Capitol rioters 'came prepared for war'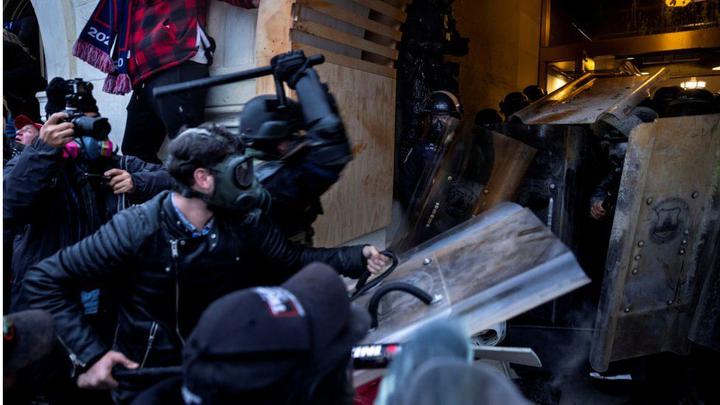 US Capitol security officials who were ousted in the wake of the 6 January attack on Congress have blamed intelligence failures for the breach.
Testifying to a Senate committee, the officials said that the rioters "came prepared for war" with weapons, radios and climbing gear.
Ex-Capitol Police Chief Steven Sund said he had prepared for a protest, not "a military-style coordinated assault".
Four people died after pro-Trump protesters stormed the US Capitol.
Three of the four officials testifying on Tuesday to the Homeland Security and Governmental Affairs Committee resigned in the immediate wake of the attack, in which one Capitol Police officer was killed.
(ASIA PACIFIC DAILY)