In a Paris media briefing, China's ambassador to France, Lu Shaye, opened with a wide-ranging speech before taking questions. A range of subjects was covered, including the longstanding ties between France and China.
"France was the first major Western country to establish relations with China," said the ambassador. "We have a traditional friendship. Our two countries are permanent members of the UN Security Council. So as great powers in the world, we have strategic visions on international relations and international affairs."
Lu noted that vaccines were crucial in the fight against COVID-19. He admitted that China had had its struggles with the outbreak at the start of the year, but said each country has faced different challenges relating to COVID-19.
"COVID-19 is the most serious pandemic our planet has experienced in a century," he said.
"Facing this epidemic, which occurred with great suddenness, China has given priority to saving lives and took the resolute decision to completely suspend economic activities in order to energetically fight against COVID-19."
CGTN Europe asked the ambassador about the coronavirus PPE air-bridge that was set up between China and France at the height of the first peak of the pandemic during lockdown here in the spring. President Macron has since said that France must stand independently without having to rely on other countries.
"There is a lot of discussion here about excessive dependence on China, especially on medical devices and other strategic products," Lu said.
"I think we have to look at this problem in a different way. In the context of globalization, all countries are interdependent, it is inevitable. Nobody can decide alone, it has to be natural. To achieve efficiency, productivity, the countries of the world must apply the division of labor."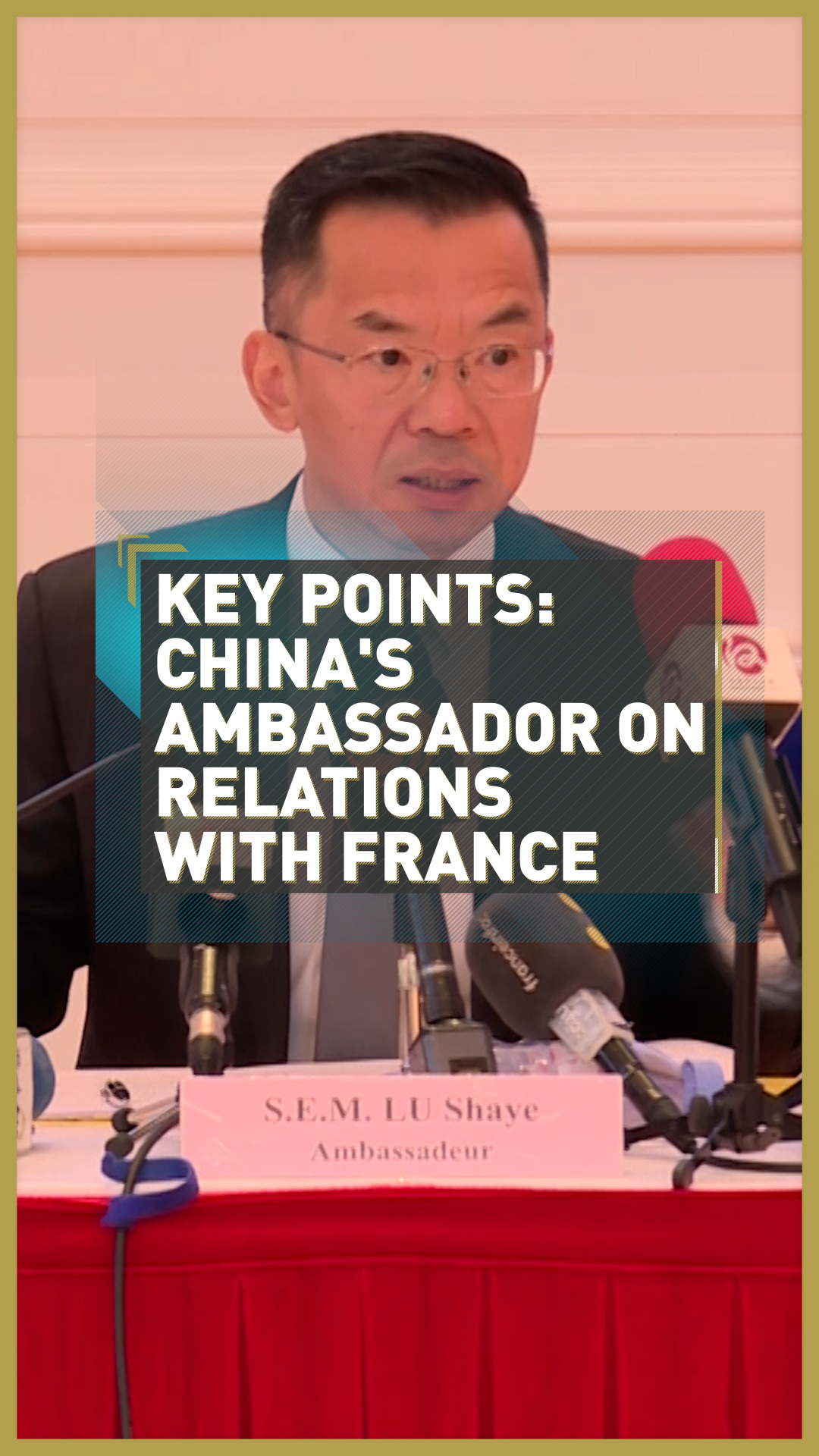 Lu also addressed questions on the situation in Hong Kong, when he reiterated the position of the government in Beijing by saying that nations should not involve themselves in the internal politics of other states.
"Human rights are accepted in all countries including China," he said.
"China includes human rights in the constitution. Human rights, democracy, freedom are essential values of socialism in China. So they are our values as well as your values. But who is the judge? It is not the West, it is certainly not China either. Each country has its own national situations, so we have to measure the state of human rights in each country according to their specific economic, cultural, historical and even ethnic or religious situations."
(CGTN)