By APD writer Melo M. Acuña
MANILA, Feb. 15, (APD) – Health Secretary Francisco T. Duque III said there are no foreign embassies in the Philippines attending to their respective nationals as more people are considered "persons under investigation."
Speaking at a press briefing before midday today at the Presidential Palace, Secretary Duque said if one would look at the list of patients being attended to in the Philippines, one would see Filipinos, Chinese and other nationalities.
This was his reaction to a question whether foreign embassies in Manila have attended to their nationals as the number of persons under investigation continues to increase by the day.
"Filipinos considered persons under investigation (PUIs) who manifested symptoms while aboard a cruise ship in Japan which has remained under quarantine in Yokohama Bay have been referred to hospitals in Japan," Secretary Duque said underscoring the non-discriminatory attitude among different countries.
He added there is a strong potential for collaboration among first world countries to do research and development to create vaccines.
Secretary Duque said China has been cooperative with the World Health Organization since the onslaught of the 2019-nCOV Novel Coronavirus Pneumonia. He said China's efforts to address the current situation has been recognized by the World Health Organization.
"We are looking at the details for such evolving cooperation in area of research," Secretary Duque explained.
Meanwhile, Cabinet Secretary Alexie Nograles said he is unaware of reports that concerned Filipino workers sought the International Court of Justice's attention over the Philippine Government's decision to halt regular flights from Hong Kong, Macau and Mainland China.
In a statement, the three complainants said the Philippine government, without prior consultation with affected Filipino workers, ordered the suspension of regular flights between Manila and Macau, Hong Kong and mainland China.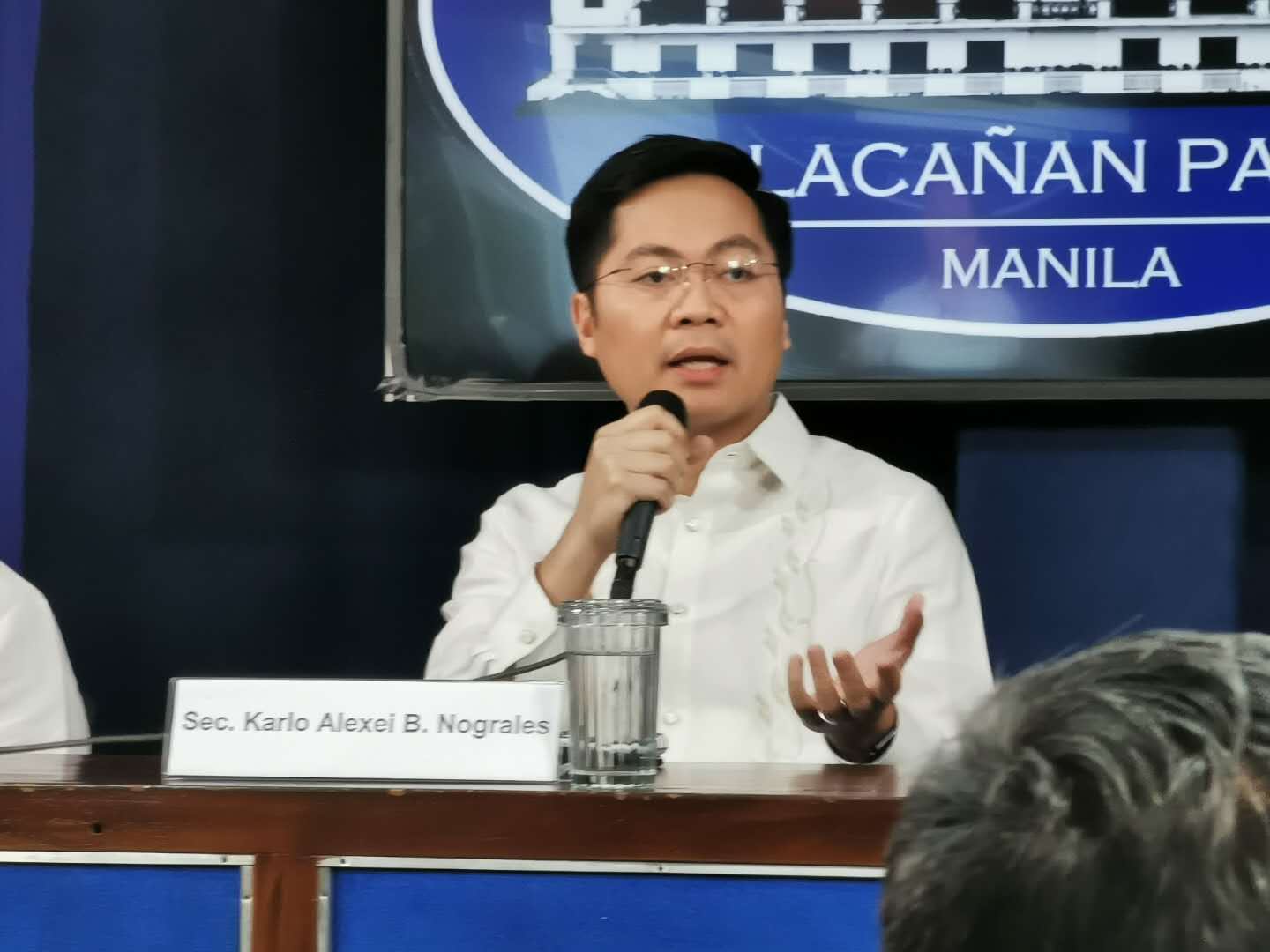 Cabinet Secretary Karlo Alexei Nograles says the country has enough funds to address the people's medical and other needs. (Melo M. Acuna)
The petitioners said Filipino professionals and other workers cannot report for work in Hong Kong and Macau and parts of mainland China due to the suspension of regular flights.
Incidentally, Labor and Employment Secretary Silvestre Bello III said 538 crewmembers aboard the cruise ship Diamond Princess are about to fly to Manila. However, government authorities still have to come up with a clear-cut policy whether the seafarers will still be subjected to two-quarantine after staying in their cabins for 14 days.
Incidentally, Secretary Duque said the Philippines has still a buffer for face masks. He said they have used some 500 masks for those in need.
(ASIA PACIFIC DAILY)