A decoupling between China and the U.S. would have been unfathomable just a year ago, even with trade tensions blighting bilateral relations. Yet this year has seen all sense of diplomatic normalcy go out of the window as the U.S. has shut down the Chinese consulate in Houston and is either canceling or restricting the visas of certain Chinese students and employees.
The U.S. is leveraging its clout to stymie China's tech development and even forced the sale of the popular app TikTok. China, meanwhile, has responded by shutting down a U.S. consulate in Chengdu.
Even with these unprecedented maneuvers in four decades of bilateral engagement, globalization was supposed to be the saving grace preventing a true decoupling from happening. More than 70 percent of the over 200 U.S. companies with operations in China don't plan on leaving the country while only 3.7 percent said they are shifting part of their production back to the U.S., and 14 percent are moving to non-U.S. locations, according to the American Chamber of Commerce (AmCham) Shanghai's annual member survey. U.S. President Donald Trump reiterated his call for decoupling with the world's second-largest economy earlier this week, vowing to "end reliance on China once and for all."
How are business leaders with skin in the game trying to salvage ties between the two countries? CGTN's Wang Xiaonan interviewed Gloria Xu Yang (Xu), vice chair of AmCham China, to understand how U.S. businesses operating in China must navigate this new terrain.
Below is a transcript of the interview. It has been edited version for clarity.
CGTN: What do you think of more senior American executives returning to China as more direct flights become available?
Xu: We do have more flights coming this weekend. We are very thankful to the Chinese government and the American government for giving us a green light to go ahead. The reason why they are eager to come back is that China remains a great opportunity with a growing economy. Therefore, they need to be on the ground to make the decisions and operate the businesses.
CGTN: Are recent trade tensions the primary catalyst for some U.S. companies moving operations out of China? How exactly did we get here?
Xu: We got to this stage over a course of 40 to 50 years of globalization, and globalization is constantly evolving, so we have seen some adjustments not only in this year or last year. For example, when China opened itself to the rest of the world, a lot of companies came here mostly for cheap labor. As China grows, in terms of sophistication and costs, a lot of labor-intensive companies started to move or diversify to cheaper places – that process actually started over five or six years ago. Of course, the trade tension accelerated some, but we've seen in parallel a lot of companies coming into China, tapping into the growth, especially the growth of China's consumer market.
As we've seen, a lot of AmCham members have largely adopted the China-plus-one strategy, meaning they are looking to capture growth opportunities and markets while they continue to invest in China and to tap into the growth here in the local market.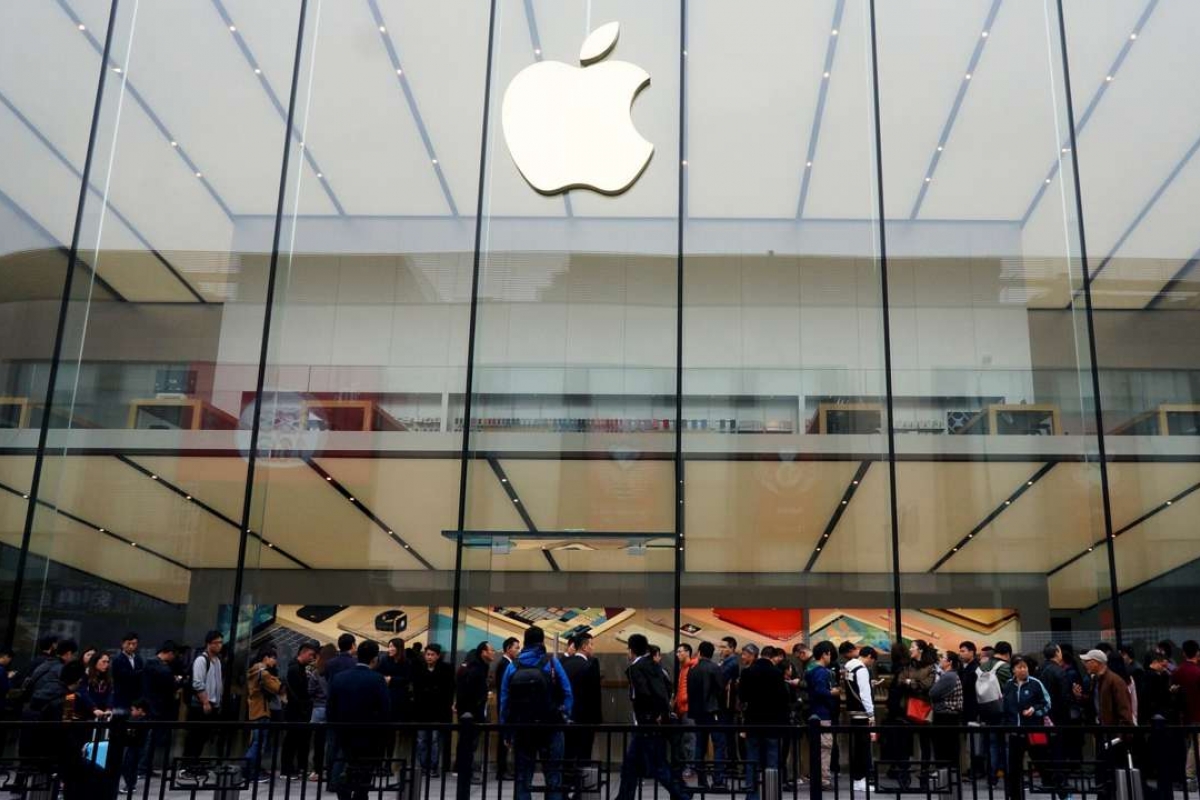 People line up for the latest iPhone outside an Apple store in Hangzhou, east China's Zhejiang Province. /Reuters
CGTN: What do you think of the escalating China-U.S. tensions that have gone far beyond trade into high tech and even student exchanges this year?
Xu: Every day, there seems to be something new. It certainly adds to the complexities and uncertainties brought about by the trade tensions. But we're well recognizing that there are a lot of differences that are inevitable in our bilateral relations.
Just take the phase-one trade deal for example. We all understand how much effort the governments, the officials, the negotiating teams have put into the process. Finally, there was a deal. We see the tremendous commitment to delivering the agreed results. We hope that will lay a foundation to address the other structural issues that remain in our economic relationship. And, hopefully, there will be a phase-two deal.
CGTN: You just mentioned China and the U.S. should cooperate more in using high tech to address climate change, environmental pollution and other global conundrums. But obstacles such as sanctions on tech giant Huawei and the forced sale of the TikTok app are making this difficult. How can bilateral cooperation continue given the current state of affairs?
Xu: That's why organizations like AmCham are very important. Because, you know, despite all those headlines (depicting China-U.S. strife) you read in the press every day, companies like us, we are here.
We have foreigners and local Chinese working together to address issues to bring in technology. We haven't stopped talking to each other. We are here for commerce, trade and investment.
In digital technologies, including AI, China and the U.S. are two leaders globally. These are very new technology, and there are a lot of emerging issues, so regulations are taking shape. China and the U.S. should work together with the involvement of the business community to try to define the rules that can basically enable us to go forward together.
Technological cooperation is a vital part of China-U.S. ties over the past 40 years. Despite the headwinds, we think technology provides hope for many global challenges. China and the U.S. should collaborate, especially in clean energy technology, because climate change is a common challenge facing us all and because China and the U.S. own the capacity. It will be a loss for the world if they don't cooperate.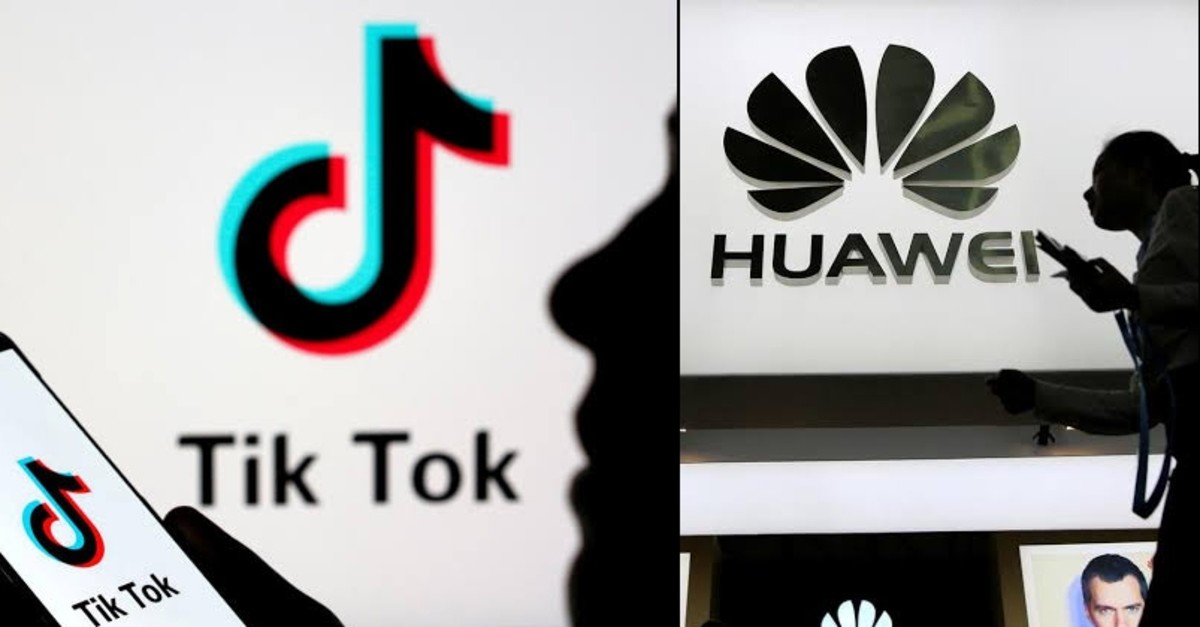 /Reuters
CGTN: Do you think China still has advantages to offer at this stage of development, given its aging population and increasingly expensive labor?
Xu: China is at a very different stage of development compared with 40 years ago. Our companies are also adjusting their strategies. China is becoming the largest consumer market in the world. With a population of 1.4 billion and 400 million (people in the) middle class, that's an enormous opportunity for businesses, services and people-to-people dialogue. At this stage, our companies are looking forward to really sophisticated and profound involvement and participation in the Chinese economy.
CGTN: What do you expect in the next century of China-U.S. business ties?
Xu: The pin I'm wearing is the 100th anniversary of AmCham. We just celebrated the 100th anniversary of AmCham last year. We've been through many, many things in the past 100 years. We'll be here to stay for a long time for a mutually beneficial, fair, stable and sustainable relationship. I'm optimistic.
We do see that future coming.
(CGTN)