The Red Cross Society of Hubei on Saturday said it deeply regrets mismanaging public donations of medical supplies for Wuhan, the epicenter of the novel coronavirus outbreak, and that it welcomes public supervision. It is feared that epidemic relief efforts have been hindered by human errors and bureaucracy.
Charity organizations in Hubei Province have come under scrutiny after it emerged that medical workers dealing with the outbreak in Wuhan and elsewhere in the province are still facing a shortage of protective equipment despite an influx of donations. It has raised concerns over how donations are being used.
Surging numbers of infected cases from the outbreak – 11,791 as reported on Saturday – have put the healthcare system in the province under tremendous stress. The situation is so dire that a dozen hospitals in Wuhan have appealed to the public through social media for donations of medical supplies such as N95 masks and protective suits.
Their desperate calls did not go unanswered. Support for overworked medical staff on the front line is pouring in from other parts of China and overseas. And so are much needed donations.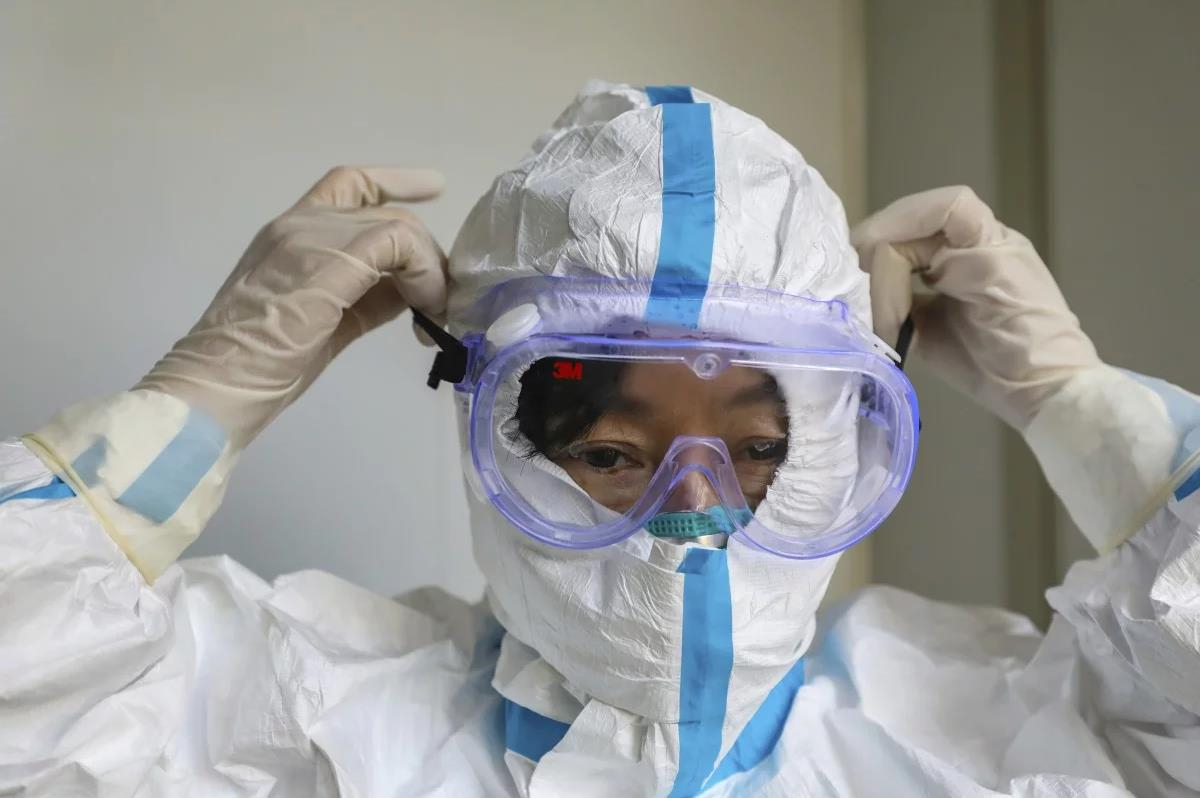 Doctors on the front line of the novel coronavirus outbreak in Wuhan are in urgent need of more protective equipment. /AP Photo
As of Friday, the Wuhan Charity Federation received more than 2.5 billion yuan (370 million U.S. dollars) in cash donations, according to Li Qiang, an official from the Wuhan municipal government.
Meanwhile, a total of 27 batches of donations, including more than 9,000 boxes of masks, more than 70,000 protective clothes and more than 80,000 goggles were collected by the Red Cross Society of Wuhan, which then distributes the supplies to various hospitals. In addition, it also received 600 million yuan in cash donation.
The Red Cross branches of Wuhan and Hubei are named the official recipients of public donations in the epidemic relief work, among five designated organizations. But distrust over the branches' transparency and efficiency in their handling of donations has been heightened by reports of donated items ending up in places other than where they are intended.
In a recent update posted on its official website, the Hubei branch stated that it received 36,000 N95 face masks, the only type of masks considered sufficient protection for medical use. However, half of those masks reportedly went to a private hospital specializing in cosmetic surgery and infertility, while a hospital designated for treating coronavirus-infected patients received only 3,000 masks, according to the notice.
The Red Cross later offered an explanation in a statement saying that the 36,000 masks donated by a company were in fact KN95, a less effective type of masks not used by front line medics. The other 3,000 N95 masks given to Wuhan Union Hospital however were specifically addressed to the hospital from an individual donor, the statement said.
In a separate report, the charity allegedly sold a donation of 350 tons of fresh vegetables from the government of Shouguang in Shandong Province to Wuhan's residents, who are now living under a quarantine. The Red Cross has denied receiving the vegetables and said it only accepts medical supplies and items related to disease control and prevention, which does not include vegetables.
Responding to public concerns at a press conference, Li said that despite large quantities of donations, the consumable supplies are running out faster than they come in. "It is a tight equilibrium between supply and demand," he said, adding that many donated items like face masks are not up to required standards and can create more delays at the receiving end.
Li also said that the charities involved in handling public donations lack efficiency when allocating these supplies.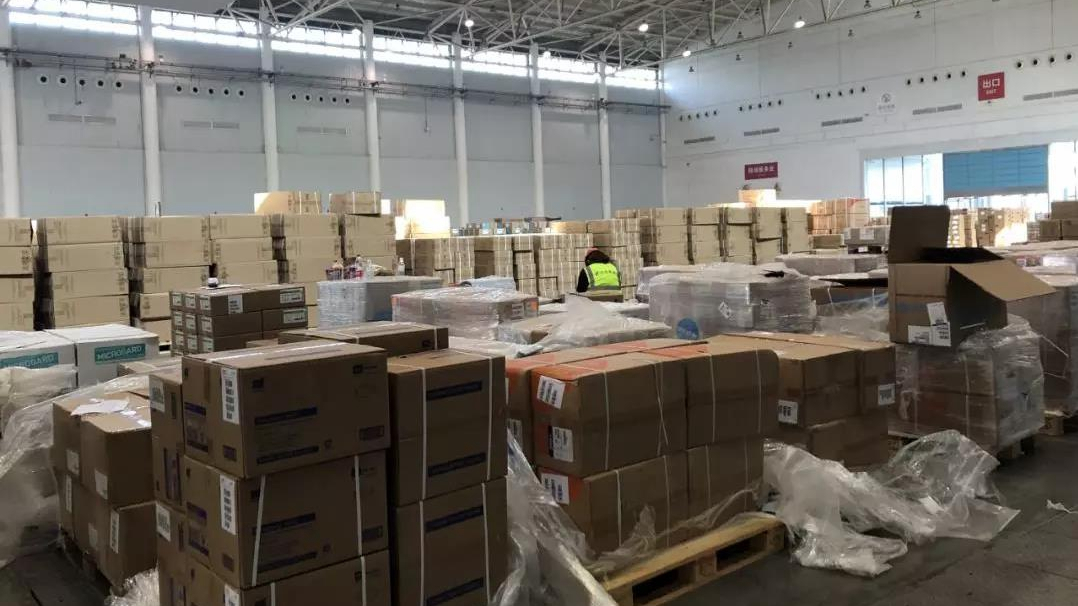 The temporary warehouse where all donations for Wuhan end up. /CMG Photo
Faced with mounting public anger, Chen Geng, the vice president of Red Cross Society of Wuhan, told the local Changjiang Daily newspaper that the organization was under-prepared for the outbreak. Chen said that staff and volunteers had been working non-stop to sort through the huge amount of donations.
All donations toward epidemic relief efforts have been taken to a temporary warehouse inside an exhibition center, after coming through the "green channels" reserved specially for delivering donations to Wuhan amid the transportation ban. From there hospital staff would collect supplies with the right paperwork.
But critics are questioning the bureaucratic process through which all donations are funneled, and calling for more direct routes for donated items to reach their intended recipients.
"Making doctors fill out one form after another and creating more hurdles will hurt all those with good intentions," wrote a commentary published by CCTV's WeChat account.
(ASIA PACIFIC DAILY)