Shanghai can no doubt meet all your expectations about a modern metropolis. At the same time, it also offers a perfect escape from city life. Dishui Lake, China's biggest man-made lake, is a solid choice.
Less than 80 kilometers from downtown Shanghai, Dishui Lake is an oasis of water and greenery. "Dishui" in Chinese means "a drop of water." The design concept of the lake derived from a planning program provided by German company GMP, which is "a drop of water from the sky falls into the sea with ripple floating layer upon layer."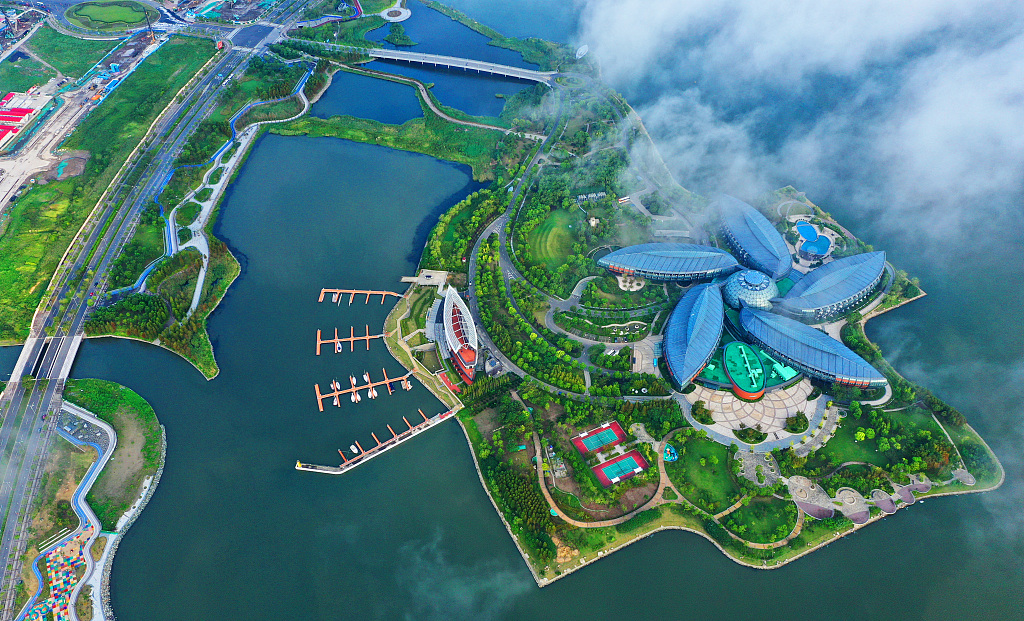 An aerial view of Dishui Lake. /CFP
Dishui Lake has a diameter of 2.5 kilometers and covers an area of 5.56 million square meters. Construction of the lake finished in 2013.
There are three islands in the center of the lake – Star Hotel Business Task Island, Marina Sports Activities Island and Leisure and Entertainment Theme Park Island, where tourists have the opportunity to relax in peaceful green and water spaces. Other main attractions include China Maritime Museum, the country's first state-level maritime museum.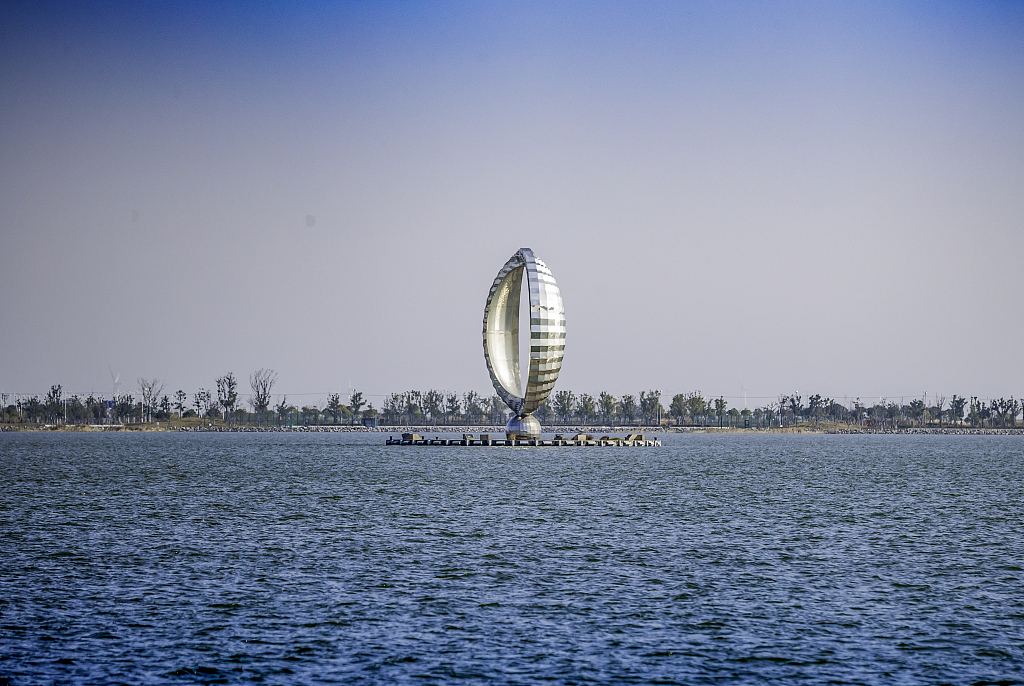 The landmark sculpture at the center of the Dishui Lake. /CFP
Meanwhile, atop-notch art center will be built on the lake in 2023. It will feature a 1,500-seat theater and a 400-seat multi-functional hall.
Spring and autumn are good seasons to visit.
(CGTN)
Hot Recommended
UK stocks up on vaccines, hopes to start virus shots in days

UK holds firm on fish in Brexit talks with EU

Brazil's Bolsonaro suffers wave of defeats in mayoral races

S.Korea to toughen quarantine measures on worry about 3rd wave of COVID-19 pandemic

Rahul Gandhi Accuses Indian PM Modi of Committing Atrocities Against Protesting Farmers

Armenian President Seeks Putin's Help to Bring Armenian Servicemen Held by Baku Back Home