02:03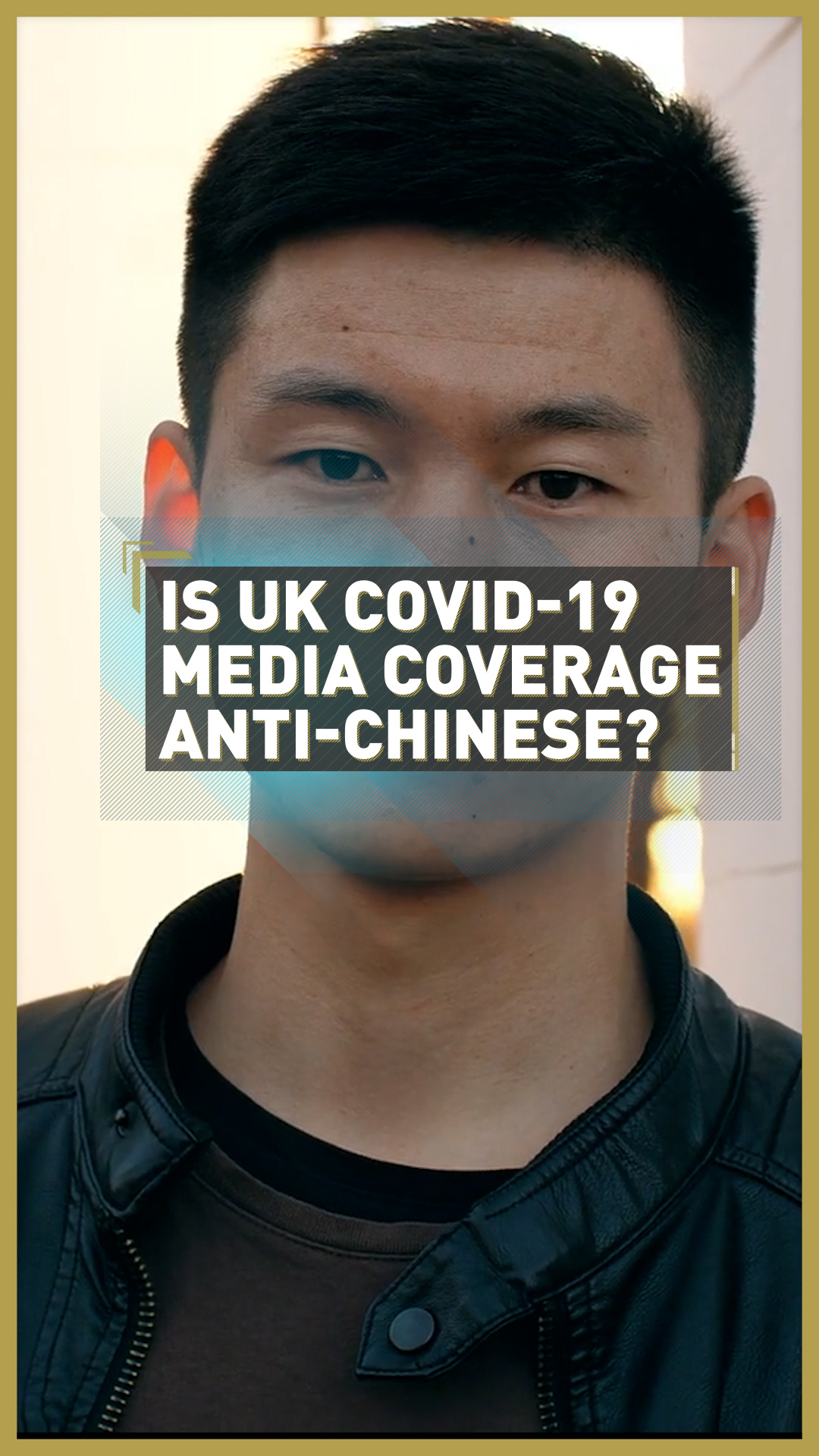 UK media outlets have been accused of using anti-Chinese imagery in their reporting of the COVID-19 pandemic and fueling a rise in hate crimes.
Racist attacks against Chinese people and those from south and east Asia living in the UK have risen sharply since the start of the crisis.
Sarah Owen, the Labour Party member of parliament for Luton, fears the rise in violence could be the result of imbalanced reporting on the crisis by mainstream media.
She said: "Coronavirus has been given the face of a Chinese Asian person. Some 33 percent of images used to report COVID from the British media have used the image of someone who looks like me completely unnecessarily and unrelated to the story."
UK media outlets have been accused of using anti-Chinese imagery in their reporting of the COVID-19 pandemic. /AFP
The Metropolitan Police has warned that far-right groups in the UK are using the pandemic to justify attacks on minority groups, including Chinese, south and east Asian citizens.
Data from the organization End the Virus of Racism of COVID-19 showed there were 261 reported hate crimes against Asian people in April, 323 in May and 395 in June.
Owen added: "In March, Jonathan Mok, a 23-year-old student from Singapore, was punched and kicked in the face on Oxford Street by a group of men after he'd heard shouts of 'coronavirus' and 'I don't want your coronavirus in my country.'
"In Hitchin, just down the road from my constituency, a takeaway owner was spat at and repeatedly asked if he had coronavirus."
Owen believes mainstream media outlets and social media companies must now do more to present balanced coverage of the pandemic, which she hopes will in turn reduce the number of racist attacks.

http://CLICK: CAMBRIDGE UNIVERSITY RESEARCHERS ARE DEVELOPING INTRICATELY FOLDED STRANDS OF DNA
"The government needs to work with media outlets to stop the lazy overuse of east Asian imagery in their reporting of COVID-19 – especially when it bears no relation to the story and to hold social media companies to account for their ridding their sites of racism and conspiracy theories."
In response to Owen's proposal, a spokesperson for the Ministry of Housing, Communities and Local Government said that change was already afoot with the introduction of a new white paper designed to address the reporting of the pandemic.
Owen said: "After this debate, I hope this is something that is reflected on by the media about the use of images when they have been reporting on COVID-19 and they absolutely understand the pain and the anguish of individuals who are living in the United Kingdom.
"We've got the online harms white paper that is coming and one of the commitments of that paper is to form a communications campaign educating people about hate crimes and part of that will involve working with press organizations."
(CGTN)