China's Luckin Coffee finally heard the delisting sound on Friday, but the world heard it four days later on Tuesday.
The Starbucks Chinese rival received a written notice from the Listing Qualifications Staff of the Nasdaq Stock Market on May 15, Luckin said in a statement. The notice indicated that Nasdaq has determined to delist the coffee chain's securities from its stock market.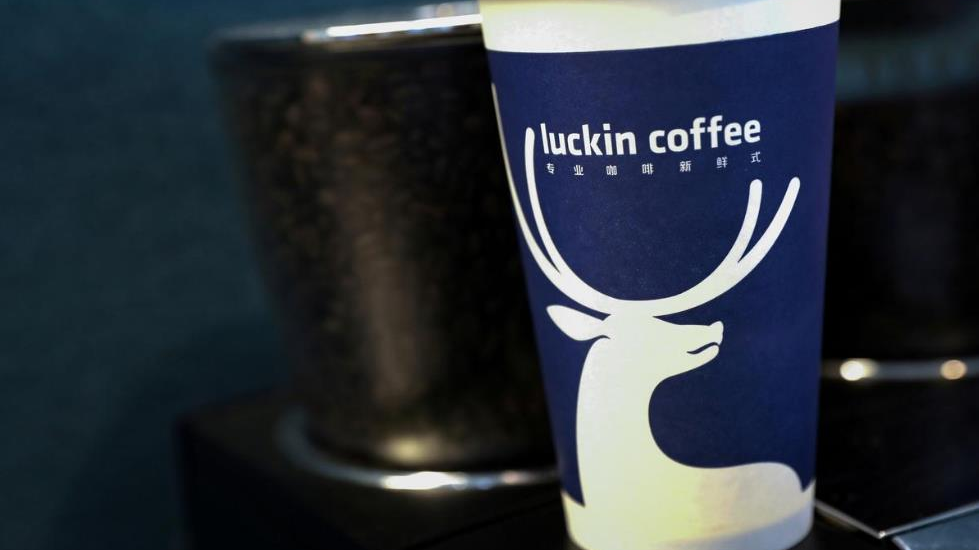 Luckin Coffee displayed during the company's IPO at the Nasdaq Market site in New York, U.S., May 17, 2019. /Reuters
The determination cited two violations of the Nasdaq Listing Rule:
"Public interest concerns as raised by the fabricated transactions disclosed by the company" on April 2, which dragged its shares as much as 81 percent on that day. And the coffee shop's "past failure to publicly disclose material information, citing a business model through which the previously disclosed fabricated transactions were executed."
The company said it planned to timely request a hearing before a Nasdaq Hearings Panel, pointing out it will "remain listed on Nasdaq, pending the outcome of the hearing." According to Luckin citing the notice, the hearing normally will be scheduled to occur approximately 30 to 45 days after request.
On April 2, Luckin disclosed that "the aggregate sales amount associated with the fabricated transactions from the second quarter of 2019 to the fourth quarter of 2019 amounttoaround 2.2 billion yuan (10.02 million U.S. dollars)," two months after short-seller Muddy Waters Research temporarily shorted its stock with an 89-page report.
The accounting scandal has embroiled the coffee chain in a huge crisis, and was denounced by China's securities regulator saying listed companies should strictly obey related market law and rules no matter where they are.
Last week, Luckin Coffee sacked its CEO and COO following internal investigations into sales fraud.
(CGTN)