By APD writer Melo M. Acuña
MANILA – Huawei, a leading global information and communication technology (ICT) solutions provider signed its ninth Memorandum of Agreement recently to establish its ICT Academy at Lyceum of the Philippines University (LPU).
It will be recalled Huawei has sealed partnerships with reputable colleges and universities worldwide for the ICT solutions provider to deliver its famed ICT Technologies Training where students receive Certification and develop local talents with practical skills for the ICT industry and community.
Lyceum President Atty. Roberto Laurel led university officials in the signing ceremony. In an interview, he said the partnership will strengthen their university's e-learning roadmap which underscores the knowledge in the use of electronic devices inside and outside their classrooms.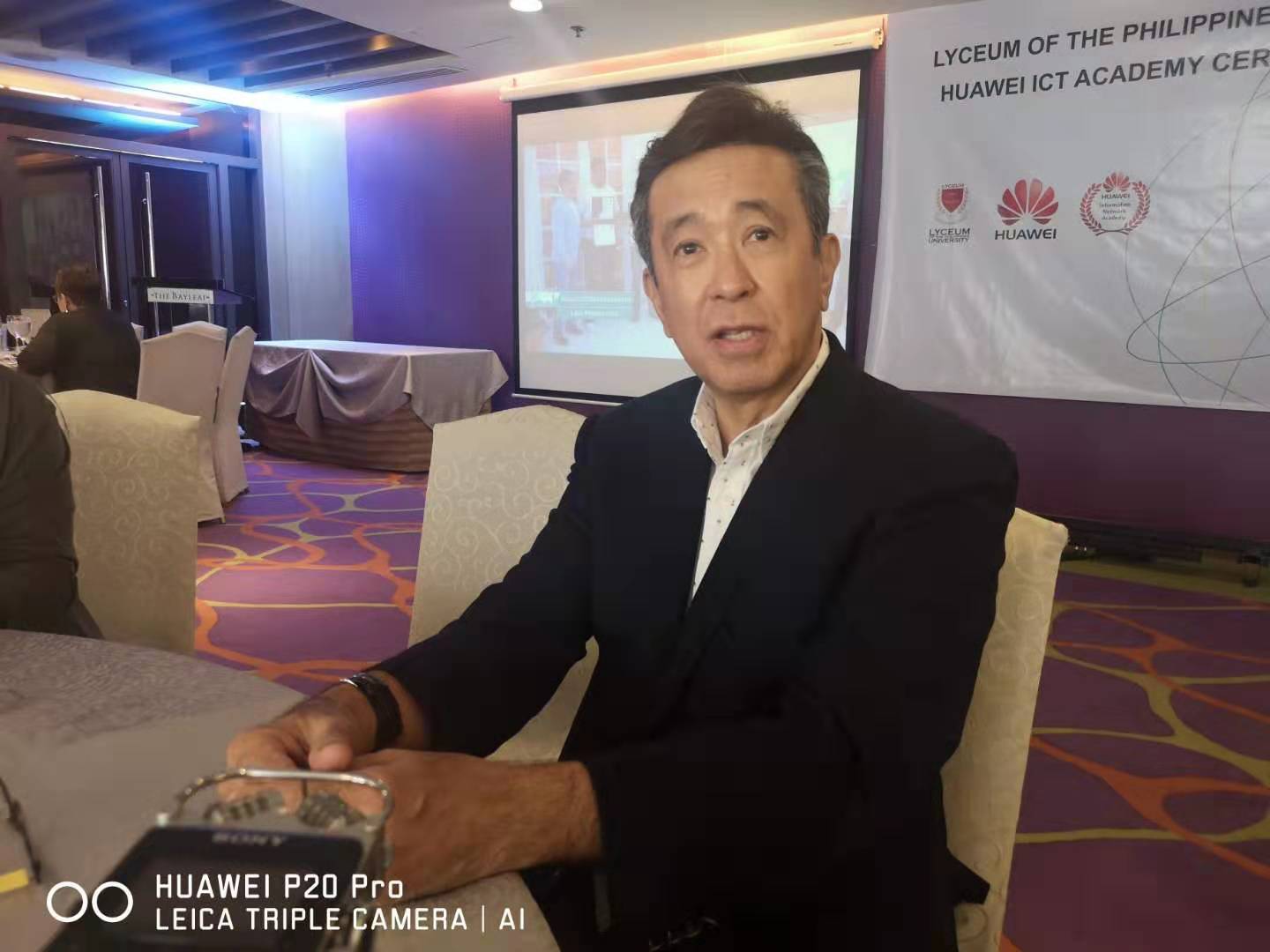 Lyceum of the Philippines University President Atty. Roberto Laurel said Huawei's ICT Academy is a welcome development to further train their students for the 4th Industrial Revolution. (Melo M. Acuna)
"Huawei's partnership with Lyceum of the Philippines University is a welcome development," he said.
Meanwhile, LPU vice president for Academic Affairs Dr. Conrado E. Inigo, Jr. said the partnership between their educational institution and Huawei would further prepare their students for the Fourth Industrial Revolution (FIRe) and would be at part with their counterparts worldwide.
Huawei Philippines Delivery and Service Head Li Guodong said they welcome the latest collaborative efforts from Lyceum of the Philippines University as it is an opportunity to further their learning and prepare future talents with deeper ICT knowledge to support the sustainable growth required in the country.
The partnership was made possible by the assistance of Columbia Technologies, Inc. (CTI) and GMSI.
Karenina Escueta-Buenafe, Huawei Philippines Public Relations Manager, said the ICT Academy Program will provide essential knowledge and its skills and increase job opportunities for new graduates.
(ASIA PACIFIC DAILY)