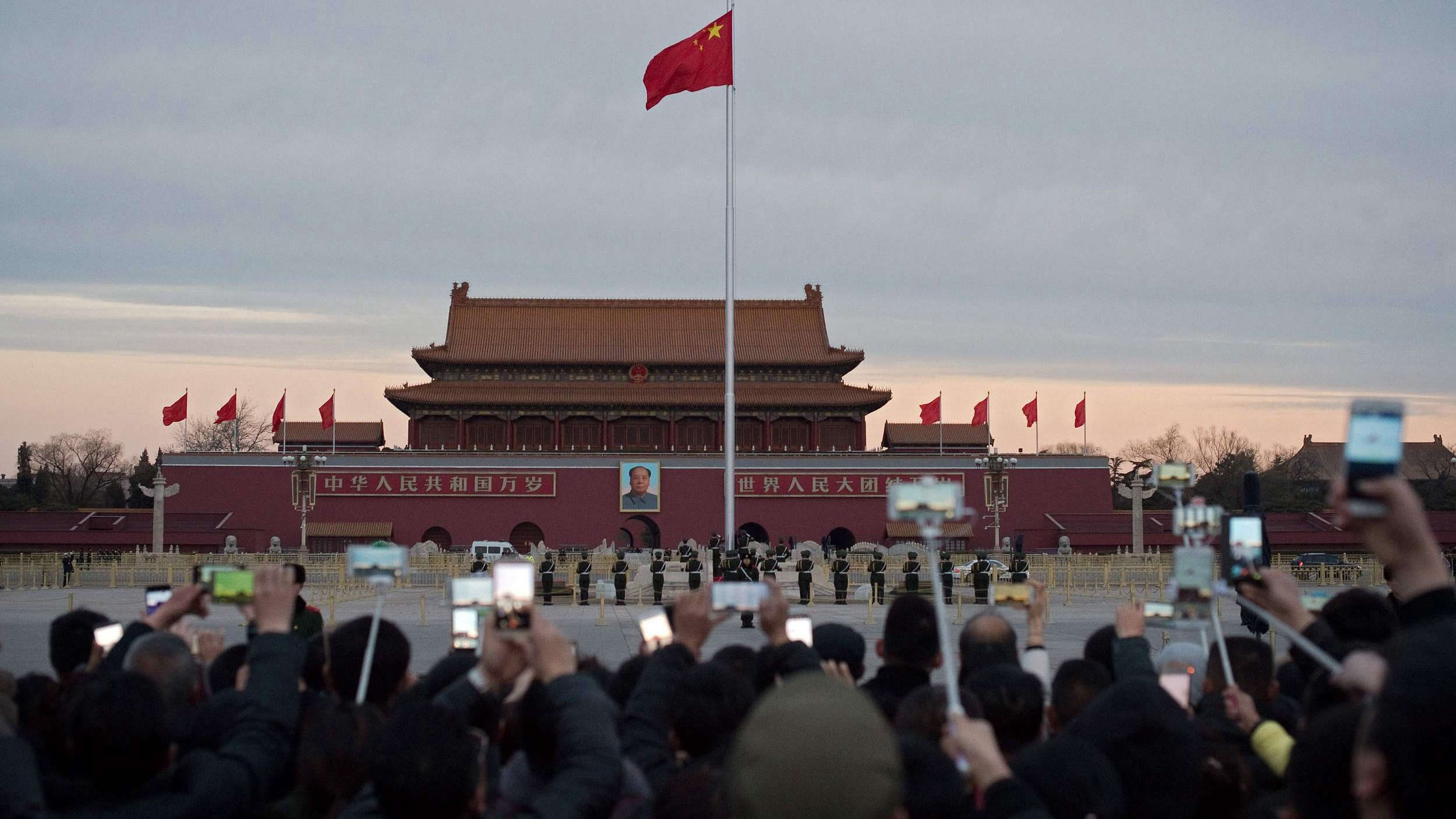 **Editor's note: **Matteo Giovannini is a finance professional at the Industrial and Commercial Bank of China in Beijing and a member of the China Task Force at the Italian Ministry of Economic Development. The article reflects the author's views, and not necessarily those of CGTN.
The outbreak of the COVID-19 pandemic certainly has important repercussions on the daily life of citizens in every corner of the planet, but has also had a major impact on the economic competitiveness of the world's largest urban agglomerations as a direct consequence of the level of accomplishment in containing the infectious disease.
According to the 2020-2021 Global Urban Competitiveness Report, a cooperative research conducted by the Chinese Academy of Social Sciences (CASS) and the United Nations Human Settlements Programme focusing on sustainable urban competitiveness, urban land and urban finance, Beijing is now the city that ranks highest in the age of COVID-19 followed by Paris, London, Shanghai, New York, Boston, Sao Paulo, Madrid, Milan and Toronto.
This year's ranking, at its sixth edition and covering over 1,000 urban centers with at least 500,000 residents, differs quite remarkably from last year's when the United States of America dominated the list of the world's most economically competitive urban centers with 22 cities out of 50 and by placing New York in the top spot for the third consecutive year.
The immediate outcome that this year's list provides is a clear screenshot of the ongoing power shift with the economic, social and political pendulum swinging from the West to the East and with a figurative pass of baton from the United States, the dominant incumbent power, to China, the rapidly emerging power of the 21st century.
Probably the most important factor that has contributed to elevate Beijing to today's leading spot in this ranking can be reconducted to the efforts made by central government and by the Chinese capital's municipality to implement the development plan of turning an historical city into a leading tech powerhouse by deploying enormous monetary resources to foster sustainable growth and achieve self-reliance in technology.
It should be added that this pledge is part of a broader government policy that is aimed at further liberalizing a growing domestic service sectorthat, due to the outbreak of coronavirus pandemic, has contributed to boost the pivotal role of a booming digital economy that now represents half of China's capital GDP while the service economy accounts for more than 80 percent of Beijing's output.
The government intervention through the injection of billions of dollars in renovating Zhongguancun and in developing the Xiong'an New Area is only part of the secret recipe of Beijing's success since the city's unique advantage, certified by the Global Urban Competitiveness Report, would not have been possible without taking into account the objective presence of a massive market, a fast consumer rate of adoption, a predisposition for continuous business development and a strong appetite of companies and investors for innovation.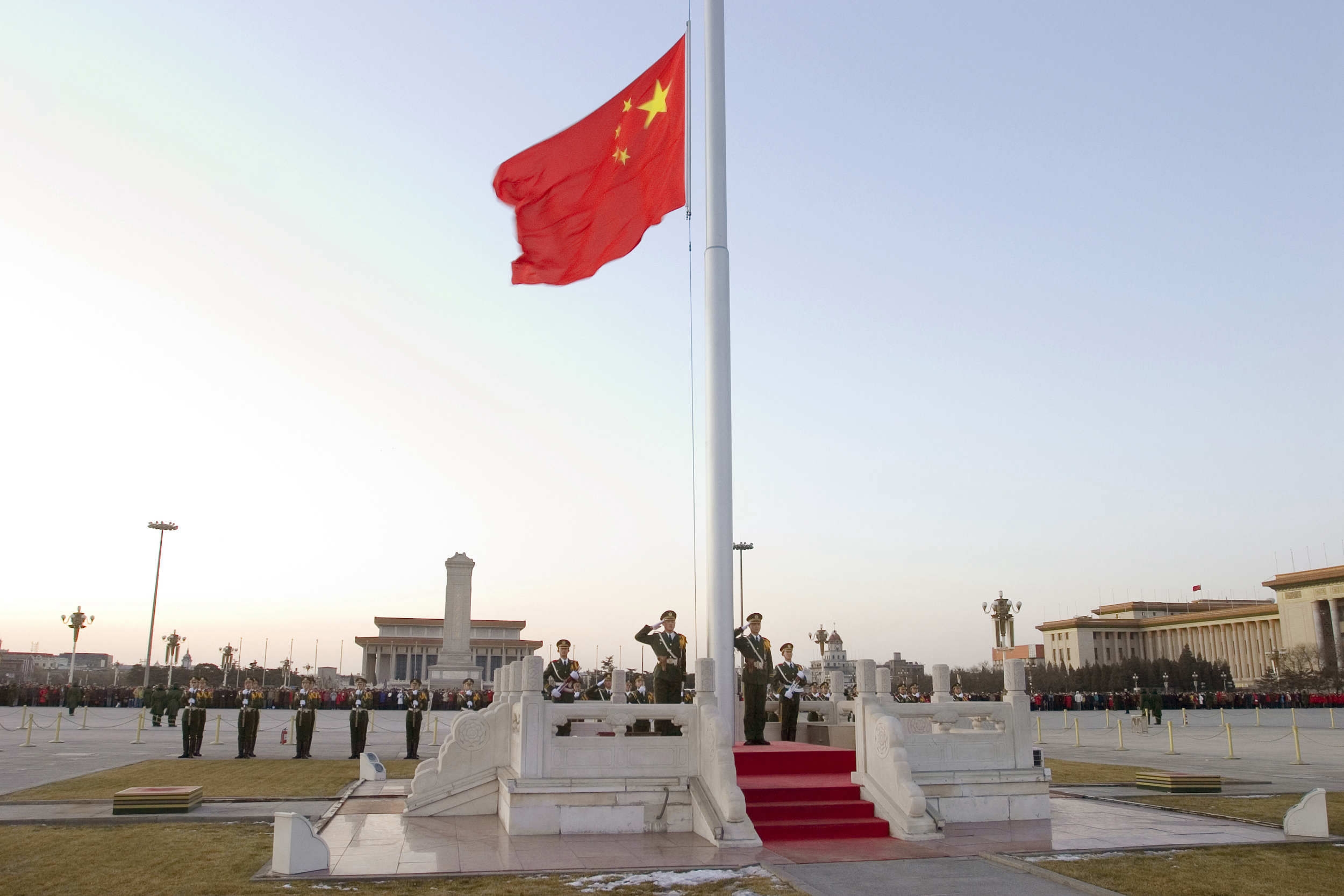 Flag-raising ceremony at Tiananmen Square in Beijing /VCG
All these factors have enabled Beijing to become an absolute global benchmark in innovative industries such as messaging mobile apps, electronic payments, ride-sharing services, electric motorbikes and cars, autonomous driving, artificial intelligence, e-commerce platforms and smart applications, while paving the way for promising Chinese startups to increase their global presence by exporting their business model to different markets.
In this regard, the result of this year's ranking, considering that scientific and innovation research outputs have become key factors in determining how competitive a city is on a global scale, can be interpreted as a recognition for Beijing's long-term view and for its mastery to implementing and showcasing how modern cities are expected to perform and react even during difficult times such as a pandemic.
However, it cannot be denied that a decisive acceleration to China's push for innovation has also to be attributed to a defensive strategy implemented by the country as a response to the escalation in U.S. tech restrictions on Chinese companies, leading China to strive to achieve total self-reliance in almost every technological field in order to avoid any kind of retaliation from the United States.
In addition, the outbreak of the COVID-19 pandemic has then made technological advancement an almost indispensable component of a country's policy agenda since innovation is expected to play a central role in terms of recovery for the current as well as for future pandemics while securing that the flow of trade, capitals, people and ideas proceed smoothly taking into account an increasingly fragmented global market.
For several decades New York has been undisputedly considered the capital of the world for its prominence and large influence in many domains but 2020 is going to be forever remembered not only for the unfortunate outbreak of a global pandemic but also as a decisive turning point in the realization of digital transformation strategies in which Beijing is now a world benchmark.
(If you want to contribute and have specific expertise, please contact us at
.)