01:36
An International Monetary Fund (IMF) high official has expressed confidence in China's economy as the world's second largest economy posted
a 3.2-percent GDP growth
in the second quarter on Thursday.
The IMF's China Mission Chief Helge Berger told CGTN that China's second quarter growth demonstrated an almost "V-shaped" recovery, characterized by a sharp economic decline followed by a quick and sustained recovery.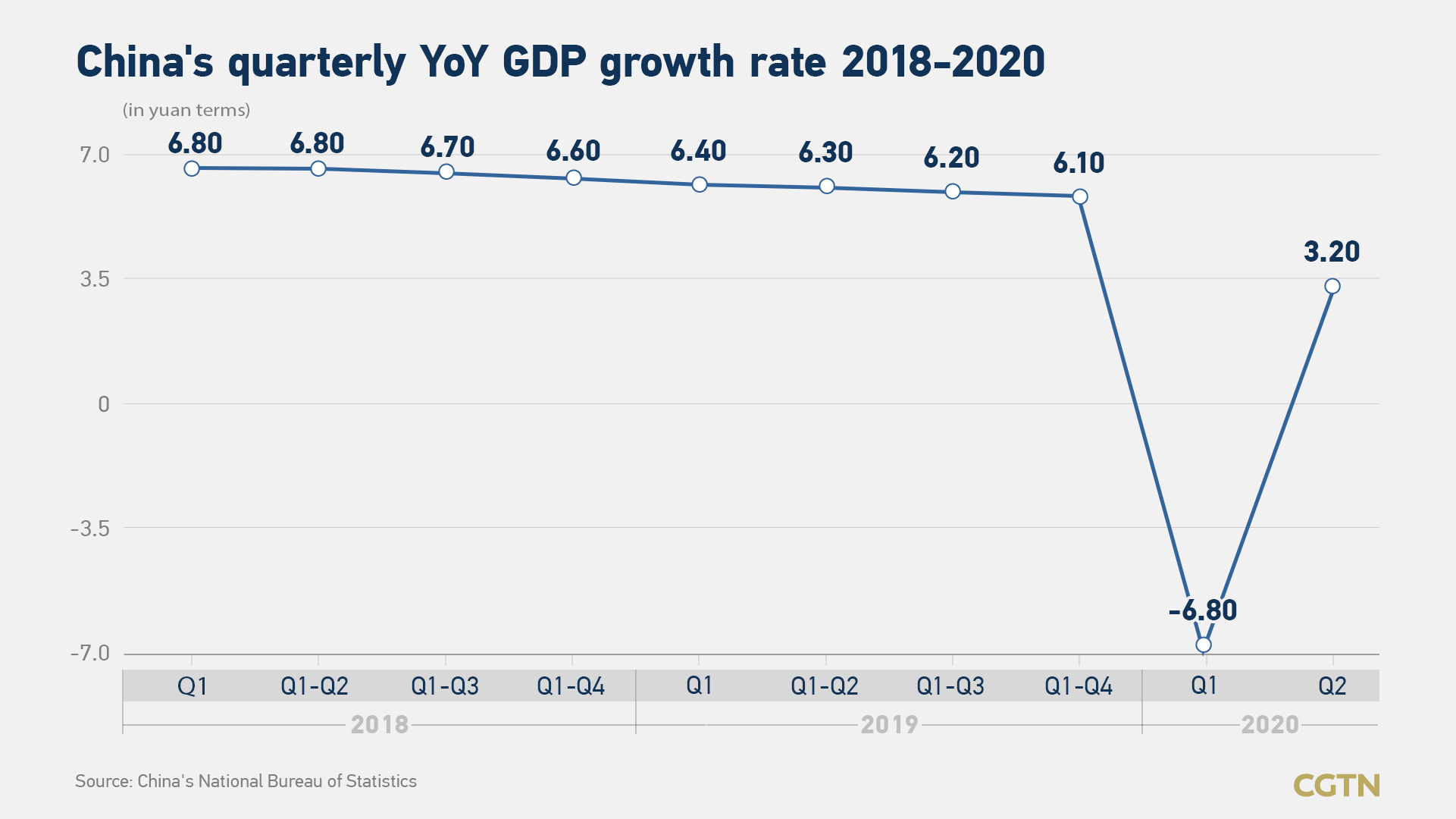 "We have seen (the) sort of policies to help the impact of the crisis (and) mitigate the economic impact," said Berger, mentioning that China's economy was hit first by the pandemic, but "exited first."
He also said he had seen China's exports get stronger. In June, the country's exports rose by 0.5 percent to 213.6 billion U.S. dollars, strongly beating expectations and showing signs of recovery, official data showed Tuesday.
A large demand of medical related items that China can provide has contributed to the export growth, said Berger, adding that China's production is a big advantage.
Foreign firms remain committed to China though COVID-19 hit businesses hard