Every weekend, Asia Pacific Daily will provide you with a run-down of the latest hot news.
This week, the following hot news you should know:
---
Top 1 | Ya Ya is coming home, not a moment too soon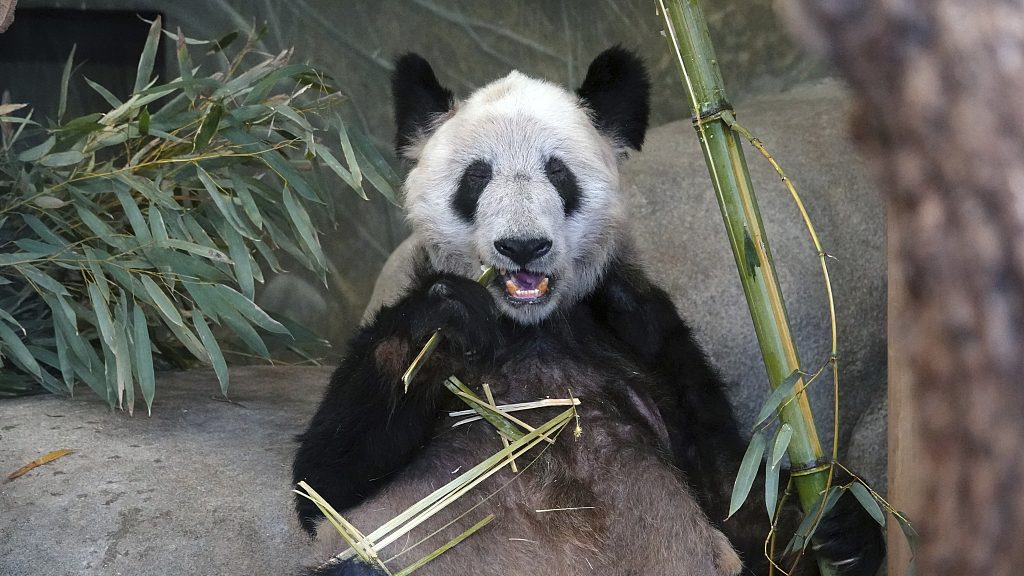 Ya Ya, a female giant panda who has been at the Memphis Zoo for 20 years, left the the U.S. state of Tennessee on April 26 local time and will arrive Shanghai, China on April 27.
To her fans around the world, it is not a moment too soon for Ya Ya's long-awaited trip home.
Ya Ya will spend a month in quarantine in Shanghai before taking up residence in Beijing Zoo, according to the latest announcement from the Chinese Association of Zoological Gardens.
---
Top 2 | China says it always stands on 'side of peace' over Ukraine crisis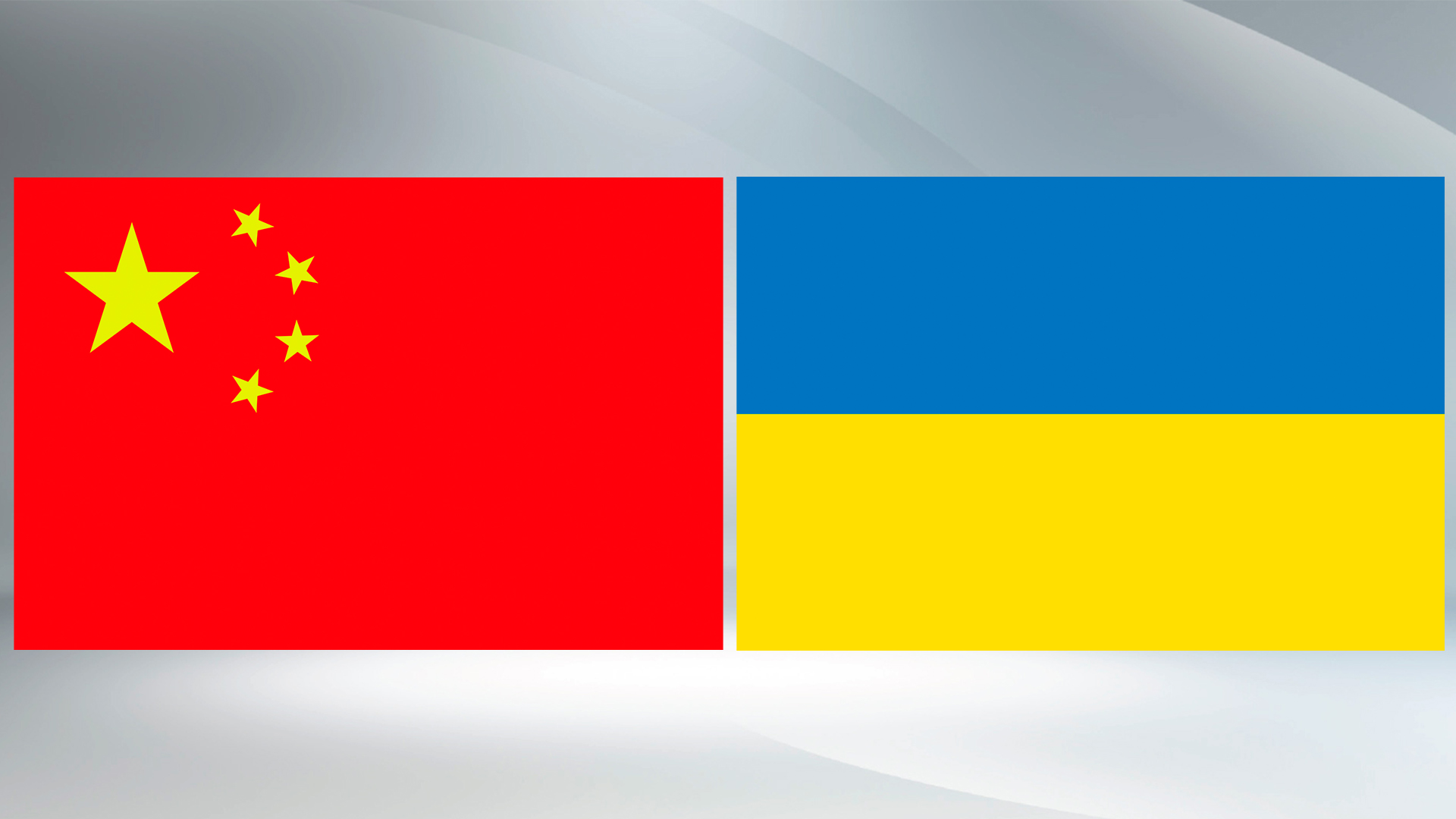 China's commitment to standing on the side of peace over the Ukraine crisis has been proved, once again.
During a phone call with Ukrainian President Volodymyr Zelenskyy, Chinese President Xi Jinping on Wednesday said that dialogue and negotiations are "the only viable way out" for the Ukraine crisis, and that no one wins a nuclear war.
China will send a special representative of the Chinese government on Eurasian affairs to visit Ukraine and other countries to conduct in-depth communication with all parties on the political settlement of the crisis, Xi said.
---
Top 3 | Italy aiming to play large role in Ukraine's recontruction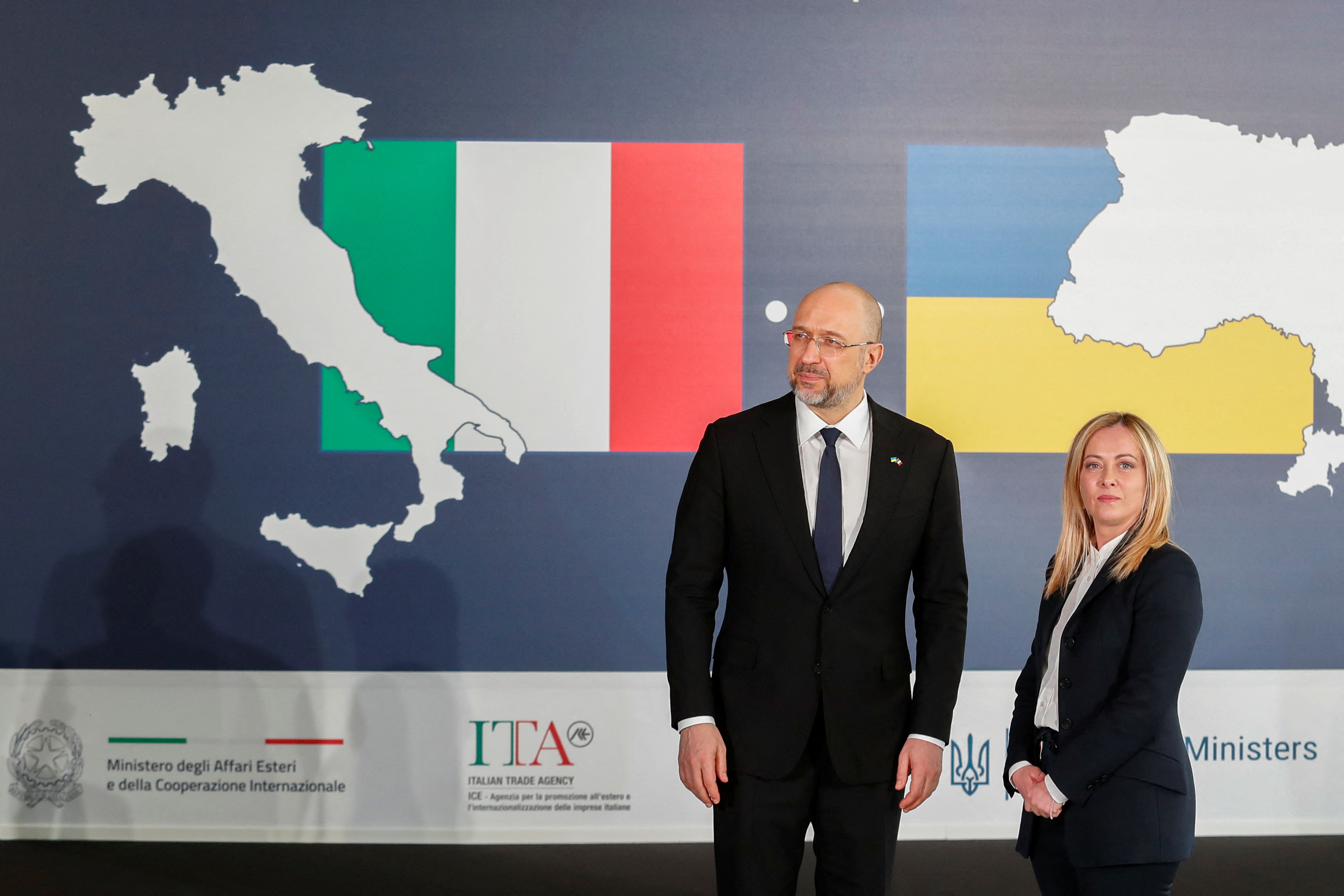 Italian Prime Minister Giorgia Meloni said Wednesday that Italy intends to play a major role in the reconstruction of Ukraine.
Meloni made the comments at a bilateral summit with Ukrainian officials in Rome, where initiatives were discussed along with contributions from public and private capital, international institutions and banks.
"We want to play a leading role not only politically, but also by involving businesses," Prime Minister Giorgia Meloni said speaking alongside Ukrainian Prime Minister Denys Shmyhal.
---
Top 4 | Senior CPC, PCC officials hold talks in Beijing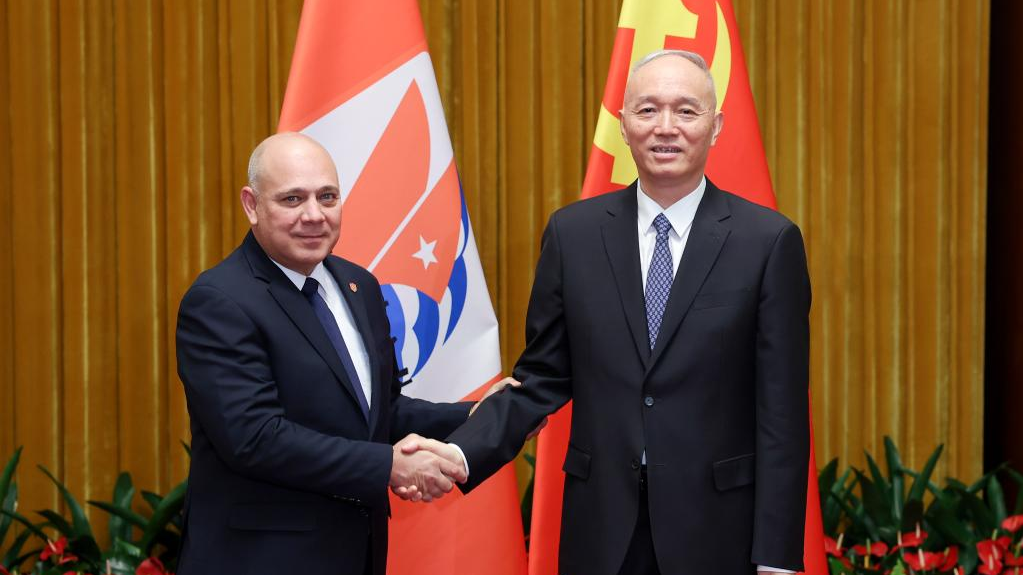 Senior Communist Party of China (CPC) official Cai Qi held talks with Roberto Morales Ojeda, member of the Political Bureau and secretary of organization of the Communist Party of Cuba (PCC) Central Committee, in Beijing on Monday.
Cai, a member of the Standing Committee of the Political Bureau of the CPC Central Committee and a member of the Secretariat of the CPC Central Committee, said that since the establishment of diplomatic ties 63 years ago, China and Cuba have deepened the friendship of mutual understanding, carried out mutually beneficial and win-win cooperation, and remained partners for reform and development.
Cai said China is ready to work with Cuba to implement the important consensus reached by both leaders, strengthen political mutual trust and strategic coordination, deepen practical cooperation in various fields, firmly support each other on issues concerning each other's core interests, and jointly advance the Global Development Initiative, the Global Security Initiative and the Global Civilization Initiative to build a China-Cuba community with a shared future.
---
Top 5 | Passenger misery in Germany as Berlin airport staff strike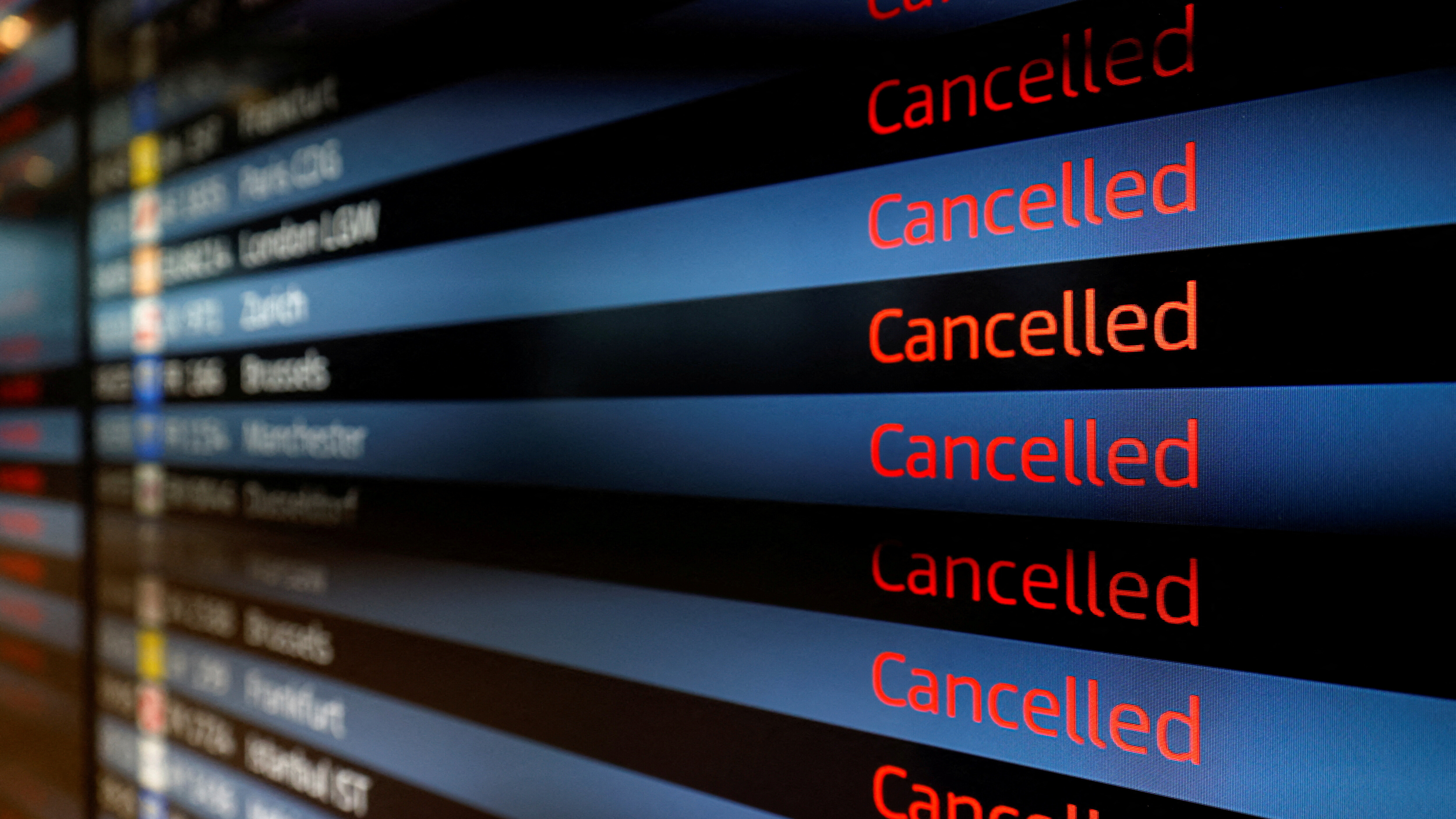 Airline passengers have been told to expect flight disruption in Germany after security staff staged a one day strike at Berlin International Airport. The industrial action has seen all departures from the capital cancelled across Monday, with arrivals also impacted.
A spokesperson for the airport said some 240 flights had been scheduled to take off on Monday but were subsequently cancelled. Passengers are being told to contact their airline for information about rescheduling their flight.
Passengers at Germany's second biggest city, Hamburg, have also been hit, after employees from the private Aviation Handling Services Hamburg (AHS), who handle check-in, boarding and lost and found for a number of airlines including Lufthansa, called a 24-hour strike at short notice.
---
Top 6 | NAACP sues Mississippi over 'separate and unequal policing'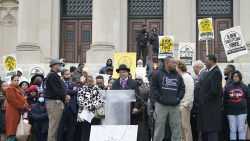 The National Association for the Advancement of Colored People (NAACP) in the U.S. warns that "separate and unequal policing" will return to Mississippi's majority-Black capital under a state-run police department, and the civil rights organization is suing the governor and other officials over it, the Associated Press has reported.
Mississippi's governor signed a bill on Friday to expand the territory of a state-run police department inside the majority-Black capital city of Jackson, where about 83 percent of its residents are Black, the largest percentage of any major U.S. city, according to the report.
The NAACP said in its lawsuit filed late on Friday, that these are serious violations of the principle of self-government because they take control of the police and some courts out of the hands of residents.
---
Top 7 | Chinese nationals evacuated from Sudan: Foreign Ministry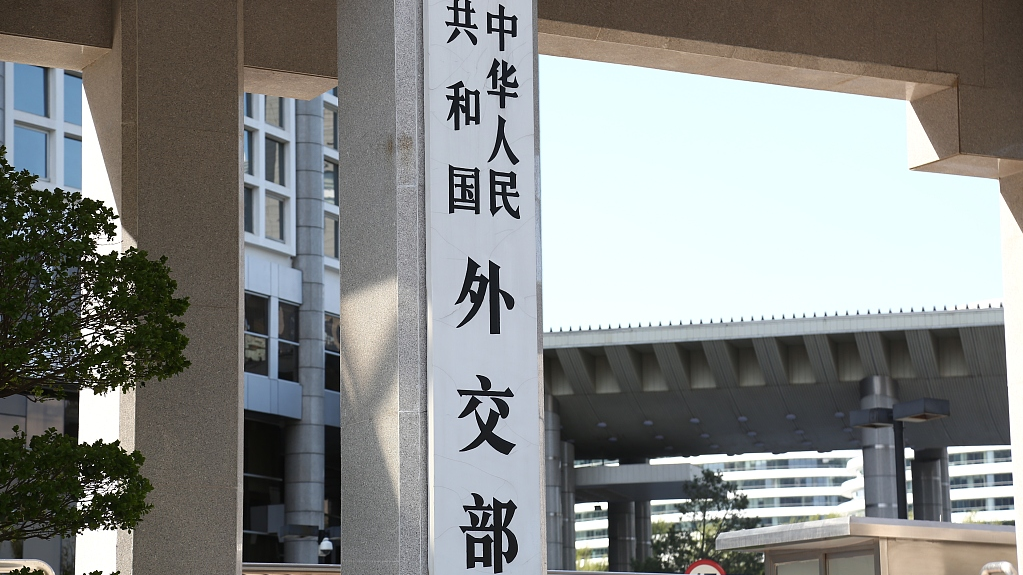 China said on Monday a first group of Chinese nationals have been evacuated from Sudan to a neighboring country amid an ongoing operation to get its people away from a conflict that has raged for over a week between two Sudanese military factions.
Sudan has been plunged into violence after fighting broke out between the army and the government's paramilitary Rapid Support Forces (RSF) on April 15 over disputes in talks that were meant to move the country closer to democracy.
The Chinese foreign ministry has activated an emergency mechanism to ensure the safety of Chinese nationals immediately after the clashes erupted, spokesperson Mao Ning said at a press conference.
---
Top 8 | Japanese hold rally urging return of relics looted from China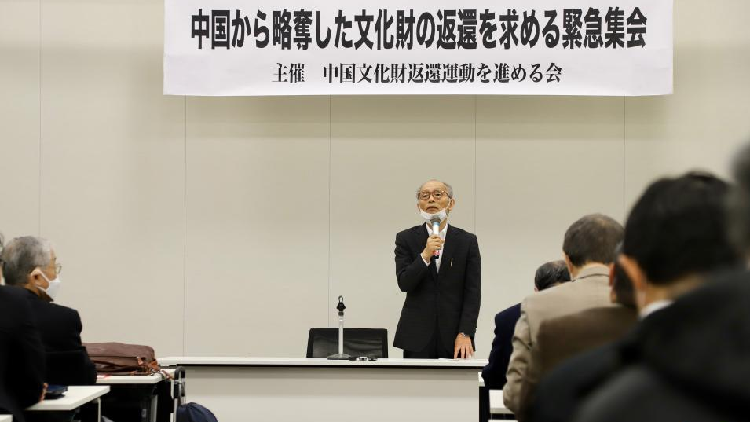 A Japanese civil group held a rally on Saturday to call on the government to return Chinese relics stolen by Japanese soldiers during World War II (WWII).
The Japanese society should face up to and liquidate the crimes of cultural aggression during the Japanese war of aggression against China, according to the group.
To reckon with Japan's responsibilities in its imperialist aggression and colonization means that the crime of looting cultural relics should also be exposed and criticized, said Atsushi Koketsu, emeritus professor at Yamaguchi University of Japan and also co-representative of the civil group which aims to promote the return of Chinese cultural properties.
---
Top 9 | Fighting between Sudan's army and RSF continues despite Eid ceasefire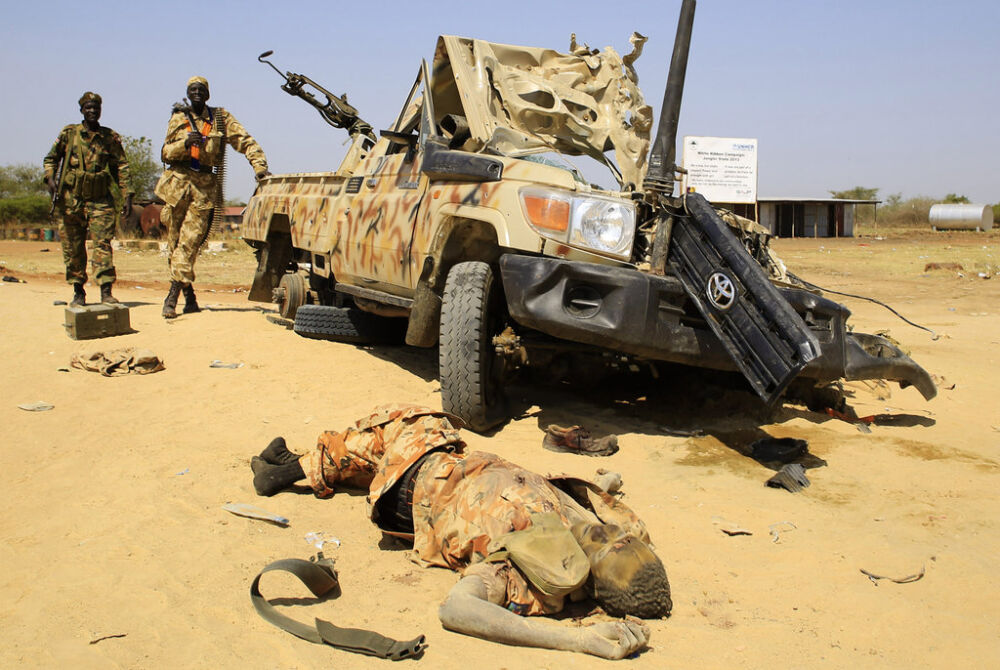 Sporadic gunfire and air strikes echoed across Khartoum despite promises by warring sides to cease fire for three days after a week of strife that has killed hundreds.
Sounds of fighting continued overnight but appeared less intense on Saturday morning than on the previous day, a Reuters journalist in Khartoum said. Live broadcasts by regional news channels showed rising smoke and the thud of blasts.
The army and the paramilitary RSF, which are waging a deadly power struggle across the country, had both issued statements saying they would uphold a three-day ceasefire from Friday for the Islamic holiday of Eid al-Fitr.
---
Top 10 | Supreme Court preserves access to abortion pill for now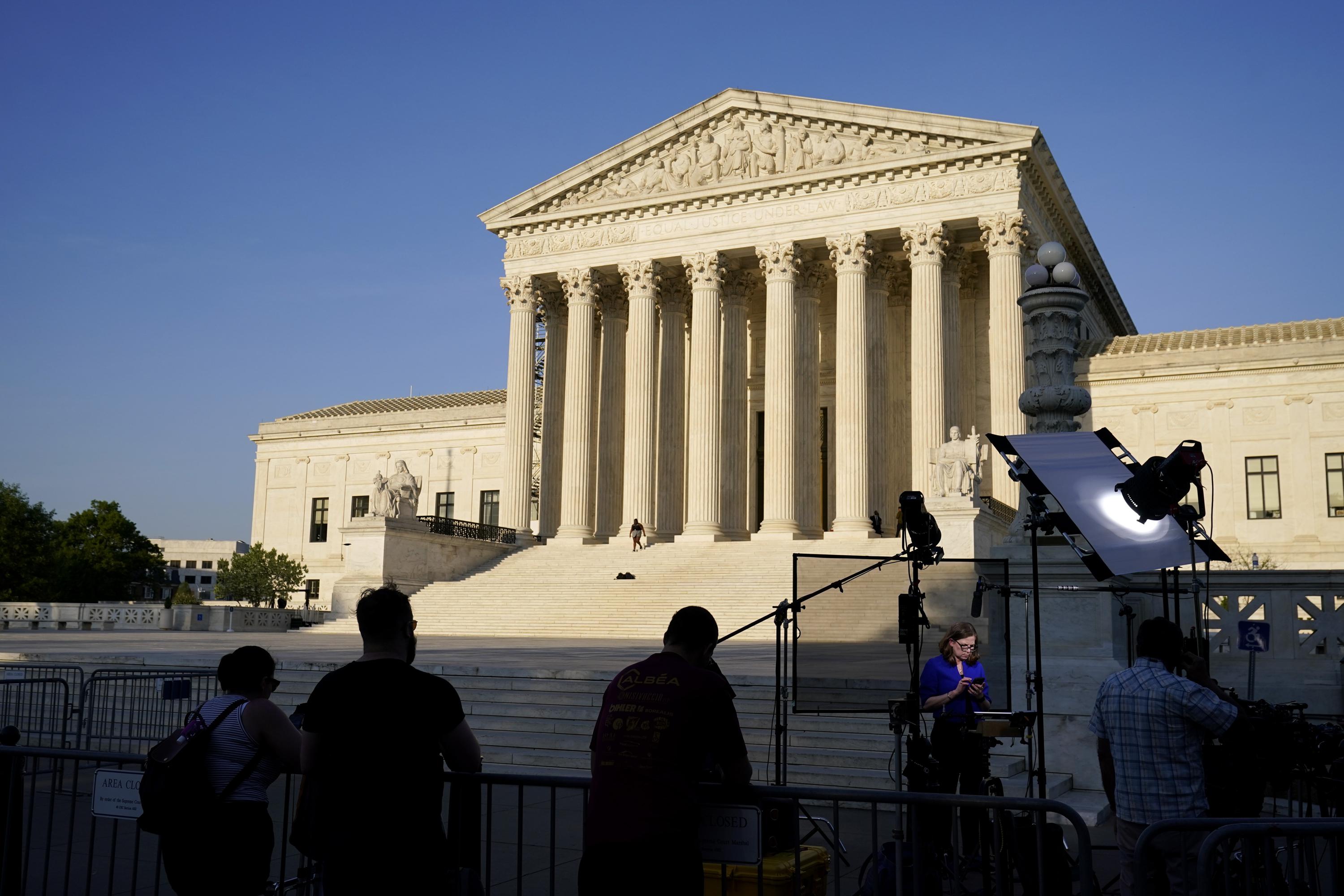 The Supreme Court on Friday preserved women's access to a drug used in the most common method of abortion, rejecting lower-court restrictions while a lawsuit continues.
The justices granted emergency requests from the Biden administration and New York-based Danco Laboratories, maker of the drug mifepristone. They are appealing a lower court ruling that would roll back Food and Drug Administration approval of mifepristone.
The drug has been approved for use in the U.S. since 2000 and more than 5 million people have used it. Mifepristone is used in combination with a second drug, misoprostol, in more than half of all abortions in the U.S.
(ASIA PACIFIC DAILY)