Chinese surveyors conduct surveying atop Mount Qomolangma on May 27, 2020. (Xinhua/Tashi Tsering)
MOUNT QOMOLANGMA BASE CAMP, May 27 (Xinhua) -- A Chinese surveying team reached the summit of Mount Qomolangma on Wednesday morning to conduct a series of surveys on the pinnacle of the planet.





The event marked a crucial step in China's mission to remeasure the height of the world's highest peak, which scientists believe will enhance human knowledge of nature and help boost scientific development.





After summiting, team members began erecting a survey marker on the snow-covered peak, which measures less than 20 square meters.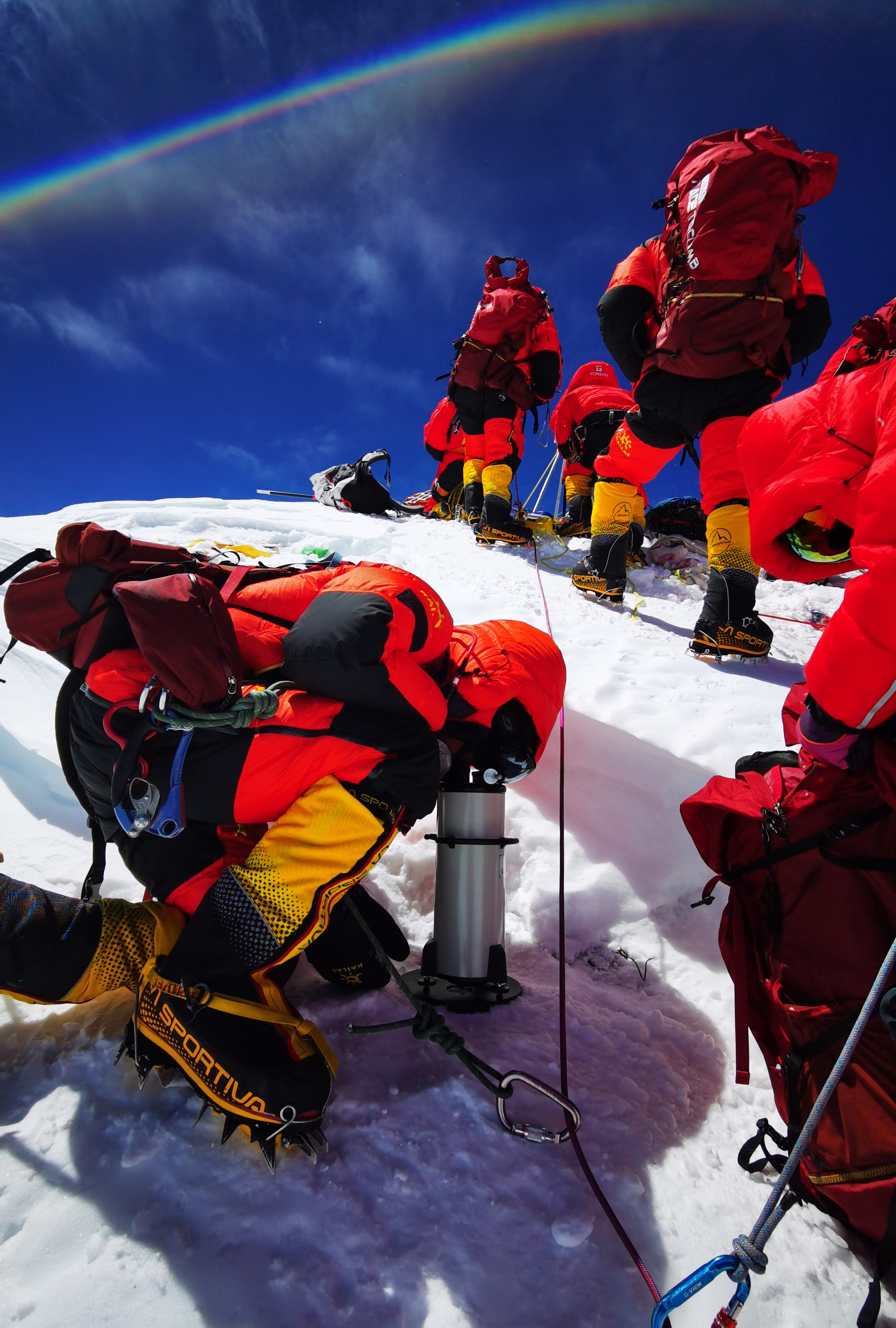 Chinese surveyors conduct surveying atop Mount Qomolangma on May 27, 2020. (Xinhua/Tashi Tsering)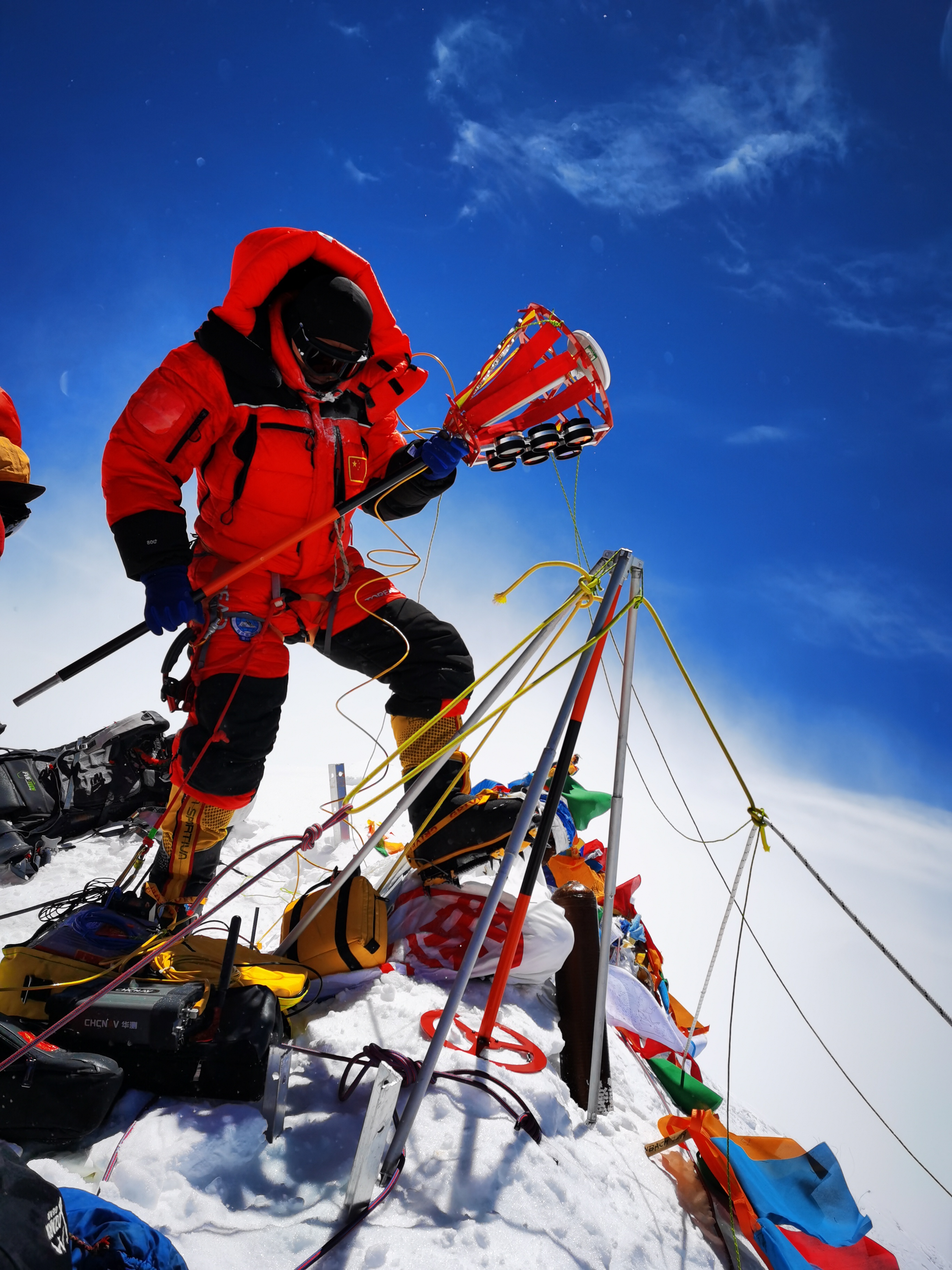 A Chinese surveyor conducts surveying atop Mount Qomolangma on May 27, 2020. (Xinhua/Tashi Tsering)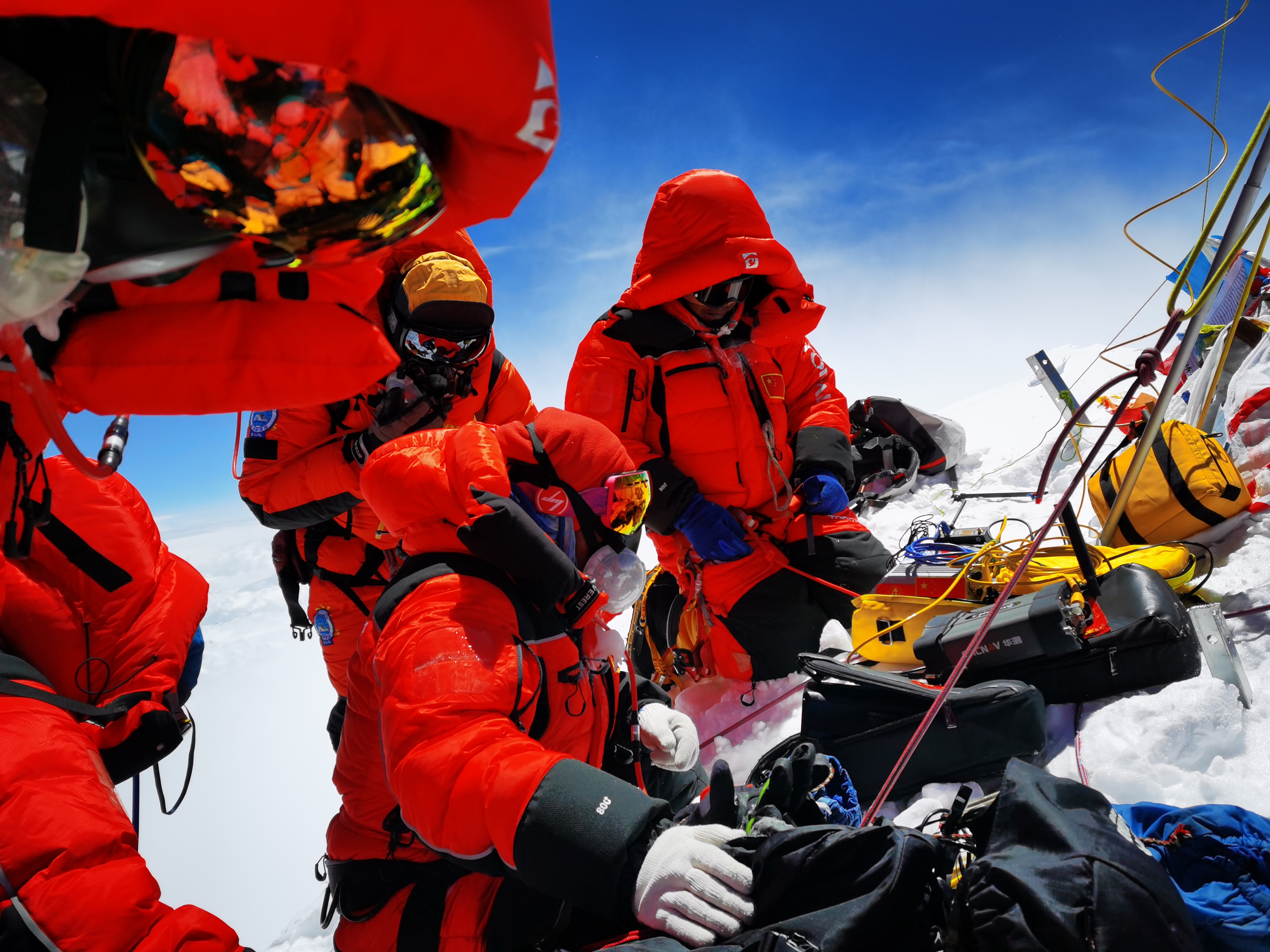 Chinese surveyors conduct surveying atop Mount Qomolangma on May 27, 2020. (Xinhua/Tashi Tsering)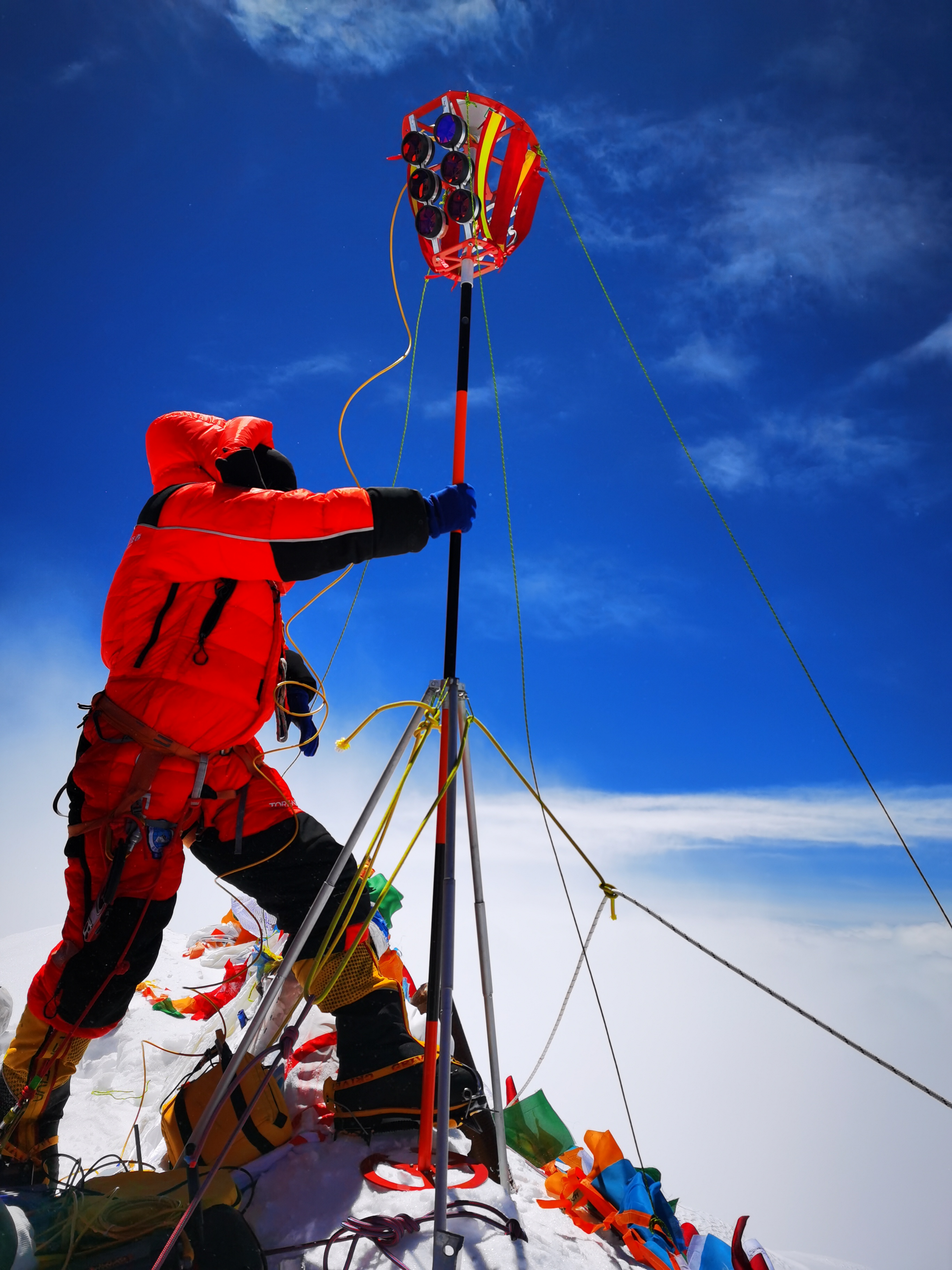 A Chinese surveyor conducts surveying atop Mount Qomolangma on May 27, 2020. (Xinhua/Tashi Tsering)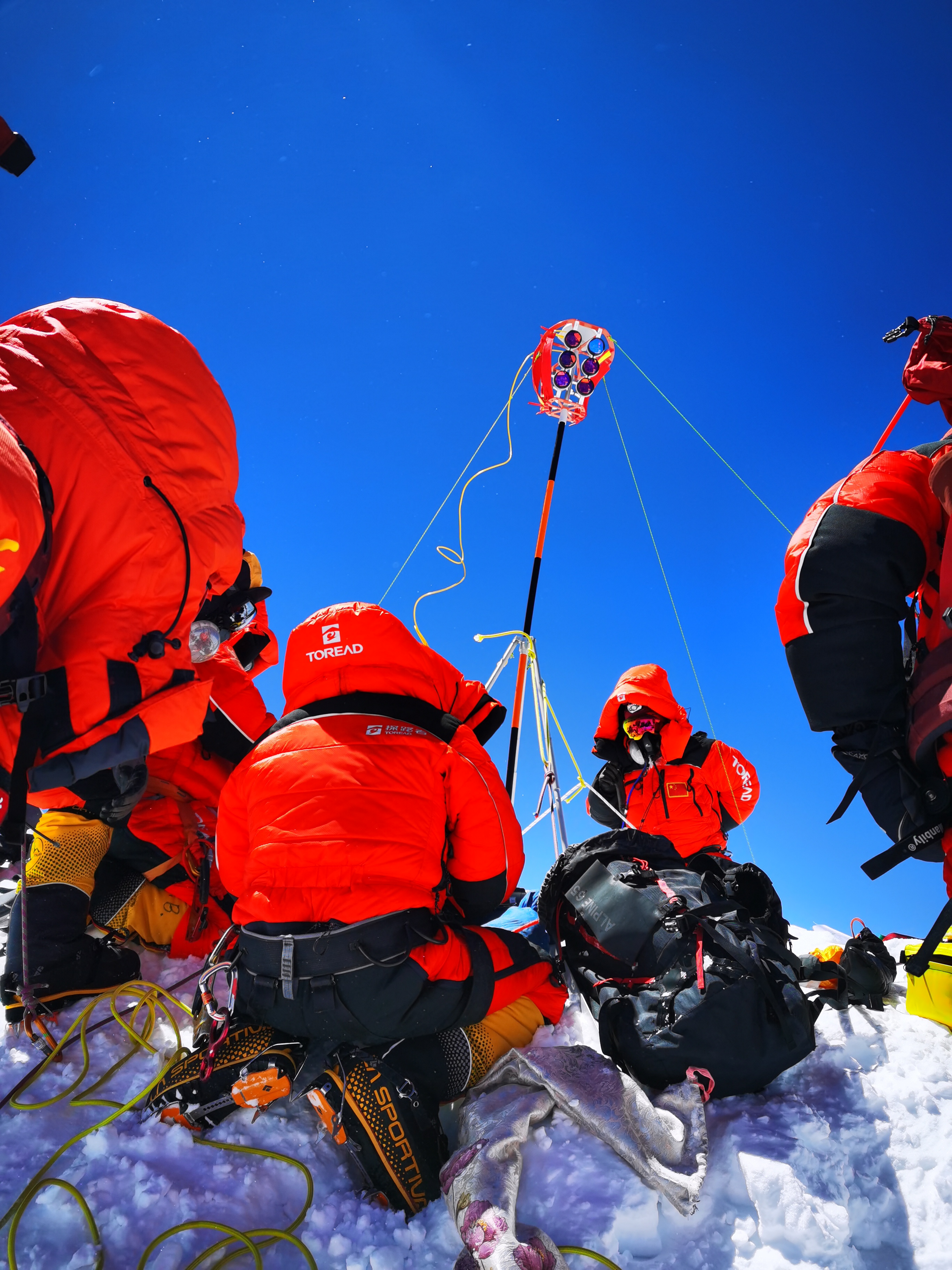 Chinese surveyors conduct surveying atop Mount Qomolangma on May 27, 2020. (Xinhua/Tashi Tsering)