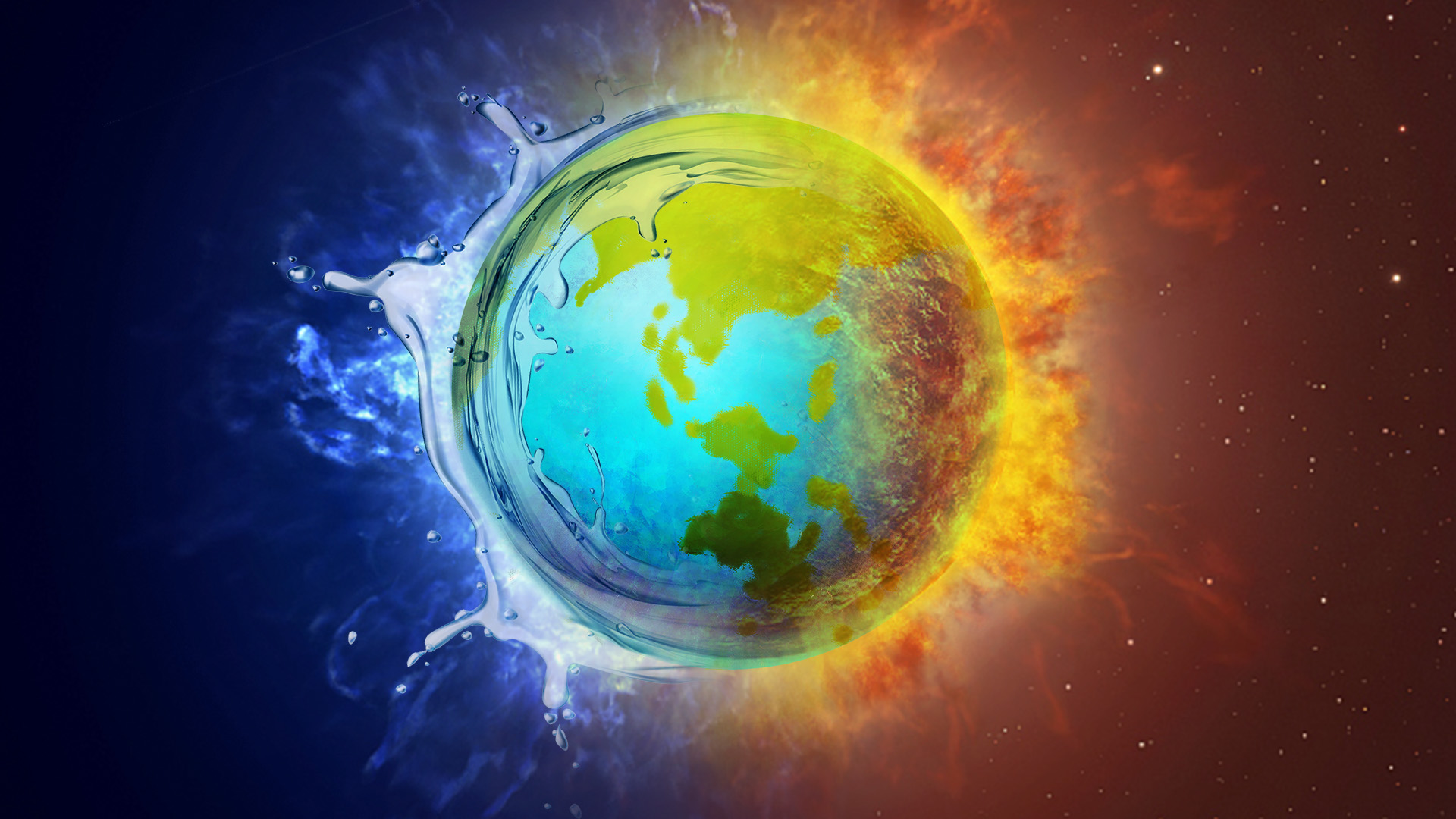 Illustration: Li Jingjie/CGTN
Typhoon In-Fa, the name of which means "fireworks," is bearing down onward after landing on China's east coast for the second time, stoking fears for more life-threatening hazards.
For the past month, nature has been on a rampage in a way that we've never seen. The severe drought over the western half of the U.S., the torrents that devastated Germany, and the floodwaters drowning passengers in the subway in central China … Records are being shattered, more frequently and more intensely.
These water-related disasters are unleashing its wrath – toppling houses, failing crops, killing people. "If climate change is the shark, then water is its teeth," said James P. Bruce, a researcher at the American Meteorological Society. Now the "shark" has surfaced, and we are all panicking.
The devastating heatwaves would be very unlikely to happen without human-caused global warming, according to a team of scientists from the World Weather Attribution project dedicated to performing "extreme weather autopsies." Human emissions have made this "heat dome" – believed to be "once in a thousand years" – 150 times more likely than not, as revealed by computer models and statistical analysis. June 2021 was the hottest June on record for Americans, leading to hundreds of deaths. A new study published in the Nature Climate Change journal reveals that an average of 37 percent of heat-related deaths can be attributed to climate change.
By the time of writing, some 80 megafires are burning across 13 U.S. states, including cities that rarely experienced such extreme temperatures such as Seattle. In Oregon, the Bootleg Fire has grown so big that it has generated its own weather. Over the past century, the 10 biggest wildfires all happened in the years after 2000. The resulting drought sent food prices up by 40 percent only this year.
We are seeing drylands getting drier, and wet regions getting wetter across the globe, according to future water projections made by the Washington-based World Resources Institute (WRI).
01:58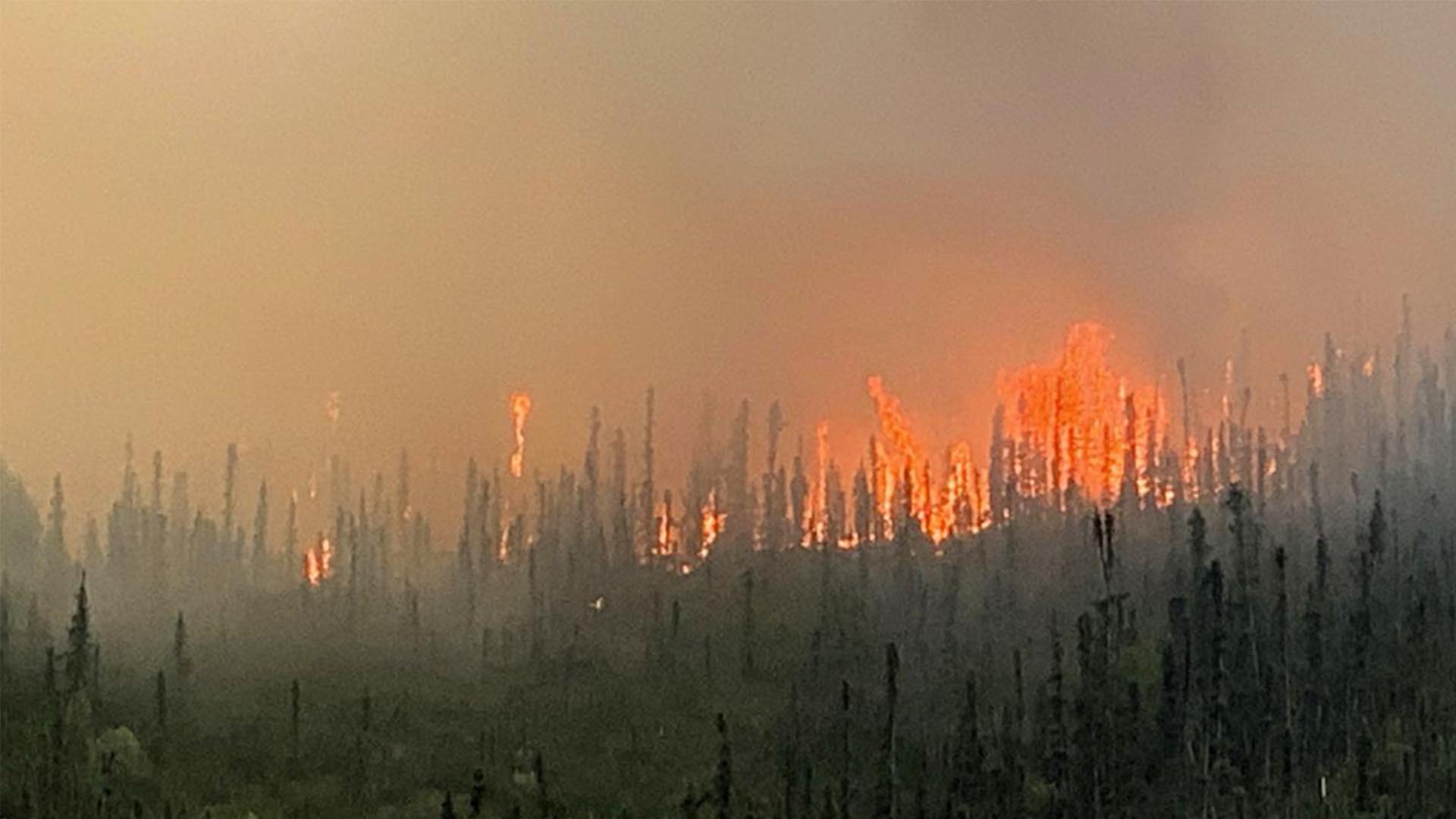 The other side of the world is struggling to cope with the extreme opposite. In Germany, rolling floodwaters killed some 200 people and left thousands more missing, with potential economic losses exceeding $7 billion. "The German language hardly knows any words for the devastation that has been caused here," said German Chancellor Angela Merkel as she surveyed the damage in the village of Schuld. In China, at least 63 have died so far in the central province of Henan where the precipitation of three days approached that of a whole year.
"Warmer air holds more moisture. That's just physics," said Luo Tianyi, director of aqueduct at WRI China, adding that the total volume of precipitation is likely to increase by 1-2 percent per degree Celsius in the rise of temperature caused by climate change.
A warmer climate means more evaporation from the ground and water vapor in the air, so when weather patterns leads to extreme rainfall, more "water" is available in the atmosphere for even stronger extreme rainfall events, he explained during an interview with CGTN. "In the meantime, climate change is also shifting the precipitation seasonality and intensity locally."
With the WRI's latest climate and water projection data, we are seeing prolonged monsoons in some places, as well as longer dry seasons in others. As such, climate change-related disasters are inflicting more miseries in addition to massive social and economic disruption.
A total of 57 countries including large economies like the U.S. and China as well as nations in the Middle East, North Africa and Central Asia, are likely to face high or extremely high water stress – a metric to measure competition for water resources, by 2040 under RCP8.5, taken as the basis for the worst-case climate scenario, Luo's team found.
01:06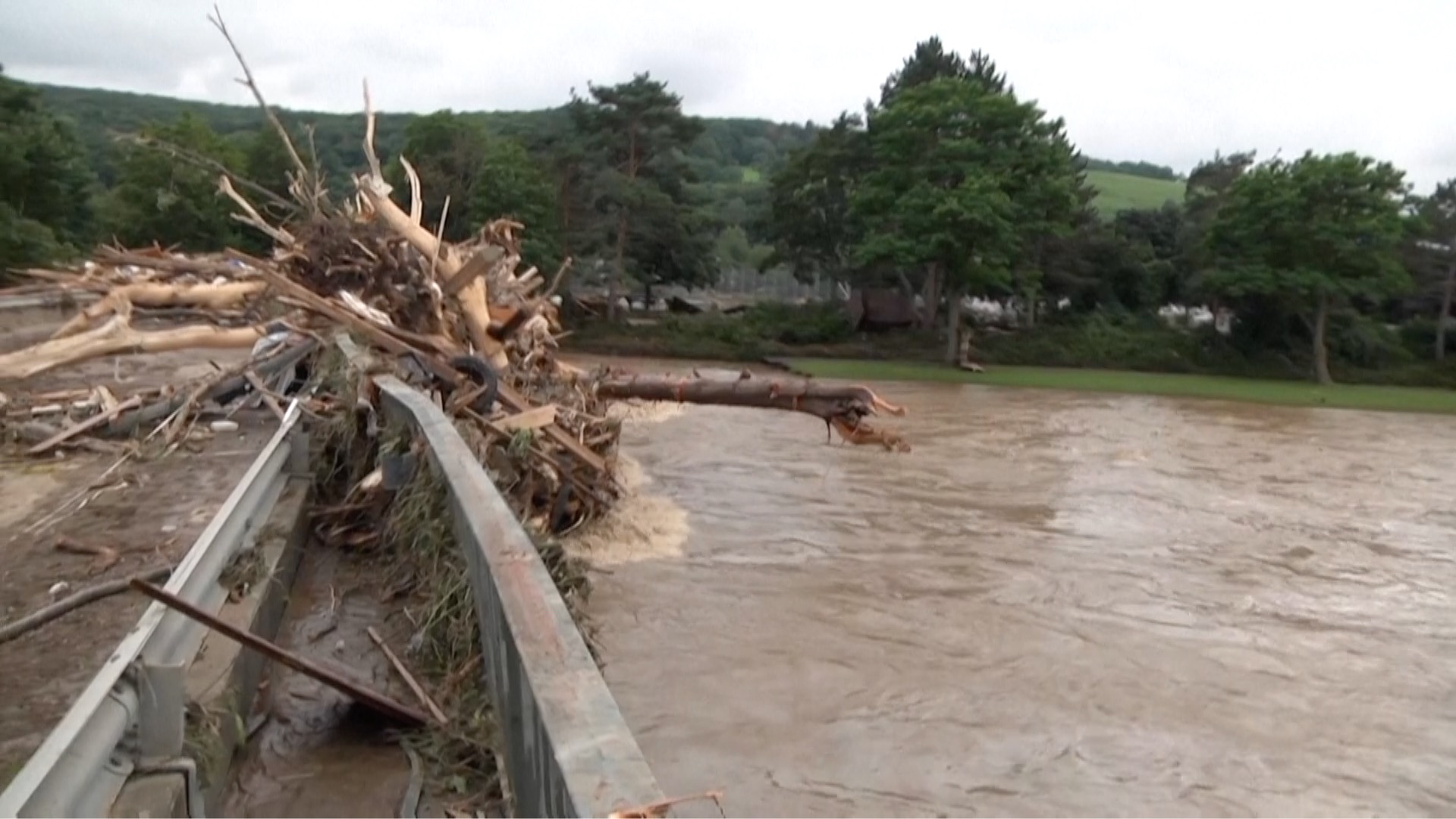 Scientific studies have increasingly revealed the connection between climate change and natural disasters happening throughout the world. A UN report released earlier this year points out that natural disasters have tripled compared with 50 years ago. Among them are more common, more sudden and more intense heatwaves, droughts and floods in a broader trend as human activities are heating our planet. Greenhouse gas emissions made the scorcher in cold-aired Siberia 600 times more probable and caused temperatures to reach 54 degrees Celsius in Pakistan. The often-times hot, humid southern U.S. state of Texas experienced three extreme weather events within a single year: drought, tornado, and then freeze.
"We are mostly likely to experience the impact of climate change through water-related events notably droughts and floods," Luo said.
California is a case in point. Little snow in winter, little rain in spring and an unusual scorching summer together have contributed to a prolonged fire season. The lingering heatwave puffing up the once fertile land is worsening the massive drought and making wildfires burn faster and wider. Central Valley farmers are feeling the pain. They have to pump up more groundwater to sustain their water-intensive crops such as almonds and pistachios (local residents have the right to use the water underground if they own the property), which has in turn exacerbated the drought. The Golden State has already been heavily relying on groundwater and water from other states. As wildfires over the past couple of years destroyed many vineyards – one of the lifelines of local farmers' income – the more extreme water stress this summer makes their lives more uncertain. New Yorkers felt the consequences 3,000 miles away when they woke up to a nefarious red sun shrouded by pollution from the wildfires on the other side of the country.
01:12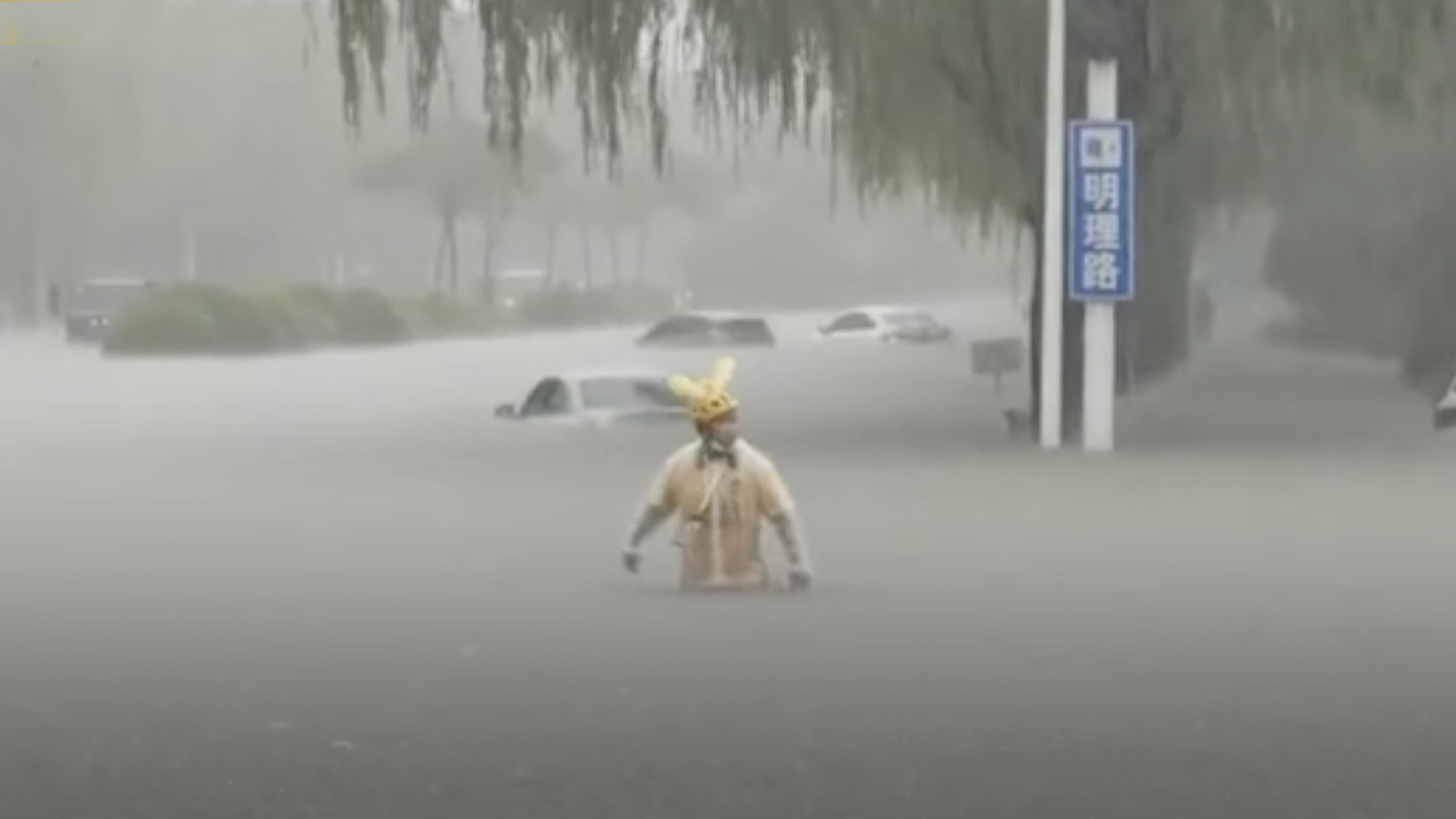 This summer, climate change hits closer to home more than ever. In the gushing torrents in Germany and China, in the billowing smoke hanging over North America, in the unpredictable course of the "fireworks," nature is taking a toll. With more data trickling in and search efforts underway, the human toll remains unaccounted for.
The disasters are in the present, and no country can afford to stay aloof. We see people uniting in the face of tragedy, but as more devilish climate phenomena ravage, we have to accelerate our efforts to curb the ever accelerating global warming before we hit the point of no return.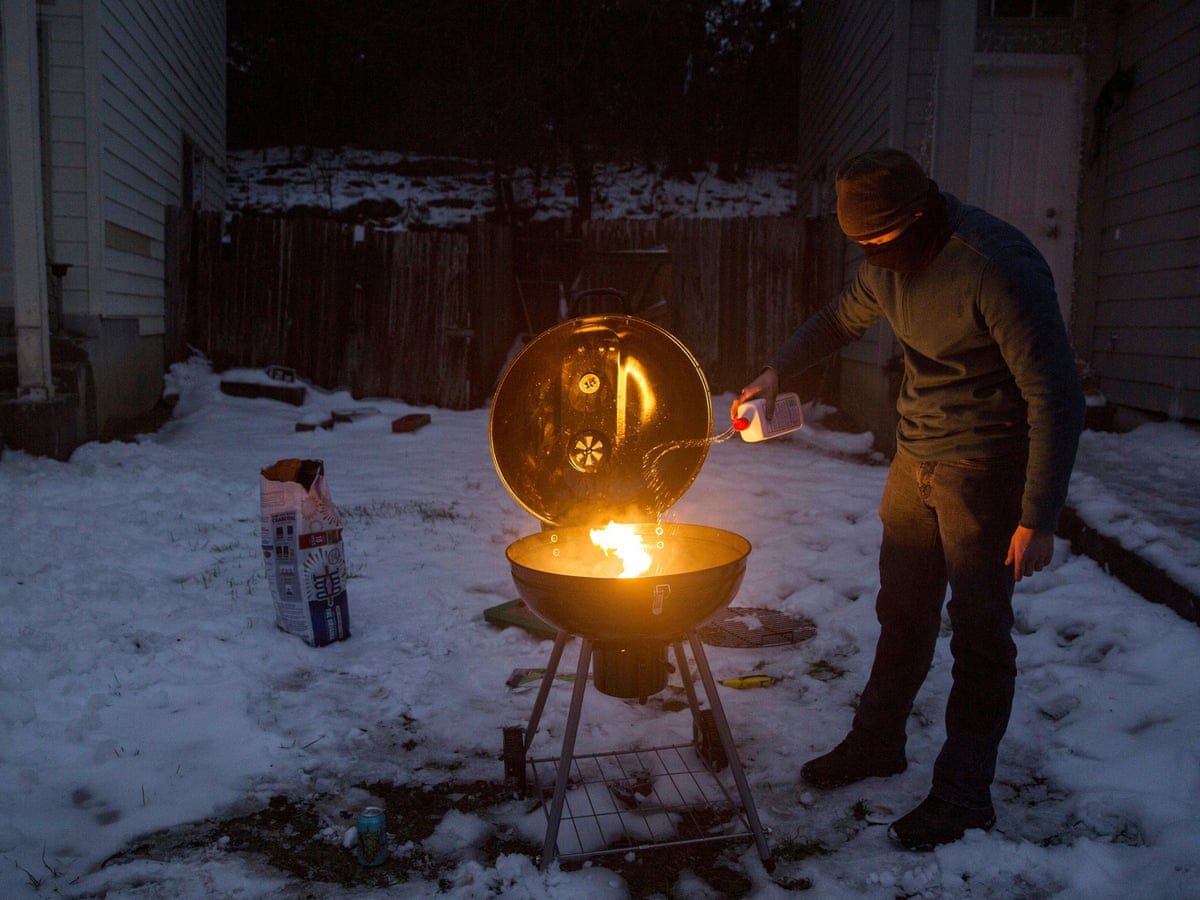 Max King cooks a pizza on a charcoal grill after winter weather caused electricity blackouts in San Marcos, Texas, U.S., February 17, 2021. /Reuters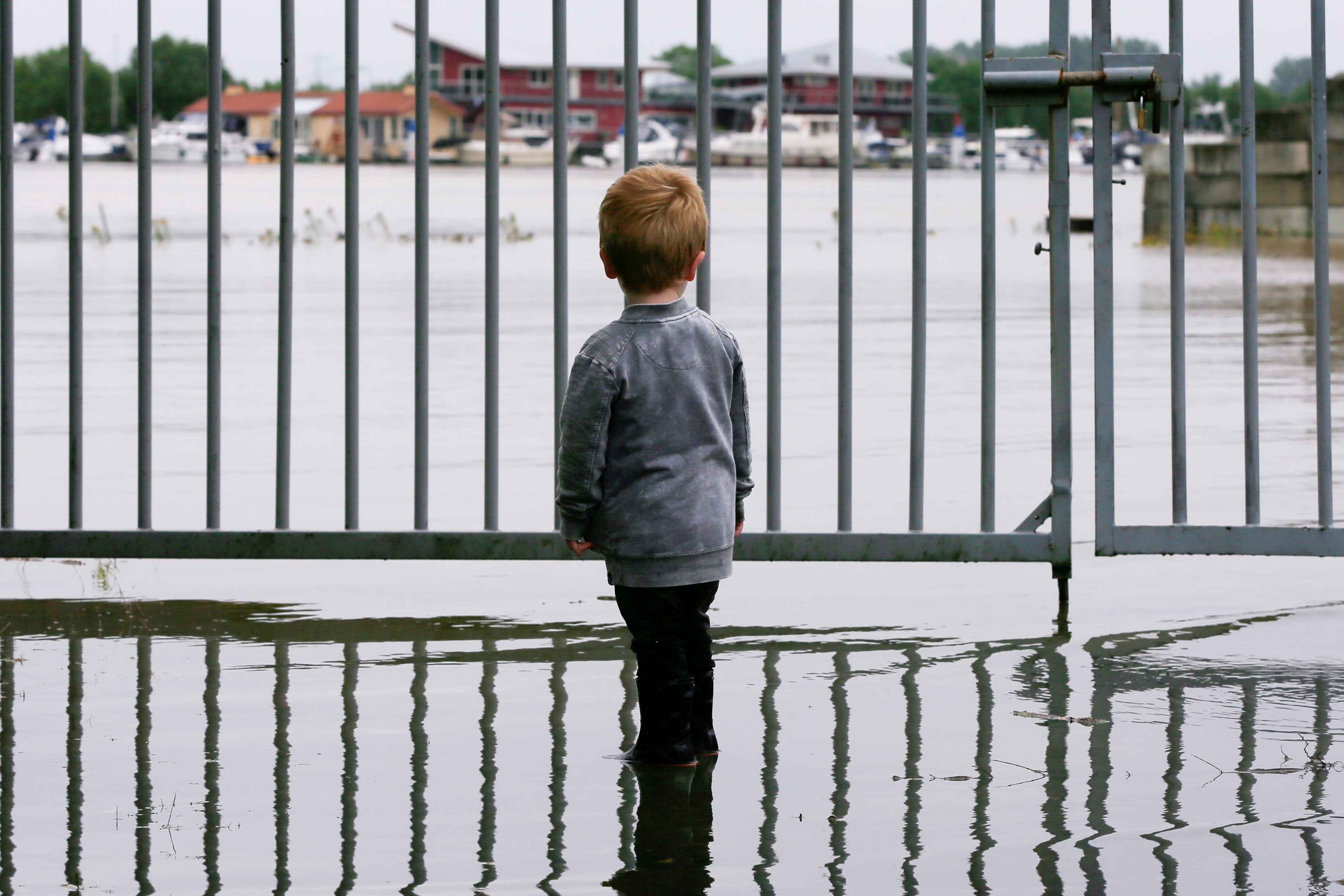 A child looks on as water floods through a fence in Wessem, the Netherlands, July 16, 2021. /Reuters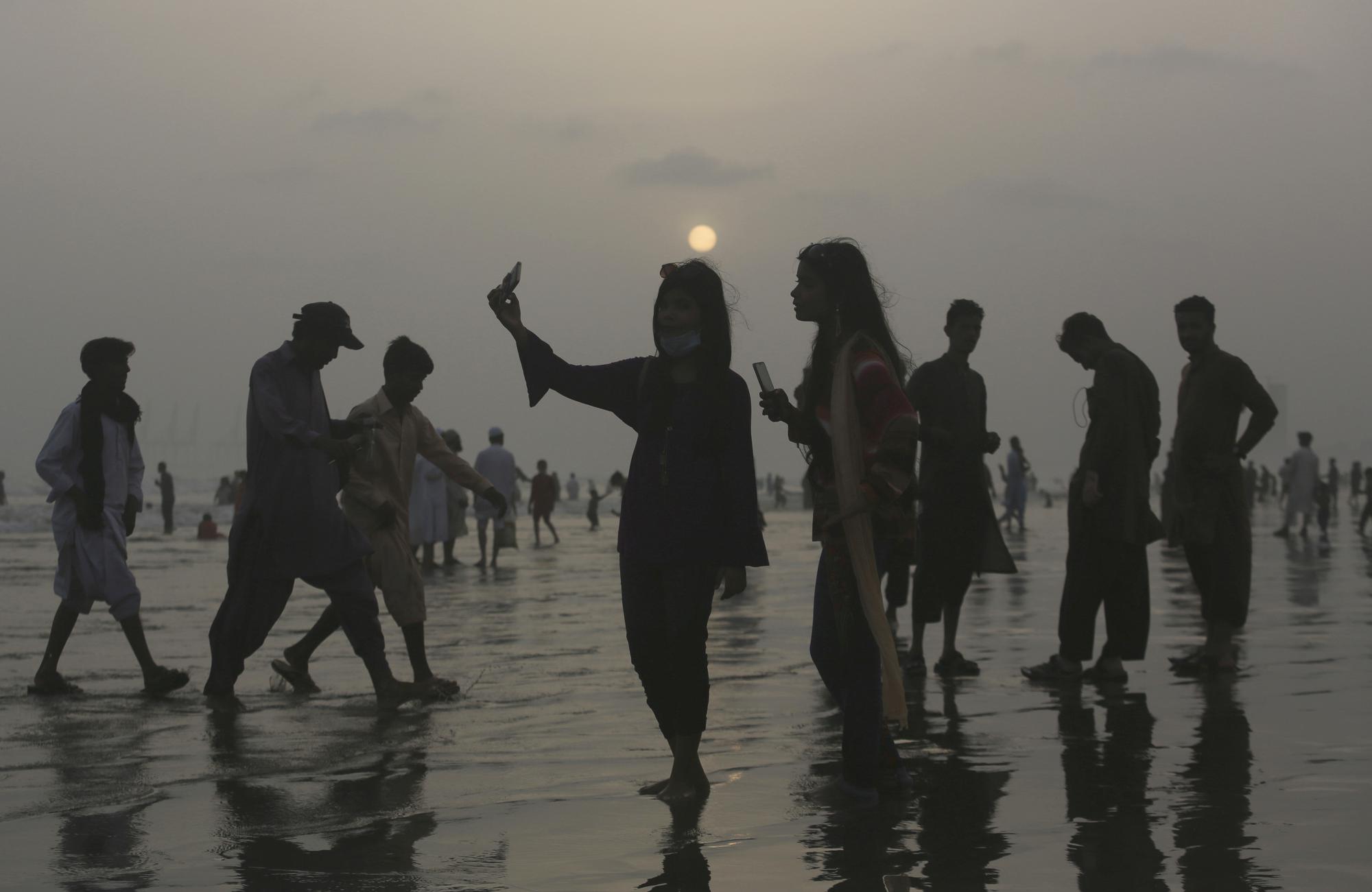 People cool themselves at Clifton beach in Karachi, Pakistan, June 17, 2021. /AP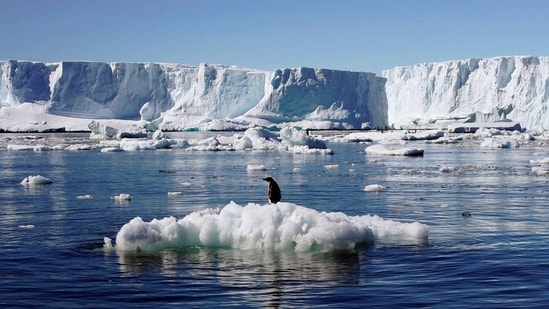 The Antarctic Peninsula is among the fastest-warming regions of the planet, almost 3 degrees Celsius over the last 50 years, according to the UN. /Reuters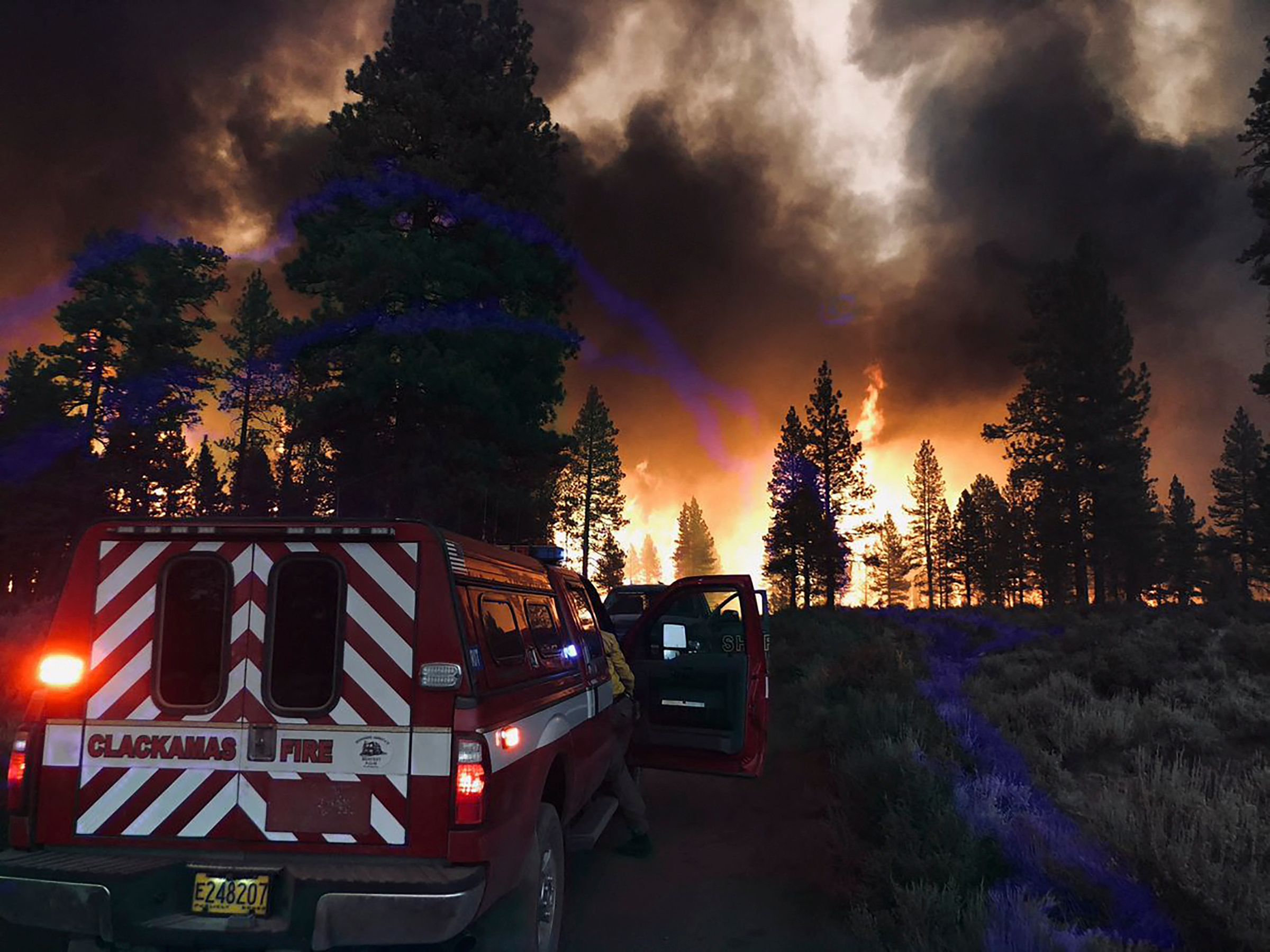 The Bootleg Fire near Klamath Falls in Oregon, U.S., July 15, 2021. /AFP