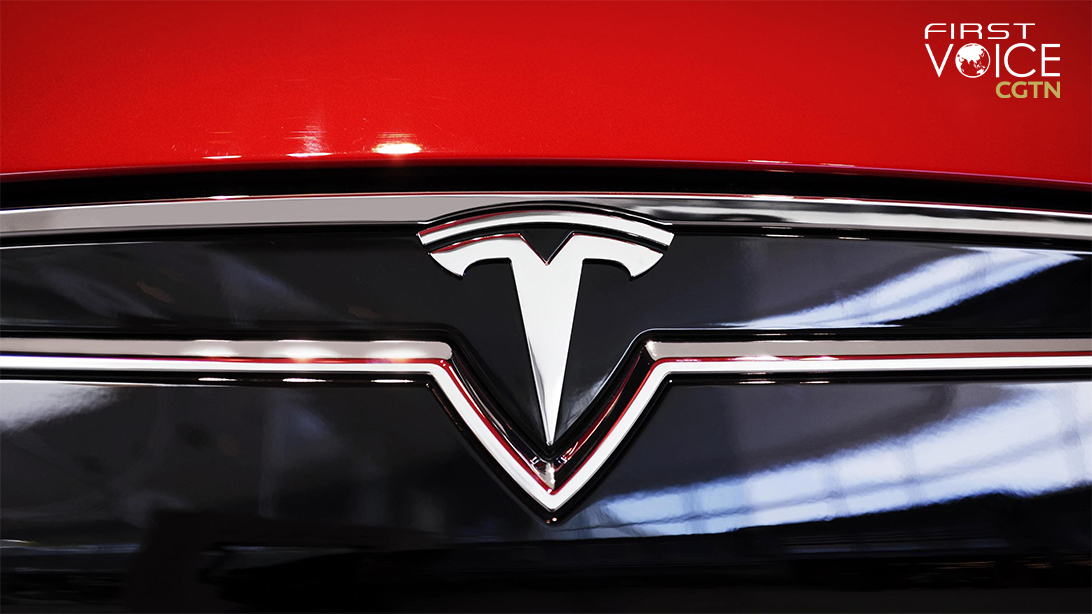 Editor's note: CGTN's First Voice provides instant commentary on breaking stories. The daily column clarifies emerging issues and better defines the news agenda, offering a Chinese perspective on the latest global events.
"Let's start Xinjiang's all-electric journey," saidTesla, announcing the opening of its showroom in Urumqi, capital of northwest China's Xinjiang Uygur Autonomous Region.
The festive occasion has since been met with the usual and expected political bombardment from U.S. politicians and political organizations. The Council on American-Islamic Relations characterized Tesla as supporting genocide. Marco Rubio, a senator from Florida and one of the chief anti-China hawks in America, tweeted that "Nationless corporations are helping the Chinese Communist Party cover up genocide and slave labor in the region."
It would be hypocritical, if not borderline delusional, to think there's a shred of truth in these kinds of statements.
If anything, Tesla would be characterized as an American company. It is based in Austin, Texas and is listed on NASDAQ. Elon Musk is often praised as the face of American's ingenuity. Apparently, now that Musk is doing something not to Rubio's liking, Rubio is rejecting his stature and the "nationality" of that company.
The hypocrisy doesn't end there. There has been no hard evidence showing the purported "genocide" in Xinjiang. After putting an end to persistent terrorist activities in the region, the Chinese central government and the local authorities have worked towards strengthening its security and prosperity. Between 2014 and 2019, the region experienced an average GDP growth of 7.2 percent. Three million people, or one-seventh of Xinjiang's population, had been lifted out of poverty by 2019. There's a reason why companies like Tesla, Volswagen AG, General Motors and Nissan Motor Co. have showrooms in the region.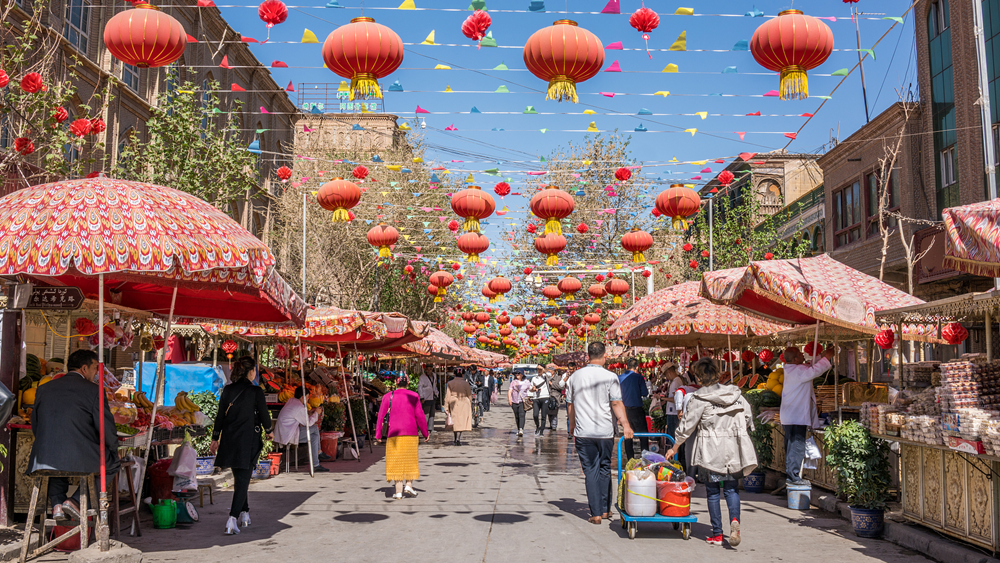 A street view of Kashgar in northwest China's Xinjiang Uygur Autonomous Region, April 12, 2019. /CFP
But what U.S. politicians have been doing is what they've constantly accused others of. They are turning companies, domestic and international alike, into their very own political weapon. Business decisions by these companies are no longer based on cost-benefit analysis, but whether making them would make enemies in Washington or invoke criticism in the national press from lawmakers.
The weaponization of companies, or more accurately described as business interventionism, is endangering the United States and the liberal free trade order established since the end of the Cold War. And it is becoming the political fashion of the day.
Business interventionism doesn't carry the same risk as a military one. No one could argue that trying to militarily intervene in China's affairs like the U.S. did to Afghanistan or Iraq is a wise choice. Militarily, China is capable enough to deter America from using brute force to pry into its territory.
However, in the business realm, things are more comfortable for the U.S. politicians. By putting moral costs on big corporations and using sanctions to force them into making a choice between China and the United States, America exacts a heavy price on those who decline to conform to its political will. Therefore, by ways of economic coercion, the U.S. government could direct companies' actions without having to bear the brunt of potential blowback.
Tesla is one of the most visible targets of America's business interventionism. The company's interests in expanding its footprint in China have caused consternation among the politicians, as it is seen as lending legitimacy to a government that they are at the moment trying to delegitimize. As a result, Tesla becomes the villain for doing what a company is supposed to do – making decisions based on its own agenda and interests.
It is time for the global business community to recognize and get united against the U.S.'s business interventionism. Letting such a strategy run amok will doom international companies to the same fate as those countries that the U.S. swore to bring democracy and human rights to but only left with ruin and destruction.
(If you want to contribute and have specific expertise, please contact us at [email protected].)