00:24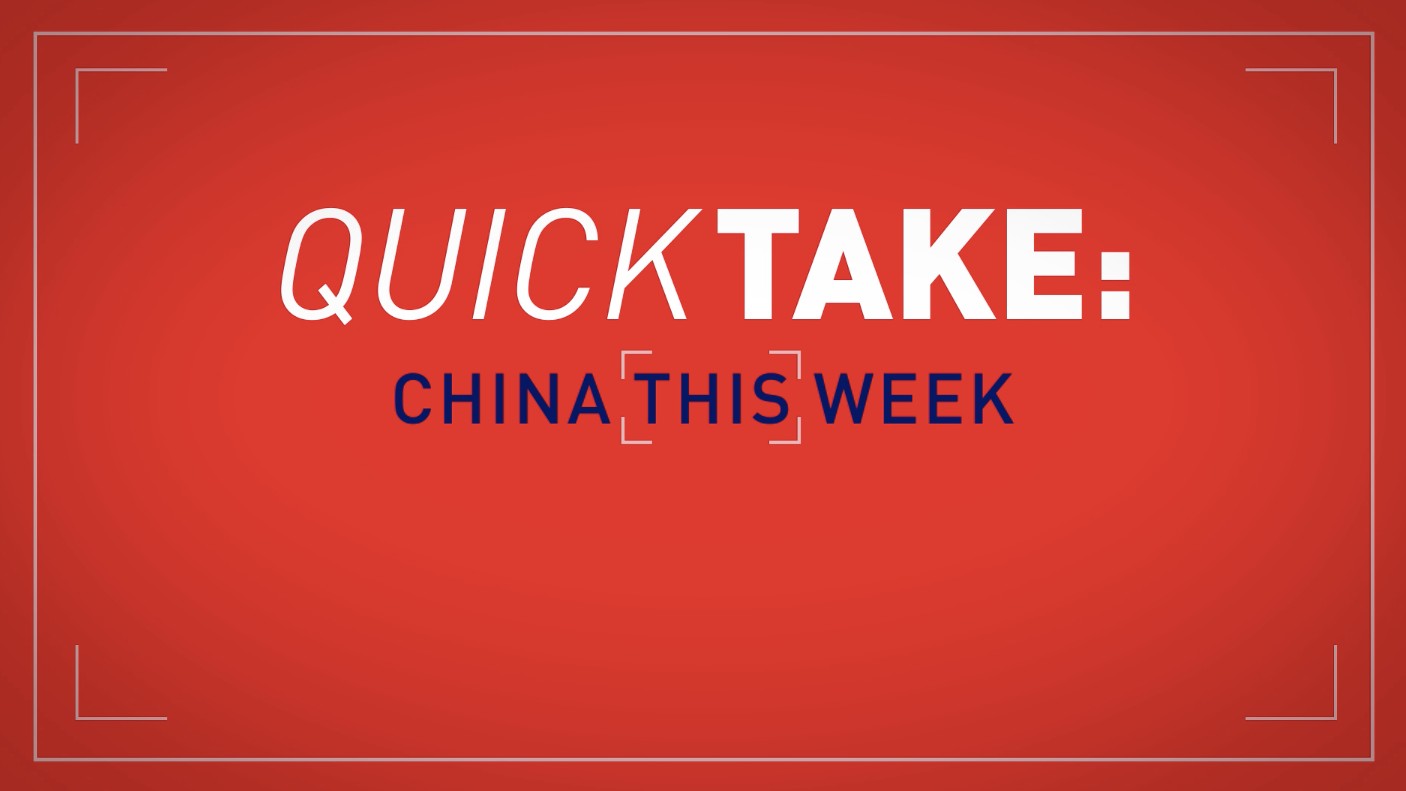 New personal data privacy law passed
China's top legislature has passed a law to protect personal information, effective November 1, in an effort to further regulate cyberspace with more compliance requirements for companies in the country.
The Personal Information Protection Law came against the backdrop of public complaints about mismanagement and misuse which have resulted in user privacy violations.
100-million-year-old turtle-embryo fossil discovered
A fossilized egg from an extinct prehistoric giant turtle with an embryo still inside has been discovered in central China's Henan Province.
The discovery was made in 2018 but the results of the research were only just published online in the Proceedings of the Royal Society B: Biological Sciences journal.
The fossil, dating back to about 100 million years ago during the Cretaceous Period, is a complete egg containing embryonic remains.
A screenshot of the photographs and CT images of the fossilized egg published in the biological research journal Proceedings of the Royal Society B: Biological Sciences in August, 2021.
Stunning photos by taikonauts
The stunning photos were taken by the three Chinese astronauts, or taikonauts, stationed in the Tianhe core module of China's space station.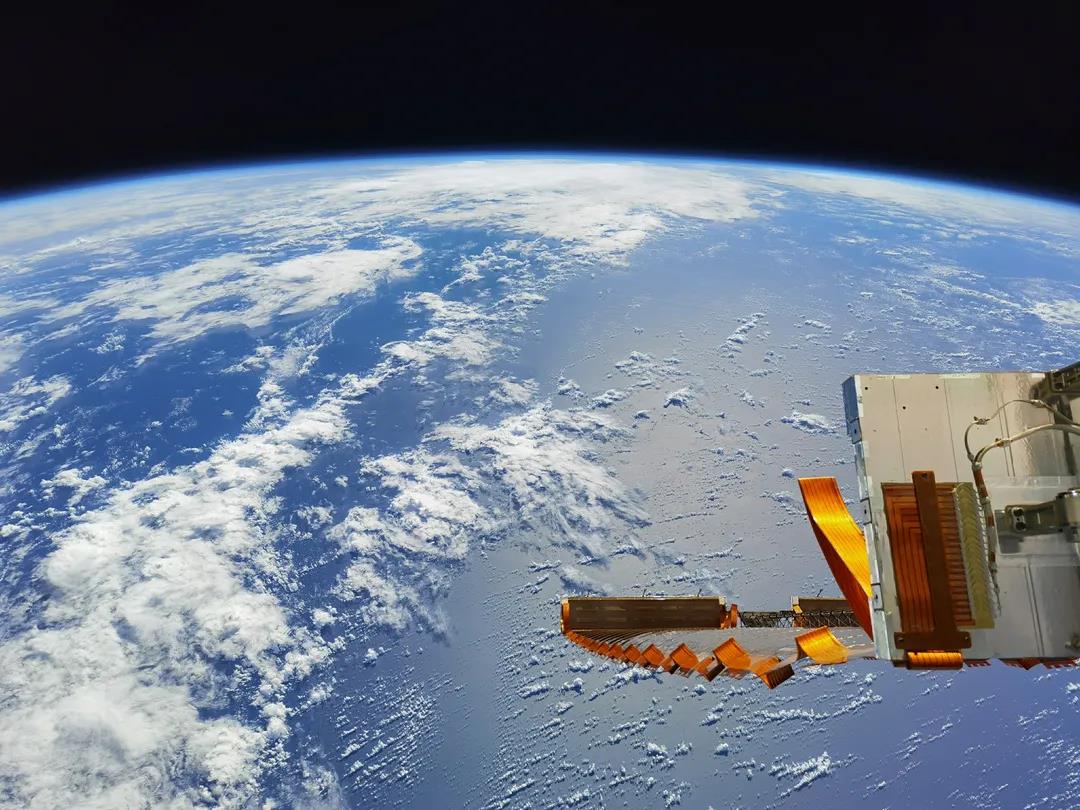 The Gulf of Guinea seen from China's space station Tiangong on its Earth orbit, July 21, 2020. /Taikonaut Tang Hongbo
China and Europe are partners, Wang Yi
Chinese Foreign Minister Wang Yi held a phone conversation with Emmanuel Bonne, diplomatic counselor to French President Emmanuel Macron, exchanging views on bilateral relations, origins tracing of COVID-19 and the situation in Afghanistan.
China is happy to see the European Union (EU) grow stronger, said Wang, stressing that China and Europe are partners rather than rivals, and their common interests far outweigh differences. Strengthening dialogue between China and Europe is beneficial to both sides and the world at large, he added.
China reduces minors' time on online games
China went further to prevent gaming addiction among minors by slashing the time they can spend on online games to only three hours per week.
Users under the age of 18 can only play online games from 8 p.m. to 9 p.m. on Fridays, weekends and official holidays, according to a document released by China's National Press and Publication Administration.
Real-name registration and logins will be strictly implemented, said the notice, adding that companies cannot offer games to users who fail the identification process.
1,600-year-old Buddha statue's feet restored
The restoration of the feet of a 1,600-year-old stone Buddha in Tianti Mountain Grottoes has been completed.
The Buddha statue of the site's No.13 grotto in northwest China's Gansu Province was built on fragile red sandstone beside a reservoir. Years of water seepage and weathering damaged parts of the statue, including the feet.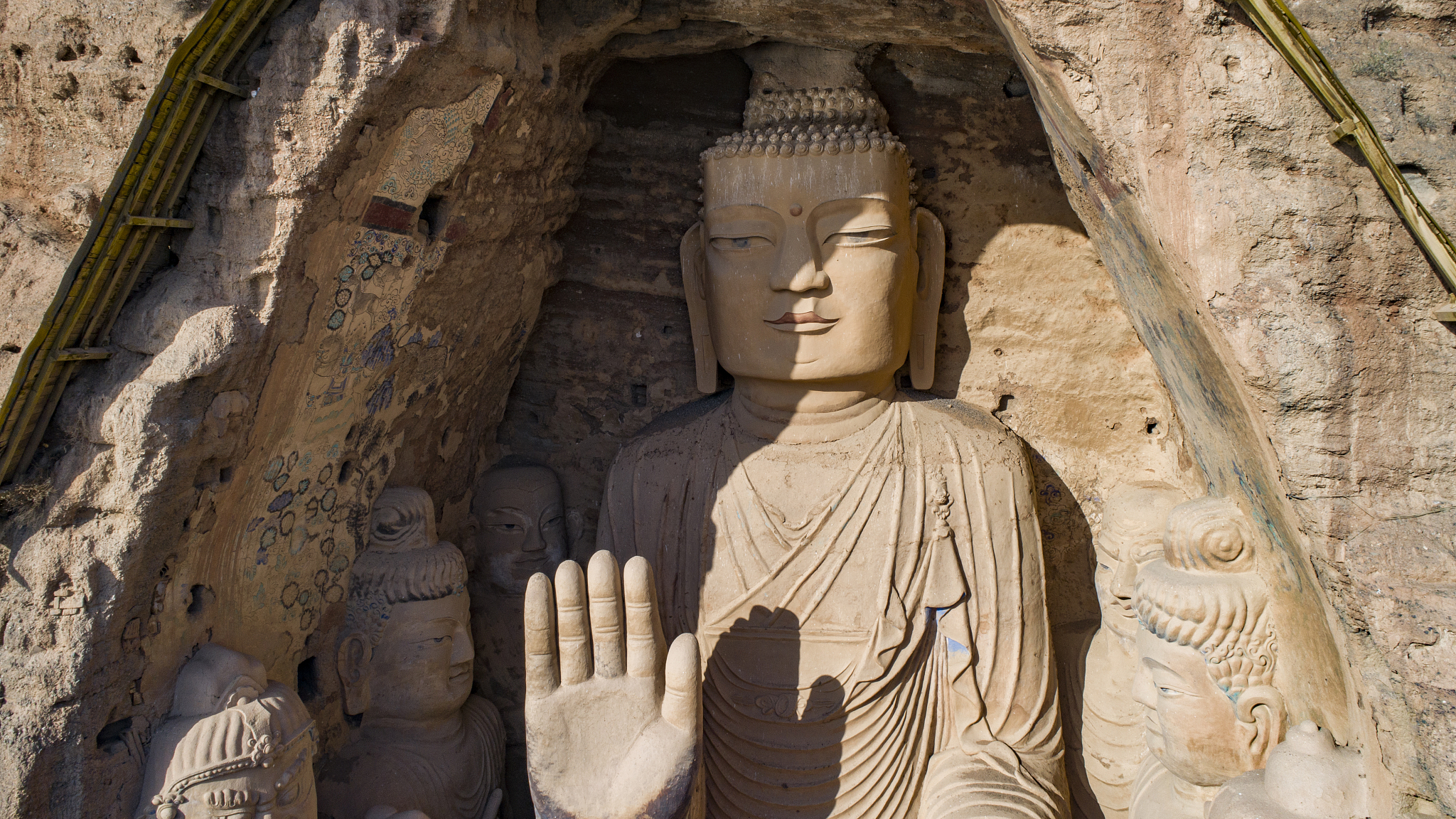 Tianti Mountain Grottoes are located in northwest China's Gansu Province and boast a history of 1,600 years. /CFP
Remains of Chinese soldiers killed in Korean War returned to homeland
South Korea returned the remains of 109 more Chinese soldiers killed in the 1950-53 Korean War.
A transfer ceremony was held Thursday morning at the Incheon International Airport, west of the Republic of Korea (ROK) capital of Seoul. A Chinese delegation led by Vice Minister of Veterans Affairs Chang Zhengguo and a South Korean delegation led by Vice Defense Minister Park Jae-min attended the ceremony.
During the ceremony, Chinese Ambassador to South Korea Xing Haiming covered the coffins with China's national flags before they were carried onto a Chinese military airplane.
Screenshot from CGTN of the ceremony.
Han Zheng highlights trust for China-U.S. climate cooperation
Chinese Vice Premier Han Zheng on Thursday said China-U.S. cooperation on climate must be based on the foundations of the Paris Agreement in talks via video with John Kerry, visiting U.S. special presidential envoy for climate.
Chinese powerlifting gold medalist Liu Lei sets example for his son
Chinese Paralympic powerlifter Liu Lei was coughing on the phone talking to Xinhua News Agency on Saturday. "I have not been 100 percent healthy in the past few years. I was gonna retire after Rio, but I carried on until today with the support of my family. I think I can set a good example for my son with my own actions," Liu told Xinhua.
Less than 24 hours before that interview, Liu lifted 198 kg in the men's 65 kg powerlifting event at the Tokyo Paralympics to win the gold on Friday. It's already the fourth Paralympic gold of his career.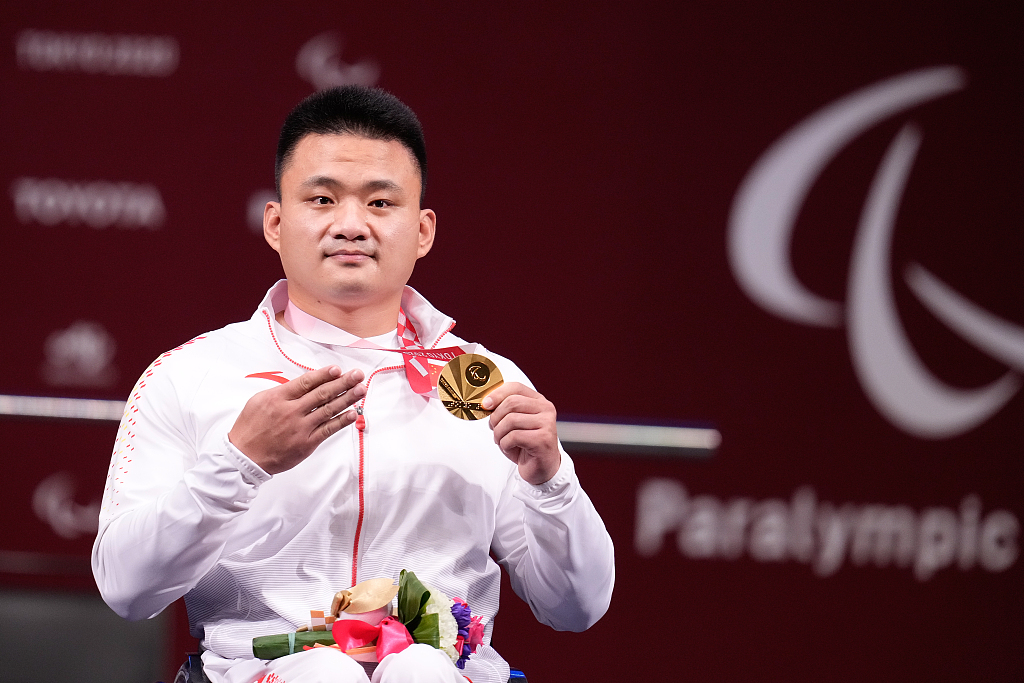 Liu Lei of China poses wins the title of the powerlifting men's 65 kg event at the Tokyo Paralympics, Tokyo International Forum in Tokyo, Japan, August 27, 2021. /CFP
Study finds immune signaling molecule boosts fat burning
Chinese researchers have found that an immune signaling molecule can boost fat burning in mice, shedding light on a potential treatment for obesity.