The first Australian citizens and visa holders evacuated from Afghanistan disembark at Perth International Airport in Australia from a government-sponsored charter flight, August 20, 2021. /CFP
Australia's evacuation mission from Afghanistan has ended, authorities said on Friday.
Australian Minister for Defense Peter Dutton confirmed on Friday that Australian troops had left Afghanistan before the
deadly bombing attacks
at Kabul airport on Thursday that killed dozens including 13 American troops.
The Australian government has not been able to confirm whether any Australians or visa holders were injured, according to local media.
"Not too long before the attack, I can confirm that Australian troops and the rest of our personnel were wheels up and out of Kabul and I am so grateful that they are now safe," Dutton said.
Dutton told local media there was "very clear intelligence" that further attacks were likely but that the decision to leave Kabul was still a difficult one.
"It's an impossible situation, because the intelligence was clear to us that if we allowed our soldiers to stay on with the near certainty of terrorist attacks, then we would lose ... Australian lives," he said. "That wasn't a risk we were prepared to take."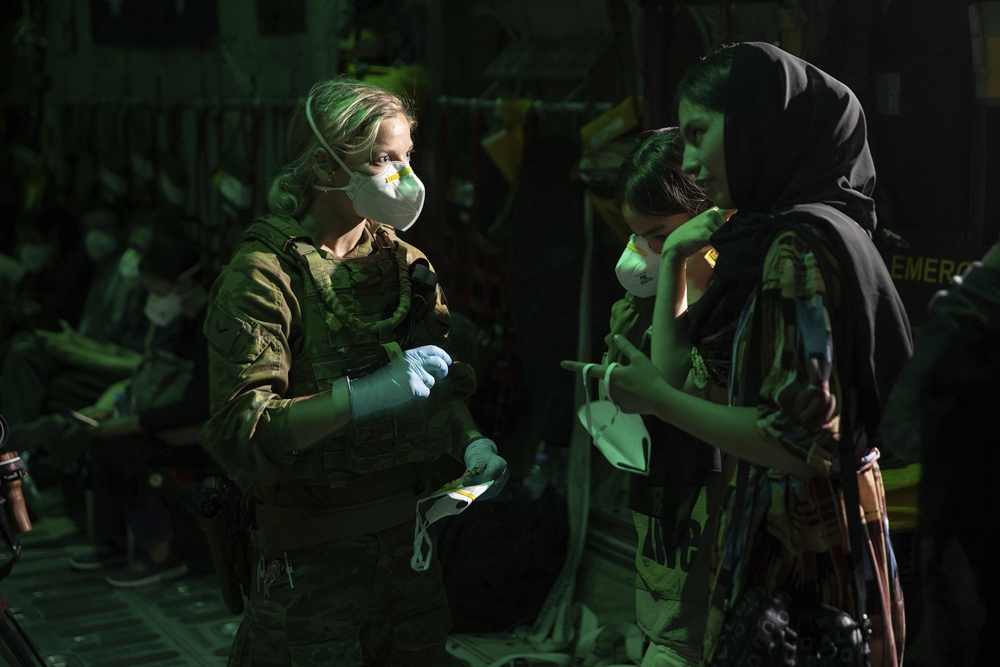 An Australian medic (L) provides face masks to evacuees boarding a rescue flight that left Hamid Karzai International Airport in Kabul, Afghanistan, August 18, 2021. /CFP
Australian Prime Minister Scott Morrison also confirmed the pullout. "We were able to ensure the departure of the remaining Australian personnel over the course of last night, not that long before the terrible events that unfolded last night took place," Morrison told a news conference.
He said U.S. and British forces had helped Australian troops over nine days to evacuate some 4,100 people, including 3,200 Australians and Afghan citizens with Australian visas.
The prime minister said Australia had completed its evacuation operations and was now in a "post-evacuation phase."
Allegations of human rights abuses
Australia deployed 39,000 troops over two decades as part of U.S. and NATO-led operations in Afghanistan, a mission that cost the country billions of dollars and left 41 Australian soldiers dead.
While the country has not had a significant troop presence in Afghanistan since withdrawing combat personnel in late 2013, the war has taken a toll and fueled controversy at home and abroad.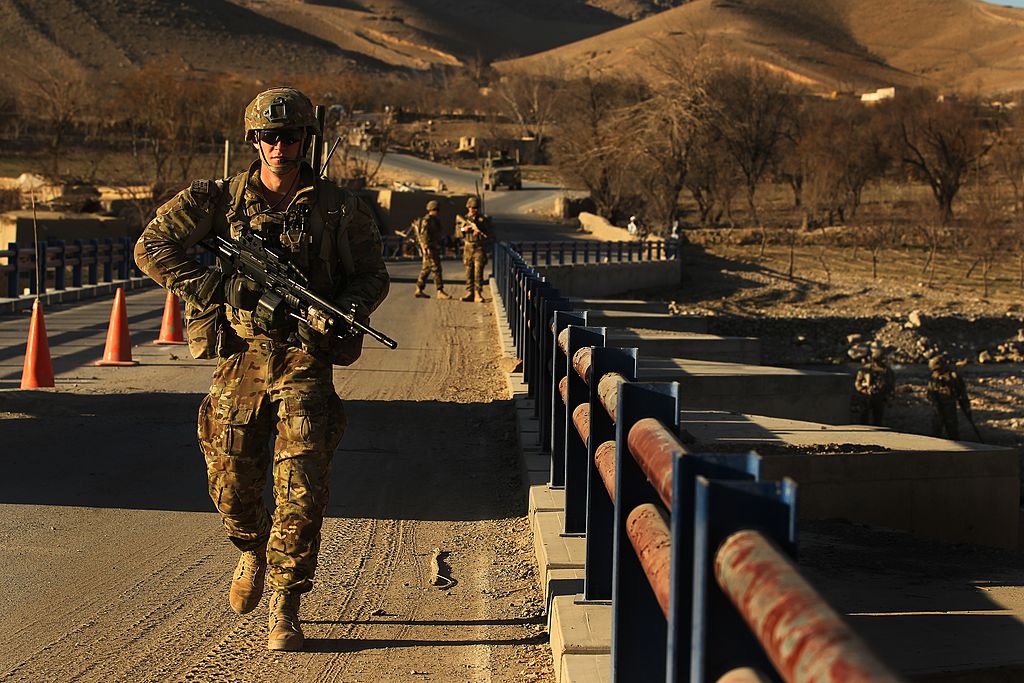 Australian soldiers search for improvised explosive devices at the Puza Bridge in Dai Roshan, Uruzgan Province, Afghanistan, January 24, 2013. /Getty