02:59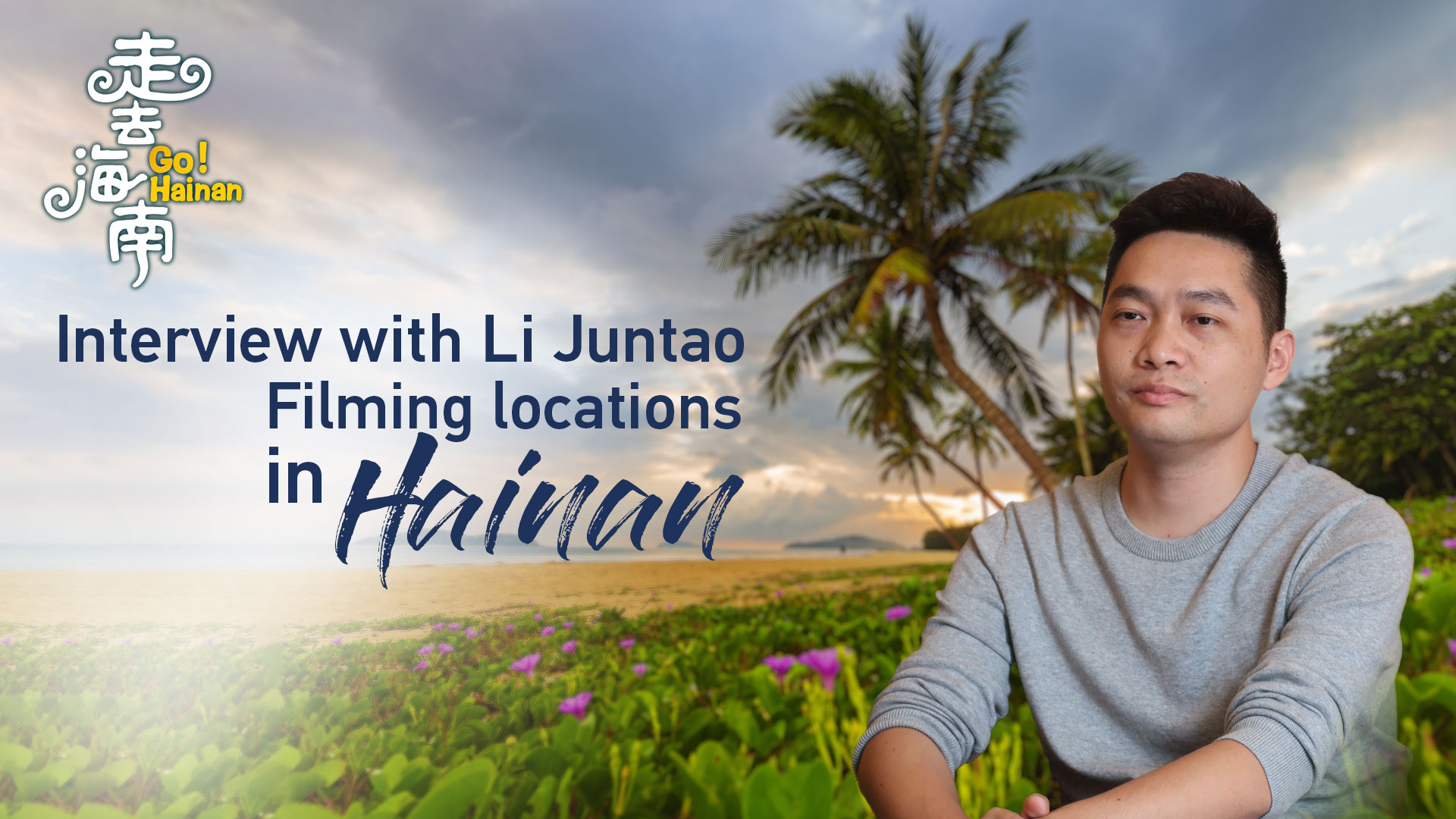 Sunshine, stretches of coastline, silver-white sand lined with coconut palms and a pleasant climate all year round, Hainan is known for its natural picturesque landscape, which also makes it an ideal filming location for movie crews from different countries.
Many movies were filmed in the southernmost province Hainan, including Hollywood blockbuster "The Meg," classic Rom-Com "If You Are the One 2" and the award-winning film "The Red Detachment of Women."
"Hainan Province's biggest advantage lies in its natural landscape," said Li Juntao, the CEO of Haidan Culture Company. Scenic spots like Boundary Island and Qingshui Bay have breath-taking views, and are suitable locations for filming, Li added.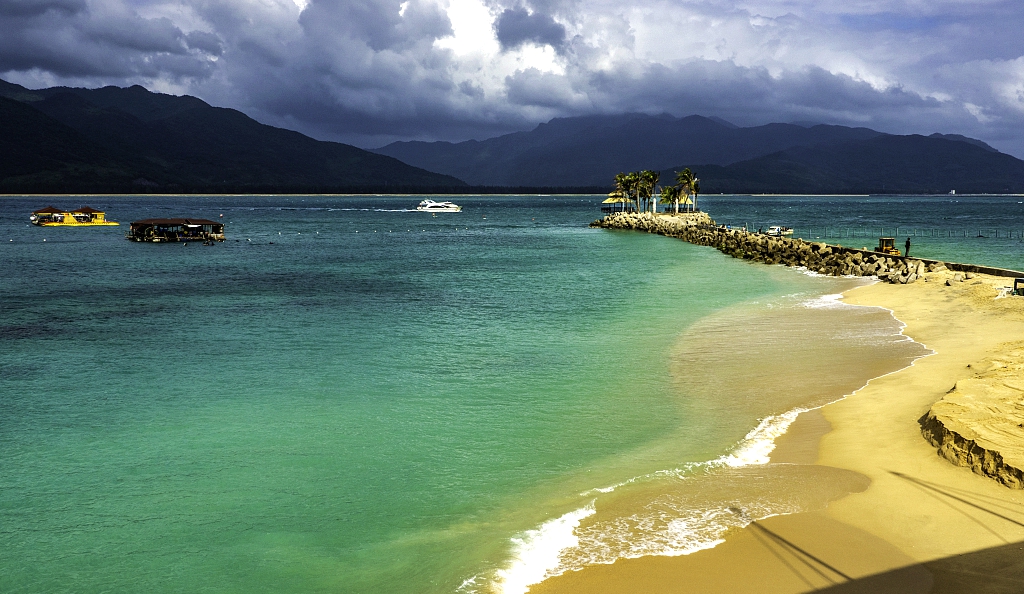 The coast of Boundary Island, Hainan Province, South China. /CFP
Filming locations in Hainan
Boundary Island, located in Lingshui Li Autonomous County, is China's first national 5A island scenic spot. Hailed as "a gem drops from sky," the island has attracted many film crews. Guests from the variety show "My Little One" learnt diving in the island leading to a spurt in the visitors arriving for diving in the location.
Yalong Bay Tropic Paradise Forest Park got its fame after the popular Rom-Com "If You Are the One 2" was filmed here. Scenic spots like the Crossing Dragon Chain Bridge that appeared in the film are still deemed to be romantic destinations for couples.
Apart from natural landscapes, movie studios in Hainan also received attention. Movie Town Haikou, an artificial town and tourist destination that was opened on December 29, 2013, is where the movie "Youth" was filmed.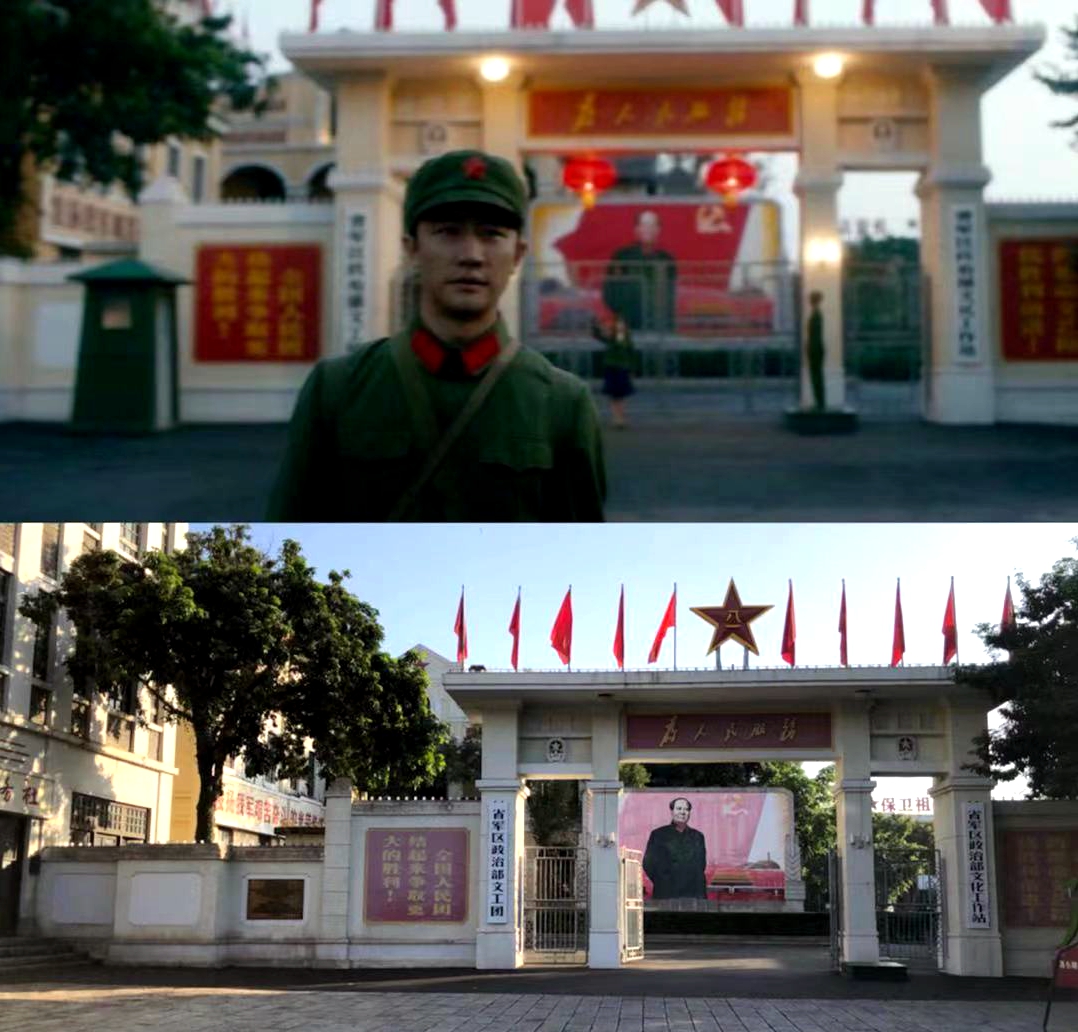 A movie scene of 'Youth' from Movie Town Haikou, Hainan Province, South China. /CGTN
Acclaimed director Feng Xiaogang's coming-of-age film "Youth" features a group of adolescents in an art troupe during the 70s last century. It has won the 12th Asian Film Awards. Most scenes from the film were shot in Movie Town Haikou.
The town has preserved the movie site of "Youth," which gives visitors an opportunity to experience scenes from the movie.
"Movie Town Haikou has two sections. The street section includes old-style streets, the movie set of 'Youth,' and newly-built Old Beijing Scenic Area. The second section is a studio, which is usually where we film our productions," said Li Juntao. The town has two functions of video shooting and tourism.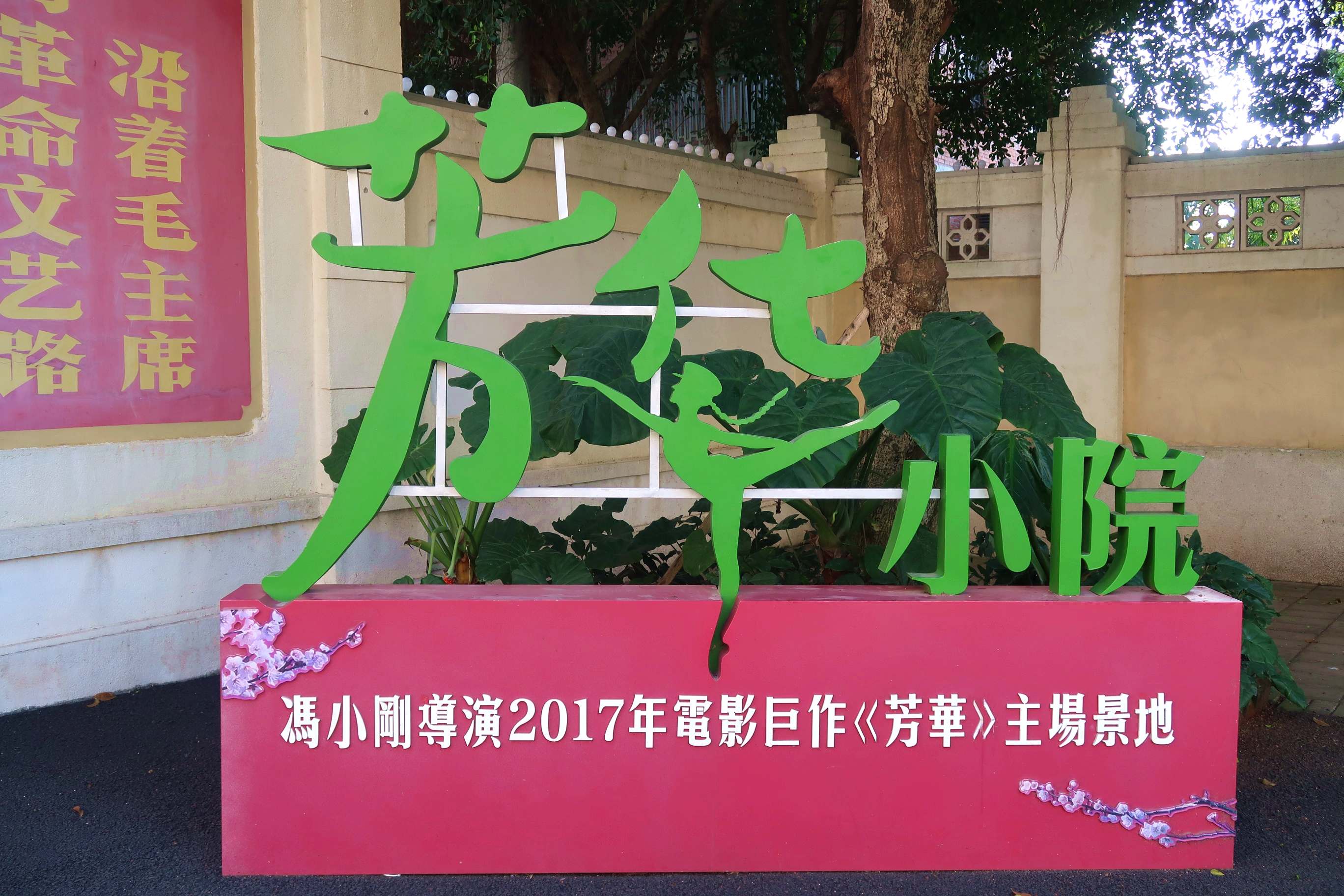 The movie set of 'Youth' in Movie Town Haikou, Hainan Province, South China. /CGTN
Free Trade Port in the southernmost province
"It is not just natural landscape that attracted filming crews," Li Juntao told CGTN. "The announcement and implementation of Hainan Free Trade Port (FTP) and its related policies have had a strong stimulating effect on Hainan's film and television industry.
Policies like 'zero tariff' and 'low tax rates' made it possible for Hainan to become a domestic film and television equipment assembly processing and manufacturing center, which distinguished it from other regions.
"Firstly, domestic A-list film and television companies as well as production and investment companies have chosen to settle in Hainan," said Li Juntao. "Film and television crews are increasingly coming to Hainan to shoot, which is a real push to the Hainan film and television industry brought about by the free trade port."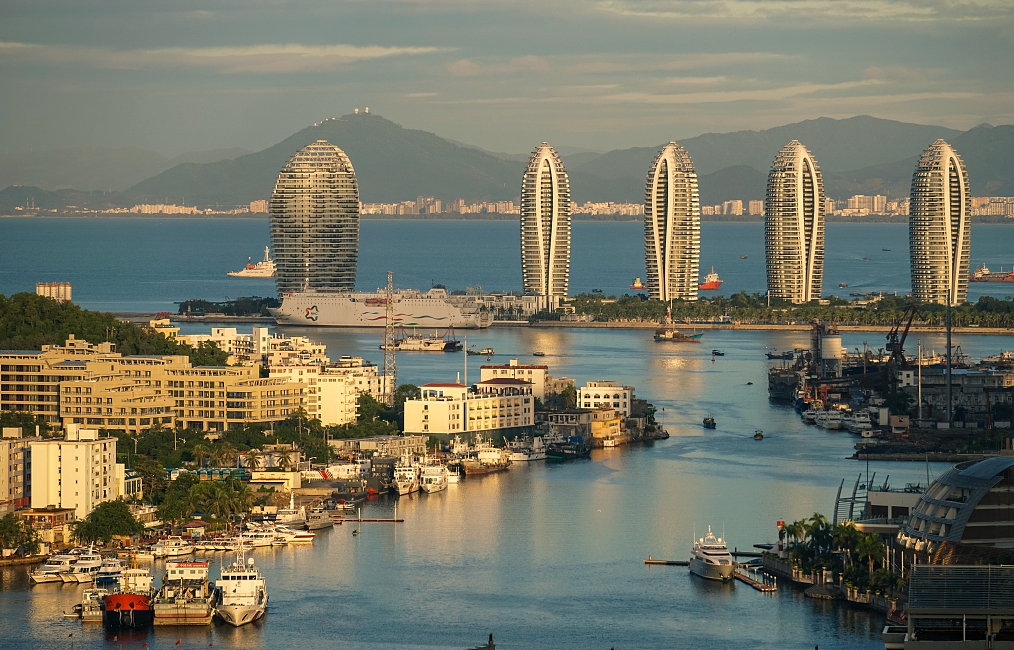 A harbor in Sanya, Hainan Province, South China. /CFP
Under the promotion of FTP, the advantages of Hainan film and television industry have been gradually emerged. Hainan Island International Film Festival helps improve the popularity of Hainan island in the international film and television industry.
The outbreak of COVID-19 pandemic has dealt a blow to the global film industry, while Hainan took the chance to develop its film industry.
"The number of film and television crews coming to Hainan for shooting in 2019, excluding advertising, was about 45. In 2020, partly due to the COVID-19 pandemic, the number of filming crews coming to Hainan doubled," said Li.
People who can't go abroad due to the pandemic are coming to Hainan, giving the island an opportunity that it may never had before.
Videographer: Yu Yingtian
Video editor: Zhang Ziyu
Reporter and writer: Zhang Ziyu
Producer: Zhang Junfeng
Cover photo: Qu Bo