02:10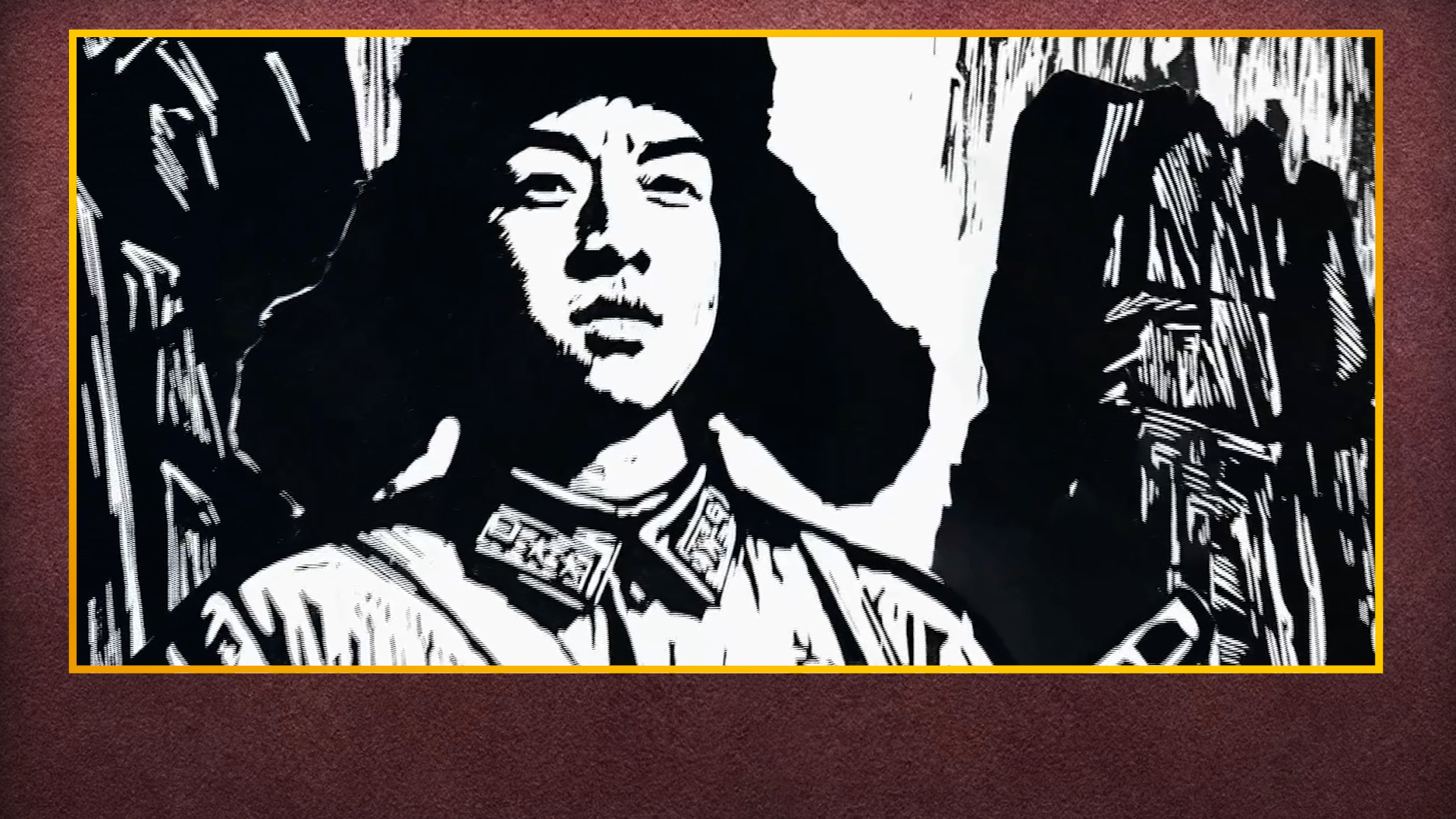 This woodcut print was created by Chinese artist Wu Qiangnian in 1963.
It profiles Lei Feng, a Chinese soldier in the People's Liberation Army, who later became a national icon in Chinese society.
Lei Feng was born in a poor peasant family in central China's Hunan Province in 1940.
His father was beaten to death by Japanese invaders. Hardships and sufferings in China's old society also claimed the lives of his mother and brothers. He became an orphan when he was not even seven.
The founding of a new China in 1949 brought hope to his life.
Under the leadership of Chairman Mao Zedong, he owned a piece of land and was able to go to school for free.
At the age of 20, Lei Feng joined the People's Liberation Army.
In 1960, he donated his 100-yuan savings to people affected by flooding in northeast China's Liaoning Province when he had a monthly allowance of only six yuan.
He selflessly devoted his time and money to those in need. His story was widely reported by the media.
"If you are a drop of water, do you nourish an inch of land? If you are a ray of sunlight, do you light up a bit of darkness? If you are the smallest screw, will you always stick to your position in life…"
This famous quote from Lei Feng's diary had encouraged people to contribute their parts to build a better world.
He died in an accident in the line of duty when he was only 22.
On March 5, 1963, Chairman Mao initiated the "Learn from Comrade Lei Feng" campaign by calling upon the whole nation to carry on Lei's spirit.
March 5 has been designated as "Lei Feng Day" in China in remembrance of this humble and devoted soldier.
More than five decades later, the legacy left by Lei Feng still inspires generations of Chinese people to do volunteer work and bring love and warmth to others.
Check out
The China Report
, our new weekly newsletter.Subscribe here!