Every weekend, Asia Pacific Daily will provide you with a run-down of the latest hot news.
This week, the following hot news you should know:
---
Top 1 | G20 ends as world leaders recognize importance of action against the climate crisis, but fail to give concrete goals on how to combat it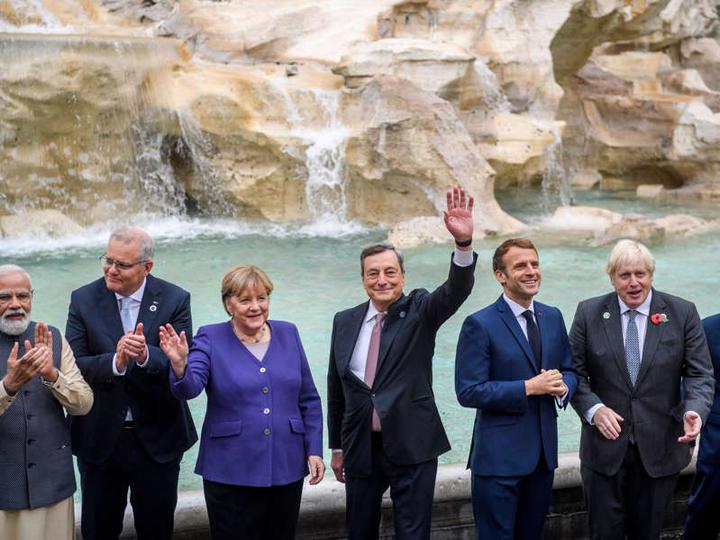 The verdict on climate change from the G20 summit is in - somewhat.
After two days worth of talks in Rome, world leaders released a joint statement, agreeing "meaningful and effective" action is needed "by all countries" to prevent global temperatures from reaching more than 1.5 degrees Celsius, as previously set forth by the Paris Agreement.
This aim is for this goal to be hit by 2050, as scientists warn the imminence of the climate crisis turning into a catastrophe. Despite this, the G20 conference ended with few proposals and vague commitments on how to hit this goal, CNN reports. For example, leaders promised to stop publicly financing coal generation, though failed to mention a timeline for entirely phasing out the energy source. China and Russia, meanwhile, pushed their targets to 2060.
---
Top 2 | Dutch Prime Minister Mark Rutte met with Chinese FM Wang Yi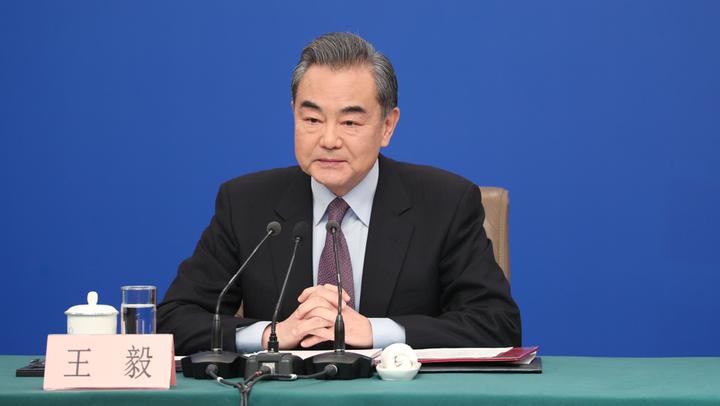 Dutch Prime Minister Mark Rutte met on Sunday with Chinese President Xi Jinping's Special Representative, State Councilor and Foreign Minister Wang Yi, who is attending the G20 Summit in Rome.
During the talks, Wang said China attaches great importance to its relations with the Netherlands and regards the Netherlands as the gateway for China-EU cooperation.
He urged the two sides to adhere to mutual respect and mutual benefit, promote high-level opening-up, deepen cooperation on connectivity, digital economy and green development, and jointly promote economic recovery of the two countries and the world at large. Rutte said the Dutch side is willing to strengthen bilateral exchanges at all levels and welcomes Chinese investment in the Netherlands.
---
Top 3 | France postpones fishing row sanctions on Britain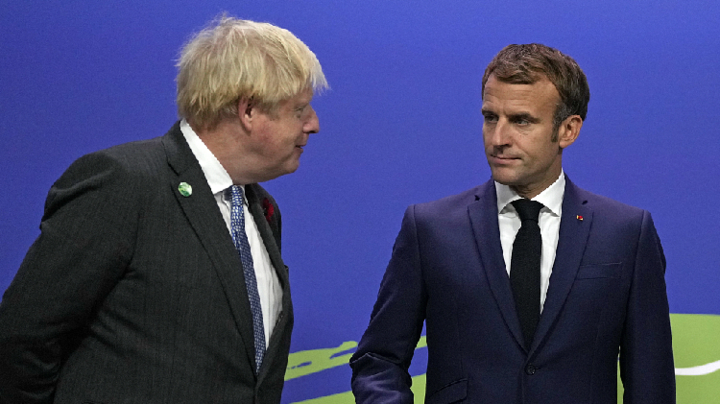 French President Emmanuel Macron said on Monday that the planned trade sanction against Britain has been postponed to allow negotiators on both sides time to work on new proposals regarding the Anglo-French fishing disputes.
The country had earlier said it would retaliate by stepping up checks on trucks coming from Britain and barring British trawlers from docking in French ports starting from 2300 GMT on Monday.
However, after meeting with British Prime Minister Boris Johnson on the sidelines of the United Nations Climate Change Conference of the Parties (COP26) in Glasgow, Macron told reporters discussions on the matter have resumed.
"Since this afternoon, discussions have resumed on the basis of a proposal I made to Prime Minister Johnson. The talks need to continue," Macron said.
French European Affairs Minister Clement Beaune has further said that sanctions will not be enforced until the dialogue with British Brexit minister David Frost ends.
---
Top 4 | Iran says talks on nuclear deal to resume on Nov. 29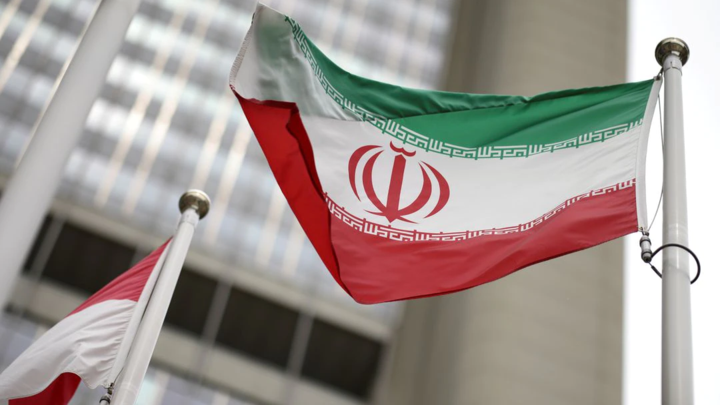 Iran's senior nuclear negotiator, Ali Bagheri Kani, said on Wednesday that the Vienna nuclear talks on the revival of the 2015 nuclear deal, formally known as the Joint Comprehensive Plan of Action (JCPOA), will resume on November 29.
"In a phone call with Enrique Mora, we agreed to start the negotiations aiming at the removal of unlawful and inhumane sanctions on Nov. 29 in Vienna," Bagheri Kani tweeted.
After meetings between Bagheri Kani and Mora, deputy secretary-general of the European External Action Service, in Tehran and Brussels, Iran and the European Union had agreed on the resumption of talks in November.
Iran has said the issue of lifting sanctions and the related parties' full implementation of obligations to the JCPOA will be the main agenda of the talks which have been suspended since June following a shift in Iran's administration.
Tehran and six powers started to discuss ways to salvage the nuclear pact in April. It has eroded since 2018, when then U.S. President Donald Trump withdrew from it and reimposed sanctions on Iran.
---
Top 5 | Japan PM Kishida says he may act as foreign minister until new cabinet formed
Japanese Prime Minister Fumio Kishida said on Thursday that he was considering acting as foreign minister himself until a new cabinet was formed later this month, as the incumbent foreign minister was set to take over a key ruling party post.
Kishida has tapped Foreign Minister Toshimitsu Motegi for the No. 2 post in the ruling Liberal Democratic Party (LDP), a powerful role that includes shaping policy.
The LDP will convene an executive board meeting later on Thursday to confirm the appointment.
Kishida led the LDP to better-than-expected election results on Sunday, with the party retaining its strong majority in the lower house.
---
Top 6 | Russia tracks U.S. destroyer in Black Sea amid NATO drills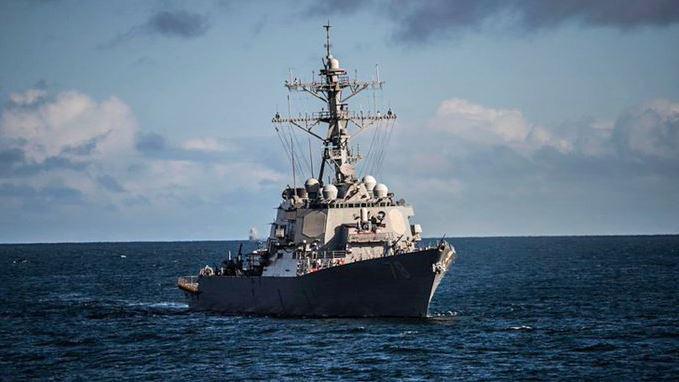 Russia's Black Sea Fleet is tracking the movement of U.S. guided-missile destroyer USS Porter that entered the Black Sea on Saturday, said the Russian Defense Ministry.
The U.S. Sixth Fleet tweeted on Friday that USS Porter began its northbound transit to the Black Sea to operate with North Atlantic Treaty Organization (NATO) allies and partners in the region.
The fleet headquartered in Italy's Naples, and Naval Striking and Support Forces NATO staffs began operations in the Mediterranean and the Black Sea on Friday to demonstrate "NATO's commitment to maintaining freedom of navigation in international waters."
The exercises came as Russia terminated all official dialogue with NATO.
---
Top 7 | ICC to investigate allegations of crimes against humanity in Venezuela
The International Criminal Court (ICC) will formally investigate allegations of crimes against humanity in Venezuela, the court announced Wednesday.
ICC Chief Prosecutor Karim Khan and Venezuela's embattled President Nicolas Maduro signed a "'Letter of Understanding' to facilitate cooperation and mutual assistance to advance accountability for atrocity crimes," the court said.
The Maduro government has been under preliminary examination at the ICC since February 2018. The court is determining whether Venezuela merits a trial for alleged crimes against humanity.
The United Nations has accused Venezuelan security forces of using excessive force and arbitrarily detaining thousands of people over the course of several months during protests against Maduro's government.
---
Top 8 | North Korea can produce more uranium than current rate, report says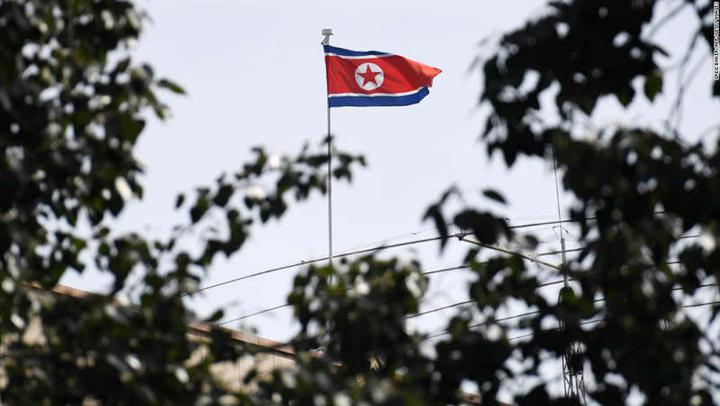 North Korea can get all the uranium it needs for nuclear weapons through its existing Pyongsan mill, and satellite imagery of tailings piles suggests the country can produce far more nuclear fuel than it is, a new academic study concludes.
Despite a self-imposed moratorium on nuclear weapons tests since 2017, North Korea has said it is continuing to build its arsenal, and this year it appeared to have restarted a reactor that is widely believed to have produced weapons-grade plutonium.
According to research published last month in the journal Science & Global Security by researchers at Stanford University and an Arizona-based mining consulting company, North Korea may be able to increase production, and has no need for other uranium mills.
---
Top 9 | Flowers, cheers and tears as Australia's border reopens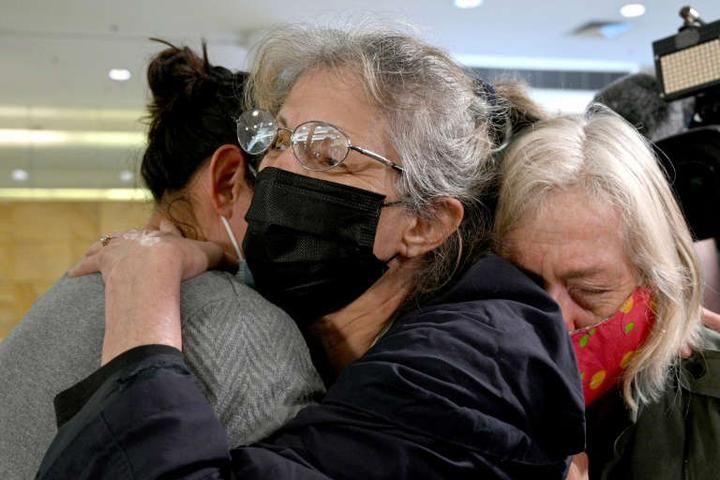 Australia's international border reopened on Monday almost 600 days after a pandemic closure began, sparking emotional scenes at Sydney airport as loved ones reunited.
Shortly after dawn, bleary-eyed passengers began to trickle into the arrivals terminal at Kingsford Smith International and were quickly wrapped up in the tearful embraces of flower-clutching relatives.
On March 20 last year, Australia introduced some of the world's toughest border restrictions in response to the coronavirus pandemic.
Almost all travel to the island continent halted, prompting critics to dub the country a "hermit state".
---
Top 10 | Islamic State claims responsibility for Kabul hospital attack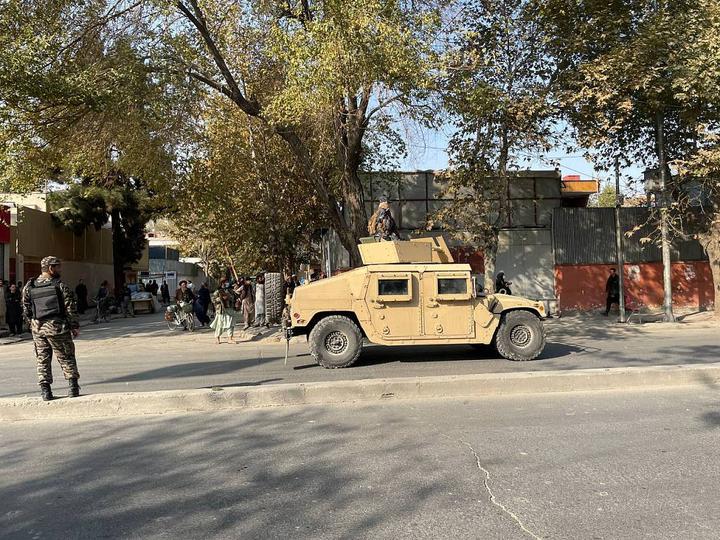 Islamic State (IS) has claimed responsibility for an attack that targeted Afghanistan's largest military hospital on Tuesday.
At least 25 people were killed and more than 50 wounded when IS gunmen attacked the 400-bed Sardar Mohammad Daud Khan hospital after two heavy explosions at the site in central Kabul, officials said.
The explosions hit the entrance of the hospital and were followed by an assault by a group of IS gunmen, all of whom were killed within 15 minutes, Taliban spokesman Zabihullah Mujahid said.
He said Taliban special forces dropped by helicopter had prevented the attackers from entering the hospital itself, with all of them killed at the entrance or in the courtyard.
(ASIA PACIFIC DAILY)