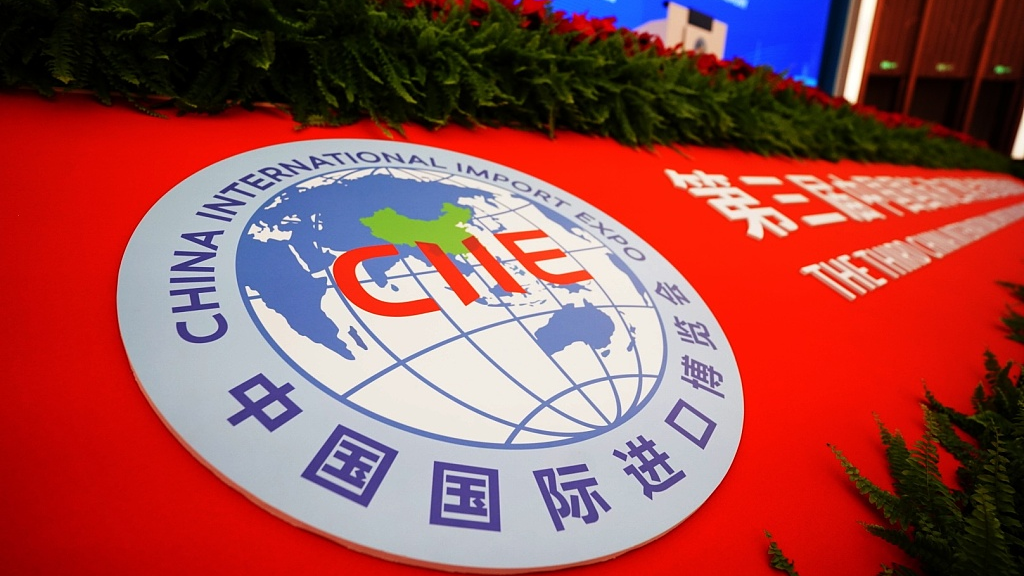 China's third international import expo, November 4, 2020, Shanghai. /VCG
**Editor's note: **Wang Huiyaois thepresident of Center for China and Globalization (CCG). The article reflects the author's views, and not necessarily those of CGTN.
China's third International Import Expo (CIIE), which will be held from November 5 to 10 in Shanghaimakes itclear that China's new "dual-circulation"development strategyby no meansimplies that the country will stopfurther opening up. On Tuesday night, Chinese president Xi Jinping delivered a speech via a video during the opening ceremony. This shows the importance theChinesegovernment attaches to the event as well as China's opening upefforts.
China's14th Five-Year Plan (2021-25) encourages foreign investors to double down on their commitment to engage with the Chinese economy, according to thecommunique released after therecently-concludedfifth plenary session of the 19th Central Committee of Communist Party of China (CPC).
China has hosted the International Import Expo for three consecutive years, demonstrating China's determination to achieve ahigher levelofopenness. The COVID-19 pandemic and the economic downturn around the globe has accelerated the trend oftrade protectionism in some countries, but the expo shows that China will not follow theprotectionist path.
At one time, especially in the 2000s, China ran large trade surpluses because much of its industry was focused on the export markets. But now, China's domestic market has grown so much that most companies see huge potential in serving local consumers. Still, the government has stressedthat continuing economic engagement with international investors is also important. CIIE demonstrates that Chinawillcontinue towelcome international investors and products.
Because China's per capita income has been rising rapidly for over 20 years, people have higher demands for consumer products and higher quality consumer goods. Consumer goods imported from developed economies such asfromEurope, Japan and the United States are highlycompetitive and in high demand amongChina's expanding middle-income group. The expansion of imports can increase the variety of choices available to consumers.
According to the Chinese National Bureau of Statistics, the contribution of final consumption to economic growth in the third quarter of 2020 reached 34.9 percent, boosting GDP growth by 1.7 percent despitetheCOVID-19 impact.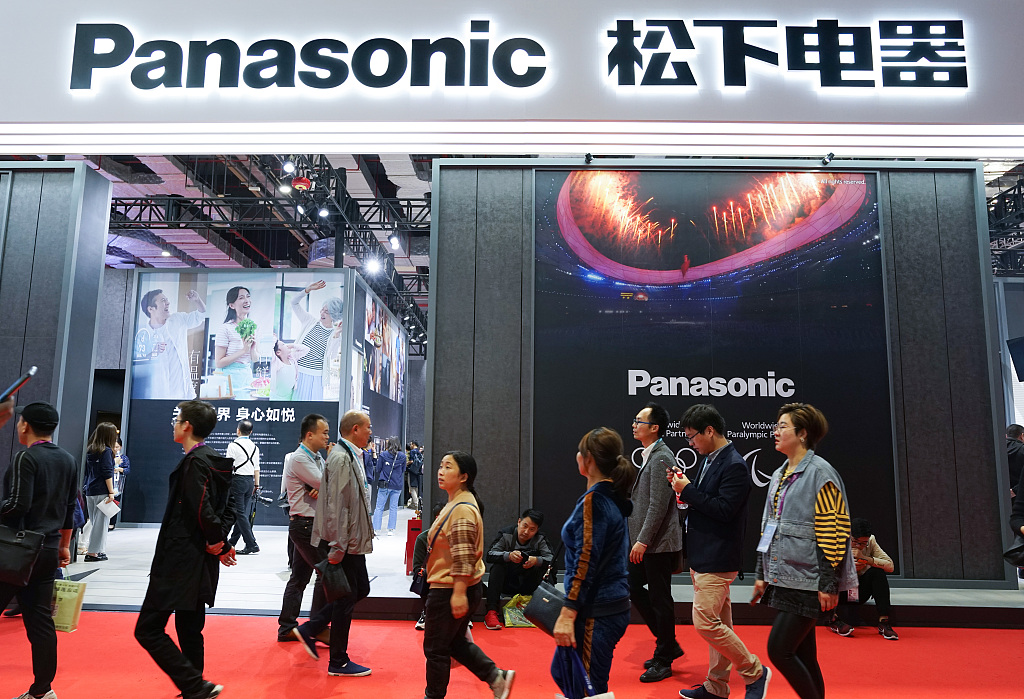 Panasonic exhibition, November 7, 2019, Shanghai. /VCG
As the world's second­ largest economy, China has a huge domestic demand potential with 1.4 billion people, one billion smartphone users, and a middle income group of over 400 million.
Undeniably, domestic demand cannot replace external demand. The new "dual circulation"development pattern requires balancing domestic and external demand to form a "two-­wheel drive." An efficient internal circulation contributes to boosting external circulation. External circulation will helpupgrade internal circulation.
The "dual circulation"development pattern does not run counter to China's opening ­up policy. As the center of the global value chain, China has close ties with many countries and regions. These will be sustained in spite of obstacles to economic globalization. China can assist other countries to accelerate their own economic recovery and development though agreements between enterprises that are showing their products at CIIE.
China is already the largest trading partner of over 120 countries and regions, including Japan, Germany and the European Union. China is also the largest export market for many countries.
According to the Ministry of Commerce, China has 15 free trade agreements in force, involving 23 countries and regions so far, covering more than 8,000 zero-tariff imported products. Over the next 15 years, China is expected to import $24 trillionworth of goods.
Taking into account the world situation, major domestic contradictions and economic development, China's unswerving continuation of opening up and proactive expansion of imports is not only a responsibility as a major world power, but also a choice made by following the laws of economic and trade development.
For the majority of enterprises, import expansion can effectively use the global scope of high-level production factors, improve China's resource allocation capacity, help push forward the supply-side structural reform and achieve high-quality economic development.
In the process of import expansion, enterprises will face more intense competition, prompting Chinese companies to accelerate innovation and introduce advanced management concepts, which is conducive to enhancing the performance of enterprises and improving their total factor productivity.
China has hosted the CIIE for three years in a row, which means it has become a window for companies from around the world to enter the Chinese market. Given an increasingly complex international economic landscape, the global system of free trade needs to be restored and strengthened. The expo is further proof that China is seizing international trade opportunities as part of its"dual circulation"development pattern in the new era.
(If you want to contribute and have specific expertise, please contact us at [email protected].)