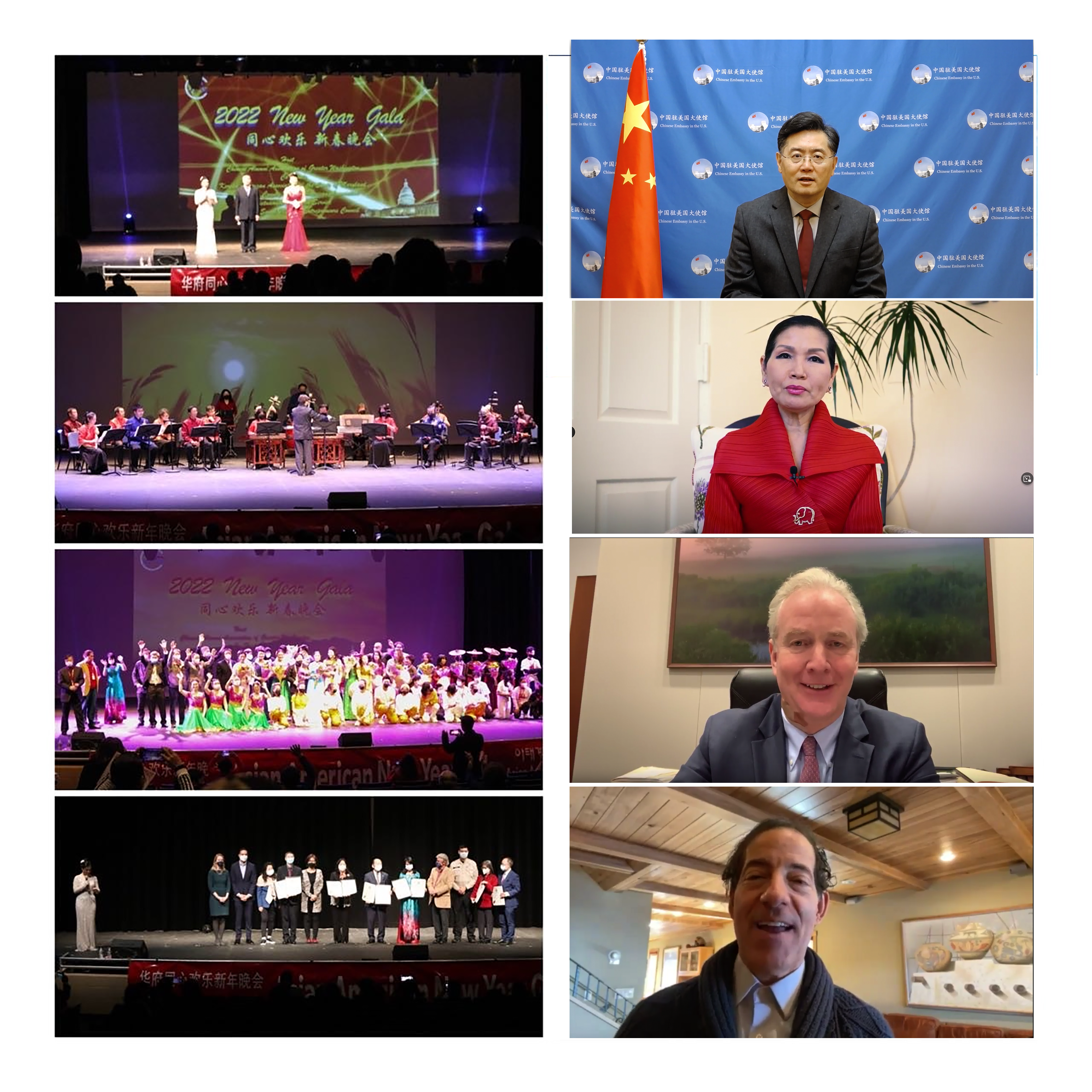 Chinese Ambassador to the United States Qin Gang gave a video speech at the "Happy Together" party to celebrate the New Year, held by the Federation of Alumni Associations of Chinese Universities and Colleges in Washington DC Monday.
Ambassador Qin said that the "Happy Together" gala brought together many Asian groups from China, India, South Korea, Vietnam, etc. In the face of disasters and difficulties, only countries, nations, and races understand and respect each other could work together to weather the storm and create a better future.
Ambassador Qin said that the Year of the Tiger is coming soon, and he hoped that everyone will use the vigor and courage of the tiger to oppose prejudice and discrimination, pushing Sino-U.S. relations back on track.
The wife of the Governor of Maryland, Kim Youmi, U.S. Senator Van Hollen, and Congressman Ruskin also delivered congratulations.