02:16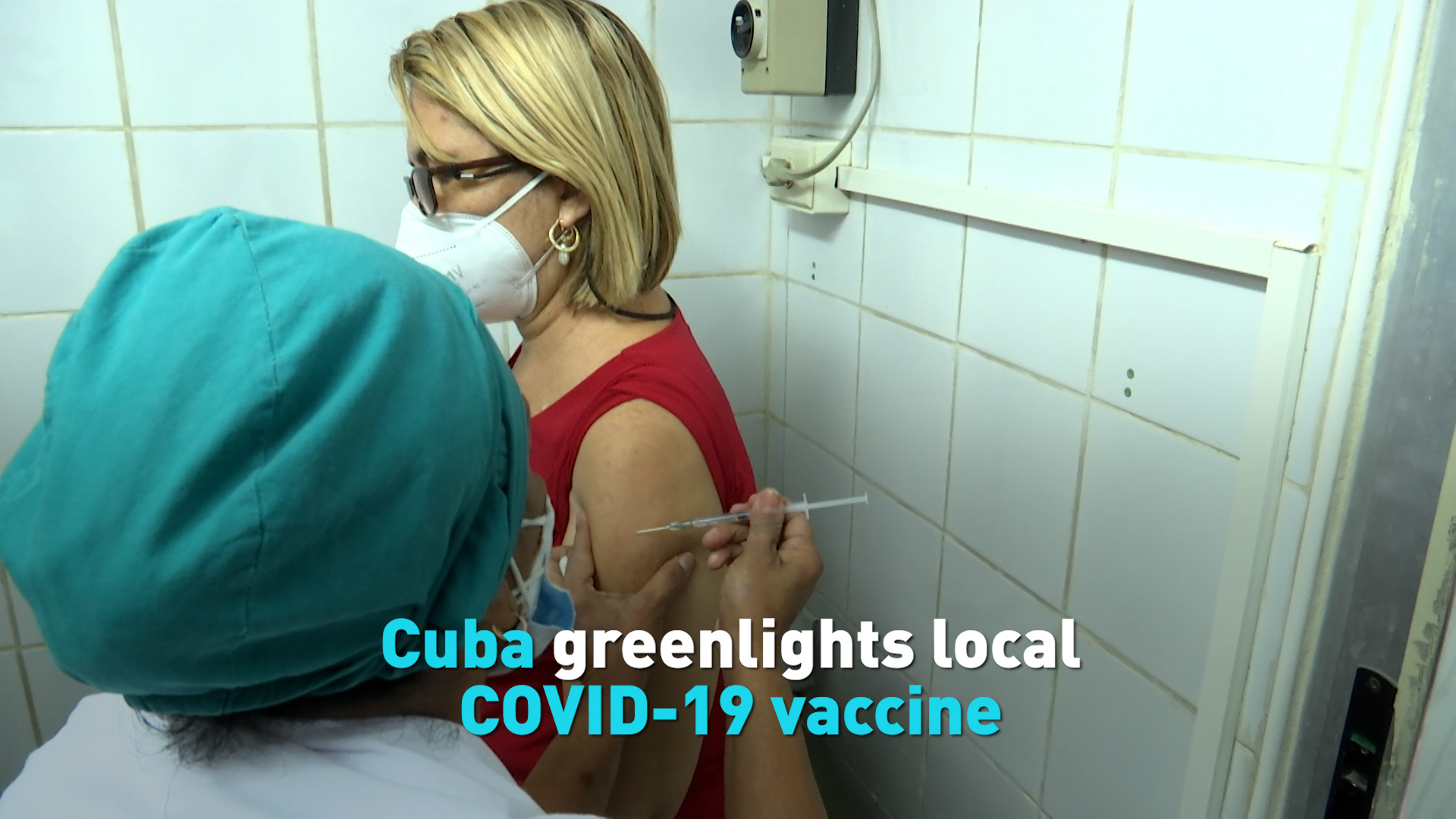 Another big step forward in Cuba's fight against the coronavirus. The country's drug regulator​​ has given the ​green light for emergency use of one of five locally developed COVID-19 vaccines.
Another one will soon be submitted for approval after both products showed promising results.
CGTN's Luis Chirino reports from Havana.
Check out
The China Report
, our new weekly newsletter.Subscribe here!