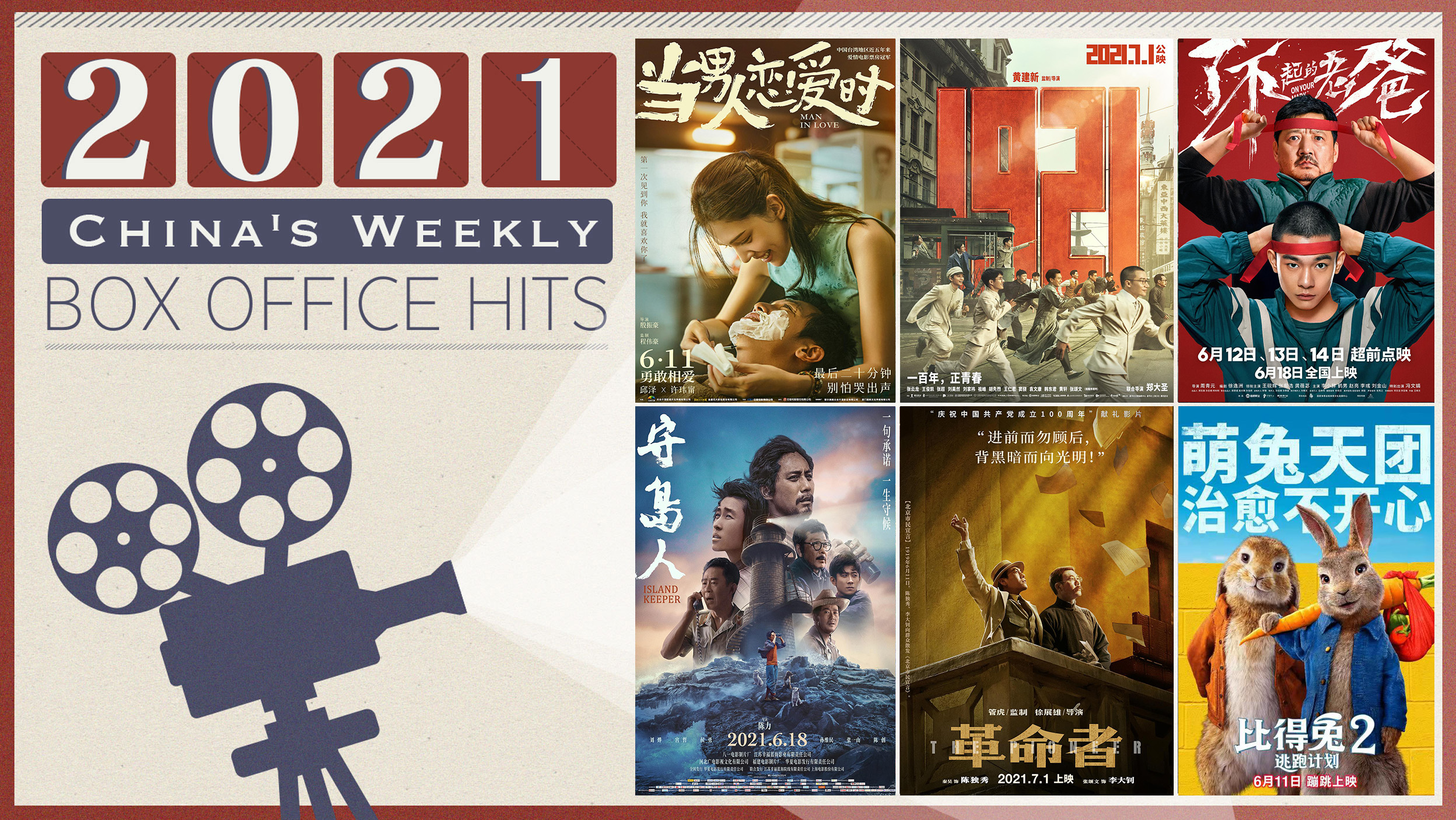 Chinese historical film "1921" has topped the weekly box office (June 21-27) in the Chinese mainland with over 74.64 million yuan ($11.83 million) in preview screening tickets and pre-sales as of Sunday, ahead of its national release on July 1, according to movie ticketing platform Maoyan.
Romantic drama "Man in Love" came in second on the chart with 74.02 million yuan last week, while comedy "On Your Mark" was third with 48.6 million yuan.
This year's July 1 marks the 100th anniversary of the founding of the Communist Party of China (CPC), and the movie "1921" is intended to make a contribution to this special occasion. Set in the year the CPC was founded, 1921, the film looks back on the genesis of the Party during turbulent times and provides a panoramic view of its early days. It tells the story of a group of young people who worked hard to hold the CPC's first national congress in Shanghai.
The film received acclaim from young Chinese people when it premiered on June 11 as the opening film of the 24th Shanghai International Film Festival.
"The Pioneer" is another film set to be released on July 1. It recounts how Li Dazhao, a great Marxist and revolutionary, and one of the main founders of the CPC, led the revolutionary heroes to fight and stand up to save the country from 1912 to 1927.
Instead of taking the conventional approach of making a biographical film, "The Pioneer" uses a structure of multiple subjective perspectives in parallel, condensing memories from multiple perspectives into the 38 hours before Li Dazhao's death.
In this "countdown" review, the audience not only sees the life of Li Dazhao, but also a group image of brave revolutionaries 100 years ago before and after the founding of the CPC.
Zhang Songwen, the actor who plays Li Dazhao, told Chinanews he believes that today's young audiences can understand the beliefs of those people 100 years ago through the film.
He said he hopes that via his portrayal of Li Dazhao, more young people will have an understanding of that period, cherish the hard-won happiness of life today, and shoulder the responsibility to contribute to the prosperity of the country guided by the spirit of their predecessors.
(Cover image designer: Li Jingjie)