Every weekend, Asia Pacific Daily will provide you with a run-down of the latest hot news.
This week, the following hot news you should know:
---
Top 1 |** Turkey says Iraq was ordered to pay compensation to Ankara in arbitration case**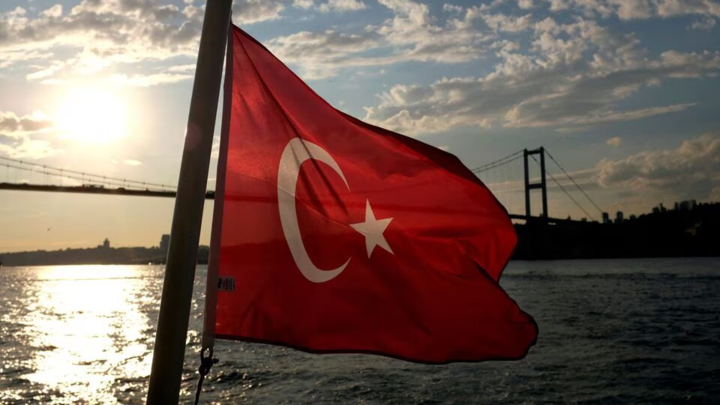 Turkey's Energy Ministry said on Tuesday that Iraq had been ordered by the International Chamber of Commerce (ICC) to pay compensation to Ankara in a longstanding arbitration case related to oil exports from northern Iraq via Turkey.
The Turkish energy ministry statement was released after Iraq's oil ministry said on Saturday the ICC had ruled in its favour in the case. The Turkish statement said the ICC had recognised a majority of Turkey's demands, without saying how much compensation Iraq had been ordered to pay.
The case relates to Iraq's claim that Turkey violated a joint agreement by allowing the Kurdistan Regional Government (KRG) to export oil through a pipeline to the Turkish port of Ceyhan in 2014.
---
Top 2 |** China calls for expediting probes into Nord Stream blasts**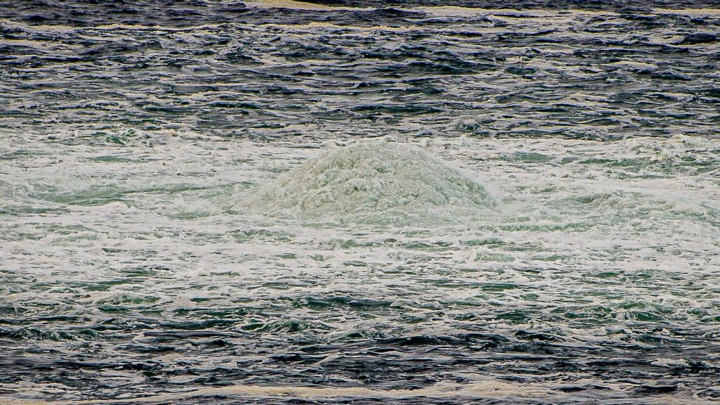 A Chinese envoy on Monday said countries that have started investigations into the Nord Stream gas pipelines explosions in the Baltic Sea should find the truth as early as possible.
Geng Shuang, China's deputy permanent representative to the UN, made the remarks after the United Nations Security Council failed to adopt a Moscow-drafted resolution that called for an independent international probe on the incident in September.
Russia, China and Brazil voted in favor and the other 12 members abstained.
---
Top 3 |** Chinese FM holds talks with Malaysian counterpart**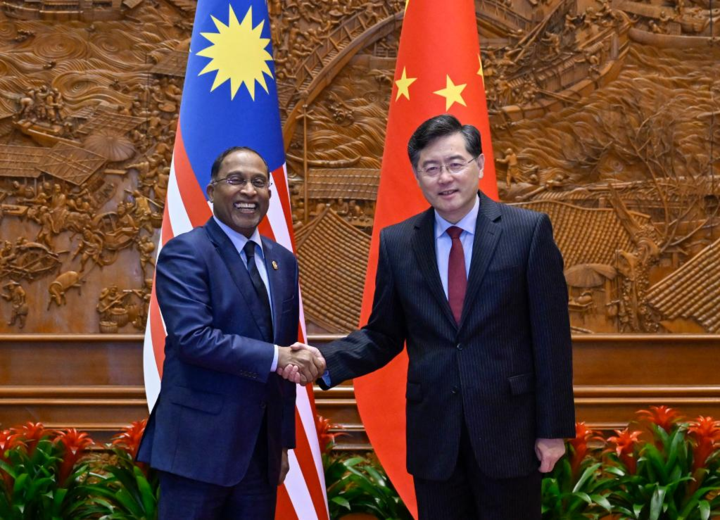 Chinese State Councilor and Foreign Minister Qin Gang held talks with Malaysian Minister of Foreign Affairs Zambry Abd Kadir in Beijing on Tuesday.
Qin said that China and Malaysia, both as developing countries and important emerging economies in Asia and progressive forces on the international stage, should further deepen mutually beneficial cooperation, consolidate friendship, work together to cope with risks and challenges, and contribute more to global and regional peace, stability, development and prosperity.
Qin called on both sides to speed up key projects and explore more cooperation in areas such as new-energy vehicles, digital economy, semiconductors and agriculture.
---
Top 4 | Washington's attempts to impose U.S.-style democracy a 'spectacular failure' in targeted countries, says expert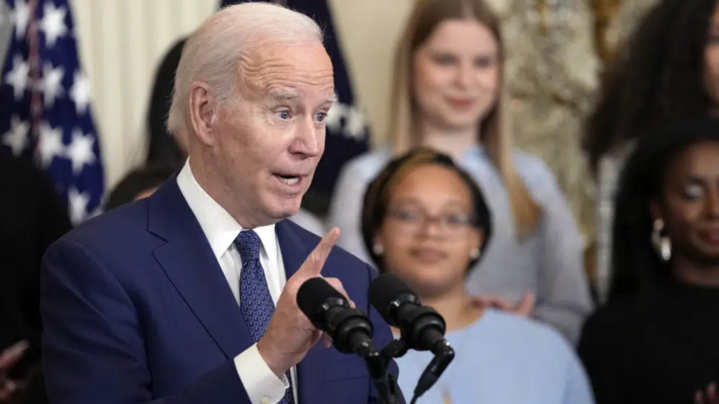 Washington's attempts to impose a U.S.-style democracy on countries like Iraq and Libya using primarily military means have been a "spectacular" failure. These countries are now left in a state of limbo and destruction, a renowned U.S. expert has said.
Gupta criticized Washington's intention to hold the so-called Summit for Democracy as an attempt to sow division.
The summit is meant "more to divide than unite" because Washington has invited countries to attend "purely on the basis of the U.S. national interests," he said.
---
Top 5 | EU countries agree to ban new CO2-emitting cars from 2035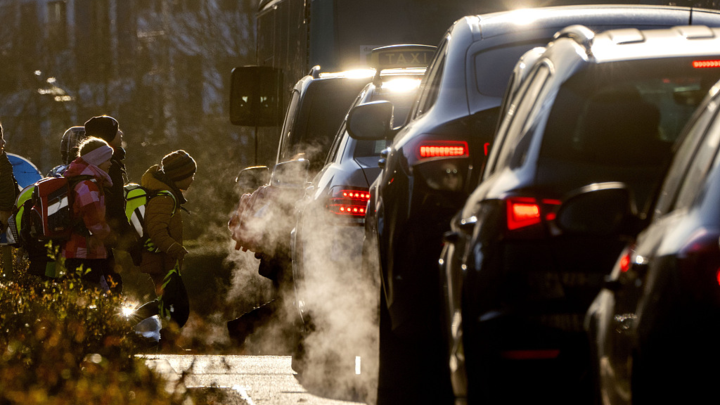 European Union (EU) member states on Tuesday agreed to ban the sale of new CO2-emitting cars by 2035. The decision came after the European Commission and Germany reached a compromise on the exemption of internal combustion engine cars run on e-fuels from the ban.
The Council of the EU has adopted a regulation setting stricter CO2 emissions standards for new cars and vans. This aims to reduce emissions from road transport, which account for the largest share of emissions from transport. It also aims to encourage the automotive industry to shift towards zero-emissions.
The new rules establish goals of reducing emissions by 55 percent for new cars, and by 50 percent for new vans compared to 2021 levels, between 2030 and 2034. It also aims for a 100-percent reduction in CO2 emissions for both new cars and vans from 2035.
---
Top 6 | Chinese ambassador urges UK government to respect facts over TikTok ban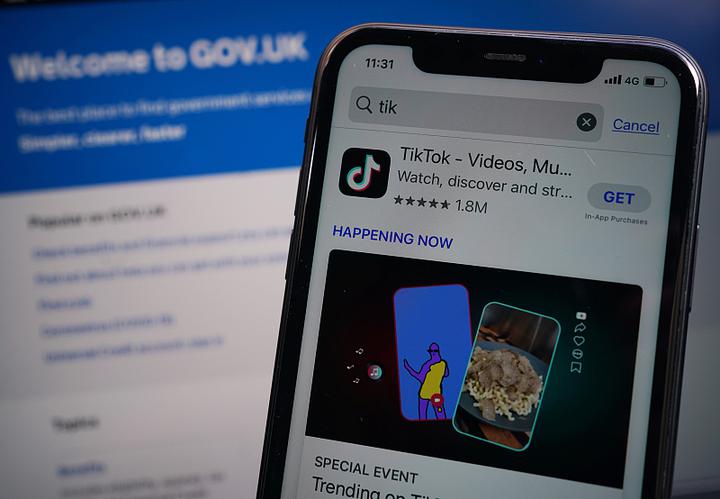 Chinese Ambassador to Britain Zheng Zeguang on Tuesday urged the UK to respect facts and stop overstretching and abusing the concept of national security to wantonly suppress Chinese companies.
The Chinese ambassador made the remarks to reporters during a trip to Belfast when asked about UK's ban of TikTok from government electronic devices that was announced on March 16.
"We firmly oppose the UK side's fabrication of excuses to suppress Chinese enterprises. The Chinese government protects data and information security in accordance with the law," he said, warning political maneuver benefits no one and will eventually backfire.
---
Top 7 | Germany at a standstill as huge strike halts planes and trains
Airports and bus and train stations across Germany were at a standstill on Monday, causing disruption for millions of people during one of the largest walkouts in decades in Europe's biggest economy as soaring inflation stokes wage demands.
The 24-hour "warning" strikes called by the Verdi union and railway and transport union EVG were the latest in months of industrial action which has hit major European economies as higher food and energy prices dent living standards.
They kicked off three days of wage talks which could lead to further strikes if they fail to yield a compromise.
---
Top 8 | China, Honduras establish diplomatic ties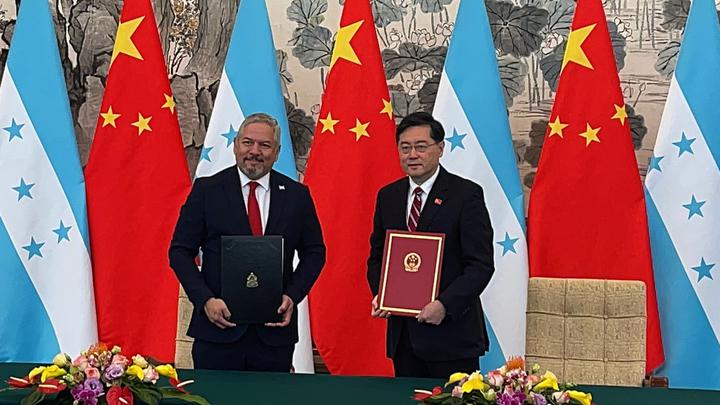 China and Honduras established diplomatic relations at the ambassadorial level on Sunday, right after Honduras decided to sever "diplomatic relations" with the Taiwan authorities.
The communique was signed by Chinese State Councilor and Foreign Minister Qin Gang and Honduran Foreign Minister Eduardo Reina after they held talks.
The two governments agree to develop friendly relations between the two countries on the basis of the principles of mutual respect for sovereignty and territorial integrity, mutual non-aggression, non-interference in each other's internal affairs, equality, mutual benefit and peaceful coexistence, read the communique.
---
Top 9 |** Israeli Prime Minister Netanyahu fires Defense Minister**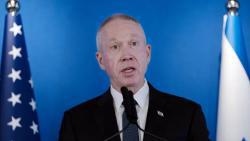 Israeli Prime Minister Benjamin Netanyahu fired Defense Minister Yoav Gallant Sunday, a day after he urged the government to put a pause on the controversial judiciary overhaul that has led to months of protests.
Gallant was one of the senior members of Netanyahu's hard-right Likud party to not support the overhaul to the judiciary system, saying that the recent mass protests have included a growing number of military reservists, undermining national security."
"At this time, for the sake of our country, I am willing to take any risk and pay any price," Gallant said in his televised address.
---
Top 10 | EU, Germany reach deal on car emissions that allows for E-fuels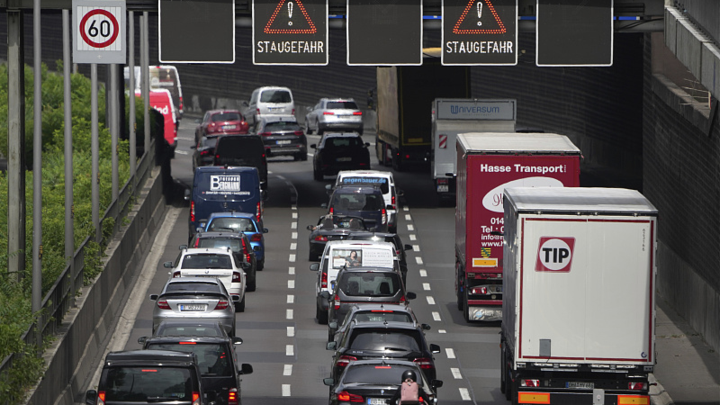 Germany and the European Union reached an agreement on a landmark regulation that requires new cars to be carbon neutral by 2035.
"This paves the way for vehicles with combustion engines that only use CO2-neutral fuels to be newly registered after 2035," German Transport Minister Volker Wissing tweeted Saturday.
"We will work now on getting the CO-2 standards for cars regulations adopted as soon as possible," EU climate chief Frans Timmermans said on Twitter, adding that the EU's executive arm will follow up swiftly with the necessary legal steps to implement a provision that allows classifying cars run on e-fuels as carbon neutral.
(ASIA PACIFIC DAILY)