By APD writer Alice
Southeast Asia has become a focus of attention in the last decade as it is recognised as one of the fastest growing and economically dynamic regions in the world. That is the reason behind the rising competition for regional influence between China and the United States.
According to the latest report of the Washington-based Center for Strategic and International Studies (CSIS), China has seenits growing political and economic influence in Southeast Asia and it is expected to continue rising in the next decade.
Conducted in November and December 2019, the CSIS survey involved 188 experts from Vietnam, Thailand, Indonesia, Malaysia, Singapore and the Philippines.
The results of the survey showed that regarding the current political power, about 94.5% of respondents said China is one of the three countries with the most power and political influence in Southeast Asia today, as compared to 92% who chose the United States. The percentage is 94.5% for China and only 77 percent of the US when mentioning the two's political power in the next decade.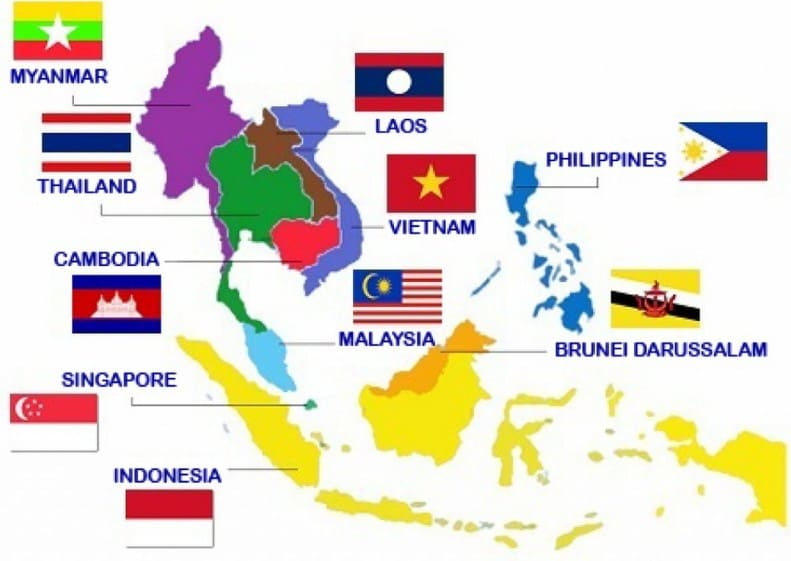 In terms of economic power today, 98% of respondents said China is one of the three most powerful and economically influential countries in Southeast Asia today, while 70.6% mentioned the US. Meanwhile, when being asked about economic power in the next 10 years, about 96% ranked China as one of the three countries with the most economic power and influence in the region, compared to 56.7% who chose the United States.
Respondents from Thailand, Malaysia and Indonesia were the most bullish about China's future political power and influence.
Singapore led the way with the highest proportion of respondents viewing China favorably, followed by Malaysia.
The findings are quite similar to those of a survey conducted by ISEAS - Yusof Ishak Institute earlier this year. China has shown its overwhelming dominance in Southeast Asia. It is widely seen as the most influential economic power in the region, more so than in last year's poll. It received 10 times more votes than any of the other choices.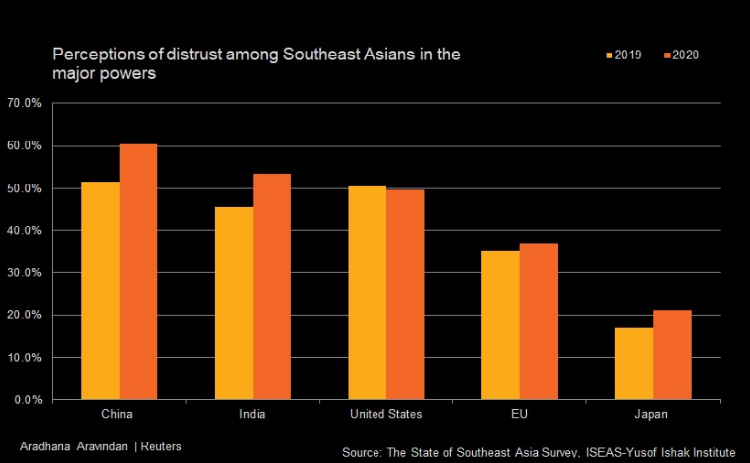 China's dominance has been seen easily in more newsworthy and visible areas such as tourism. It was reflected by the immediate economic impact of fewer Chinese tourists due to the ongoing coronavirus outbreak. The tourism activities of regional countries seemed to be frozen during the outbreak as they depended too much on the arrivals from China.
At the same time, the survey results also showed that the US's engagement in Southeast Asia had decreased under the time of President Donald Trump.
For many years, the US has had a significant presence in the region through numerous economic and security commitments. However, since Trump took office in 2017, the country withdrew from the Trans-Pacific Partnership Agreement (now the Comprehensive and Progressive Agreement for Trans-Pacific Partnership CPTPP) - a mega trade pact that involves a number of Southeast Asian countries, namely Brunei, Malaysia, Singapore and Vietnam.
(ASIA PACIFIC DAILY)