Every weekend, Asia Pacific Daily will provide you with a run-down of the latest hot news.
This week, the following hot news you should know:
---
Top 1 | The UK's Queen Elizabeth II dies aged 96
Queen Elizabeth II of the UK had died aged 96, at her summer residence in Scotland. The longest serving monarch of recent times was placed under medical supervision by her doctors on Thursday morning and members of the Royal Family were flown to Balmoral to be by her side and her death was announced just after 1730GMT.
Buckingham Palace posted a short statement confirming the news.
"The Queen died peacefully at Balmoral this afternoon. The King and The Queen Consort will remain at Balmoral this evening and will return to London tomorrow," the statement read.
---
Top 2 | Liz Truss to become next UK Prime Minister after Conservative Party leadership victory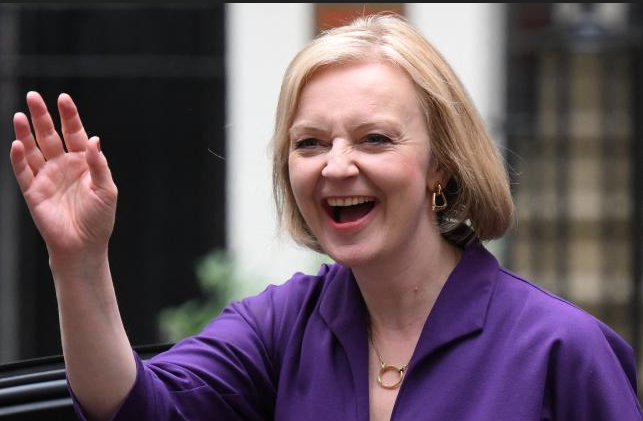 Conservative Party members have chosen foreign secretary Liz Truss to be the next leader of the party. Graham Brady, the chair of the 1922 Committee - the body charged with overseeing the election of new leaders, announced the results confirming Truss had won more votes than former finance minister Rishi Sunak.
Truss defeated Sunak by 81,326 votes to 60,399, a closer result than many pundits expected, winning 57 percent of votes cast compared to Sunak's 43 percent. The lowest margin of victory of any Conservative leader.
In her victory speech, Truss pledged action to deal with the cost-of-living crisis. "I will deliver on the energy crisis, dealing with people's energy bills", and said she would, "deliver a bold plan to cut taxes and grow our economy."
---
Top 3 | M6.8 quake hits SW China's Sichuan
A magnitude-6.8 earthquake hit Luding County in the Ganzi Tibetan Autonomous Prefecture, southwest China's Sichuan Province on Monday at a depth of 16 kilometers, according to the China Earthquake Networks Center (CENC).
The quake happened around 12:52 p.m. local time. No casualties have been reported so far.
---
Top 4 | Germany considers u-turn on nuclear energy in response to fuel crisis
Germany could extend the lifetime of its nuclear power plants in what would be a major policy u-turn after Russian gas supplies were halted, sending Europe scrambling for energy sources.
A decision to be made on nuclear fuel comes after Chancellor Olaf Scholz's government announced a multibillion-dollar support package designed to shield households from record energy bills and spiraling inflationary pressures.
The German leader sought to assure people that they will get through the winter, despite Russia's Gazprom continuing to suspend gas flows to Europe's biggest economy.
---
Top 5 | China launches new test satellites via Kuaizhou-1A carrier rocket
China sent two new test satellites into space from Jiuquan Satellite Launch Center in Northwest China on Tuesday.
The CentiSpace-1-S3/S4 test satellites were launched by a Kuaizhou-1A Y16 carrier rocket at 10:24 a.m. (Beijing Time) and they have entered the planned orbit.
This is the 17th flight mission of the Kuaizhou-1A rockets, according to the launch center.
---
Top 6 | EU announces measures to tackle energy costs and hurt Russian profits
The European Commission has announced a number of "immediate measures" designed to slow skyrocketing energy prices and reduce the amount of money the bloc sends to Russia for its energy supplies.
Commission President Ursula von der Leyen announced five measures due to be discussed by EU energy ministers later this week.
Most significant among them is a proposal to cap the price at which European countries can buy gas from Russia, forcing Moscow to choose between selling cheap gas to the EU or not selling to the bloc at all.
---
Top 7 | 7th Eastern Economic Forum plenary session begins in Russia
The plenary session of the 7th Eastern Economic Forum (EEF) officially began on Wednesday in the Far Eastern Russian city of Vladivostok.
Speakers will include Russian President Vladimir Putin and China's National People's Congress Standing Committee Chairman Li Zhanshu, among other leaders from Armenia, Mongolia, Myanmar, India, Malaysia and Vietnam.
The forum, which opened on Monday, aims to spotlight global change guided by new economic models and to provide a platform for dialogue between all stakeholders.
---
Top 8 | Turkish vessel's stop in Israel warms bilateral ties
A Turkish frigate Kemalreis docked in Israel's northern port city of Haifa on Saturday, the first warship to dock in Israel for more than a decade.
According to Reuters, the frigate docked in Haifa as part of the North Atlantic Treaty Organization (NATO) manoeuvres in the Mediterranean sea, a Turkish official said. An Israeli official said Ankara had submitted a preliminary request for the crew to disembark on shore leave.
A statement issued by the Israel Defense Forces reported the stopover of the Turkish naval vessel in Haifa, adding that it was part of the cooperation between Israel and NATO to show Israel's support to NATO.
---
Top 9 | Chilean president vows to continue work on new constitution after referendum defeat
Chile's President Gabriel Boric on Sunday night conceded in light of a major referendum defeat that the Chilean people were not satisfied with the proposed Constitution and pledged to work on new a proposal in the future.
Chileans on Sunday decisively rejected a proposed new constitution to replace the one adopted during the reign of Augusto Pinochet. Count result showed that nearly 62 percent voted against it as compared to less than 40 percent in favor.
"This decision requires that we work with more effort, more dialogue, respect and affection, until we arrive at a proposal that interprets for us all," the president said in a national speech, adding that he will call up a round of talks with officials on Monday morning to collect proposals from different sectors.
---
Top 10 | UN decries killings of 173 civilians in South Sudan's northern state
The United Nations on Tuesday decried the killing of 173 civilians between February and May in South Sudan's northern state of Unity.
According to a joint report published by the UN Mission in South Sudan (UNMISS) and the Office of the United Nations High Commissioner for Human Rights (OHCHR), such violations were committed during clashes between joint government forces and affiliated armed militias/groups on the one hand, and elements of Sudan People's Liberation Movement/Army in Opposition (SPLM/A-IO) loyal to First Vice-President Riek Machar on the other.
"The hostilities in southern Unity State affected at least 28 villages and settlements with approximately 173 civilians killed, 12 injured, and 37 women and children abducted. Many abductees were subjected to sexual violence, including girls as young as eight years old and a nine-year-old girl who was gang-raped to death," the report said. "A total of 131 cases of rape and gang rape were documented. Approximately 44,000 civilians were displaced from at least 26 villages."
(ASIA PACIFIC DAILY)