02:11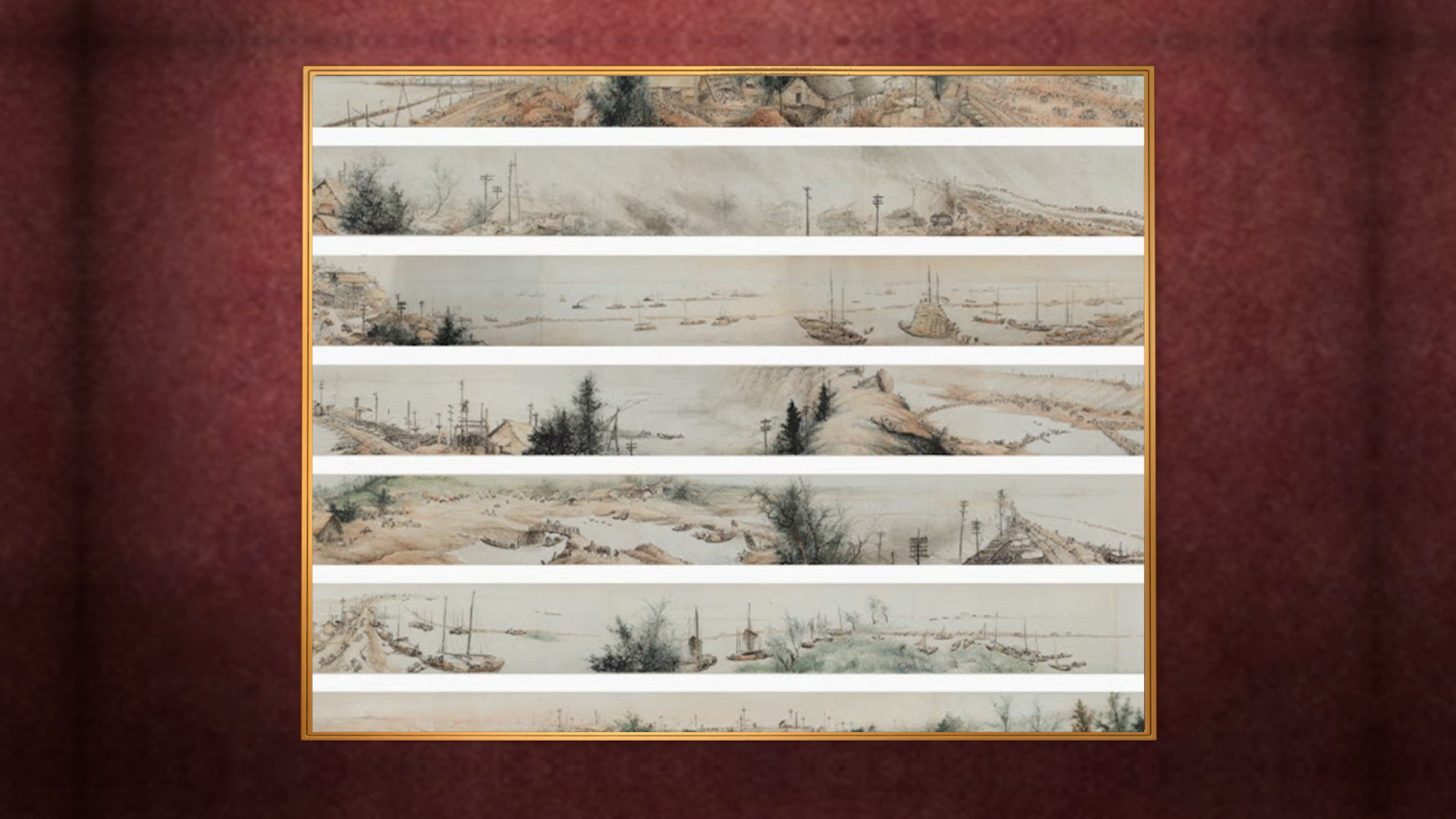 This painting, "Flood prevention in Wuhan" was created by Chinese painter Li Xiongcai in 1956.
It shows how the Chinese people came together and fought the Wuhan flood in 1954.
The painting was created based on painter's own experience of fighting the flood.
From June to September in 1954, the Yangtze River Basin suffered a number of catastrophic floods due to unusually high volume of precipitation.
In 1954 in August, the flood waters hit a historic high of 29.73 meters (98 feet) in Wuhan, the capital of Hubei Province.
Located in Central China, Wuhan lies in the eastern Jianghan Plain at the confluence of the Yangtze River and its biggest contributor -- the Hanjiang River.
It was the highest flood level recorded on the Yangtze River. The floods threatened the safety of the entire city and people's life.
Under the leadership of the Communist Party of China, people across the country sent disaster relief materials and technical assistance to help flood-hit regions in Wuhan.
During a critical moment, members of the People's Liberation Army jumped into the water and built a human wall to resist wind and waves.
Hundreds of thousands of Wuhan citizens also assisted the army to help with the flooding disaster.
After three months of hard work, the flood waters gradually receded in Wuhan.
Wuhan's victory in the fight against the flood provided a valuable experience for future flood prevention and control and disaster relief in China.
The victory in the fight against floods reflects the unity of the Party and the people. It also shows the people's fighting spirit was a powerful weapon against the floods.
Check out
The China Report
, our new weekly newsletter.Subscribe here!