02:17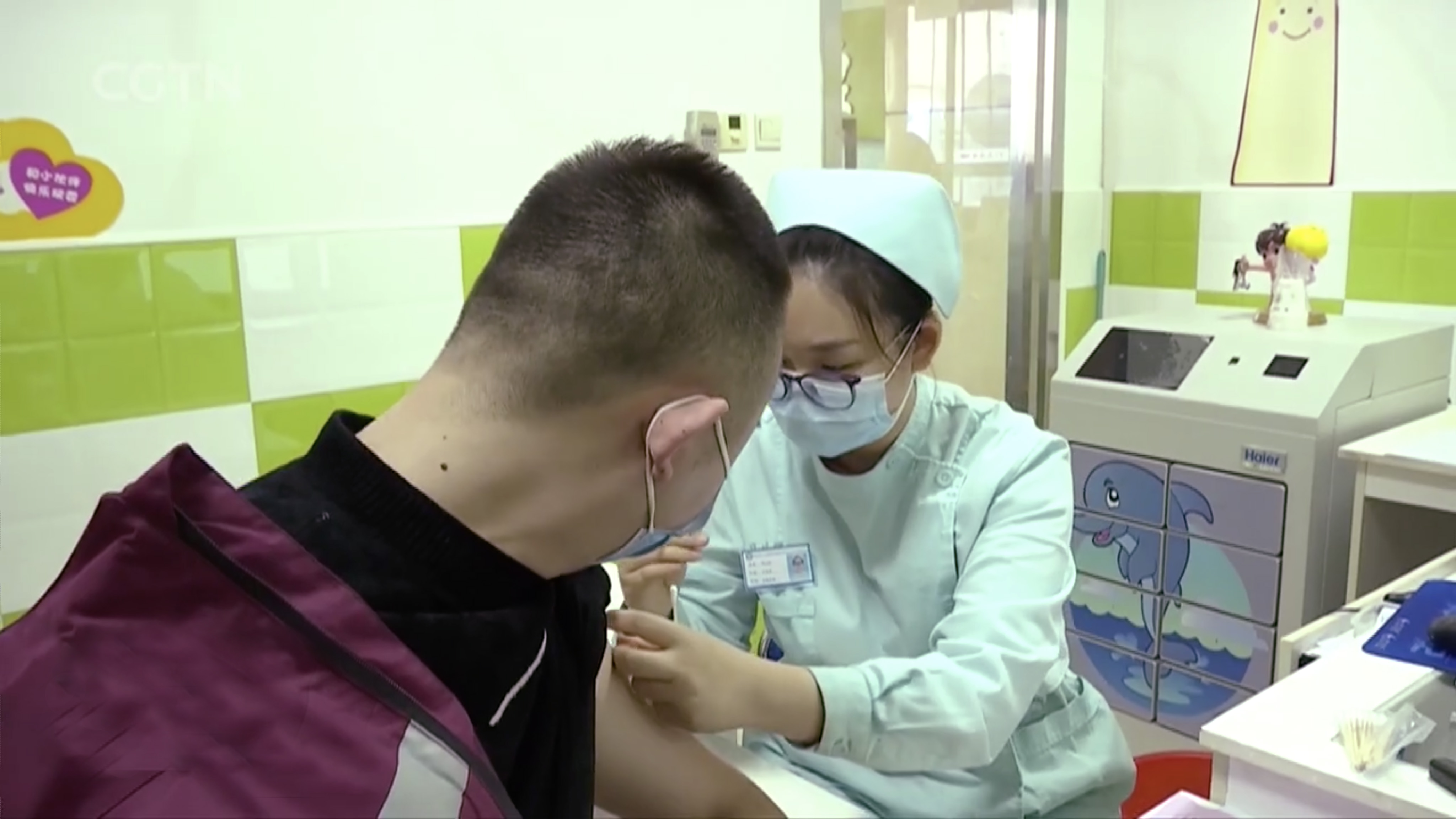 Healthcare workers in Zhengzhou, capital of central China's Henan Province, began receiving COVID-19 vaccinations this week, as Chinese provinces and cities gear up for a larger-scale emergency use rollout.
China, the first country to put the epidemic situation under control, has been shipping coronavirus vaccines across the country in a greater push to ensure the vaccination of high-risk groups.
Wang Meng from Zhengzhou's center for disease control and prevention was among the first group of at least 130 healthcare workers for the vaccine at the community health service in the city's Erqi District.
"I feel normal and nothing uncomfortable or different from other vaccines," Wang told CGTN after the jabs. "I think these homegrown COVID vaccines are safe, and I'm not worried at all."
Wang was observed for half an hour at the center before he could leave in case of any adverse effects following immunization (AEFI), like allergic reactions.
The center allows at most 15 participants to get shots each hour. Ranging from 18 to 59 years old, they shouldn't be pregnant, and can't have pre-existing conditions such as allergies or chronic diseases.
"We have prepared emergency equipment, like this first-aid kit, and are prepared for any scenario," said Hu Qiuju, a nurse at Longhai Community Health Service. "We've also got this defibrillator, cardiogram monitor and oxygen bags."
Hu said the center will also help participants like Wang to book the second round of jabs, usually two weeks later.
"The first shot will help them rapidly increase the immunization level, up to 60-percent effectiveness, then the second one shores it up to about 20 percent," Hu added.
The National Health Commission on Saturday said China faces greater pressure and challenges in preventing the spread of the virus as temperatures fall in winter and spring, and vaccinating key population groups is "of great significance to prevention efforts."
The commission also said over one million doses of China's two vaccine candidates have been administered to high-risk groups since July, with no serious adverse effects reported thus far.
The country's initial vaccination plan revolves around emergency use. Health authorities said after COVID-19 vaccines are approved to enter the market, and once production capacity increases, vaccination programs for senior citizens, those with underlying conditions and the general public, will be carried out.
(CGTN's Meng Mingwei, Fu Xiaolei also contributed to this story.)