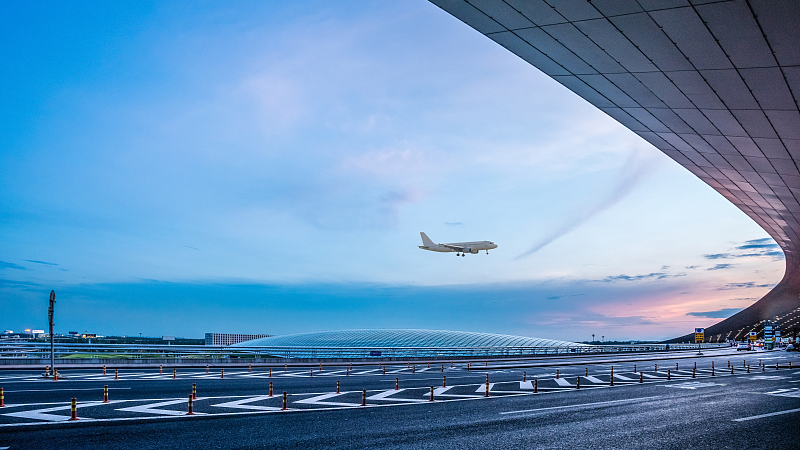 This undated photo shows a flight flying over the Beijing Capital International Airport. /CFP
Airports in Beijing and Wuhan have cancelled 498 flights because of thunderstorms in the eastern and central parts of China.
Although the capital was not impacted by the adverse weather, a total of 176 flights were canceled and another 126 delayed at the Beijing Daxing International Airport as of 7 p.m. on Saturday because either their route or destination was affected.
The Beijing Capital International Airport said it had called off 172 flights by 8 p.m.
The facilities reminded passengers to keep an eye on weather changes and flight updates.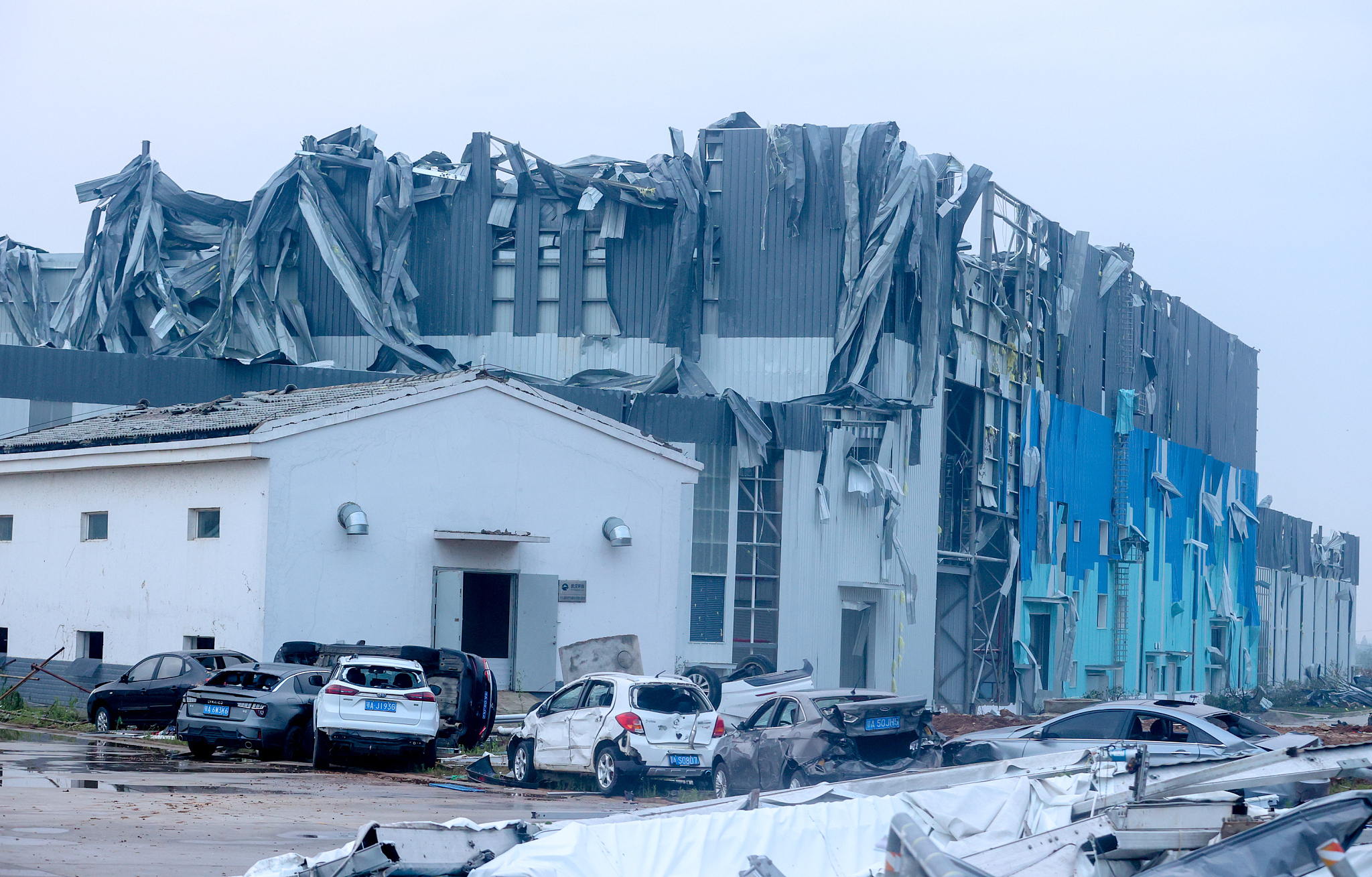 A building and cars damaged by a strong tornado in Wuhan, central China, May 14, 2021. /CFP
Many parts of the country have experienced turbulent weather conditions on Friday and Saturday, which included thunderstorms, hailstorms, tornadoes and gale.
On Friday, a twister ripped through a district in Wuhan, killing eight people and injuring 280 others. Rescue operations are still underway.
The WuhanTianheInternationalAirport said 150 flights were scrapped and 58 others delayed as of 9:04 p.m. on Saturday.
Also on Friday, the town of Shengze in Suzhou, east China's Jiangsu Province was struck by another strong tornado that killed four people and injured more than 100 others. Electricity facilities were damaged and several buildings were toppled.