02:37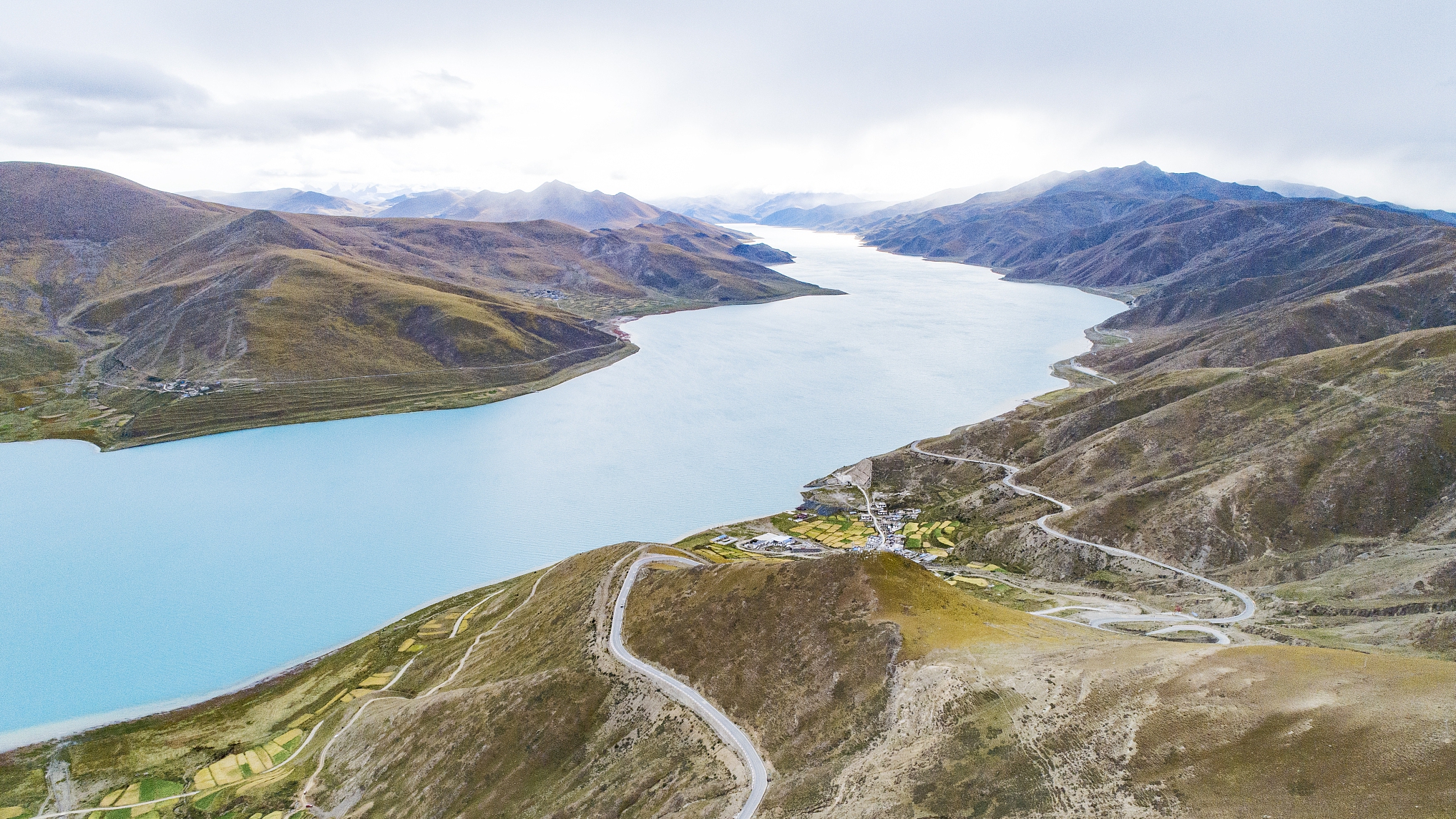 People's living standards in southwest China's Tibet Autonomous Region have drastically improved since its liberation 70 years ago, said local officials at a press conference held in Beijing on Saturday.
"Regional GDP increased from 129 million yuan (about $20 million) in 1951 to 190 billion yuan (about $30 billion) in 2020, an increase of over 300 times in terms of comparable prices," said Wu Yingjie, secretary of Tibet Autonomous Regional Committee of the Communist Party of China.
He added that 15 years of free education are now offered in Tibet. The social security system, covering urban and rural residents, has been established, with an average life expectancy extended to over 71 years.
Known as the "roof of the world," Tibet has an average altitude of over 4,000 meters above sea level. The mountainous terrain means it used to be difficult to travel to the region.
But now, Wu said 140 domestic and international air routes link the region to 66 cities and a comprehensive transport network composed of highways, railways and air routes has been established since 1951.
Officials said efforts to protect and pass on the distinctive Tibetan culture have also been a top priority over the years.
Tibet has been identified as a unique area for cultural protection and great support has been offered to enrich and refine its traditions and cultures, said Qi Zhala, chairman of the Tibet Autonomous Region and deputy to the 13th National People's Congress.
"It's come in the form of policies, funding, technology and talent. The state and autonomous region have invested more than 5 billion yuan to protect and construct 55 key national cultural relics and more than 610 regional cultural relics," said the regional chairman.
The officials noted that freedom of religious belief is fully protected in Tibet and religious work has won believers' support.
They also said ecosystems are generally stable in Tibet, but the region will continue to pay close attention to the impact brought about by global warming because it is quite sensitive to climate change due to the existence of glaciers and snowy mountains.