00:48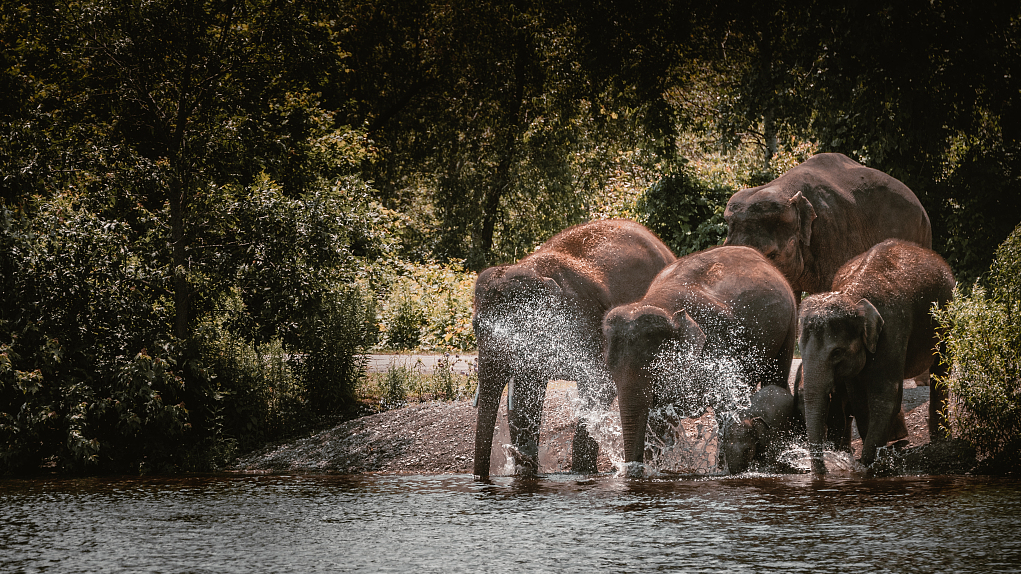 A herd of over 20 wild Asian elephants were spotted playing at a pond in a nature reserve in southwest China's Yunnan Province on Friday, surprising visitors on the first day of the new year.
The elephant herd arrived at the Wild Elephant Valley in Yunnan's Xishuangbanna Dai Autonomous Prefecture along with several baby elephants.
The adult elephants were relaxing and bathing in the pond whereas the naughty calf siblings were wrestling on the shore. Like all mischievous children, the elder sibling seemed to antagonize the younger baby elephant who was anxiously trying to get into the water.
"They belong to the 'Ran Ran' family and the 'Big Ear Missing' family. From mid-December to March each year, the wild elephants will come to Wild Elephant Valley to eat food which contains a high level of minerals and nitrate in order to foster digestion," said Yan Hanlu, who heads the Asian elephant observation and protection group in the Wild Elephant Valley.
China is home to about 300 wild Asian elephants living across Yunnan Province. The Wild Elephant Valley, with an abundant source of water and food, has become a key habitat for these giant creatures especially during the winter and spring seasons.
Elephant trespassers: Angels or beasts?
(Cover image via VCG)
(If you want to contribute and have specific expertise, please contact us at [email protected].)