BEIJING, April 7 (Xinhua) -- The world in the past 24hrs. A selection of the best daily press photos from Xinhua.
China's medical supplies for 18 African countries arrive at the Kotota International Airport in Accra, capital of Ghana, April 6, 2020. China's medical supplies for 18 African countries arrived in Accra on Monday, and were scheduled to be delivered to the other 17 countries within a few days. The beneficiary African countries are Ghana, Nigeria, Senegal, Gabon, Sierra Leone, Guinea-Bissau, Guinea, Cote d'Ivoire, Gambia, Liberia, Mali, Burkina Faso, Republic of Congo, Equatorial Guinea, Togo, Benin, Cape Verde, as well as Sao Tome and Principe. (Xinhua/Xu Zheng)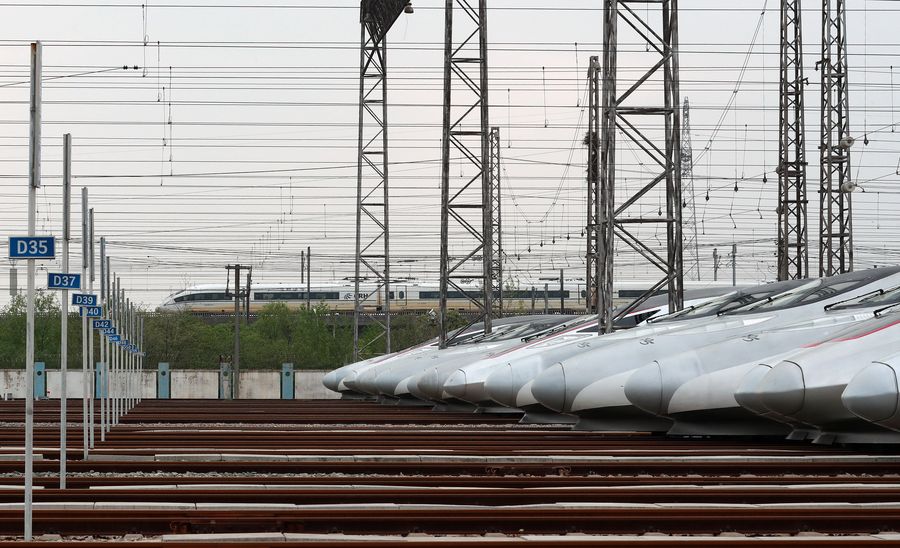 Photo taken on April 6, 2020 shows bullet trains at a depot in Wuhan, central China's Hubei Province. The central Chinese city of Wuhan, once the epicenter of the novel coronavirus outbreak, will resume operation of nearly 100 passenger trains starting April 8, according to the local railway operator.
Trains have started arriving in 17 stations in Wuhan since March 28, and outbound trains will start to resume services on April 8, according to local authorities. (Photo by Zhao Jun/Xinhua)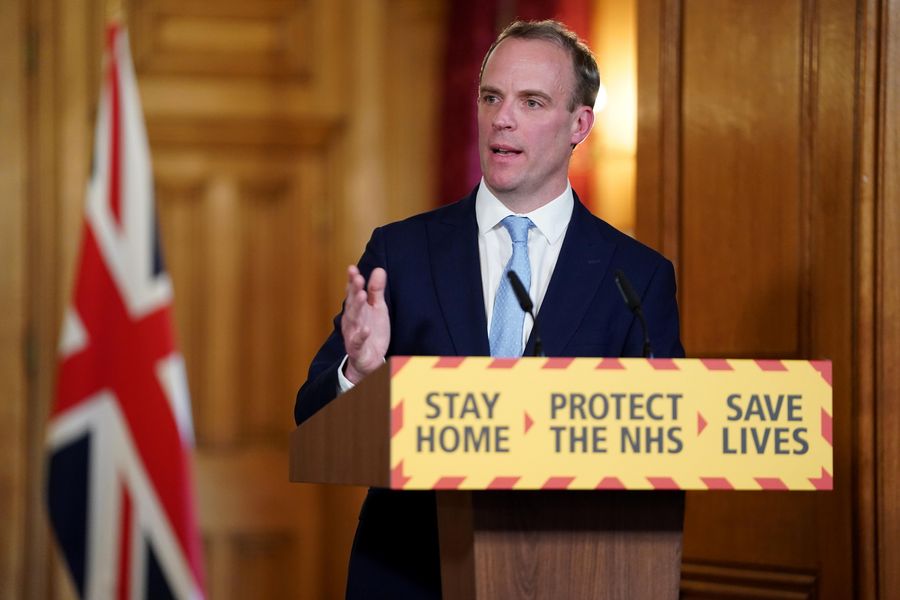 British Foreign Secretary Dominic Raab speaks at a COVID-19 digital press conference in London, Britain, on April 6, 2020. British Prime Minister Boris Johnson was taken to intensive care on Monday night after his coronavirus symptoms worsened, Downing Street said. Johnson has asked Foreign Secretary Dominic Raab to deputize for him, a Downing Street spokesman said. (Pippa Fowles/No 10 Downing Street/Handout via Xinhua) (EDITORIAL USE ONLY)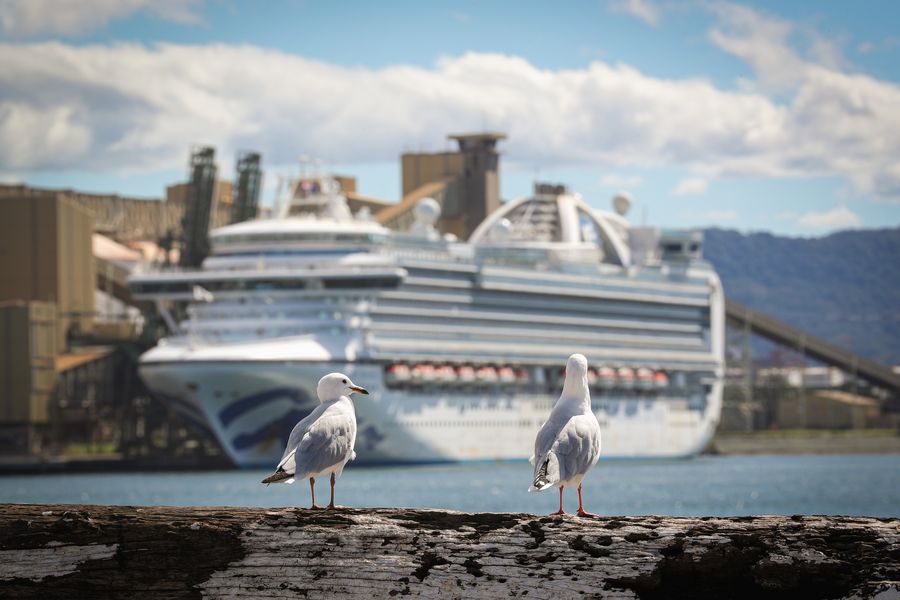 The Ruby Princess cruise ship docks at Port Kembla in Wollongong, Australia, April 6, 2020. Australian authorities launched a criminal investigation Sunday into the COVID-19 infected cruise ship, which was allowed to dock in Sydney before releasing thousands of passengers directly into the community. (Photo by Zhu Hongye/Xinhua)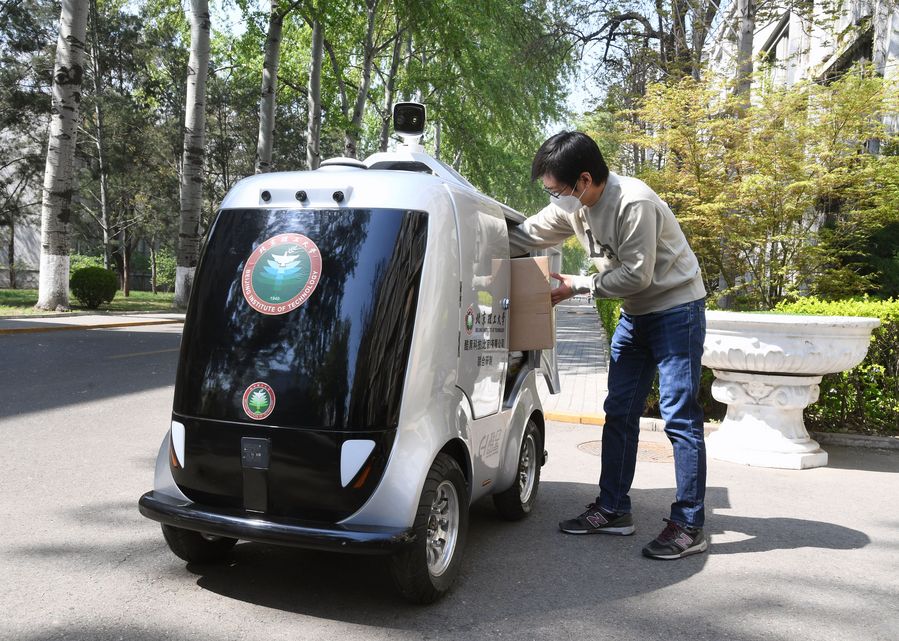 A member of staff takes goods from a 5G unmanned delivery car at the Beijing Institute of Technology in Beijing, capital of China, April 6, 2020. A 5G unmanned delivery car was put into use at the Beijing Institute of Technology, which can measure the temperature of people entering the campus, recognise facial information, and also can conduct no-touch delivery. (Xinhua/Ren Chao)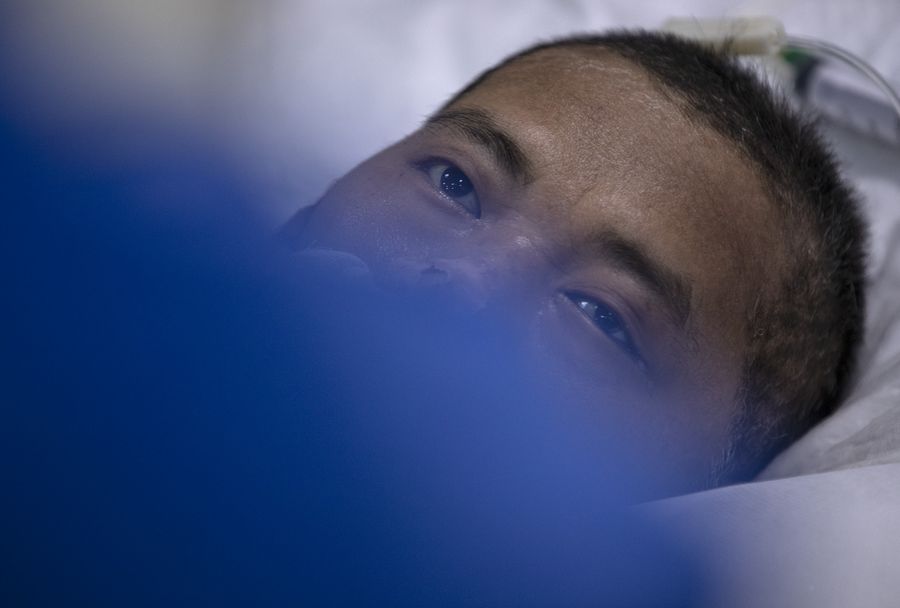 Senior Hu looks at the medical workers after they took off the ECMO machine used to support his lungs at the Wuhan pulmonary hospital in Wuhan, capital of central China's Hubei Province, April 5, 2020. A patient surnamed Hu, a 40-year-old severe case of the COVID-19 who was diagnosed with the disease in early February, has the functions of his lungs recovered on Sunday at the Wuhan pulmonary hospital with days of extracorporeal membrane oxygenation (ECMO) support. (Xinhua/Fei Maohua)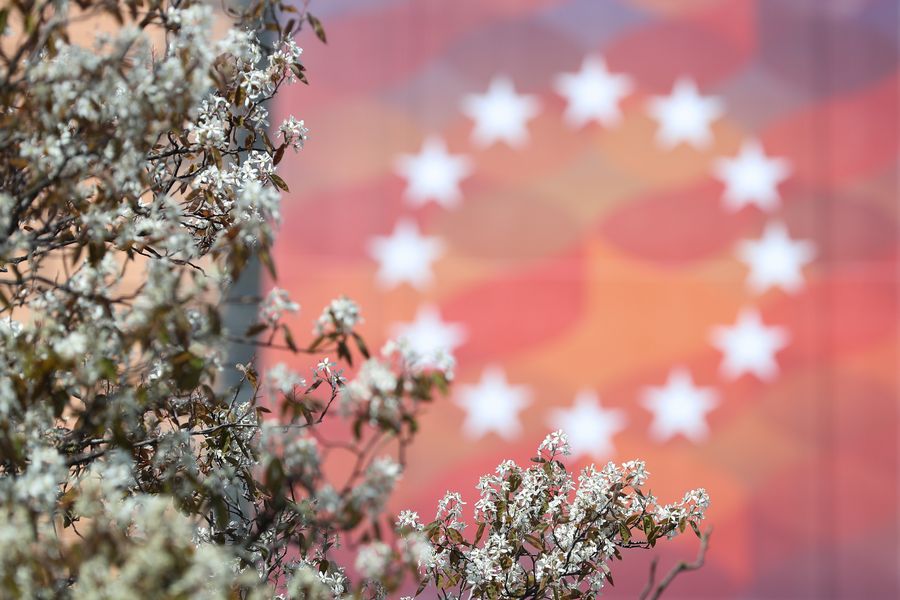 Flowers blossom at the European Quarter in Brussels, Belgium, April 6, 2020. The number of confirmed COVID-19 cases in Belgium has risen from 19,691 to 20,814 by Monday morning with 1,632 deaths, according to the latest figures from Belgian health authorities. (Xinhua/Zheng Huansong)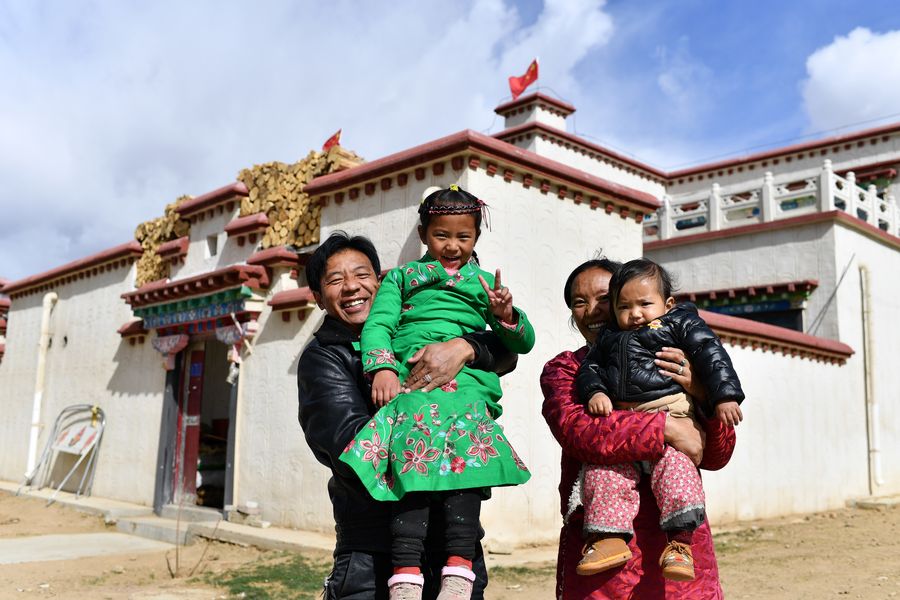 Nijia (1st L) and his family members pose for a photo in front of their house at the Rongma relocation settlement in Gurum Township of Lhasa, capital of southwest China's Tibet Autonomous Region, April 2, 2020. In 2018, more than 1,000 shepherds moved from Qiangtang grassland with an average altitude of about 5,000 meters in Rongma Township of Nagqu City to the Rongma relocation settlement, 30 kilometers west of Lhasa, thanks to the local policy on poverty alleviation. This measure also makes room for the living of wild animals at the Qiangtang National Nature Reserve. With the help of local government, the relocated people have developed the cultivation industry of yaks and sheep and other special pasture-style projects, thus increasing their incomes. (Xinhua/Zhan Yan)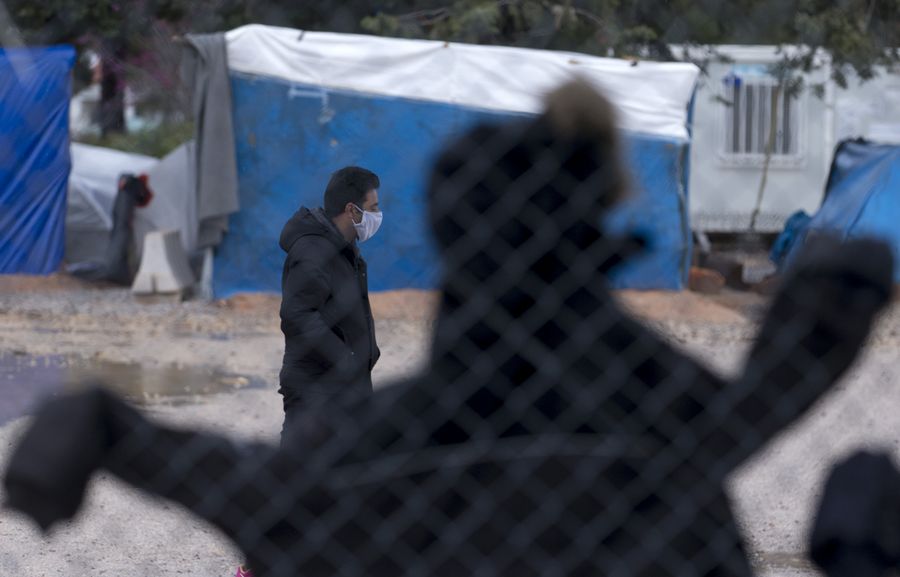 A man walks at the Malakasa camp near Athens, Greece, April 6, 2020. An Afghan migrant in Malakasa was confirmed to be infected with COVID-19 on Sunday, and the camp has been locked down since then. (Xinhua/Marios Lolos)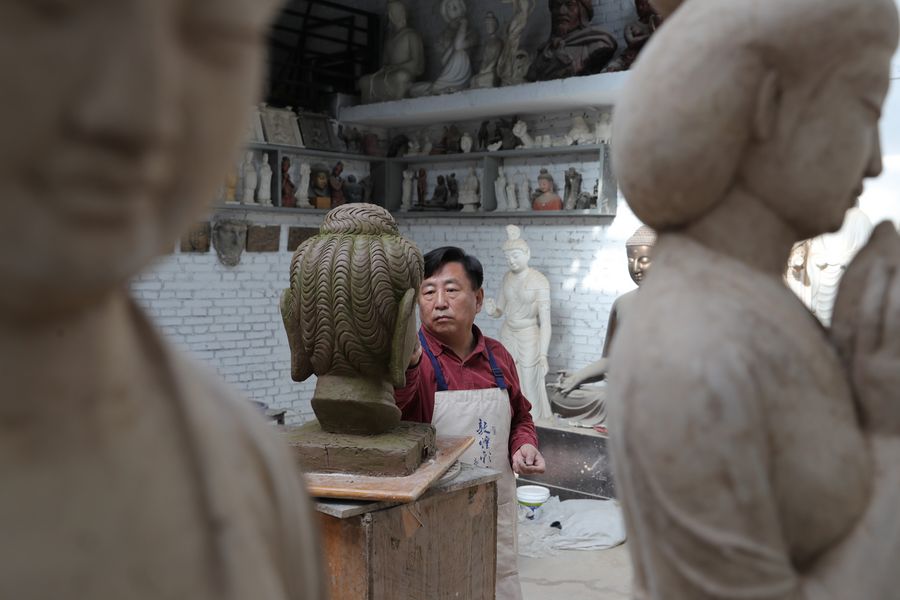 Painted sculpture artist Du Yongwei creates a clay model before painting in Dunhuang, northwest China's Gansu Province, April 5, 2020. Painted sculpture art is a traditional art form in Dunhuang and the craftsmanship has been inscribed in the provincial cultural heritage list of Gansu. Du Yongwei, 60, has been working in the field for over 40 years. He has started training class for youngsters to learn the art. (Xinhua/Du Zheyu)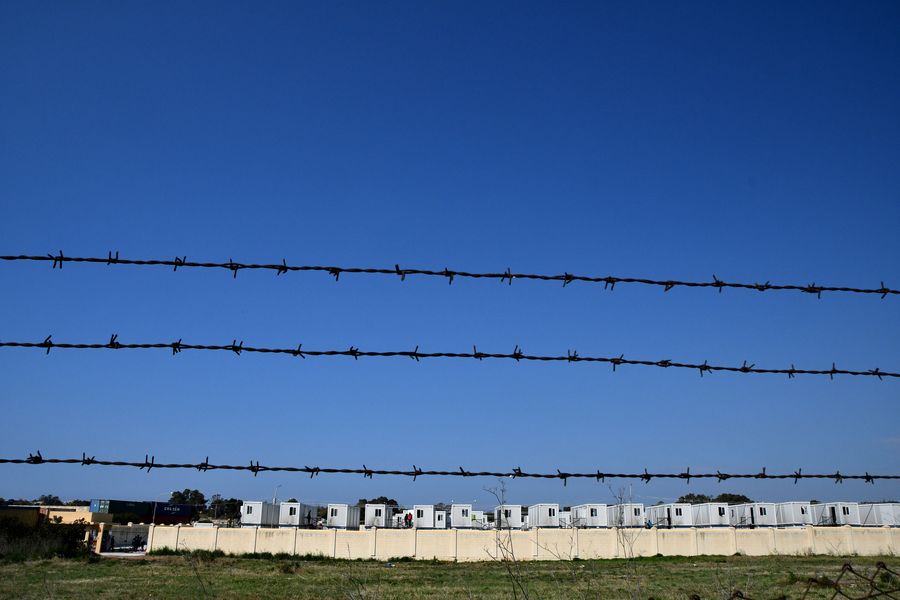 Tight security is placed around Hal Far open center in Birzebbuga, Malta, April 6, 2020. All the 1,000 residents at one of Malta's open centers have been placed on a mandatory 14-day lockdown after eight of them tested positive for coronavirus, Health Minister Chris Fearne announced on Sunday.
He said the decision was taken following a risk assessment which revealed that the danger that the virus is passed to people outside the center would grow unless it is contained. (Photo by Jonathan Borg/Xinhua)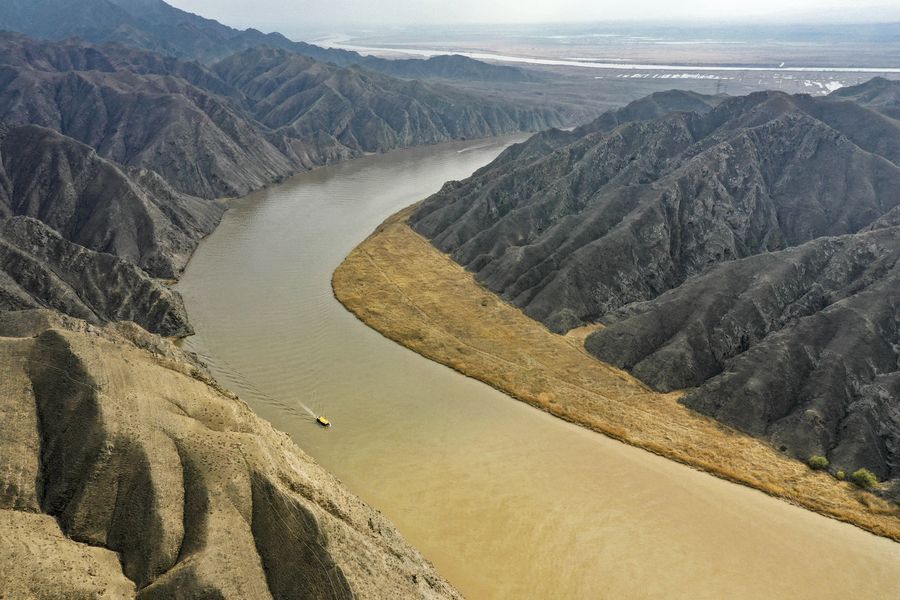 Aerial photo taken on April 5, 2020 shows the scenery of Qingtongxia Grand Canyon of the Yellow River in Qingtongxia City, northwest China's Ningxia Hui Autonomous Region. (Xinhua/Feng Kaihua)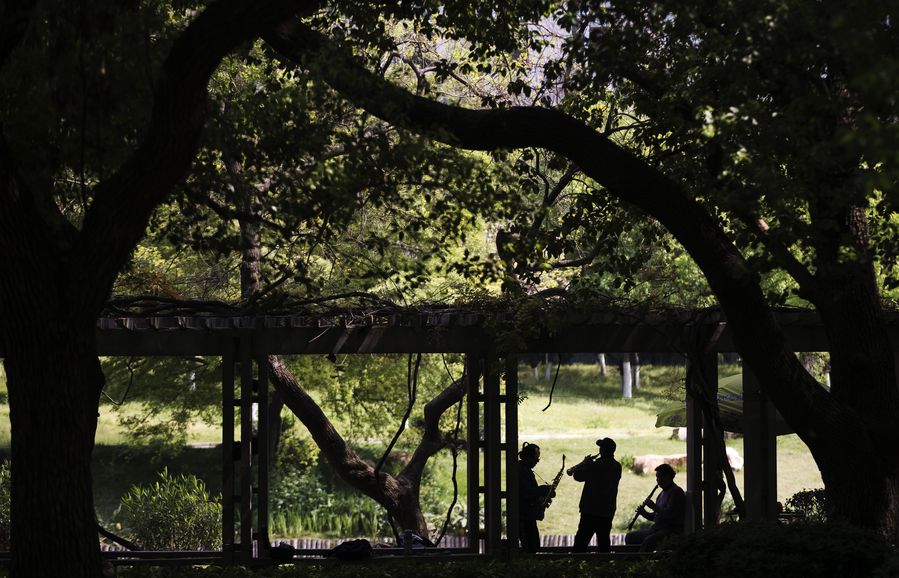 Music enthusiasts perform at Zhongshan park in Wuhan, central China's Hubei Province, April 6, 2020. Music enthusiasts have resumed performing at parks as the coronavirus epidemic waned in Wuhan. (Xinhua/Fei Maohua)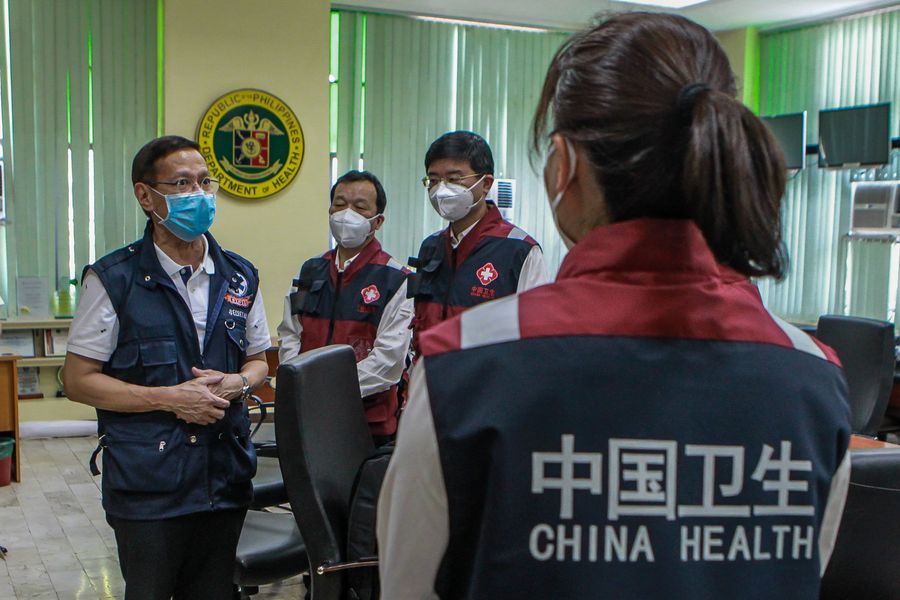 Philippine Health Secretary Francisco Duque (L) talks to members of the Chinese medical team inside the DOH headquarters in Manila, the Philippines, on April 6, 2020. The medical expert team sent by the Chinese government arrived in Manila on Sunday to assist and advise the Philippines in its ongoing efforts to curb the spread of COVID-19.
The 12-member Chinese anti-epidemic medical expert team comprises medical experts in the fields of infectious disease prevention and control, clinic treatment, and laboratory testing. (Xinhua/Rouelle Umali)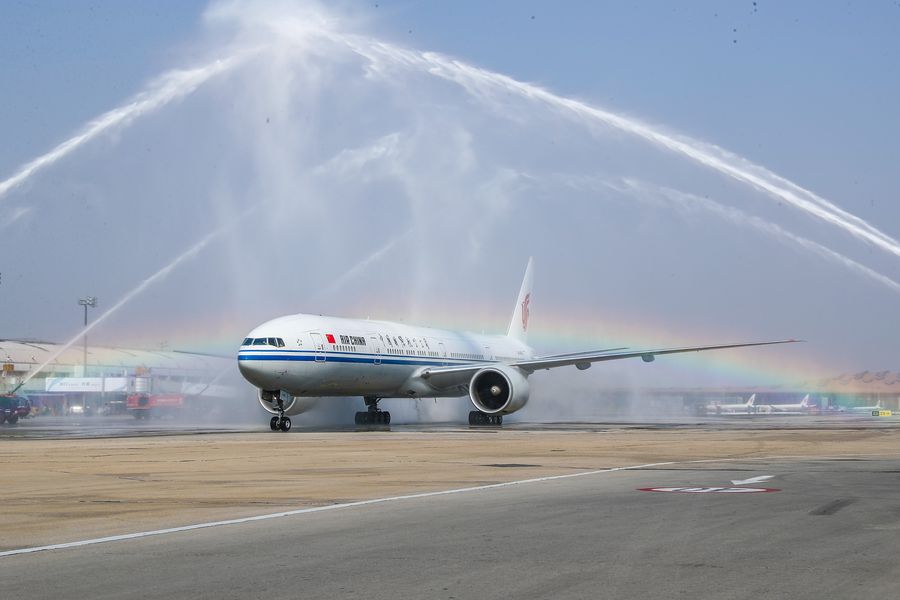 An airplane carrying members of the national medical team aiding COVID-19-hit Hubei Province receives a water salute at Capital International Airport in Beijing, capital of China, April 6, 2020. A national medical team of 557 medical workers returned to Beijing on Monday after aiding Hubei Province in the fight against the COVID-19. (Xinhua/Zhang Yuwei)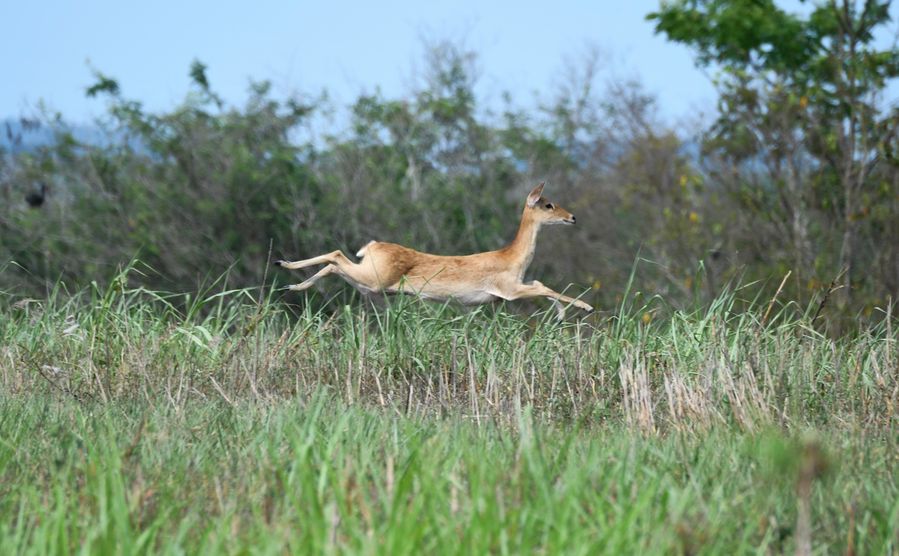 Photo taken on April 3, 2020 shows an Eld's deer at the Bangxi Eld's deer nature reserve in south China's Hainan Province. (Xinhua/Yang Guanyu)