Yushu, a household name in China after a massive earthquake that left nearly 3,000 dead or missing 10 years ago, has risen from the debris and shines as a modern city on the Qinghai-Tibetan Plateau.
by Xinhua writers Cao Bin, Jiang Shiqiang, Lyu Xueli and Li Linhai





XINING, April 13 (Xinhua) -- Tsewa was holding a bridle and combing a horse's mane at a racecourse that was filled with a sea of blue relief tents 10 years ago.

Tsewa watches villagers training horses at a racecourse in Yushu City, Yushu Tibetan Autonomous Prefecture, northwest China's Qinghai Province, April 3, 2020. (Xinhua/Zhang Hongxiang)
A 7.1-magnitude quake hit Yushu Tibetan Autonomous Prefecture in northwest China's Qinghai Province on April 14, 2010, and left around 3,000 people dead or missing.





Early in the morning on that day, Tsewa was on his way to work when the ground suddenly began to shake violently, and roadside shops and residential houses collapsed in front of his eyes. He fell to the ground twice before he could stand on his feet.





Instinctively, he began digging out people buried by earthquake debris. He did not even notice the phone calls from his family. While he saved over a dozen strangers, back home he lost three people.





For the first time in human history, a massive rescue operation at an elevation of over 4,200 meters above sea level was carried out.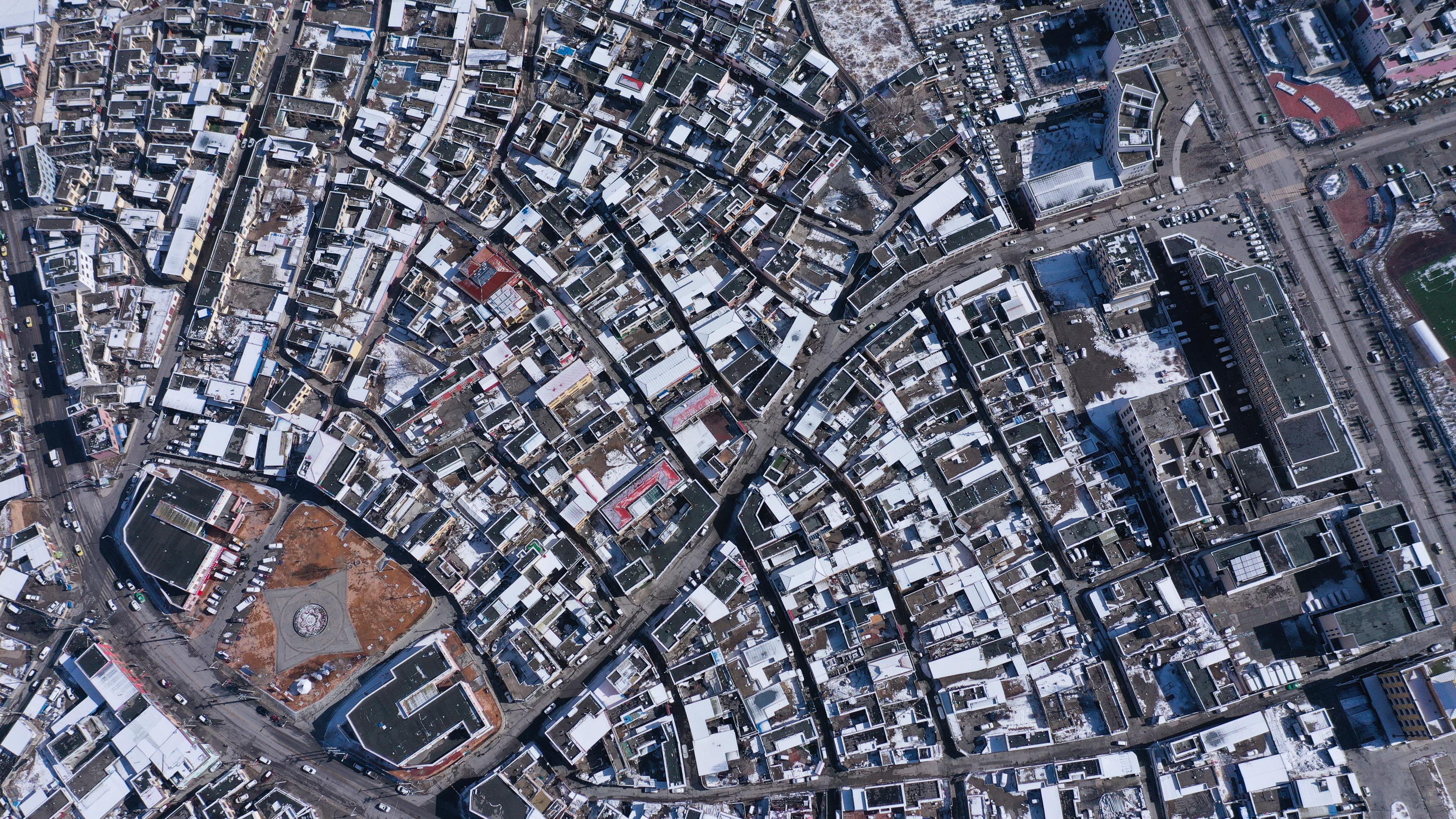 Aerial photo taken on April 6, 2020 shows a village in Yushu City, Yushu Tibetan Autonomous Prefecture, northwest China's Qinghai Province. (Xinhua/Wu Gang)
ALL-OUT RESCUE





Yushu is tucked away in the interior of the Qinghai-Tibetan Plateau, about 820 km from the provincial capital of Xining, with only 60 percent of the air oxygen content compared with plain areas.





Despite the harsh environment that tested human limits, 7,856 people were pulled out of the debris within 72 hours of the quake, 6,761 of whom were saved. Another 225,000 affected residents were relocated.





A total of 3,109 seriously injured were transferred out of town mainly by air for better treatment.





Over 25,000 tents were sent to the disaster area in one week, as well as more than 10 million tonnes of relief materials.





Water, electricity and roads for emergency use were resumed in five days. About 188,000 residents received subsidies.





"Three state rescue teams rushed to Yushu within eight hours," said Geza, secretary general of the Red Cross Society of Yushu at the time.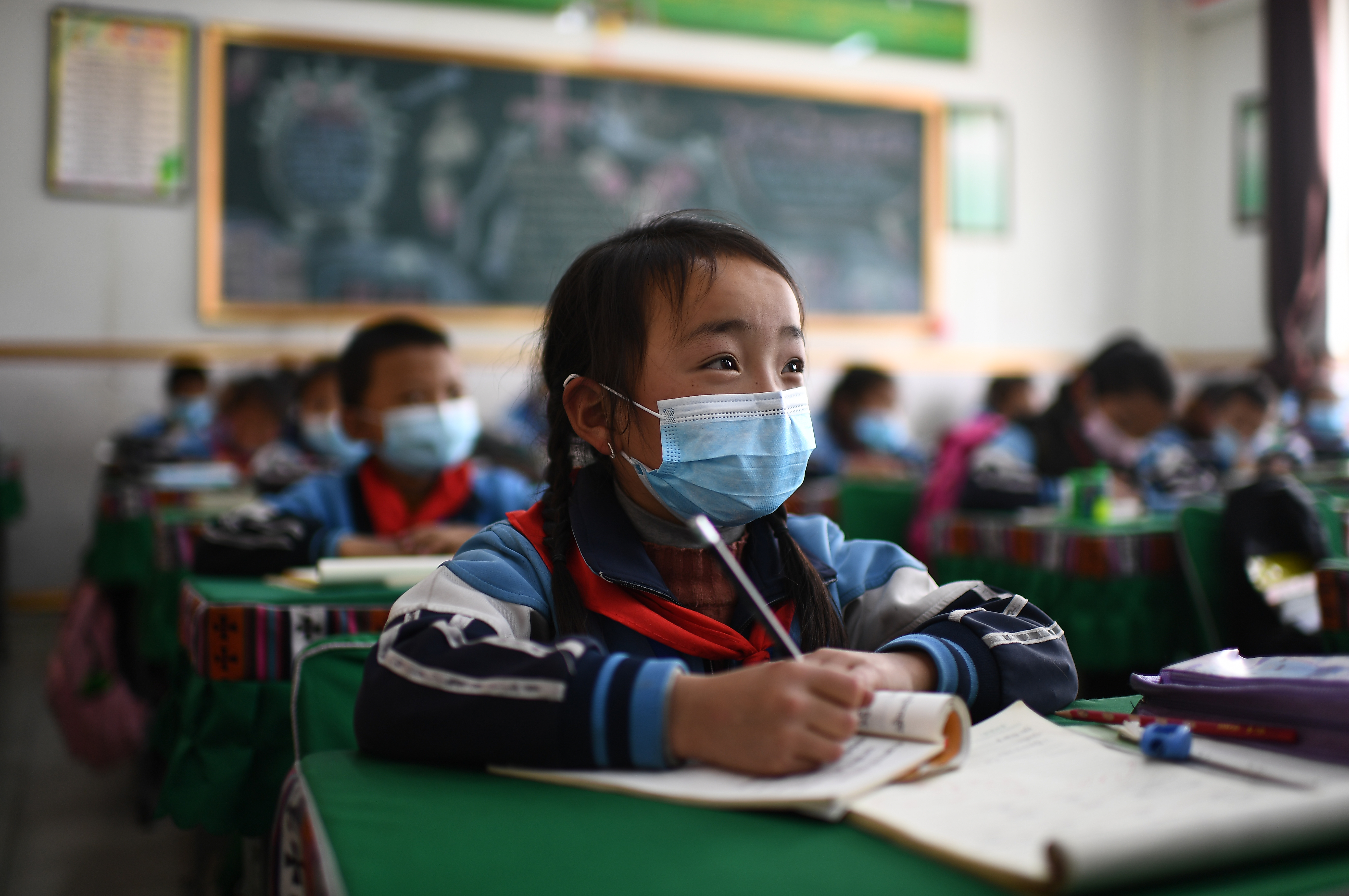 A student takes a class at a primary school in Yushu City, Yushu Tibetan Autonomous Prefecture, northwest China's Qinghai Province, April 9, 2020. (Xinhua/Zhang Hongxiang)
REBUILDING AT FULL THROTTLE





The all-out rescue was followed by all-out rebuilding in the highland town. A total of 44.8 billion yuan (about 6.4 billion U.S. dollars) was invested in 1,248 rebuilding projects in the following three years, which amounted to eight times the total investment of the 58 years before the quake since Yushu's establishment.





By 2013, new homes for 16,710 households of farmers and herdsmen and 22,439 households of urban residents were built. Besides, 94 education, 63 medical care, 65 culture and sports projects were completed while a dozen welfare houses, nursing homes and orphanages were put into use.





"Despite the altitude-induced headache, chest distress and nausea, workers strived to meet deadlines," said Cheng Sijun, a chief engineer from the China Railway No.2 Engineering Group at the time.





Cheng and his crew arrived in Yushu in June of 2010 and completed the main structure of a high school in just 53 days. The school opened its doors in 2012.





Pairing-up assistance from across China poured into the once unknown highland town. Infrastructure such as the power grid and road traffic heavily damaged during the earthquake was reconstructed and upgraded.





The central government earmarked over 1 billion yuan to repair and reinforce more than 90 religious venues across the prefecture. Yushu's Jyegu Monastery, the largest and most influential temple of the Sakya school of Tibetan Buddhism, stands more solemnly and magnificently after renovation.





Yushu's development came to an unprecedented climax. Cherishing the memories of the deceased, survivors embraced a new life with courage and gratitude.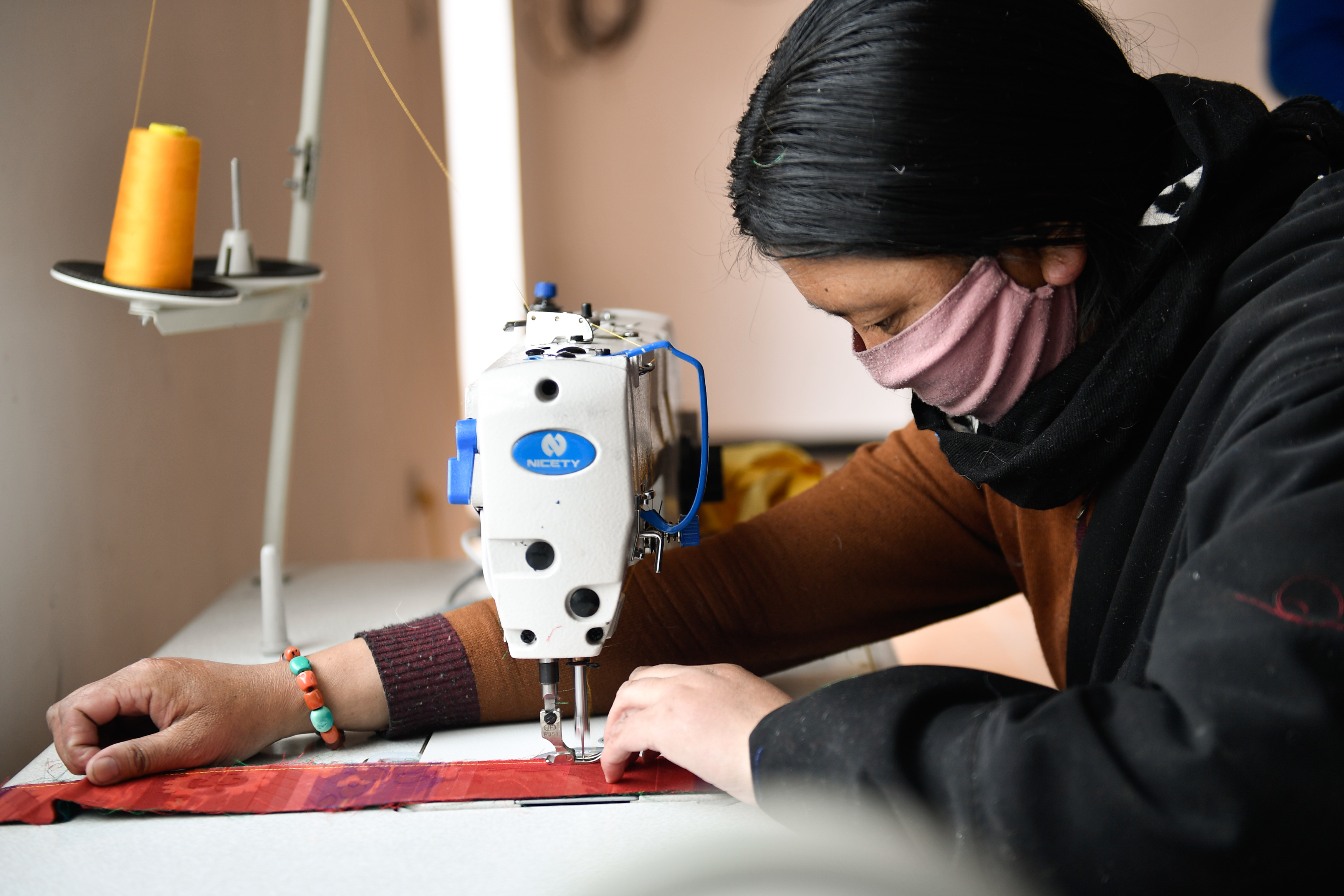 A local woman sews cloth ornaments at a workshop in Yushu Tibetan Autonomous Prefecture, northwest China's Qinghai Province, April 3, 2020. (Xinhua/Zhang Long)
ECOLOGICAL HIGHLAND





Walking on the streets of new Yushu, modern buildings, pedestrians in ethnic dresses, takeaway delivery drivers and buses loaded with tourists produce a unique feature of a city on a plateau. Last year, Yushu received 1.47 million tourists.





Yushu is home to Sanjiangyuan, or "the source of three rivers." A national park was established there in 2015 to protect the headwaters of the Yangtze, Yellow and Lancang (Mekong) rivers as well as many rare species.





Since its establishment, 18,000 herders in Sanjiangyuan have bid farewell to their old business and become protectors of the grassland.





All mining exploitation activities were phased out, and all planned hydroelectric development projects were halted in Sanjiangyuan. The quantity of water resources in Sanjiangyuan has increased to 40.9 billion cubic meters from 38.5 billion cubic meters 10 years ago.





Hoh Xil, another name card of Yushu, was inscribed as the first world natural heritage site on the Qinghai-Tibetan Plateau in 2017.





Hoh Xil is an important habitat for Tibetan antelopes. Longjo Tsejya, a ranger at the park, has braved the wind and snow to fight illegal hunting over the past decade.





Thanks to Longjo Tsejya and many more rangers like him, the population of Tibetan antelopes has recovered to over 70,000, and snow leopards now exceeded 1,200.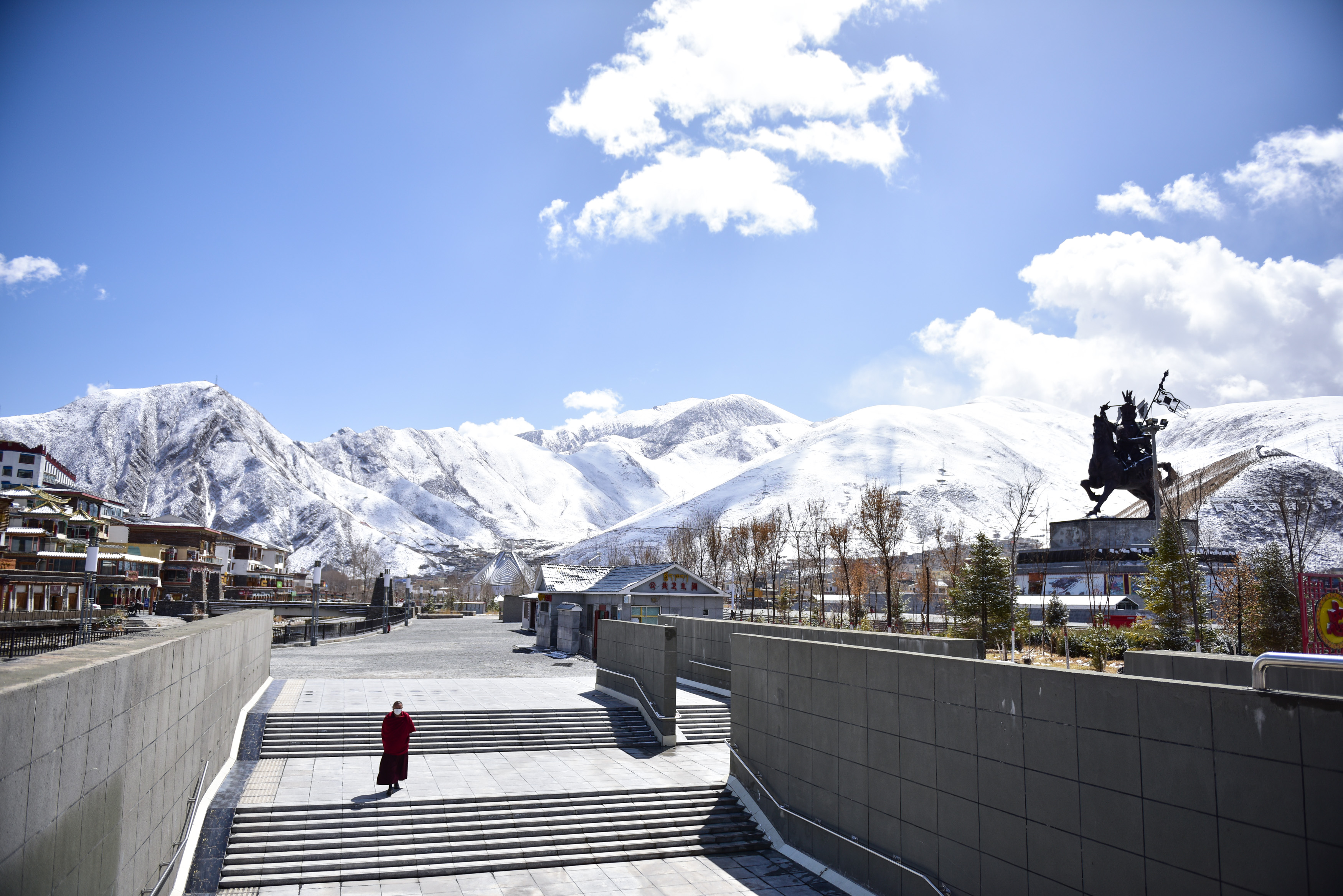 A monk walks into an underground passage near the Gesar Square in Yushu City, Yushu Tibetan Autonomous Prefecture, northwest China's Qinghai Province, April 6, 2020. (Xinhua/Wu Gang)
BATTLE AGAINST POVERTY





Trangu Village about 3 km from the city proper of Yushu was one of the hardest hit areas during the earthquake. Home rebuilding began within one month of the disaster, and all the 764 villagers from 232 households moved into new homes in November of 2010.





Villagers' lives thrived along with local industries. Besides digging caterpillar fungus, one of the most precious medical materials in traditional Chinese medicine, local residents run stores in Yushu and Xining, some make a living on long-distance transportation service.





The per household income of the village has jumped to over 7,000 yuan from a little over 2,000 yuan a decade ago.





The economic aggregate of Yushu has doubled over the past 10 years, with per capital disposable income of urban residents increasing 1.6 times over the figure before the quake, and farmers and herders 4.3 times.





Beijing Municipality has sent 176 officials in four batches to aid Yushu since 2010, bringing 2.66 billion yuan of investment and lifting nearly 200,000 people out of poverty.





"Yushu is sparsely populated and the cost for poverty alleviation is high, which leaves us limited choices when developing industries," said Yang Xiaowei, deputy head of the prefecture's poverty relief office.





Thanks to booming ecological animal husbandry, 264 cooperatives have been established in almost all villages. The poverty headcount ratio has been reduced to under 3 percent from 34 percent five years ago. Absolute poverty has been eradicated across the prefecture.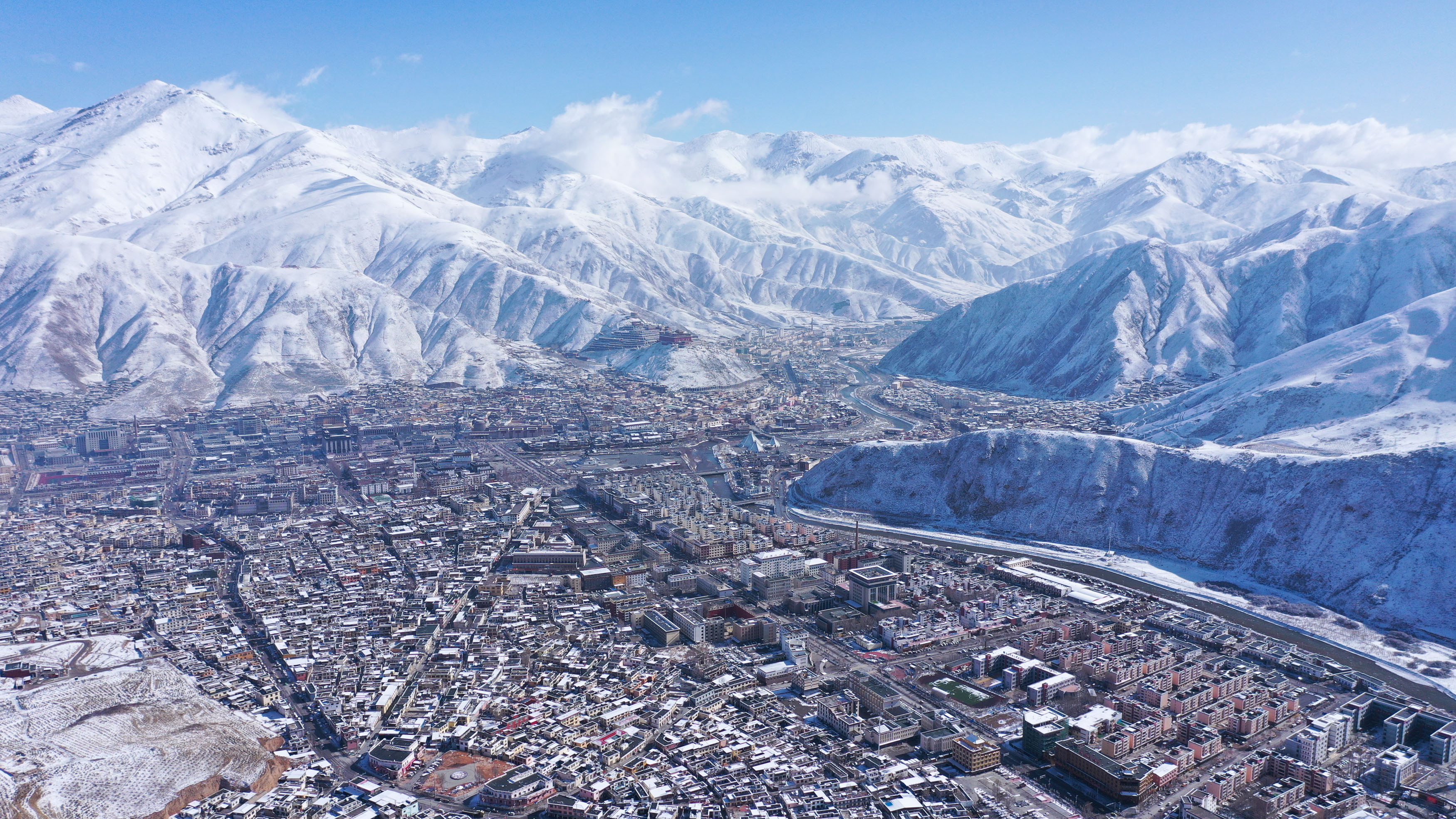 Aerial photo taken on April 6, 2020 shows the city view of Yushu, in Yushu Tibetan Autonomous Prefecture, northwest China's Qinghai Province. (Xinhua/Wu Gang)
Various circles in Yushu donated caterpillar fungus worth over 12 million yuan for the fight against COVID-19 outbreak in Wuhan. Jyegu Monastery donated 1.1 million yuan.

(Video reporters: Han Fangfang, Zhao Yuhe, Wu Gang, Tian Wenjie, Wang Yan; video editor: Wu Yao) ■