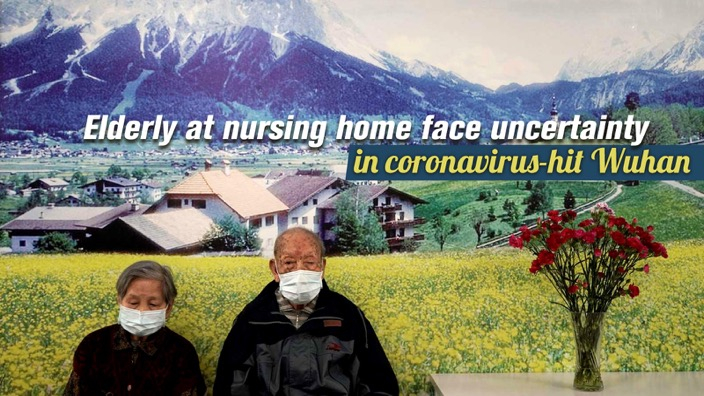 At a nursing home, barely four kilometers from Huanan Seafood Wholesale Market in Wuhan — the epicenter of the coronavirus epidemic — the condition of Chen Juxian started deteriorating on February 18.
Suspected to be infected with the virus, she was rushed to Youfu Hospital, a psychiatric medical facility converted to deal with the massive influx of patients having mild symptoms of the infection.
But for her daughter, Xie Xiang, it was the beginning of a nightmare. She struggled to contact her mother and medical staff, and tried to call people at the hospital to hand over her mother's medical record.
While struggling to reach out to the right authorities, she found more than 40 senior residents from her mother's nursing home had also been shifted to the same hospital.
Then a call from the local police station panicked her. "Your mother has slipped into a coma. Please prepare yourself in case your mother passes away," they said.
Elders at a greater risk
But Xie is not the lone one facing such a difficult situation. The virus has wreaked havoc on the elderly. Equally affected are those who are not infected but suffer from other ailments.
The coronavirus is causing a large number of deaths in the age group of 80 and above, which has the highest mortality rate at 14.8 percent, according to a Chinese Center for Disease Control and Prevention (CCDC) study.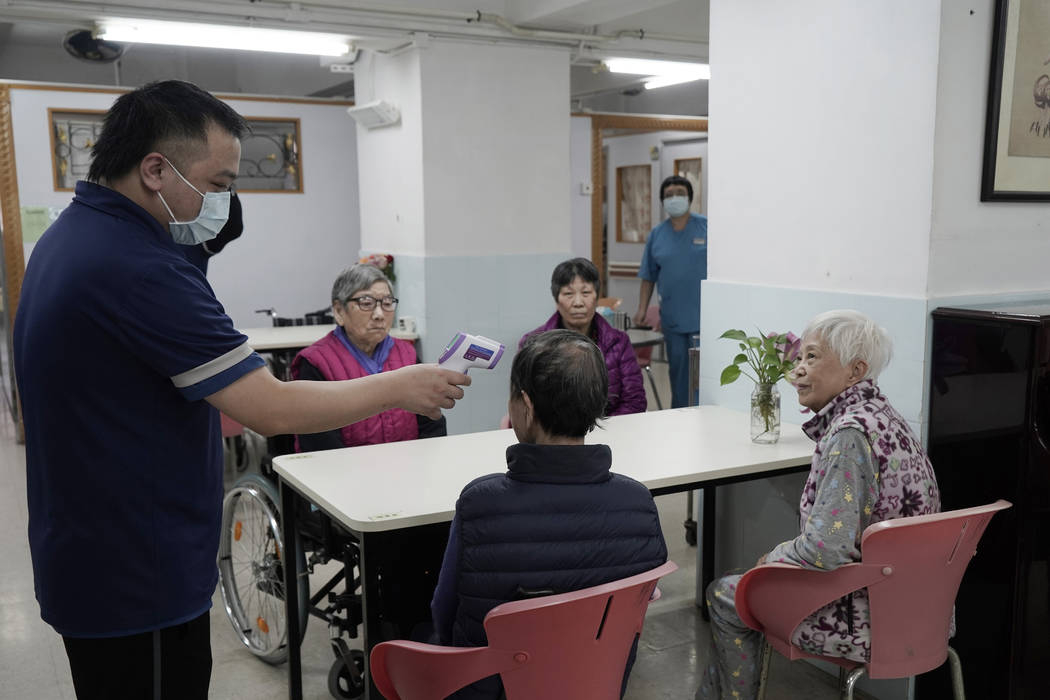 Elderly women receive temperature checks in a nursing home in Hong Kong, February 14, 2020. /AP
The situation becomes even more alarming for the city with nearly 1.9 million over the age of 60, accounting for 21.43 percent of Wuhan's population. One in ten people in the city is aged over 80, according to data from the Wuhan Public Security Bureau.
Alarmed over the sizeable aging population and their vulnerability to the virus, all nursing homes in the city were sealed-off on January 21. Staff and seniors were put under quarantine, and visitors' entry prohibited.
Those with COVID-19 symptoms were required to transfer to quarantine centers or be hospitalized.
"I understand the difficulty of frontline medical staff. But authorities have to make clear plans about how they're going to handle these seniors before they transfer them to a designated hospital," said Xie.
"They are different from other patients. They're old, and some even can't talk and walk," she added.
Xie's mother, suffering from Alzheimer's disease, was completely unable to take care of herself. She also suffered from mania caused by cerebral hemorrhage.
A strain on medical resources
Mrs. Yuan, another Wuhan resident, who preferred not to reveal her surname, went through the same ordeal after her father, suffering from a urinary infection, started having a fever on February 5. The situation became critical as the nursing home ran short of antibiotics.
Even catheters – soft hollow tubes that are inserted through the bladder to drain urine – went out of stock. Needles for injecting medicine also became scarce.
"The delay in treatment triggered a series of other diseases, and in the end, he could barely eat and talk," said Yuan.
People wear protective masks in an old neighbourhood of Jiujiang, Jiangxi province, China, February 2, 2020. /Reuters
Aghast over the critical condition, Mrs. Yuan took her ailing father to various hospitals all around the city. She failed to find a health facility with a department of urogynecology that was operational as most of the doctors were deployed to treat COVID-19 patients.
In the end, she found a doctor at Hanyang hospital who was willing to look into her father's condition. But because of the shortage of hospital beds, she took her father back home for treatment.
She was among the lucky few because she lives close to her father's nursing home, making her mobility easier.In the locked down city of Wuhan, public and private transportation have been facing a ban for over six weeks.
Course correction
Zhang Zhiyong, vice mayor of Jianghan district in Wuhan, was aware of the plight faced by Xie and Yuan. He acknowledged the loopholes in addressing the medical care required by the elderly.
There is not enough medical staff to attend senior citizens living in nursing homes. Moreover, ailing elderly citizens need assistance to be moved to a designated medical facility.
Both factors have made the situation a challenging one, he said in an interview with the Chinese media outlet, the Paper.
In order to deal with the crisis, authorities in Jianghan district of Wuhan City constituted special working groups on February 24. Priority is given to the medical needs of seniors suspected or confirmed of COVID-19, said Zhang.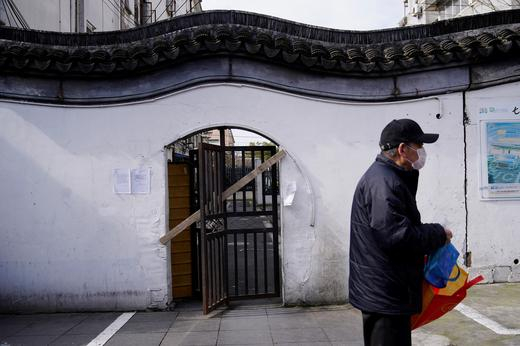 A closed entrance of a residential community is seen in Shanghai, in Qibao, an old river town on the outskirts of Shanghai, February 19, 2020. /Reuters
Most of these sealed nursing homes now rely on the city government to redistribute medical resources and protective equipment.
"Every nursing home is now equipped with one doctor and one nurse. If there is a shortage of medicine, they can turn to the medical staff to purchase it," said Xia Houmin, founder of Dannan neighborhood nursing home at Jiang'an District, in Wuhan.
City authorities have deployed guards at nursing homes. In case we need medicines and protective equipment, these staffs make an effort to refill supplies, Dong Mingfang, founder of Xinma neighborhood nursing home at Jiang'an District said.
Uncertain time for elderly patients
Xie's mother is getting better treatment at Jinyintan hospital. Her nucleic acid test result was negative in three consecutive tests.
But another problem has started to unfold. A guideline published by the Ministry of Civil Affairs on February 25, restricts seniors released from the hospital from entering the nursing homes. They will have to undergo a 14-day quarantine and COVID-19 nucleic test.
Clueless about when the restriction would be lifted, Xie is grappling with a catch-22 situation on where to take her mother, once she is discharged from the hospital.
With nursing homes sealed off, she is on the lookout to find a quarantine facility for her aging mother. Expressing gratitude to the hospital for having reserved a bed for her mother, Xie feels this is still a temporary solution to a long-term problem.