Every weekend, Asia Pacific Daily will provide you with a run-down of the latest hot news.
This week, the following hot news you should know:
---
Top 1 | Brice Nguema named transitional leader after coup in Gabon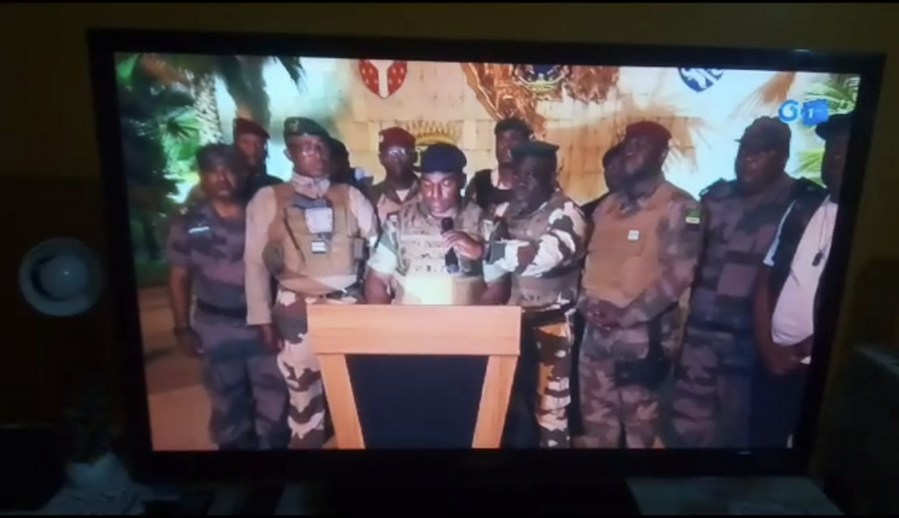 Brice Oligui Nguema, commander-in-chief of the Gabonese Republican Guard, was named as the transition leader of the Central African country on Wednesday night following a coup.
The national electoral body announced earlier in the day that President Ali Bongo had won a third term. However, the military declared on state television that the election results were canceled and placed Bongo under house arrest.
Leaders of the Gabonese military agreed by unanimous vote to appoint Nguema as president of the Committee for the Transition and Restoration of Institutions (CTRI), said committee's spokesperson Ulrich Manfoumbi Manfoumbi.
---
Top 2 |** Syria, Iran warn against U.S. military buildup along Syrian-Iraqi border**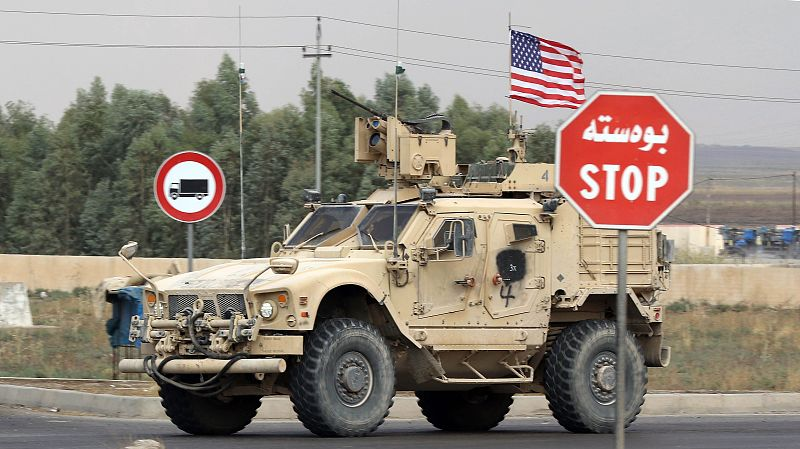 Syrian Foreign Minister Faisal Mekdad and his Iranian counterpart Hussein Amir-Abdollahian on Wednesday jointly warned the United States against its reported military buildup along the Syrian-Iraqi border.
In a press conference held in the Syrian capital of Damascus, the two ministers expressed concerns over the apparent U.S. efforts to amass forces and allied rebel groups along the Syrian-Iraqi border from the northeastern Syrian province of Hasakah to the southeastern region near the U.S. base in al-Tanf.
Mekdad said the move violated international regulations and will face the resilience of Syria.
---
Top 3 | UN calls for nuke test ban amid 'alarming rise in global division'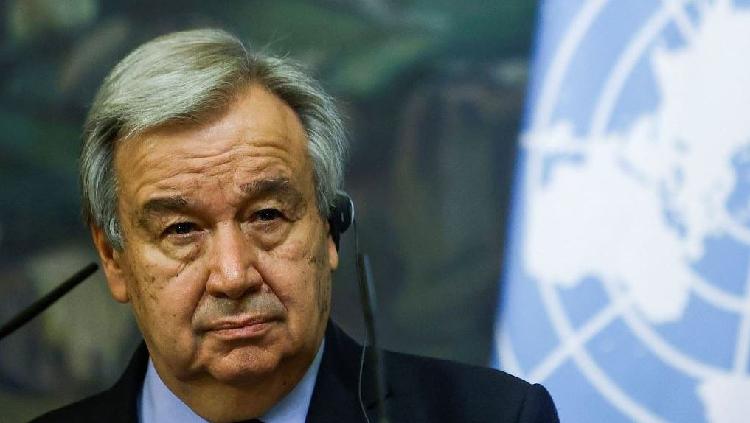 The United Nations on Tuesday called for a legally binding ban of nuclear tests and warned of a global catastrophe brought by nuclear weapons.
In a message on the International Day Against Nuclear Tests on August 29, UN Secretary-General Antonio Guterres said that a nuclear test ban is a fundamental step toward a world free of nuclear weapons.
UN General Assembly President Csaba Korosi, who chaired a high-level plenary meeting to mark the International Day Against Nuclear Tests, echoed Guterres's message and warned of "a global catastrophe" brought by nuclear weapons.
---
Top 4 | Trump DC trial set for March 2024, in thick of GOP presidential fight
Donald Trump will stand trial in March 2024 for trying to overturn his 2020 presidential election defeat, one day before Republican voters in more than a dozen U.S. states will decide whether to give him a chance to recapture the White House.
U.S. Judge Tanya Chutkan on Monday set a trial date of March 4 for the federal case in Washington, one of four criminal prosecutions the former president faces.
That is one day before "Super Tuesday," a potentially decisive date in the Republican presidential nominating contest, when states from Maine to California will hold their nominating contests. Opinion polls show Trump leading his rivals by a wide margin.
---
Top 5 | 50,000 S Korean protesters call for government action on Fukushima radioactive water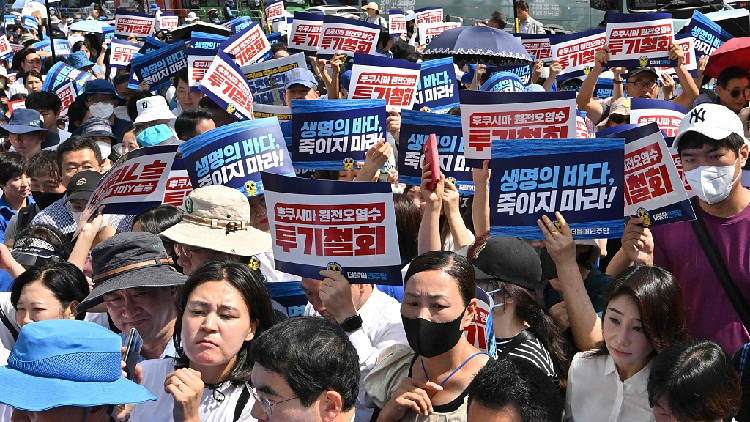 About 50,000 protesters gathered in the capital of South Korea on Saturday to demand that the government take steps to prevent what they fear is an impending disaster: Japan's release of contaminated radioactive water from the Fukushima nuclear power plant.
Japan began dumping the water from the plant north of Tokyo into the sea on Thursday, despite objections from fishing communities and others worried about the environmental impact, both at home and abroad.
Japan and scientific organizations assert that the water, distilled after being contaminated by contact with fuel rods when the reactor was destroyed in a 2011 earthquake and tsunami, is safe.
---
Top 6 | Canadian minister makes first visit to China in four years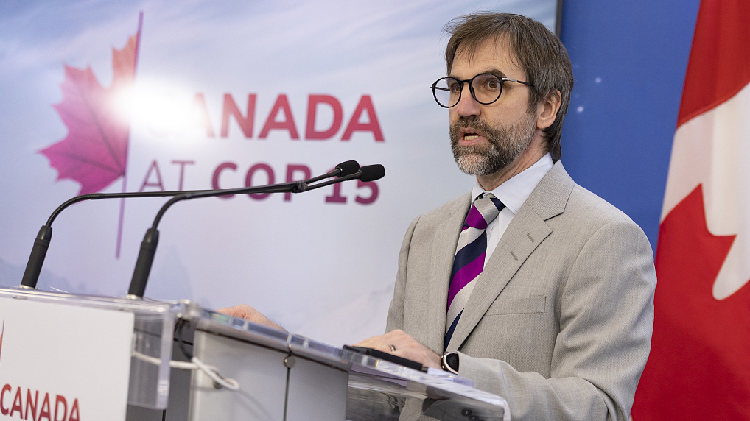 Canadian Minister of Environment and Climate Change Steven Guilbeault left for Beijing on Saturday to attend a meeting on climate change and biodiversity issues.
This will make Guilbeault the first Canadian cabinet minister to visit China in four years.
The annual general meeting of the China Council for International Cooperation on Environment and Development (CCICED) is scheduled for August 28-30 under the theme of "Green Transition for High-Quality Development: Modernization in Harmony with Nature."
---
Top 7 |** South African parliament hails success of BRICS Summit**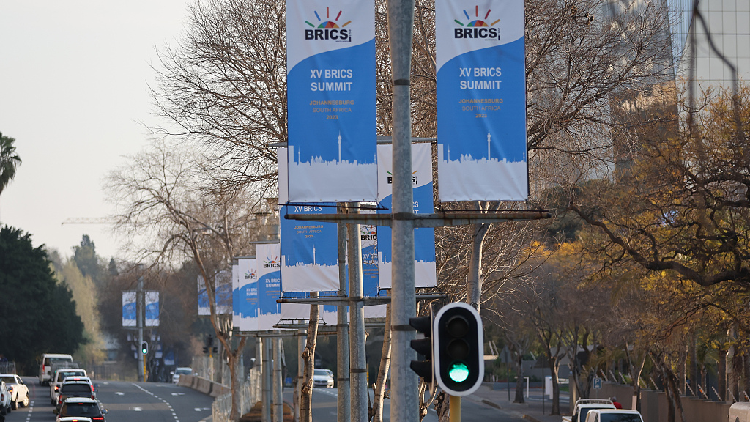 The South African parliament issued a statement Saturday on the success of the 15th BRICS Summit held in Johannesburg, hailing the outcomes of this "historic" summit as a "testament" to the visionary leadership and unwavering commitment of the BRICS nations.
During the three-day summit, leaders from five BRICS countries have had in-depth dicussions on strengthening cooperation and collaboration, and announced an expansion of its membership by welcoming Saudi Arabia, Iran, Ethiopia, Egypt, Argentina and the United Arab Emirates to join the group.
It said that the summit's commitment to addressing economic inequality, fostering growth and exploring innovative financial solutions promises to bolster not only the BRICS nations but also resonate as a source of progress and stability for Africa and the rest of the world.
---
Top 8 | U.S. Commerce Secretary Gina Raimondo arrives in Beijing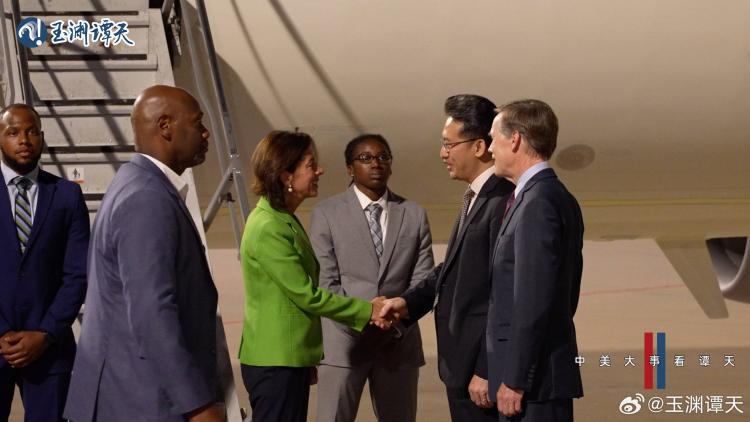 U.S. Commerce Secretary Gina Raimondo arrived in Beijing on Sunday night for a four-day visit.
During her visit, China will state its position on economic and trade issues of concern to the U.S. side, according to a spokesperson for the Chinese Commerce Ministry, who added that China looks forward to in-depth discussions on resolving economic and trade differences and promoting practical cooperation.
In an "in-depth, pragmatic and constructive" discussion with Raimondo in Washington D.C. ahead of her visit, Chinese Ambassador to the United States Xie Feng said as China and the U.S. are in the same boat, no one can stay aloof, still less profit at others'expense.
---
Top 9 |** Russia says Wagner chief Prigozhin confirmed dead in plane crash**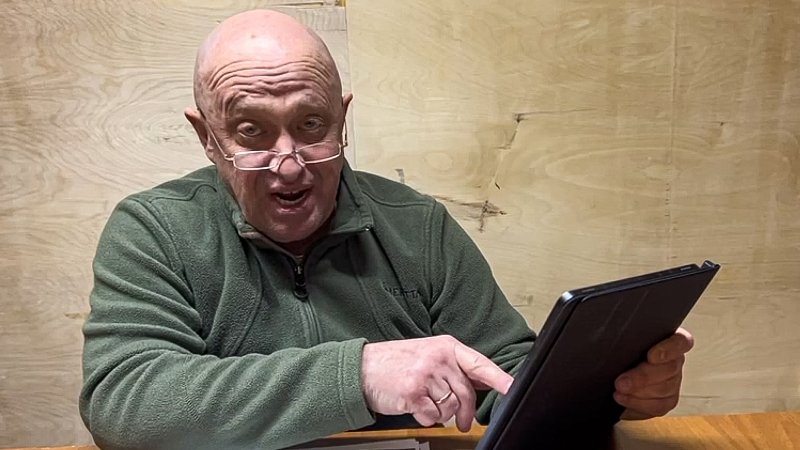 Russian investigators confirmed that Wagner Group leader Yevgeny Prigozhin was killed in a plane crash earlier this week, according to Russian media on Sunday.
On August 23, a private Embraer plane en route from Moscow to St. Petersburg crashed in the Tver region, killing the 10 people aboard, according to the country's Ministry of Emergency Situations.
Russian President Vladimir Putin on Thursday sent his condolences to the family of Yevgeny Prigozhin, breaking his silence, describing him as a "talented businessman" but also as a flawed character who "made serious mistakes in life".
---
Top 10 | Ukraine hits Russia's Black Sea Fleet Guards Brigade in occupied Crimea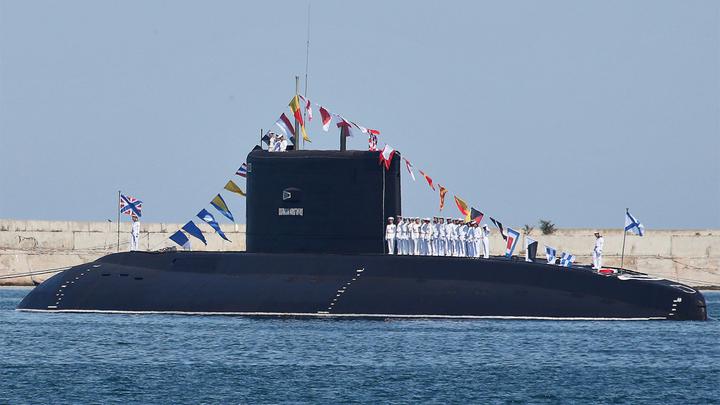 The Defence Intelligence of Ukraine (DIU) has reported that Ukrainian forces attacked the 126th Separate Guards Coastal Defence Brigade of the Russian Black Sea Fleet on 25 August.
Details: The intelligence officer said the brigade was attacked in the village of Perevalne in temporarily occupied Crimea.
Quote: "We can confirm the information; there was a hit. This is not the first attack on the 126th Brigade. As [Chief of the DIU] Major General Kyrylo Budanov said in his last interview, Ukraine can now strike and conduct operations anywhere in occupied Crimea. There will also be plenty of news there shortly."
(ASIA PACIFIC DAILY)