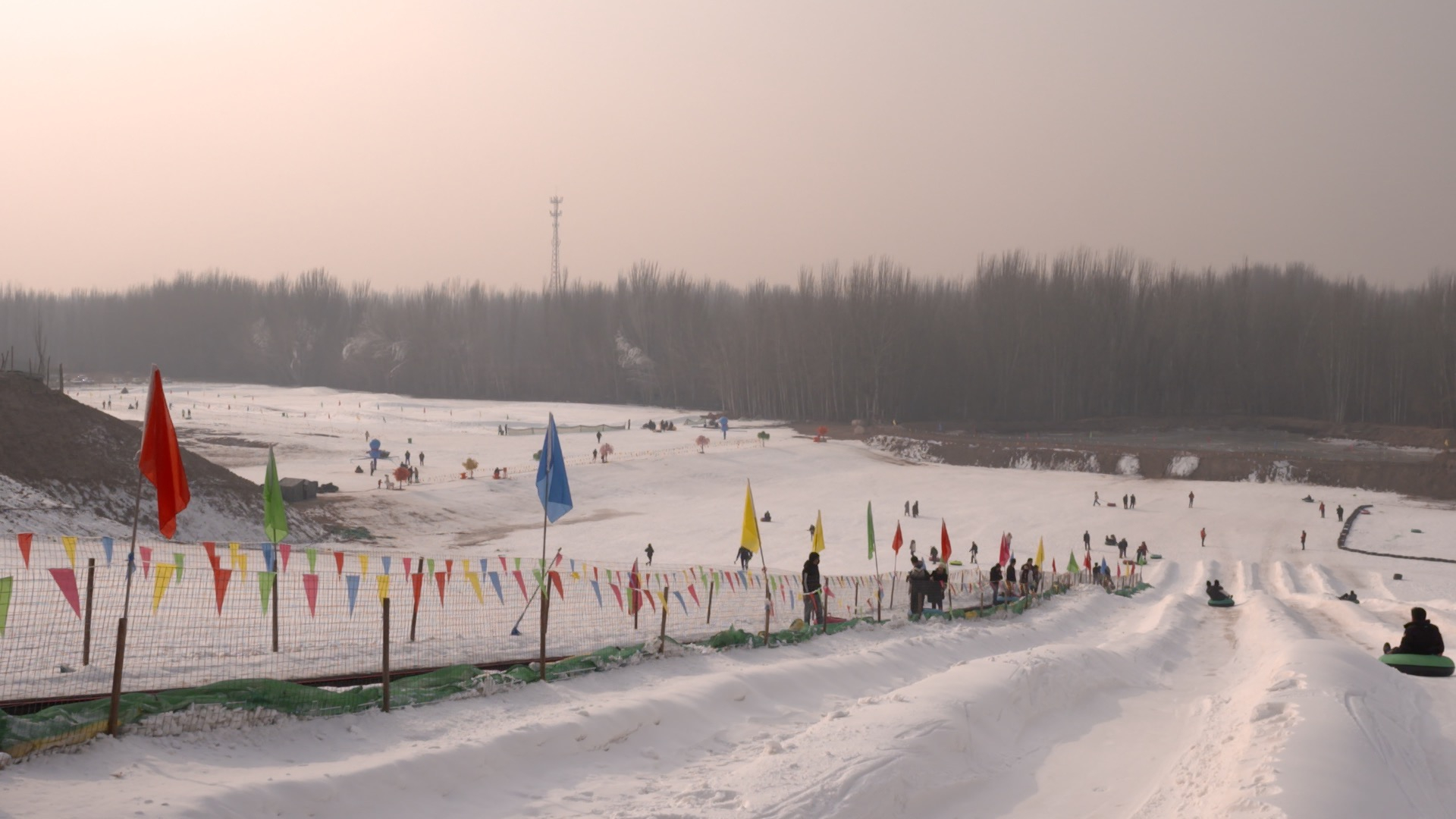 The Kashgar Icy Mountain Ski Park, located on the outskirt of Kashgar, Xinjiang Uygur Autonomous Region. /CGTN photo
For Mamat Eli, a villager living on the outskirt of Kashgar City in China's Xinjiang Uygur Autonomous Region, his recent gig as a lifeguard in the local ski park changed not only his life but the lives of his family.
Mamat lives in a poverty-stricken village in Nezerbagh Town, some 20 minutes drive from the Kashgar City center. When we arrived at his workplace in the morning, we met Mamat's boss Samatjan Awaz, a successful local businessman. Awaz told us, the ski park, which just opened for business in December, is the first of its kind in Kashgar.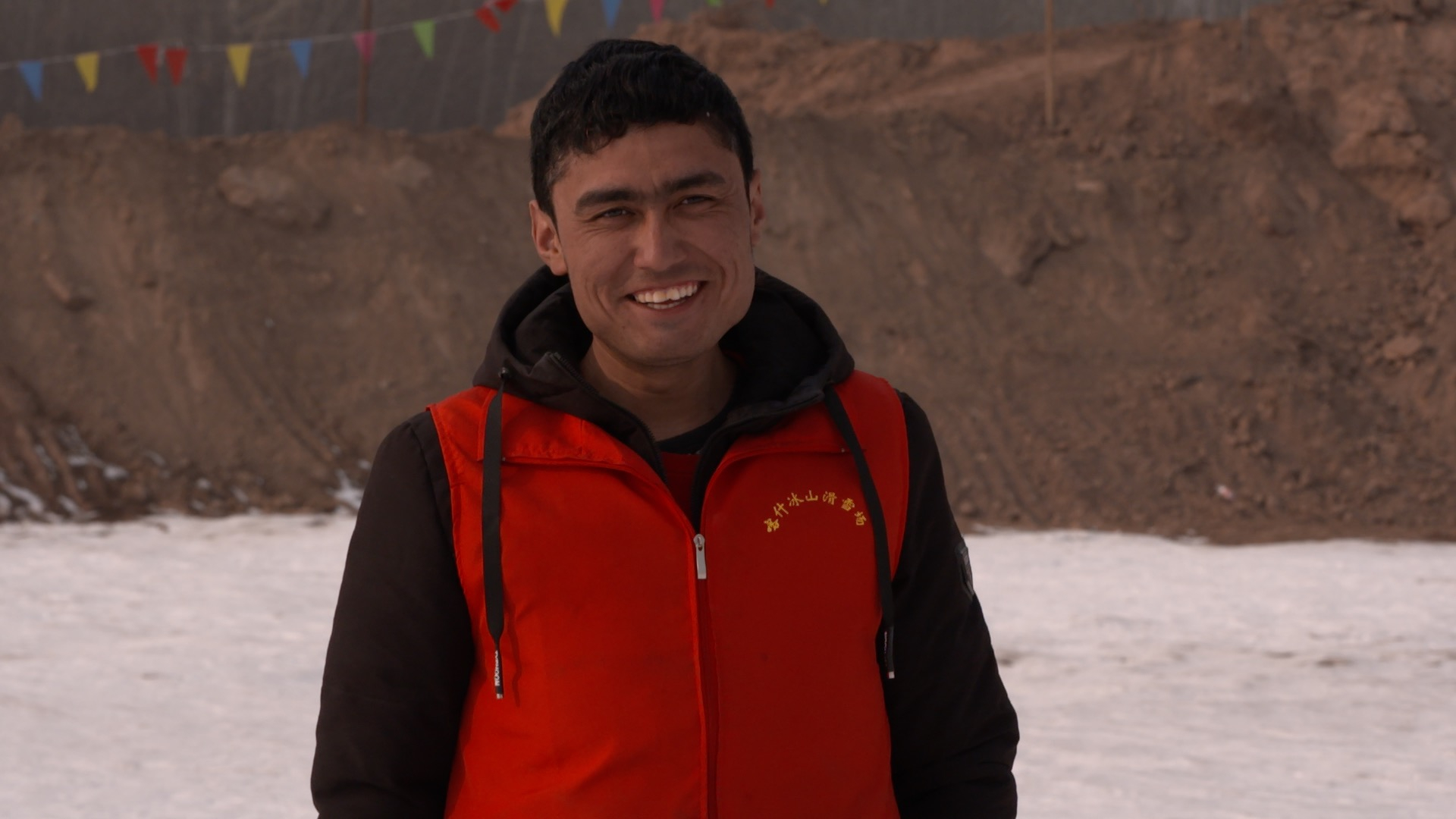 Mamat Eli stands inside the park. /CGTN Photo
"Nothing like this existed before," Awaz explained as we gathered at a fireplace in the reception area, "there was nothing to do for people during the winter, maybe one or two indoor playgrounds, but that was all there was."
Despite having historical significance as a busy trading hub on China's ancient silk road, Kashgar's economic development has largely fallen flat in recent decades as waves of terrorist attack gripped the region.
Since the 1990s, Xinjiang became the target of a violent separatist campaign perpetrated by groups such as the East Turkestan Islamic Movement, which is designated as a terrorist organization both by the U.S. and China.
The campaign sought to push Islamic fundamentalism to illiterates young and old, who, in turn, carried out stabbings and bombings. For a while, it was a no-go land for many Chinese living inland.
Around noon, youngsters began to arrive in packs of five and six, eager to get their feet on a pair of skis for the first time. We stood on the hard, icy surface and waited as Awaz called for Mamat through the walkie-talkie.
Soon, a lean figure wearing a hoodie under a red staff vest approached us and shook our hands. After a few minutes of getting to know him, Mamat came across as very timid but genuine. As we talked, he began to reveal more details about his past and living conditions.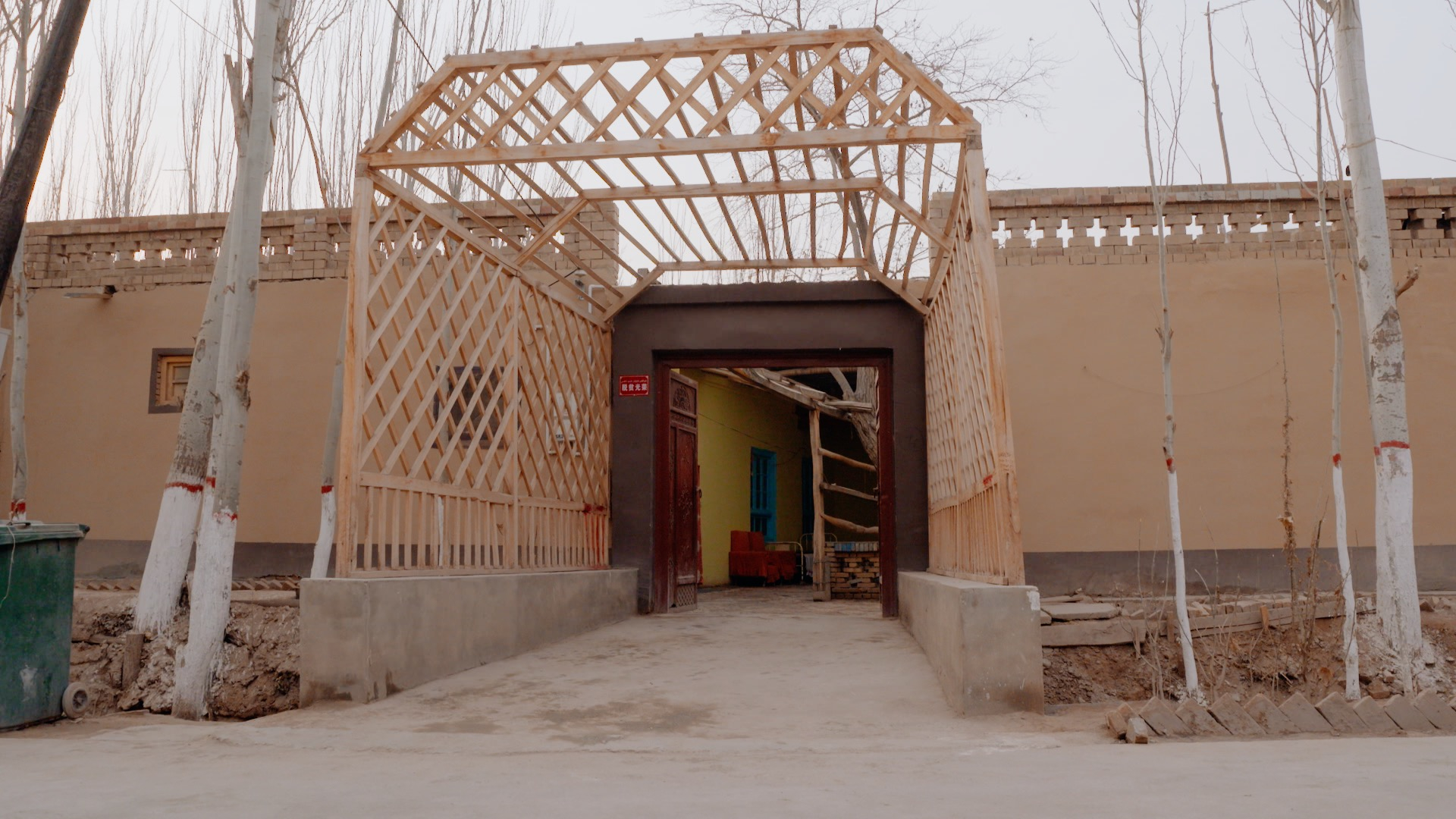 Mamat Eli's house in the town of Nezerbagh /CGTN Photo
Mamat told us his only source of income was from a summer construction job, which he used to support himself and his parents, who both suffered from acute illnesses. During the winter, he was left idle at home.
"I was influenced by extremist thought to the point where I began to look for the 'halal' label everywhere," Mamat told us during the interview.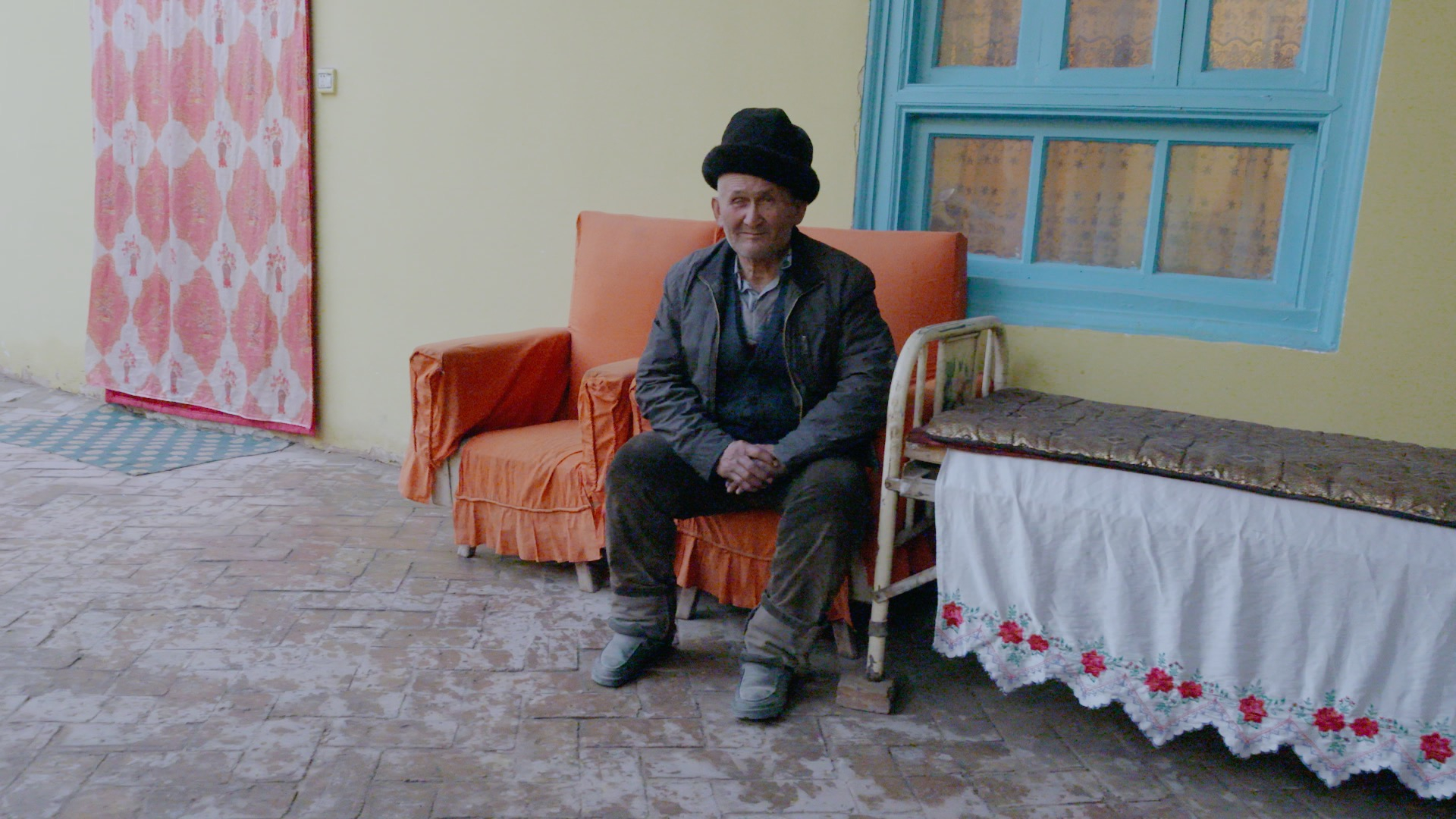 Mamat Eli's father sits on a chair outside his house. /CGTN Photo
He was also one of the 13 employees at the ski park who had gone through courses at the vocational training center administered by the local government. While there, he only began to realize the plight of extremist thought. The center also equipped him with skills such as Mandarin and business knowledge to help him obtain employment later.
Around the time of his graduation, the village committee got the word that a newly-built ski park in the area was hiring and recommended Mamat to the boss Awaz.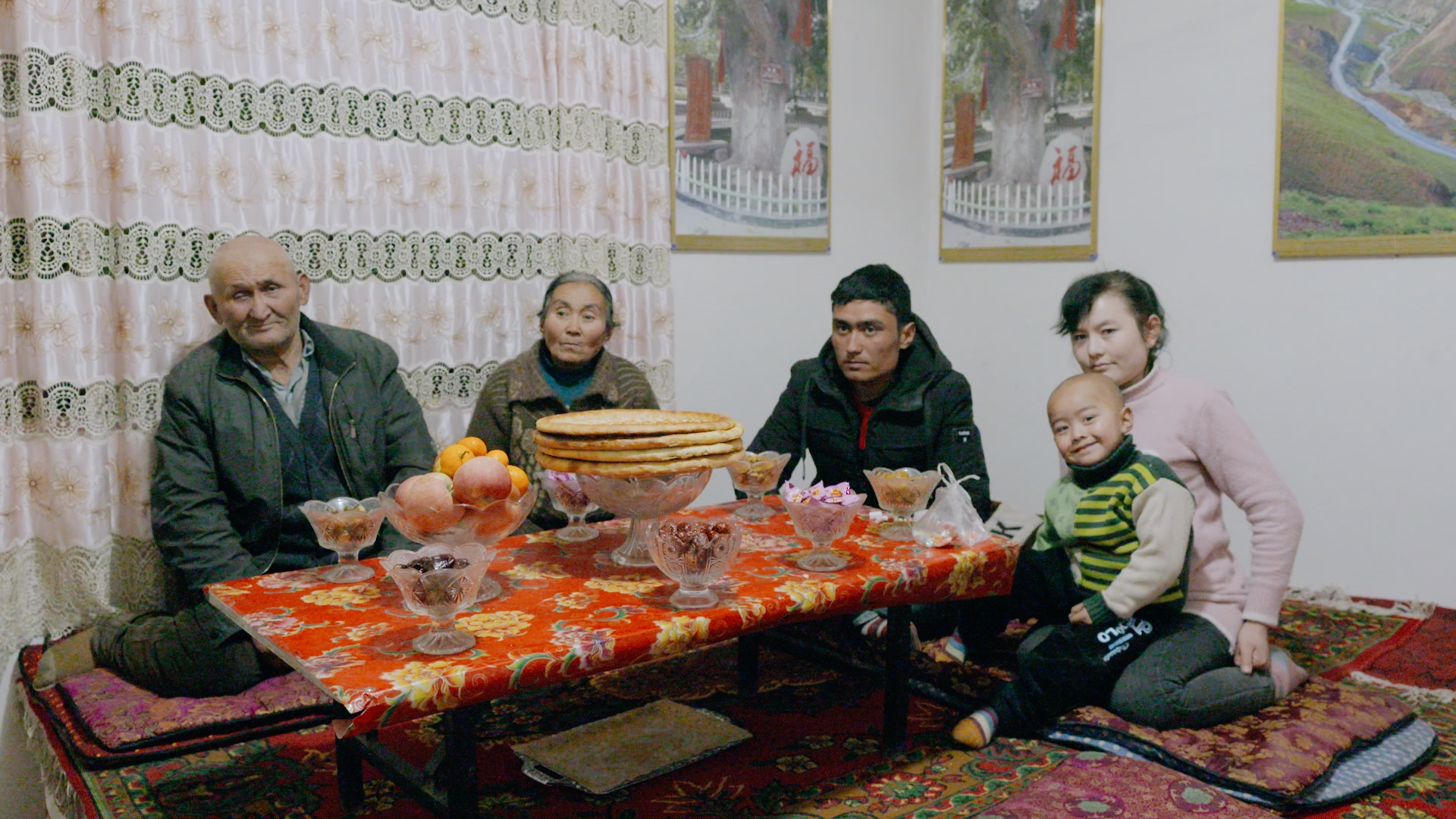 Mamat Eli's family gathers in the living room of his house. /CGTN Photo
Mamat's hometown is one of the many villages targeted in a poverty alleviation campaign by the local government. Between 2014 to 2018, nearly 2.3 million people were lifted out of poverty in Xinjiang, with 1.9 million in the southern part, which included the Kashgar Prefecture, according to Xinhua.
With a newborn boy, the extra income came at a much needed time.
"Now that I'm settled here, my only wish is for my kid to attend a good school and enjoy a better life," Mamat said.
Beijing
Hong Kong
Tokyo
Istanbul
New Delhi
Singapore
Damascus
Baghdad
Islamabad
Seoul
Brussel
Moscow
Canberra
Cairo
Nairobi
Johannesburg
Washington,D.C.
Los Angeles
Rio de janeiro
3432km